Tips, Packing List, and Meal Plan for your First Family Camping Trip
So we went on a camping trip a couple of weeks ago.  We stayed at Dreher Island State Park and took a day trip to the lovely Riverbanks Zoo.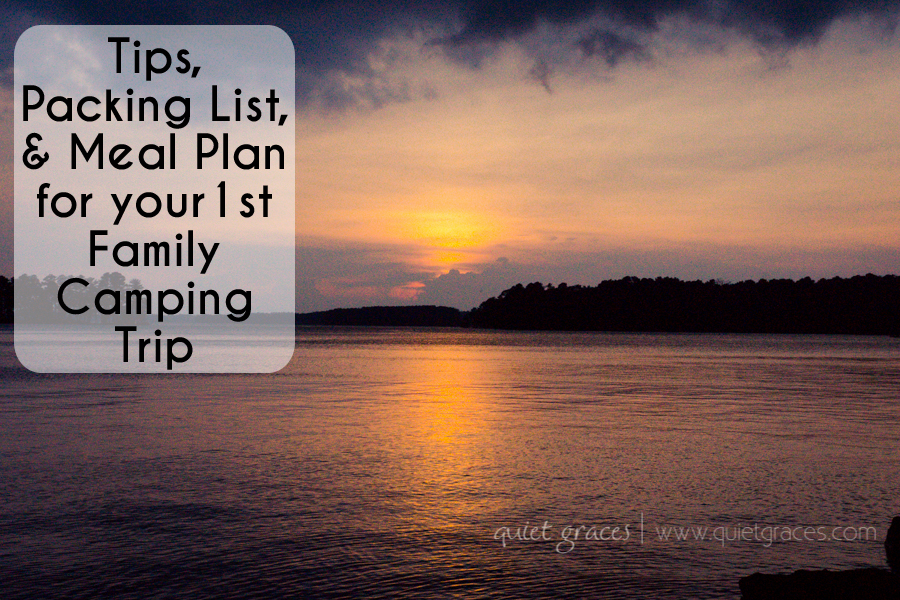 I mentioned this trip on Facebook and few folks wanted to know what we packed and what we ate.  So the following is a group of tips followed by a couple links to download the simplest packing list ever and a sample menu plan for the weekend involving minimal cooking. I promise one thing: you're about to laugh at our bravery and our stupidity in taking 7 kids under age eight on this sort of adventure 🙂
Tip # 1
Make sure you get to the campsite before the sun sets.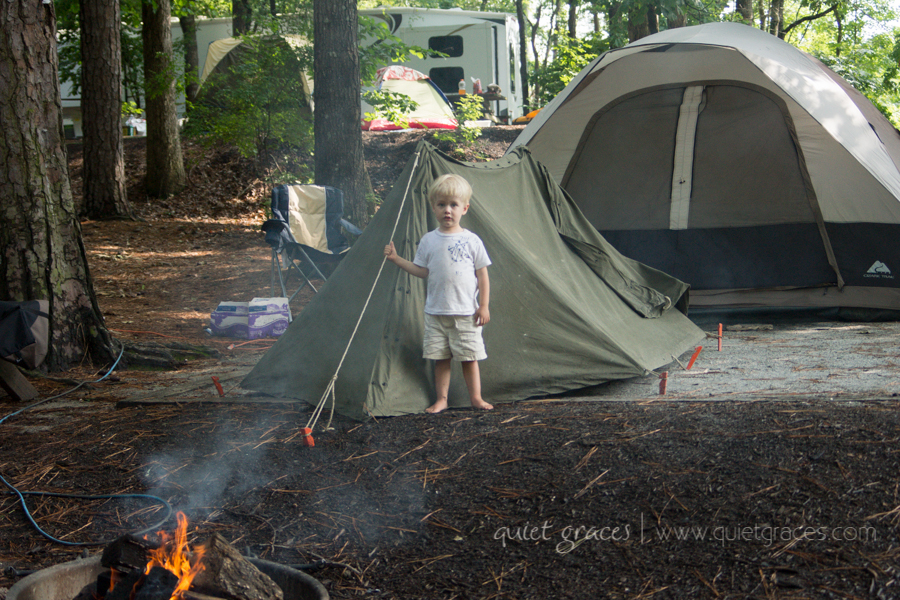 Tip # 2
If you don't heed the above advice make sure that you have set up your new tent in the daylight before you try to set it up in the dark.  Not all tents work like your old double.
Tip # 3
If you ignore tip # 1 & 2 make sure you have adequate light and glow sticks to entertain the kids.
Tip # 4
You can forget any number of things with little to no consequence on a camping trip. Your lighter/matches and your cooking pot are not items with little to no consequence.  Although a bowl makes a pot in a pinch.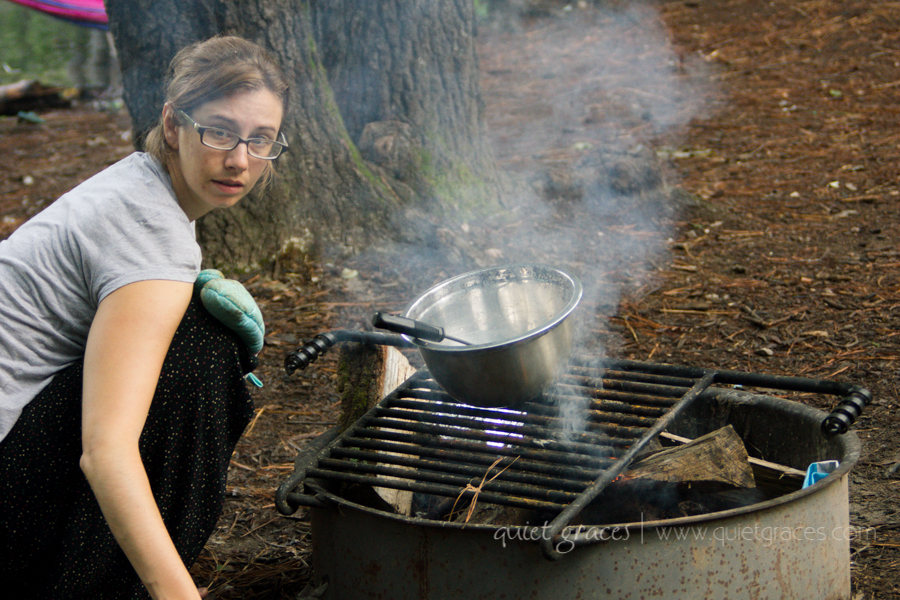 Tip # 5
Two year olds don't nap well on camping trips… even in the car.  Be prepared for this kind of crabby: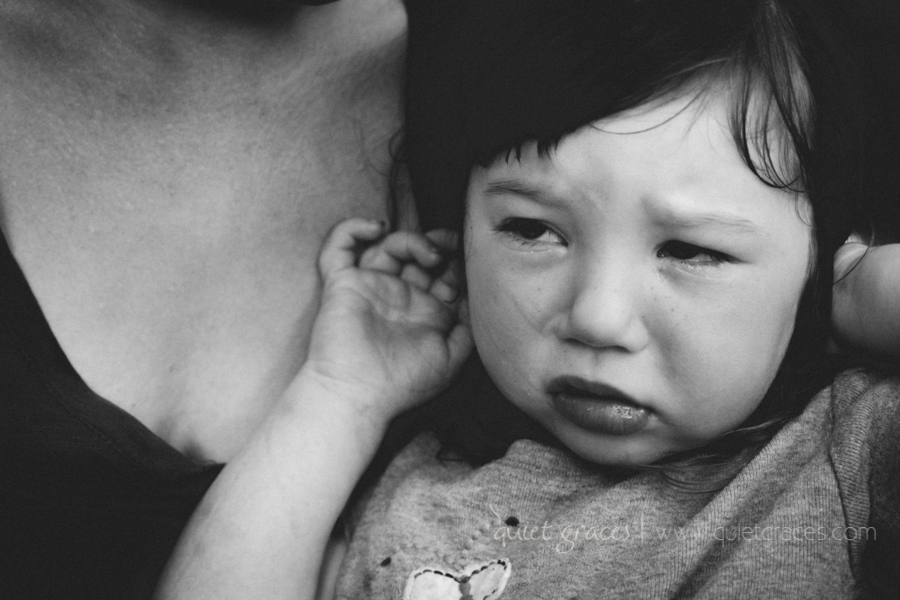 Tip # 6
Two year old males who napped just a little become slap happy and will do anything to get the 3 girls in his tent to laugh.  Including pulling his legs up over his head and tooting loudly while singing silly songs.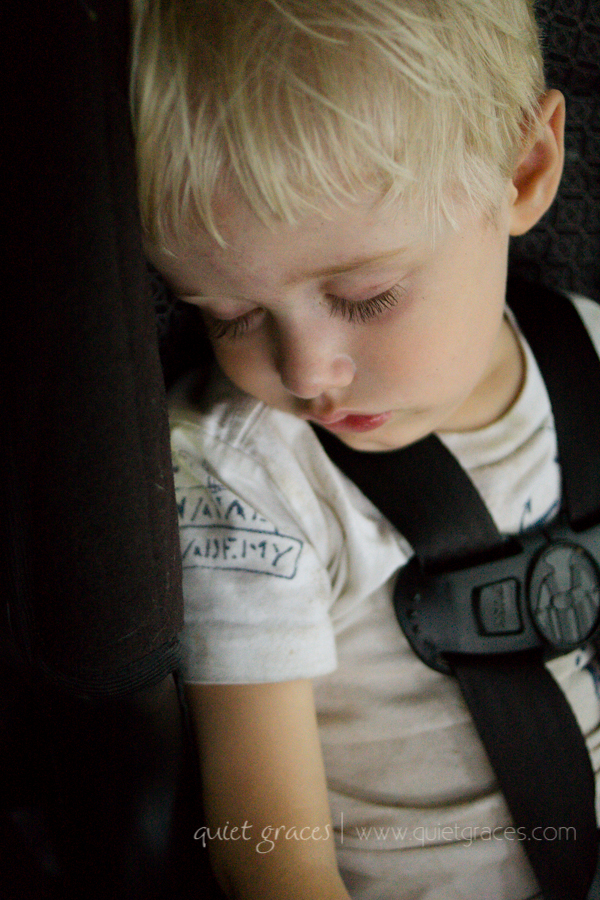 This too late and too short car nap was our undoing…
Tip # 7
The thought that the kids will all fall asleep and you'll be able to enjoy nice fireside conversation with the other adults is pretty much ludicrous when camping with 7 under eight years old.  Dropping that expectation before you leave would be a very good thing.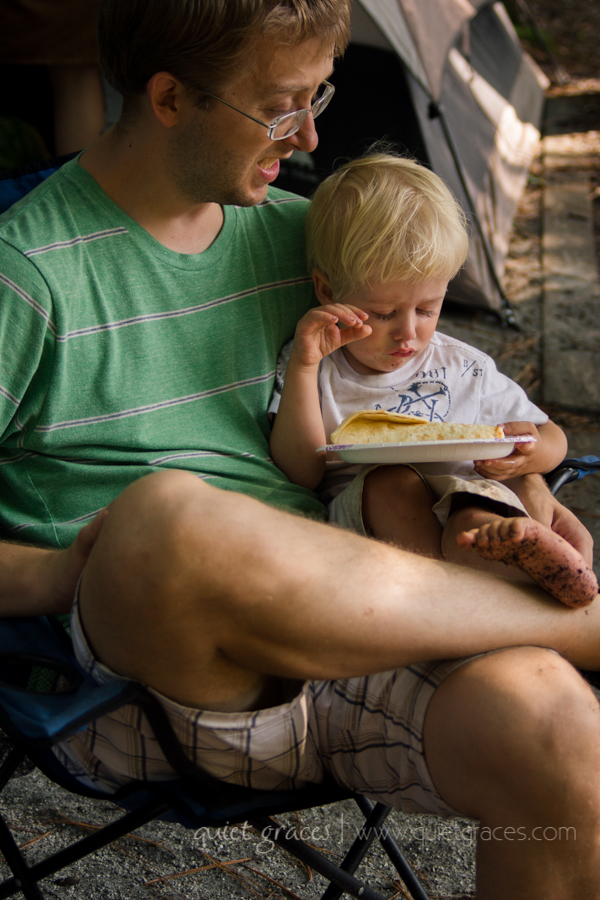 Tip # 8
Being as close to water as possible is highly advisable.  Children love water.  You will get quiet adult time if there is water involved.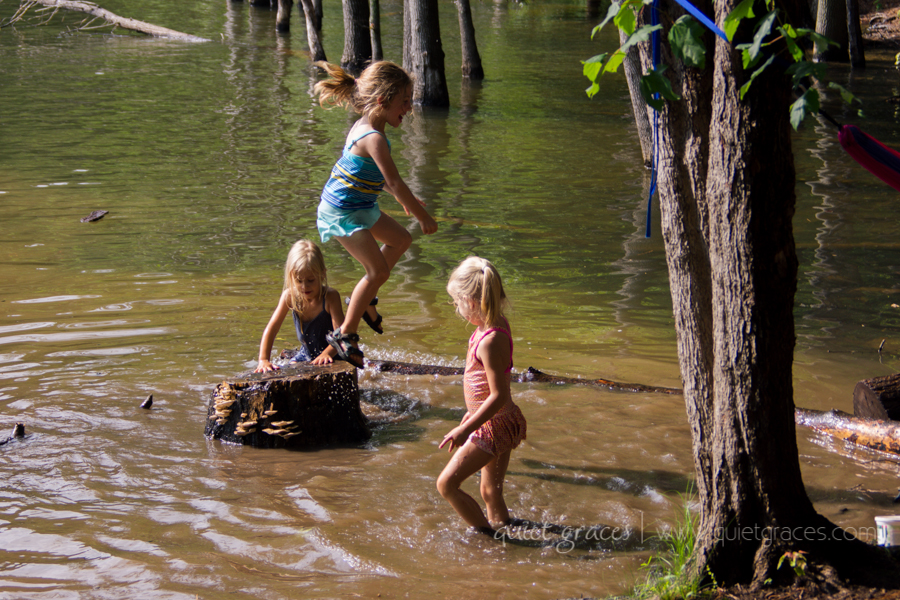 Tip # 9
Camping with another family crazy enough to do this… makes it so much easier (and crazier in the best way).

Tip # 10
Somehow going camping in early June meant we avoided 99% of the bugs.  The other 1% were ants and spiders and a giant 2″ bug: none of which bit us.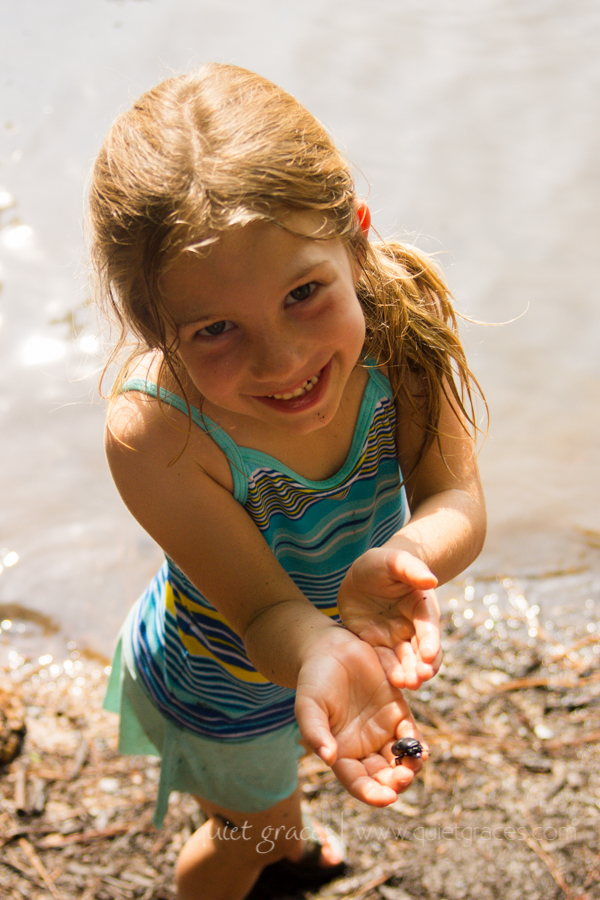 Tip # 11
Count on the kids to find something amazing.  Deer, osprey, boats, minnows, heron, killdeer (a bird), and the aforementioned 2″ bug were all found by kids.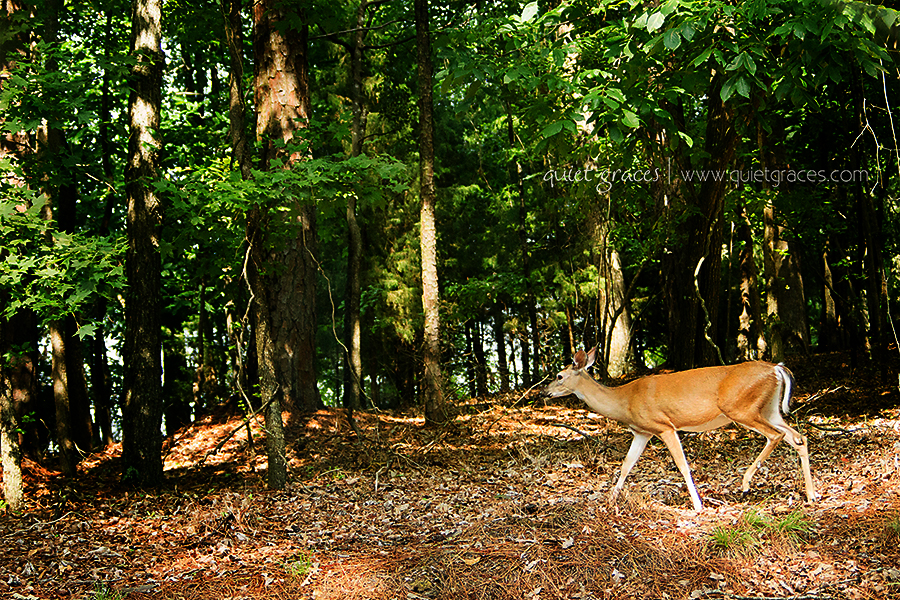 Tip # 13
If it's going to rain all day long: head to the zoo.  Stir crazy kiddos in tents with you all day… not likely a good thing.