Toddler Activity of the Week: A Journey to Bethlehem
"Where is baby Jesus?"  Aeralind tugs my hand and asks as angels announce his birth at A Journey to Bethlehem.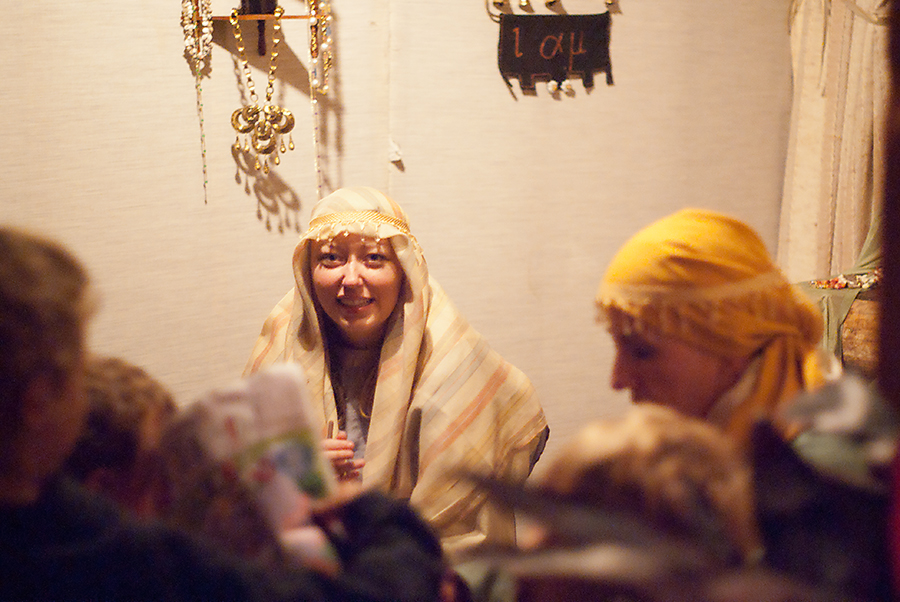 We've been bombarded with the sights and sounds of the city for the past 30 minutes.  The Roman soldiers with their swords and helmets and scowls had scared my adventuresome girls.  At least until they met the smiling soldier holding a horse by the reigns.  They had softened when he laughed and let them rub the horse's side.
The girls had smelt spices, heard stories, sampled perfume, sawed some wood, watched a potter, pet goats, and chickens (which Bronwyn liked to boss around) and even cuddled a donkey.  The hustle and bustle of the city center and the flock of people herded us on from one place to the next.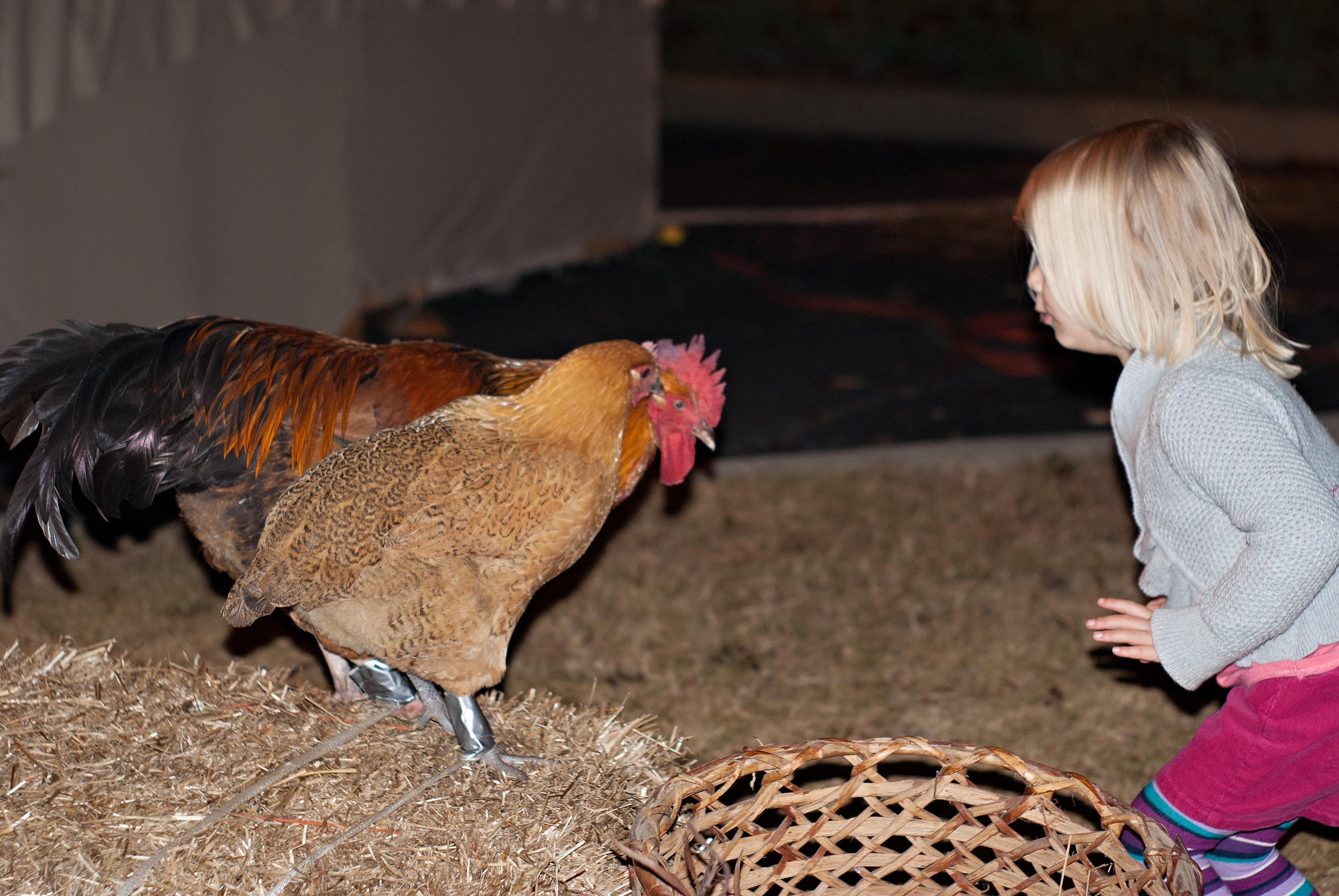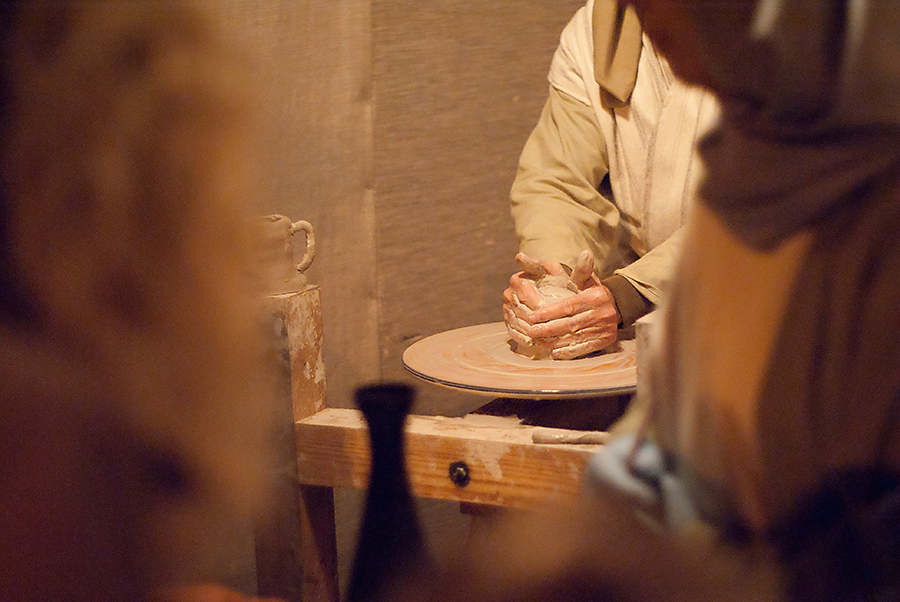 Angels sang and a rabbi taught us the Shema.  Dancers performed before a wide eyed Sedryn in the stroller.  The girls sampled cookies, bread, cocoa, honey. They drank it all in amazed.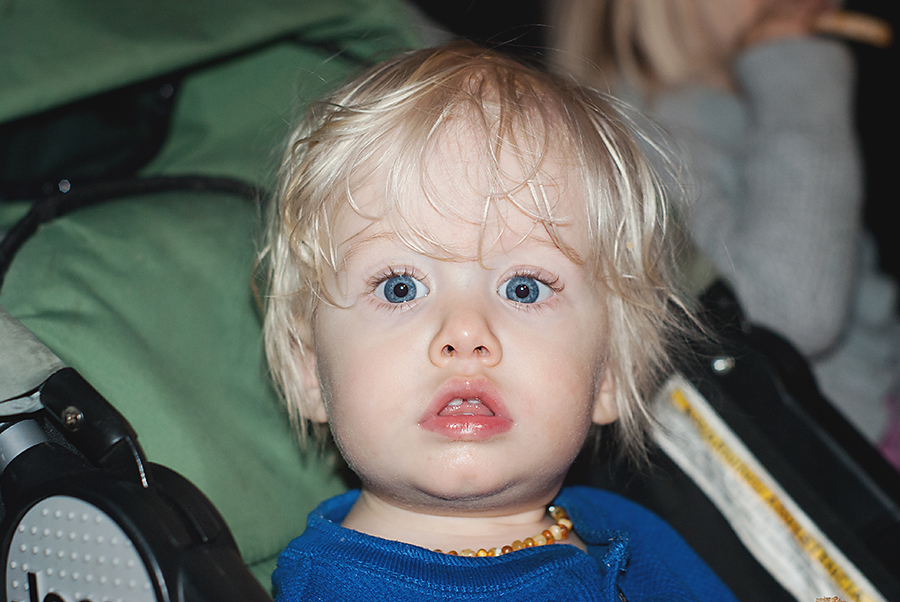 Mary and Joseph arrive at the house of a distant relative, tired and looking for lodging.  There is no room for them because of the census.  The magic of this place is deep and the girls stare at Mary's full and expectant tummy. "Mommy," whispers sweet Bronwyn.  "The baby Jesus is in her tummy."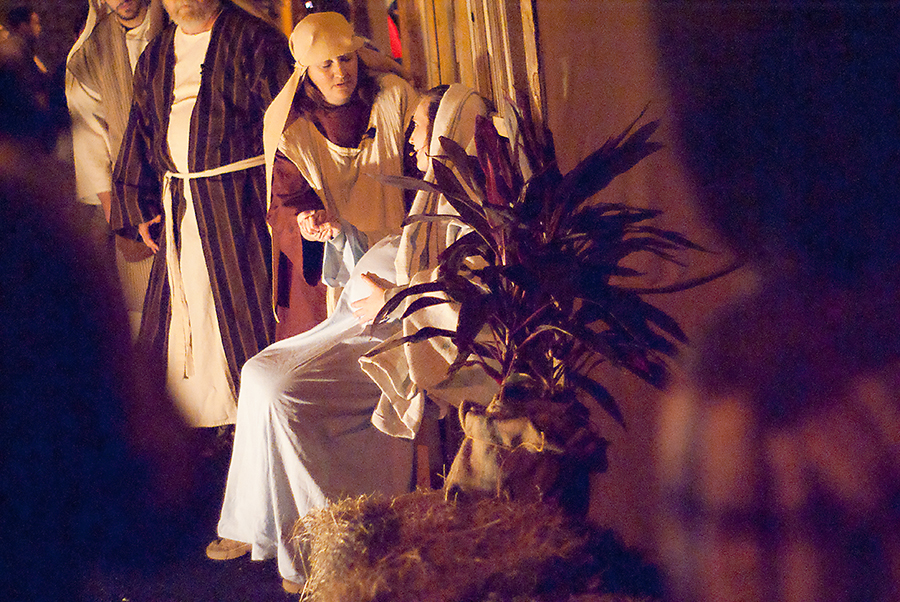 They girls are collecting stamps and jewels for a bracelet, but still all they ask for is to see the baby Jesus.  Aeralind, she corners the nice carpenter.  "Where is baby Jesus?" She demands of a stranger in an uncharacteristic manner for her heart.  And he tells them. So we go.
They stand frozen before the manger.  Jesus in Joseph's arms next to a weary Mary.  They whisper about the glory of it all excitedly between themselves.  We herd them on since Sedryn is beyond ready for bed.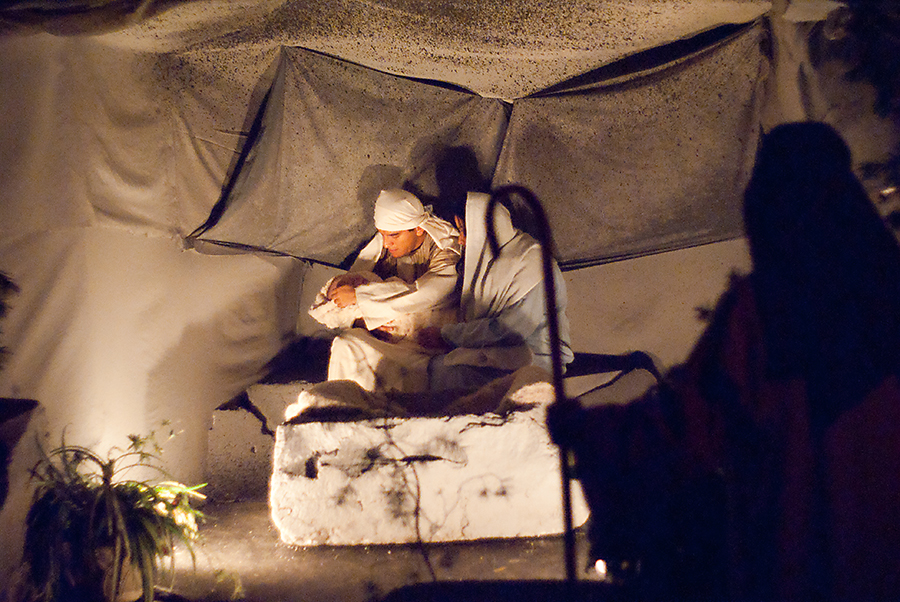 They've chattered about seeing Him ever since the magic of the best story every told began capturing their tiny hearts.
I do believe this will be a family tradition.  One I can't wait to repeat next year!