Toddler Activities
So many fun things have been happening over here that I've hardly had time to blog them all.  In addition to that, I've had two sessions in less than 9 days which is a work load I try to avoid.  Blogging has been low on my priority list with the top being romping in the 70 degree weather my crazy kiddos.  So here's a wham-bam visual tour of what we've been up to in the past few weeks.
Snow paint Snowflakes!
Egg Carton Painting.  I had little to do with this.  Since making them an organizer for their craft supplies, the girls have come up with many new art endeavors.  This is their favorite.  They steal all egg cartons from my recycling bin.  Rarely a day goes by without paint touching one of these egg cartons!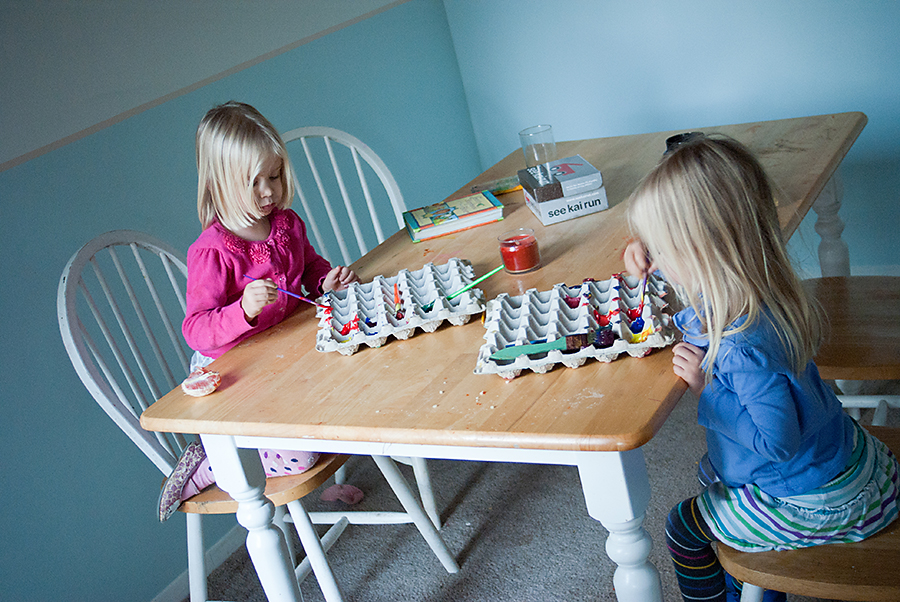 Seeing the Nutcracker (they were spellbound for the beginning half- second half was less entertaining for them).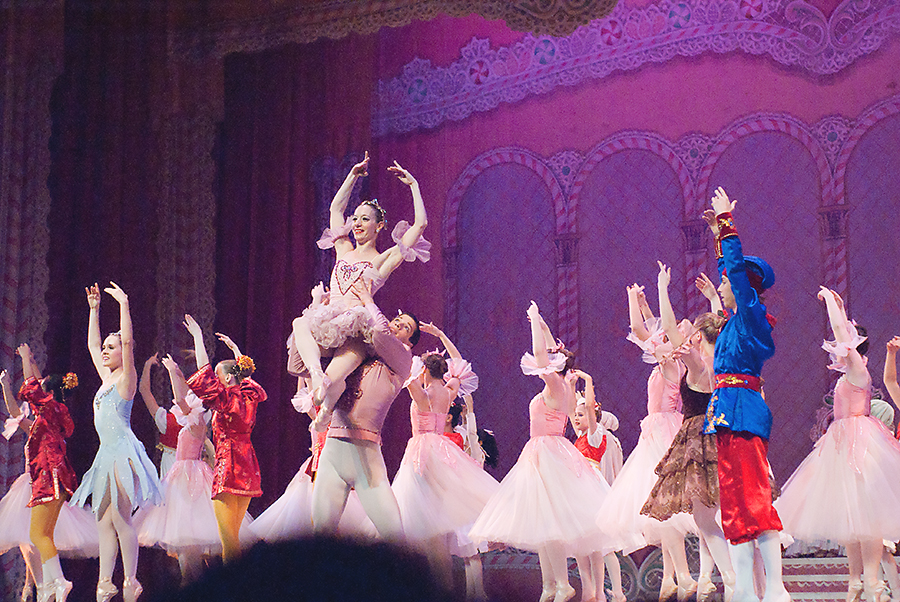 Gingerbread cookies!  Sweetened with honey, molasses, and maple syrup these are super tasty!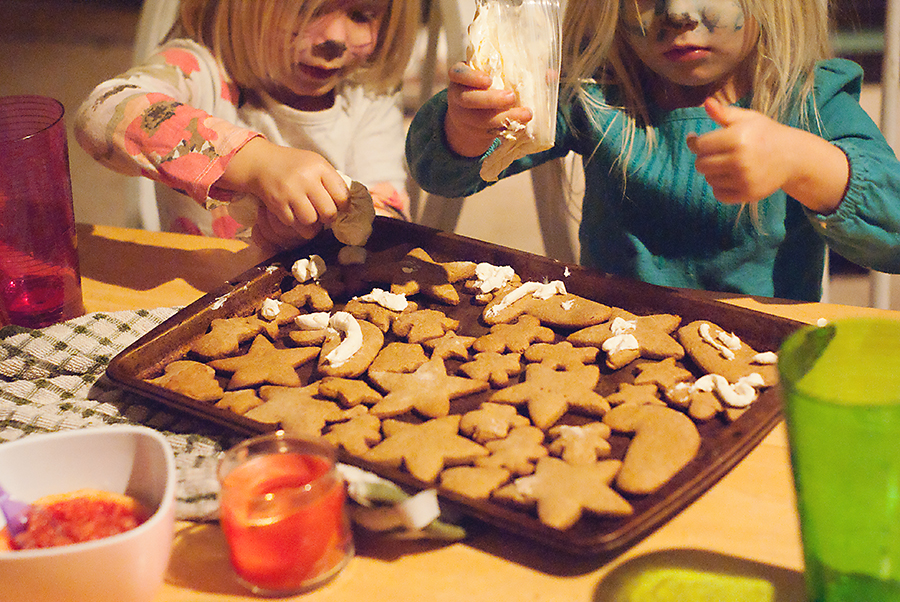 Playing with random hardware.  I love this toy we made Sedryn (the girls do too)!  I can't believe he's joining in on toddler activities… but he's still not toddling.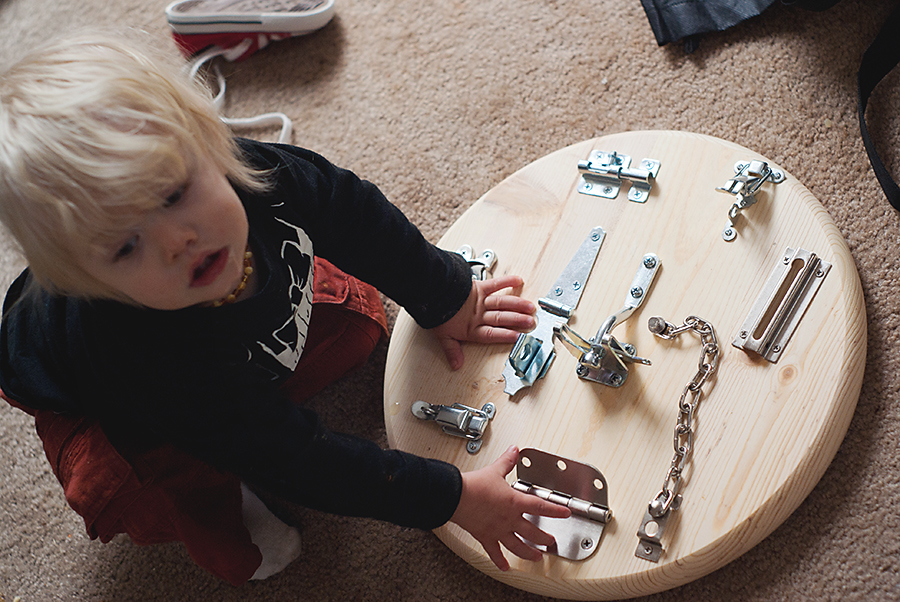 "Where is baby Jesus?"  Aeralind tugs my hand and asks as angels announce his birth at A Journey to Bethlehem.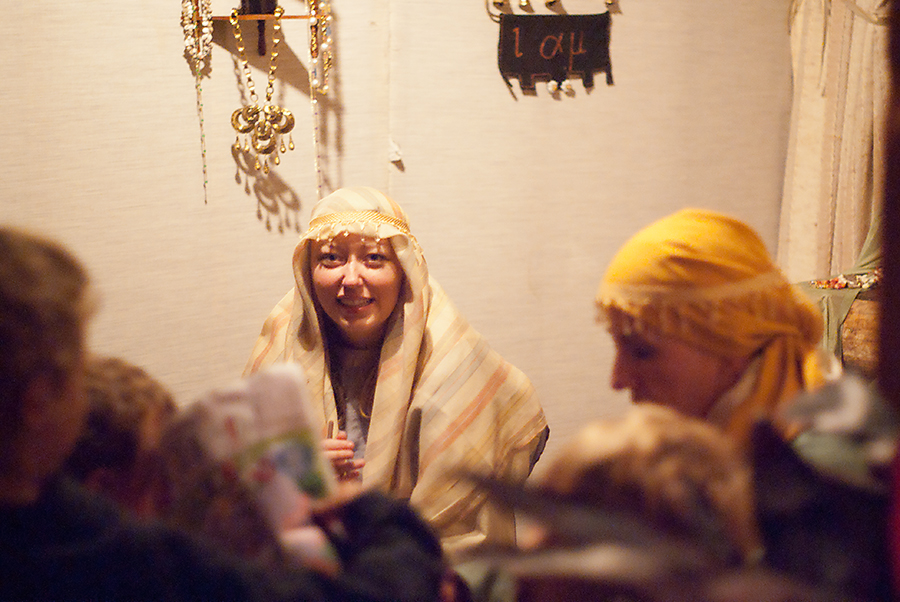 We've been bombarded with the sights and sounds of the city for the past 30 minutes.  The Roman soldiers with their swords and helmets and scowls had scared my adventuresome girls.  At least until they met the smiling soldier holding a horse by the reigns.  They had softened when he laughed and let them rub the horse's side.
The girls had smelt spices, heard stories, sampled perfume, sawed some wood, watched a potter, pet goats, and chickens (which Bronwyn liked to boss around) and even cuddled a donkey.  The hustle and bustle of the city center and the flock of people herded us on from one place to the next.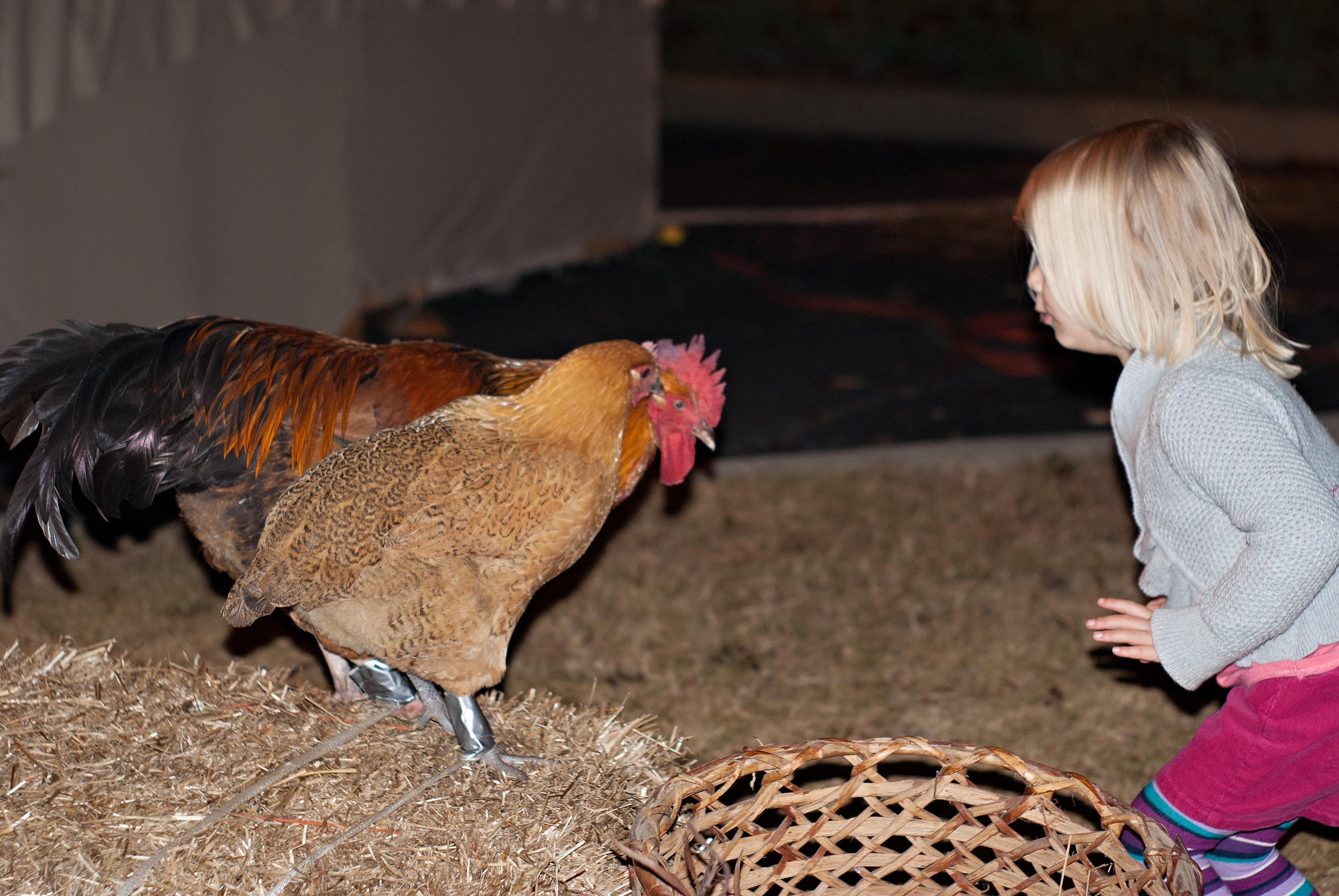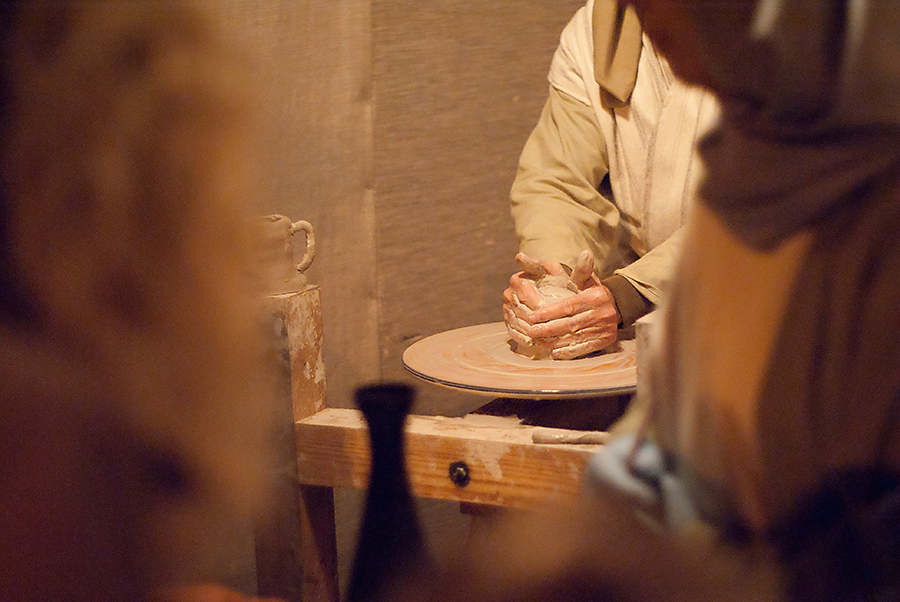 Angels sang and a rabbi taught us the Shema.  Dancers performed before a wide eyed Sedryn in the stroller.  The girls sampled cookies, bread, cocoa, honey. They drank it all in amazed.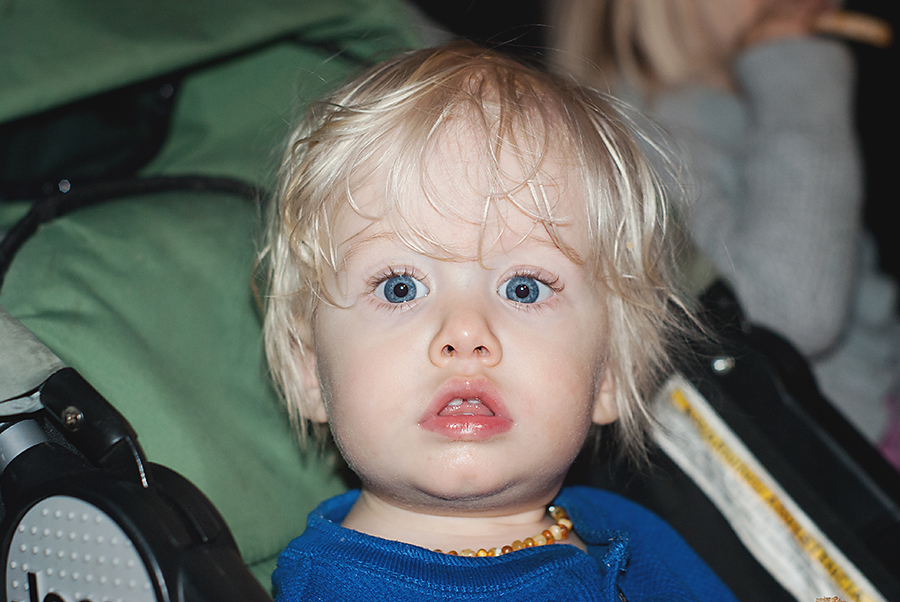 Mary and Joseph arrive at the house of a distant relative, tired and looking for lodging.  There is no room for them because of the census.  The magic of this place is deep and the girls stare at Mary's full and expectant tummy. "Mommy," whispers sweet Bronwyn.  "The baby Jesus is in her tummy."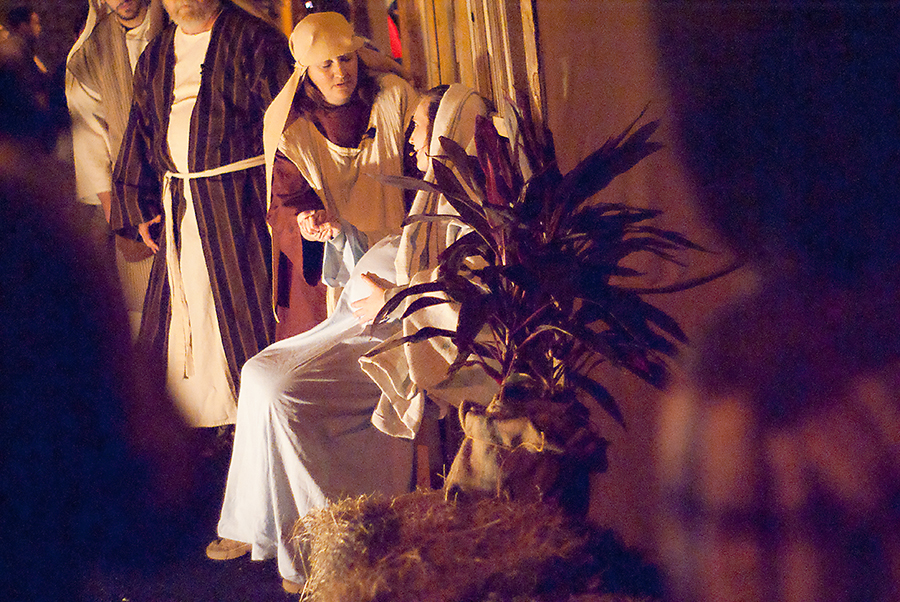 They girls are collecting stamps and jewels for a bracelet, but still all they ask for is to see the baby Jesus.  Aeralind, she corners the nice carpenter.  "Where is baby Jesus?" She demands of a stranger in an uncharacteristic manner for her heart.  And he tells them. So we go.
They stand frozen before the manger.  Jesus in Joseph's arms next to a weary Mary.  They whisper about the glory of it all excitedly between themselves.  We herd them on since Sedryn is beyond ready for bed.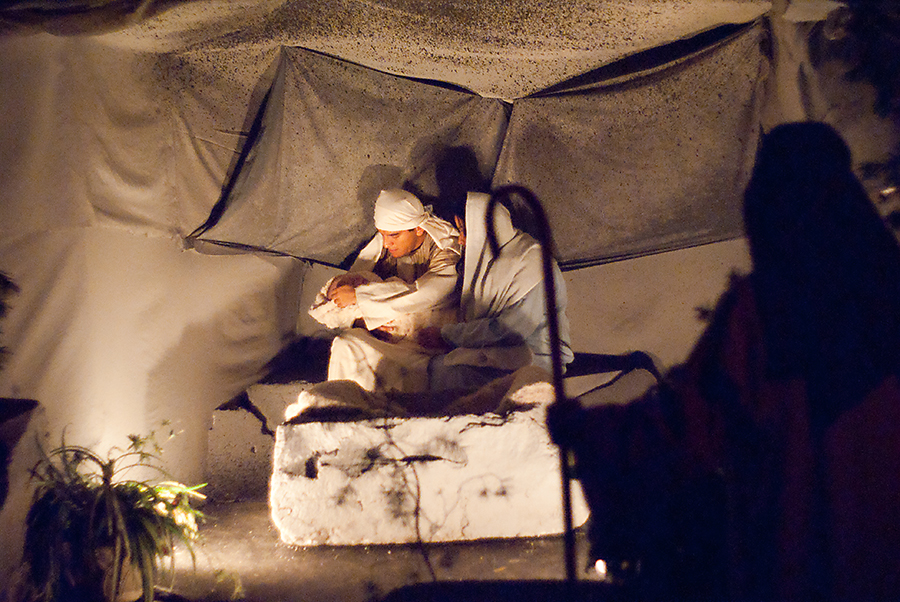 They've chattered about seeing Him ever since the magic of the best story every told began capturing their tiny hearts.
I do believe this will be a family tradition.  One I can't wait to repeat next year!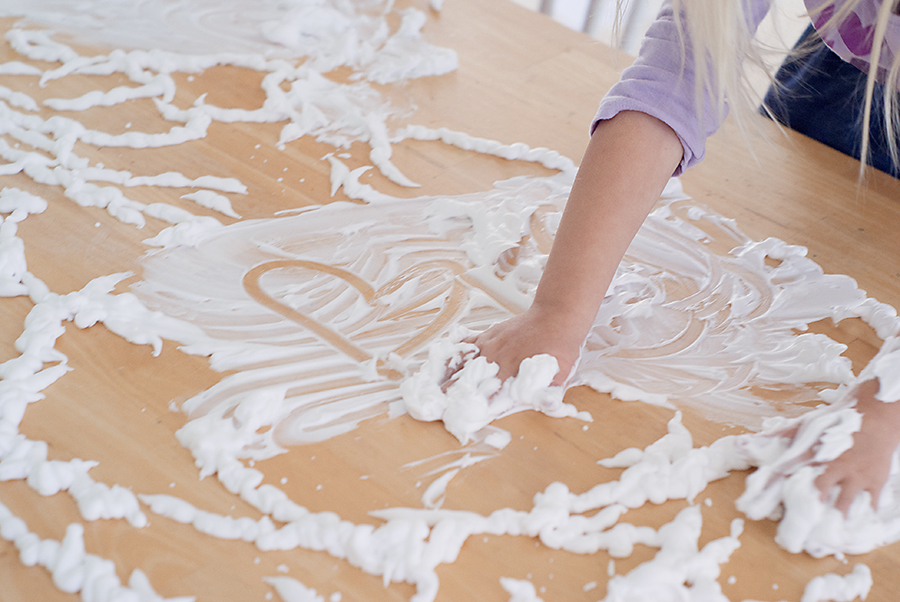 A dollar store can of shaving cream + three children = 40 minutes of fun + leftover shaving cream for later!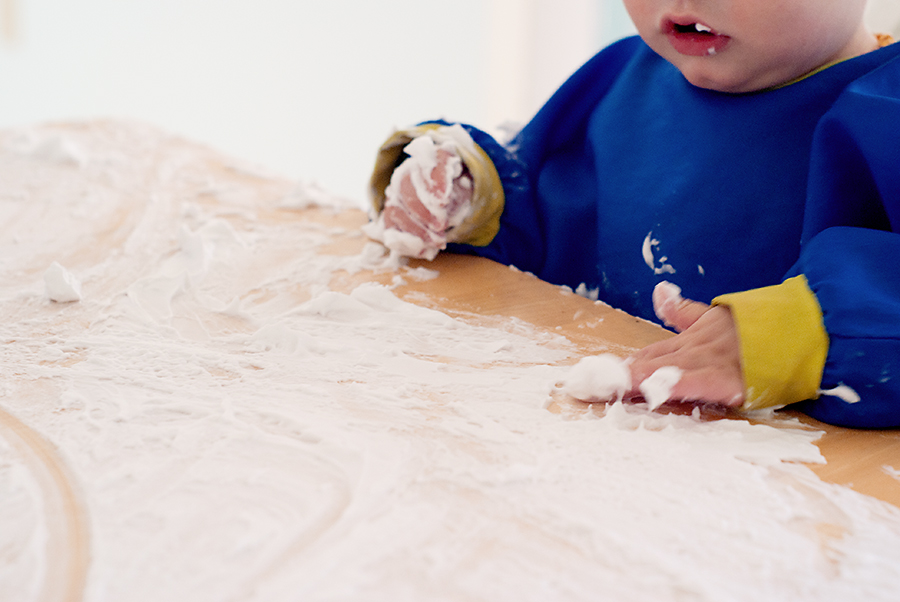 This was fun and easy… although none of us liked how the shaving cream caked up on our hands and I'm pretty sure Sedryn wasn't too excited about the few little tastes he took 😉  Oh, and my table was gloriously clean afterward.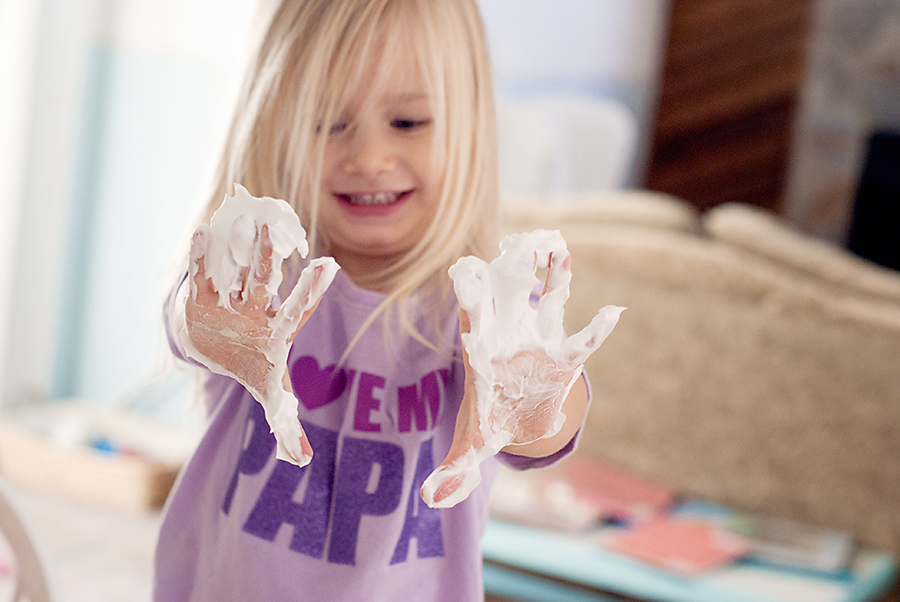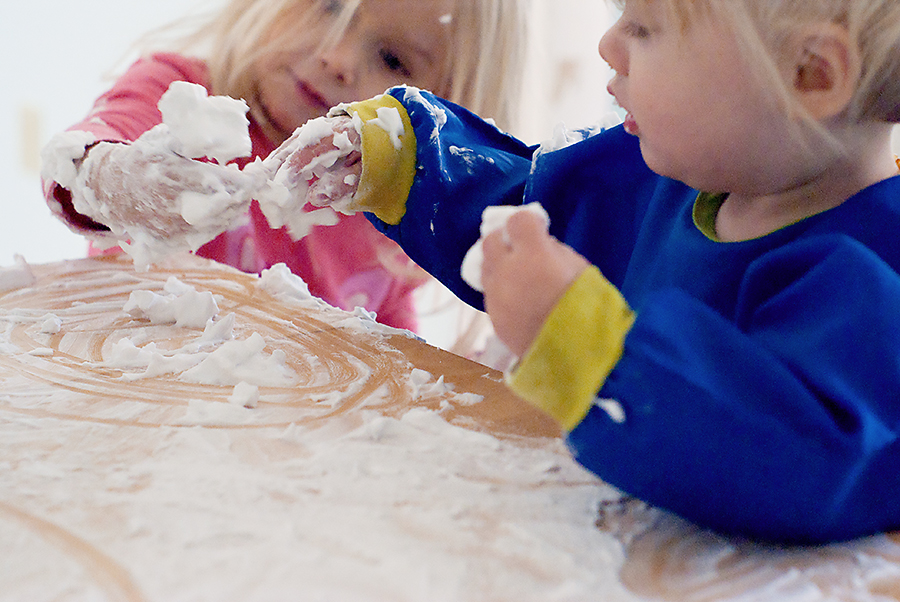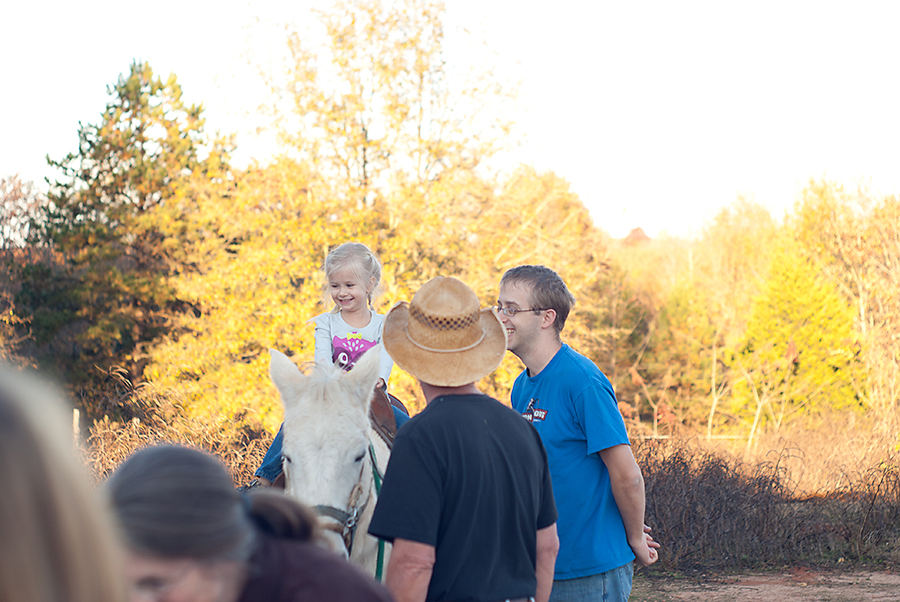 The girl's "Farm Nana and Papa" throw what we affectionately refer to as "The misfits' Thanksgiving".  Basically they open their farm to anyone who doesn't have anywhere else to go.  We've been blessed to attend for at least five years now, maybe six.
The highlight for the girls (besides the treat table) are the "Horsey rides".  They've been up on this horse since 15 months.  They love it more each time.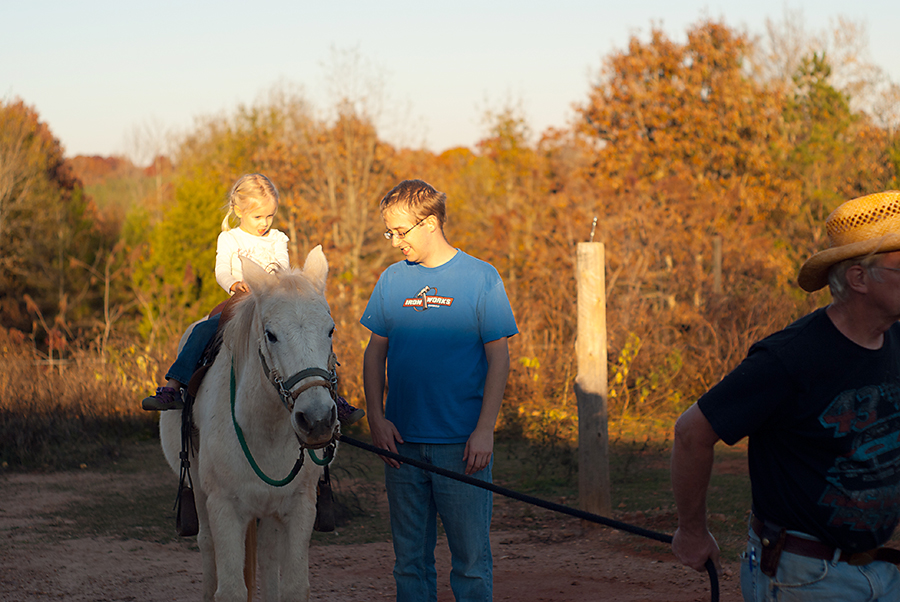 We're trying new activities over here and auditioning a couple of sports trying to find a fit to teach the girls some great life skills.
This week: Ballet
The teacher put down spots. The girls were familiar with these and actually stayed with them.  One problem: the girls were separated by two classmates.  Bronwyn waited a bit and then picked up her spot and moved it right next to her sister.  Beautiful strong willed loyal Bronwyn.
Ballet instructions were followed. They plied, grand jeted, and twirled around the room. (They were really upset that they didn't have the proper shoes). The wore their tutus and laughed when Sedryn tried to join the open room multiple times! (I think ballet may be a good sport for his meticulous nature. Ha!)
Their teacher Mrs. Lindsay was amazing!  Beyond amazing.  Patient. Fun loving.  Fast paced.  Gentle.  Didn't even mind herding cats.  Between the two classes, Mrs. Lindsay was the obvious choice for me.  She loved teaching and she loved her students.  Oh, how I wanted her to be the hero they chose to teach them in these early years.
But the girls, they like gymnastics best.  The craziness and the varied nature.  The tumbling and climbing and bouncing.  So soon that'll be where they stick their landing and take a few classes to learn life skills disguised with fun and nap inducing physical activity.