Storyteller: Down Syndrome Awareness Month Project
I've always been more of a storyteller than a photographer.
I remember walking the neighborhood looking for stories with my Kodak Advantix film camera around 13.  I took a picture of a chicken.  It was walking down a side street in my very urban neighborhood in North Myrtle Beach. There were flood waters everywhere after Hurricane Floyd.  There was this chicken out of place and in a giant neighborhood lake.
I had to tell it's story.
And the kiddos I babysat running around wild in the neighborhood in complete joy.
My sister, my friends, they all became subjects behind my camera.  Subjects who shared vulnerability and a story with me.
Even in the years between the high school dream of becoming a photographer. Even in the reality that I had no place in art school, the majoring in outdoor leadership, the tall blond guy I married, and the babies that followed, I couldn't put my camera down. I told the story of our outdoor leadership class. I photographed my friend's children's birthday parties. I cried when within a few weeks of each other, I broke my camera and found out I was pregnant. I squealed delight again when my husband bought my first DSLR and I didn't even know the journey I would take with that camera.
I never want to just capture a moment.  I want to create perspective (Look how tiny!), overwhelm a viewer with emotion, (I can't believe our baby ever fit in our arms that way), and tell stories with images (We waited so long for this. We love her so much.).
The story of the people I work with is the reason for picking up the lens. To be trusted with a story, even a tiny part of the whole, changes everything.  Changes me. Every time. It is history (His-story) being played in wonder right before my very eyes.
This post is the beginning of a larger story that I was chosen to tell.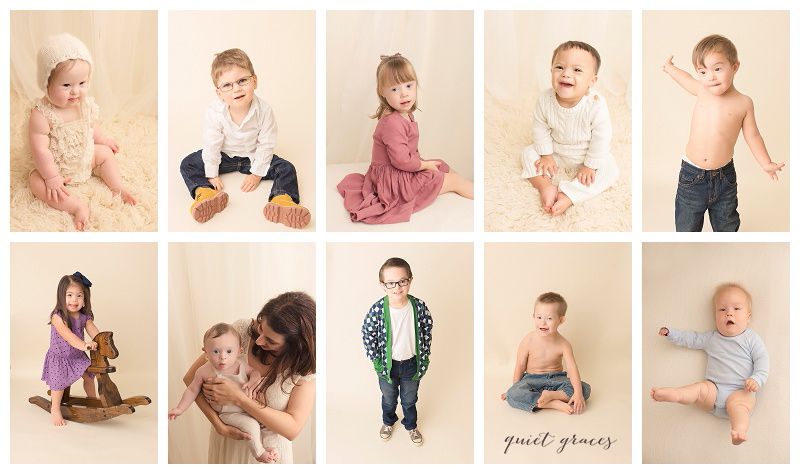 _________________________________________________
A month ago, I met Amanda.  She had contacted me regarding a session for her 9 month old.  I was just slightly out of the budget she had planned, but I knew I would be doing a set of Baby Mini Sessions in just a bit.  I promised to keep Amanda in the loop.  She was the first to book.
Amanda marched in my studio reminding me so much of myself a couple years back.  She was herding two year old Parker, holding Lydia on her hip, and carrying a little one in a car seat.  Her smile showed both exhaustion and excitement.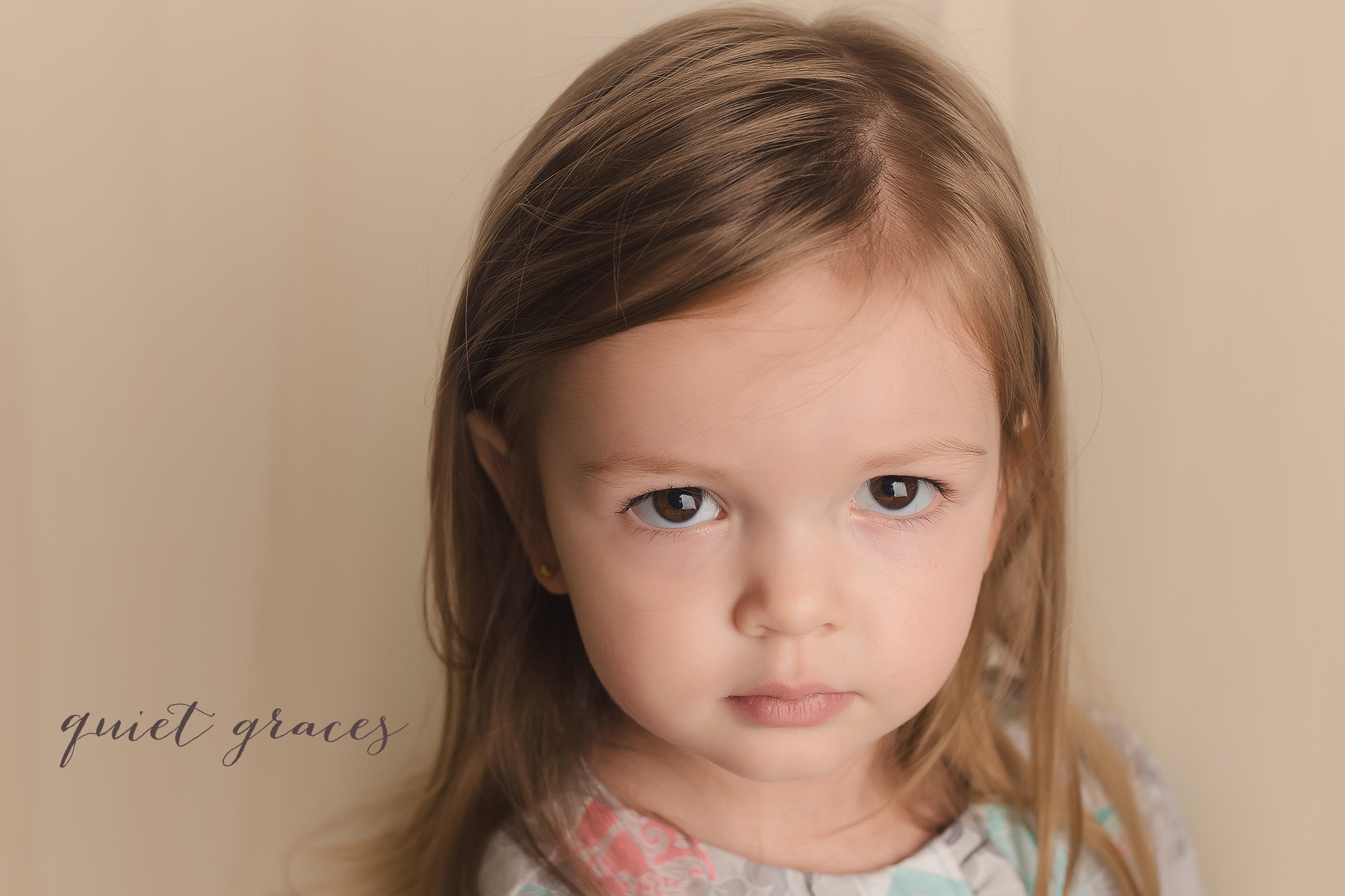 Two year olds are wild cards on the best day, so I started the session trying to capture some memories with Parker before she got a little too curious.  But curiosity wasn't Parker's issue (distrust was), so I moved to photographing Lydia very quickly to encourage Parker to see I wasn't very scary.
Lydia was pretty much a little ham. Gorgeous.  Eager.  Happy to be dressed and photographed. She was just like every other baby whose story I try to tell.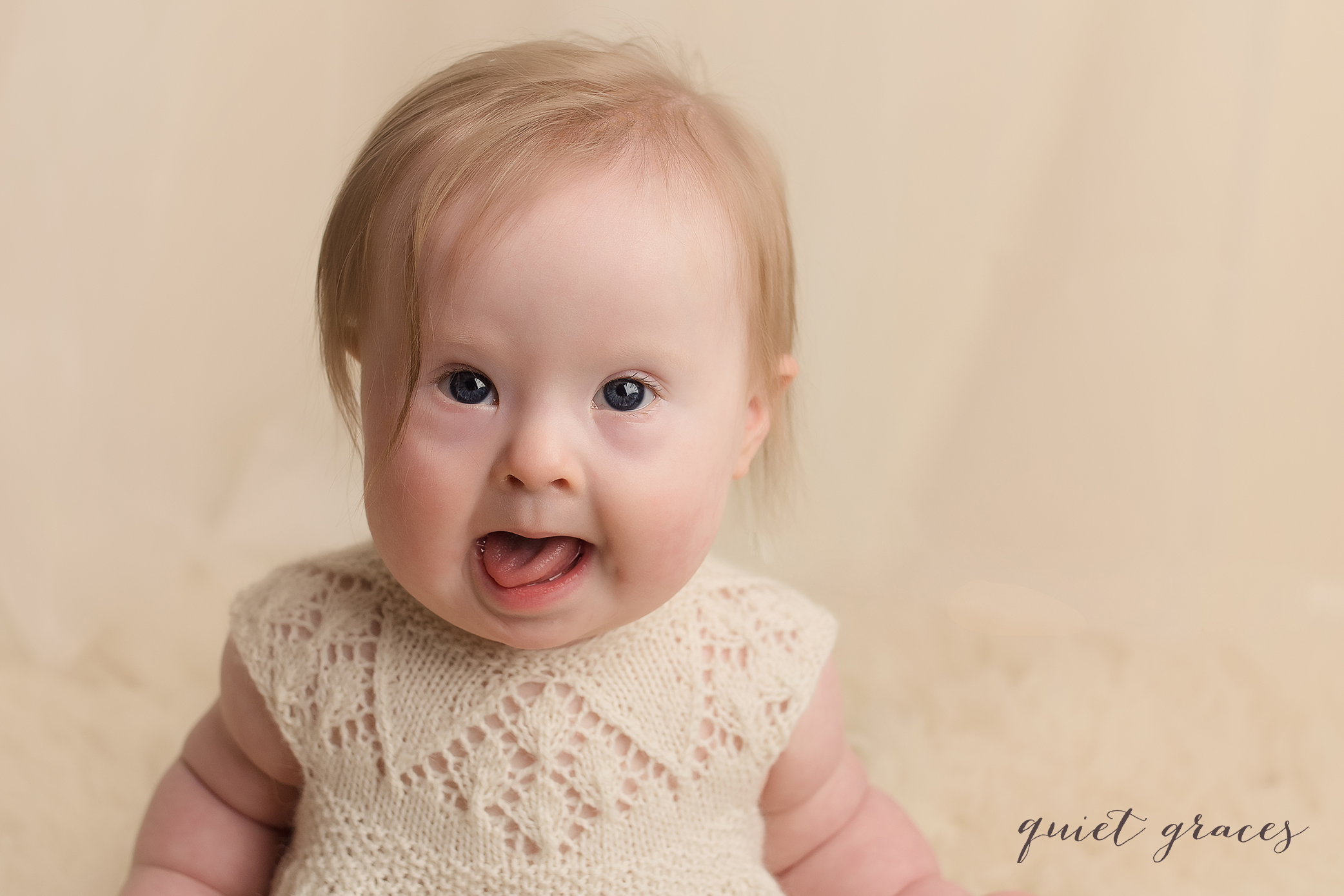 Yet Lydia's story included therapy 4 days a week, a mama who dreamed of the best in Lydia so much that she cares for someone else's baby to help make her dreams for Lydia come true, and the reality of living with an extra chromosome.  
Yet this same story was filled with so much love that Lydia vibrates with joy as she smiles.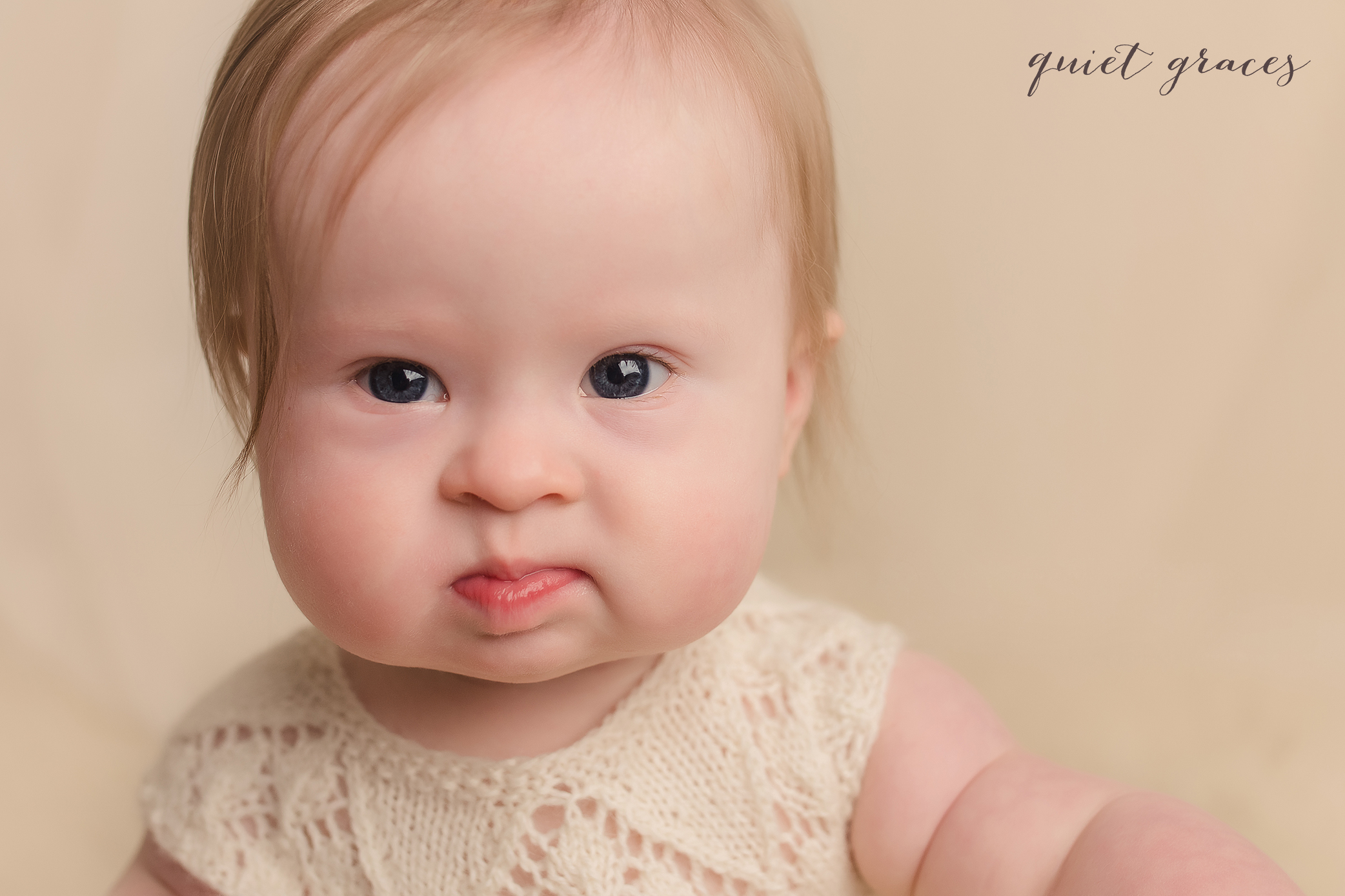 I knew that with the onset of ultrasound and genetic testing many babies with Down Syndrome like Lydia are often aborted. Amanda and Lydia's story began opening my eyes to the bigger story that needed to be shared.
There is always more joy than you could imagine holding a child with Down Syndrome than having empty arms.
Amanda made a way for me to document more of these stories and helped me to share them with you.  For the rest of October, I'll be telling these stories with my limited perspective and my 35mm lens.