Timeless Studio Family Photography Greenville SC
Looking for some Timeless Studio Family Photography Greenville SC for your Christmas Cards? Every winter I offer Seasonal Simply Family Mini Sessions on a couple of Saturdays in November and December. These are a great way for you to get a few images for your Christmas Card in a fun low stress situation. When you book a Simply Family Mini, I send you a series of emails to help you prepare for your session. Of course there is advise on picking out what to wear, but there's also a key email that I think a lot of photographers forget. It's an email on preparing your kids for the session. Children need to know my name, what the studio is like, what's expected of them, and more importantly how you're going to praise them for that behavior.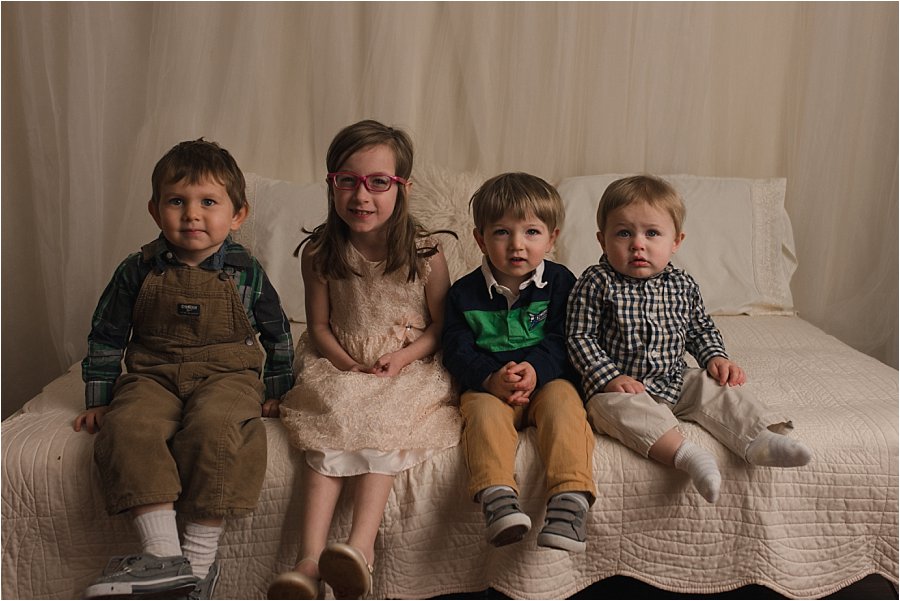 This family has been coming to the studio since their oldest girl Zoey was released from the NICU six years ago. You can see that session by clicking here. They did an excellent job preparing these small children for this experience. They're all under five in these images! And it's really a testament to how well Lydia and Micheal prepared their kiddos.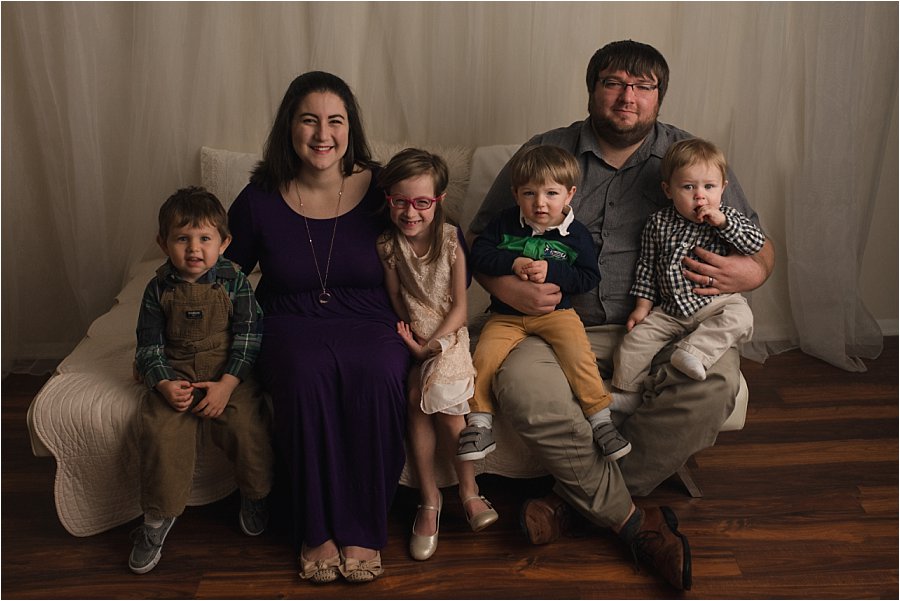 So what is a Simply Family Mini like? It's a 30 minute session that includes 5 images that you choose. From the moment your kiddos arrive to the moment they leave, I am focused completely on your kiddos. Often, I even forget to address the parents except for asking their children to help me tell mom and dad what to do. I try to keep these sessions short and sweet just like your little one's attention spans. What is my biggest complaint about Simply Family Minis? "How can I pick just five images?" Don't worry, you can purchase additional images if you want!

Interested in booking a Simply Family Mini? Contact me today to let me know you're interested. Even if it's not near November, you'll be put on an email list to be the first to know the dates of Simply Family Mini Sessions.