Funfetti Polka Dot Cake Smash Photographer Simpsonville SC
Are you looking to book a Funfetti Polka Dot Cake Smash Photographer Simpsonville SC? I'd love to be considered for your own cake smash needs. Your session includes a simple set, a semi-naked cake, and an hour of studio time. Click here to tell me about your dream cake smash session.  Read on to find out more about Wynter's Cake Smash.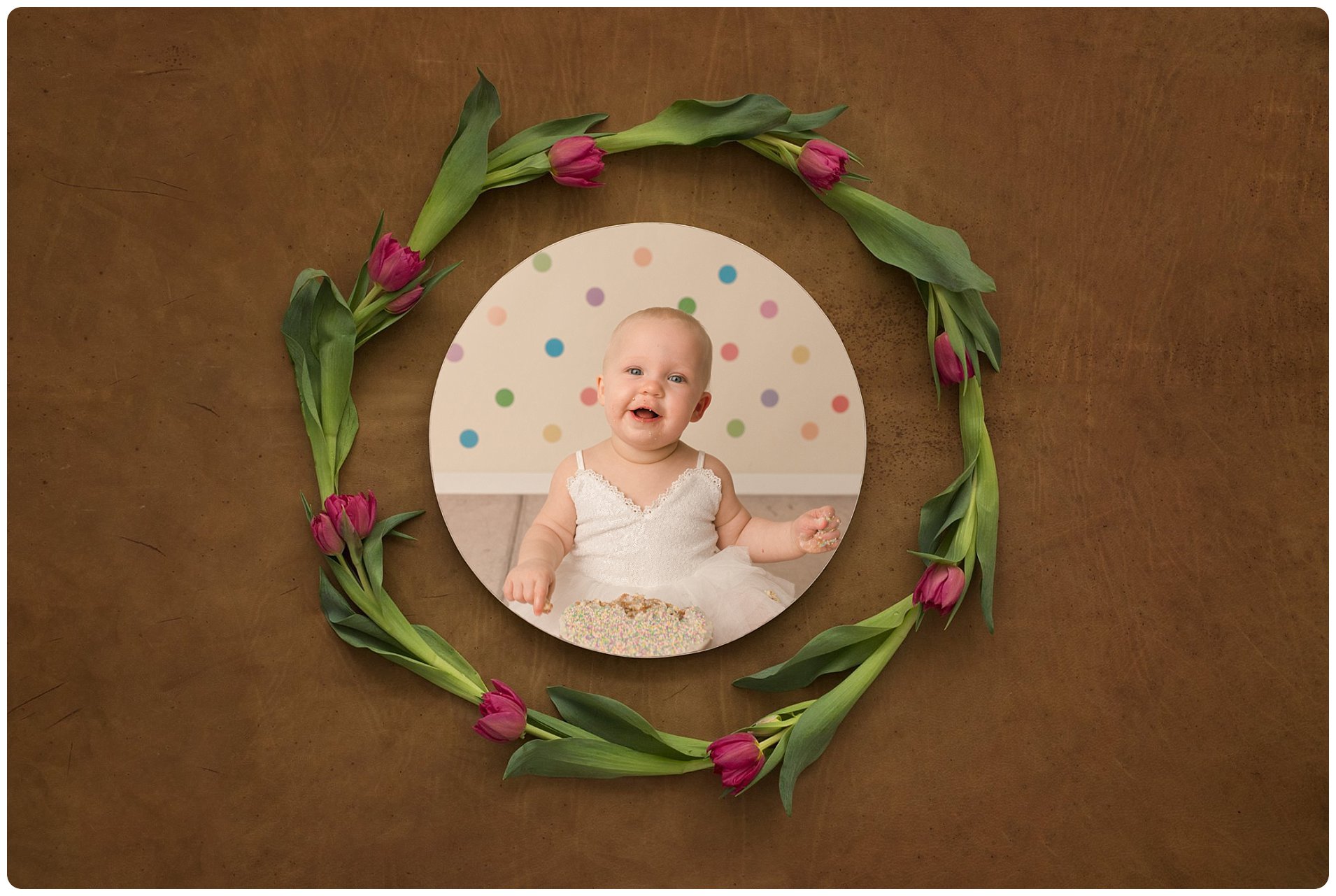 The last time I saw Emily she was expecting Wynter Rose. Click here to see her maternity session. The early Covid-19 quarantine season meant we weren't comfortable doing a newborn session with all of the unknowns during that time but I was delighted to finally meet Wynter for this cake smash. Emily had dreamt of the session during her long season of waiting for a little one. For her, it was the ultimate representation of the joy of a miracle child she wasn't sure she'd ever hold. Emily chose a funfetti, sprinkles, and polka dot theme and I loved it on the cream paper and floor!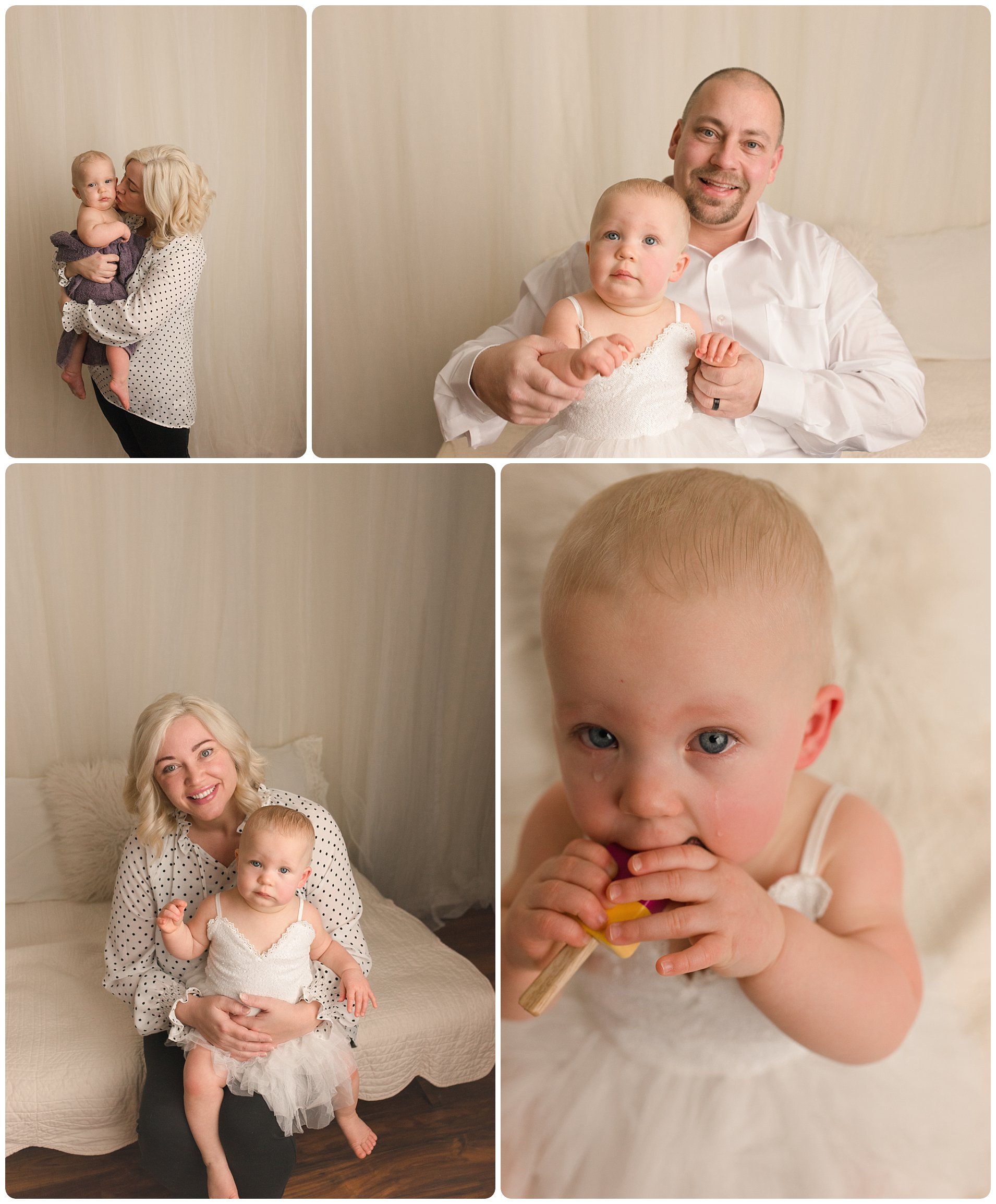 Wynter was a little overwhelmed in the new environment of the studio.  Often one year olds experience this kind of stranger danger at the start of the session. This sweet little crying image broke my heart, but as you can see with lots of mommy and daddy cuddles plus some Bonanza and Mickey Mouse Club songs helped Wynter be comfortable in the studio.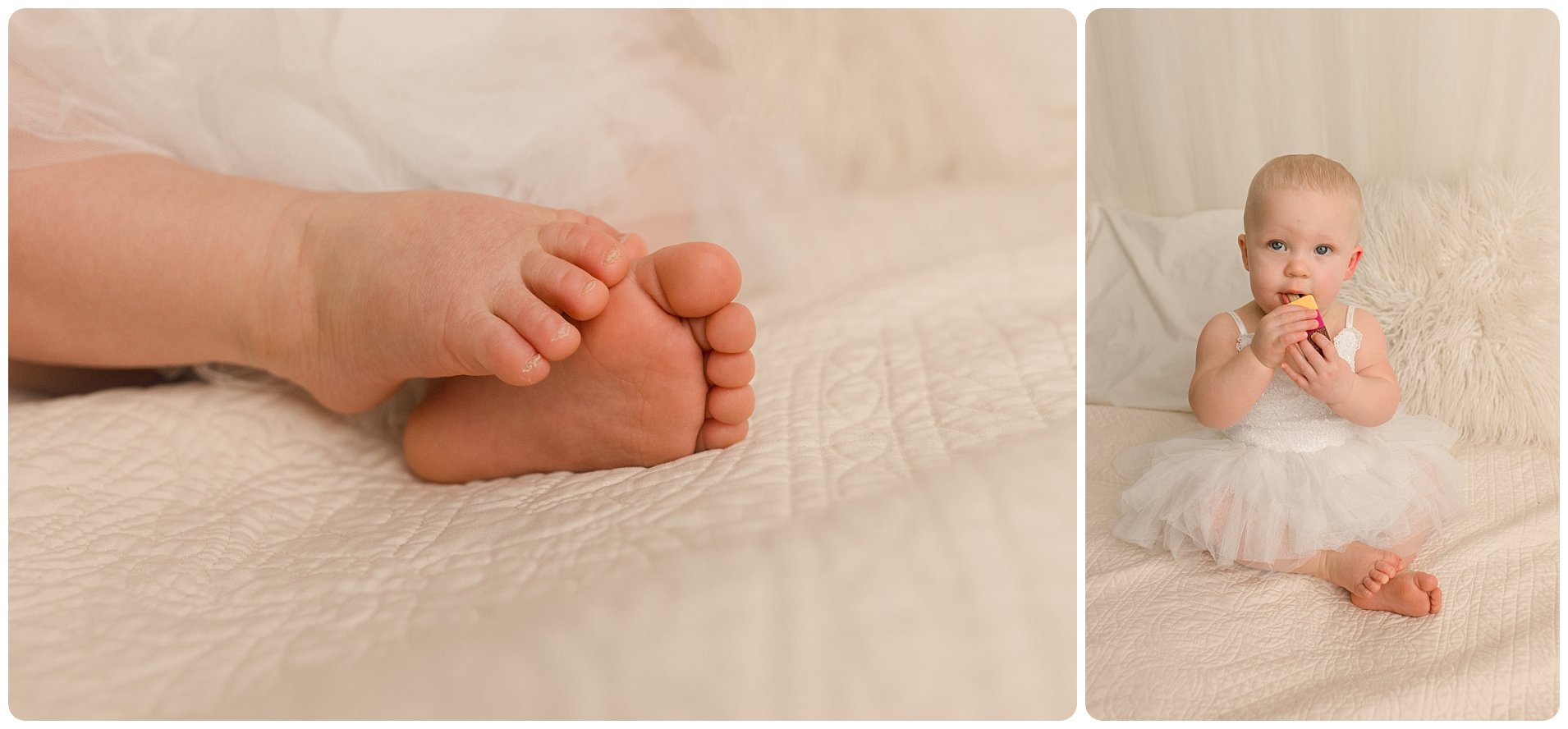 Christine of Baking Sweet Scents made this perfect semi-naked pastel sprinkle coated cake.  One of Chiristine's semi-naked cakes is included in each cake smash session. Clearly Wynter loved her cake so much!  I'm pretty sure she may have loved the box even more as we cleaned up!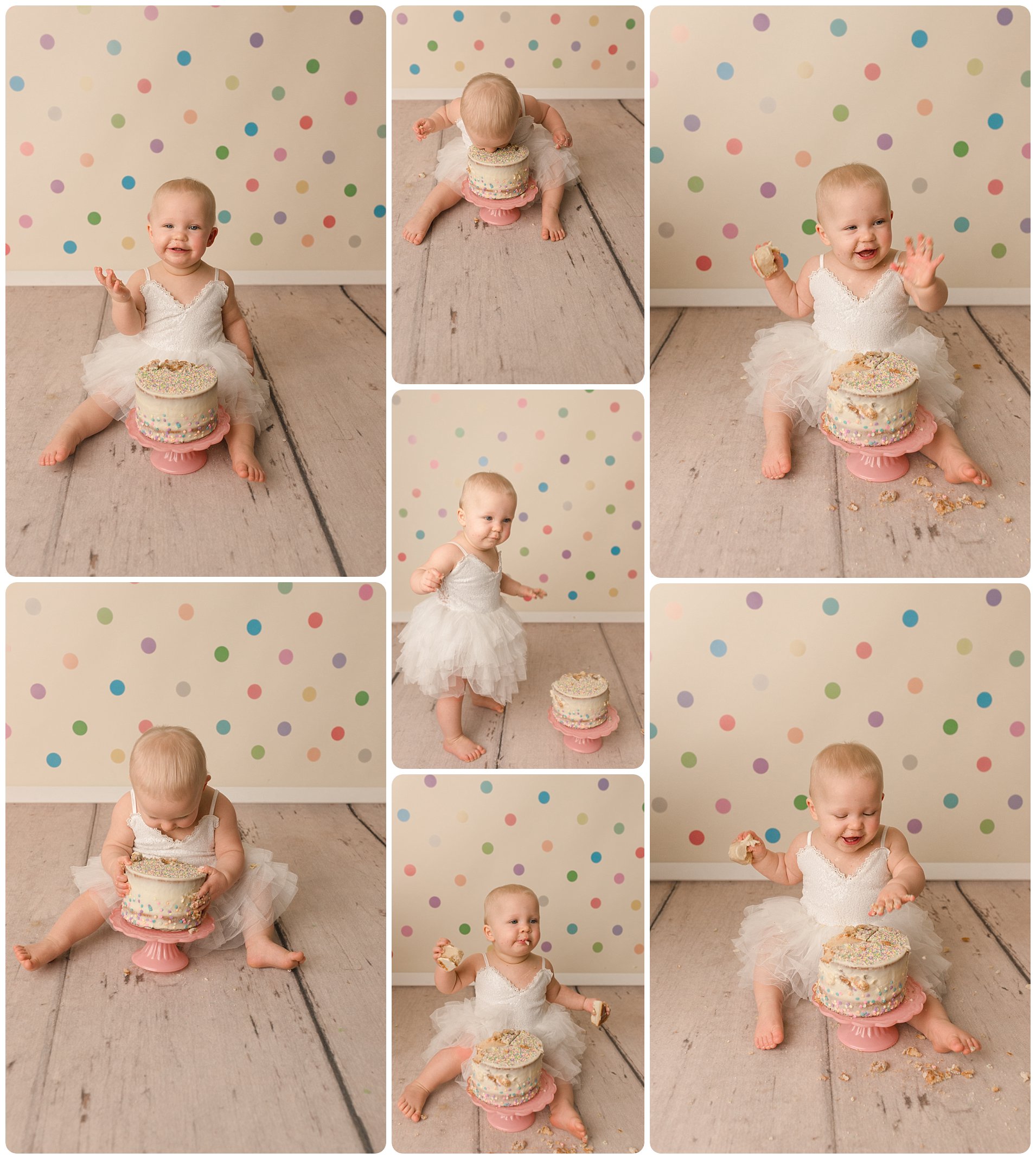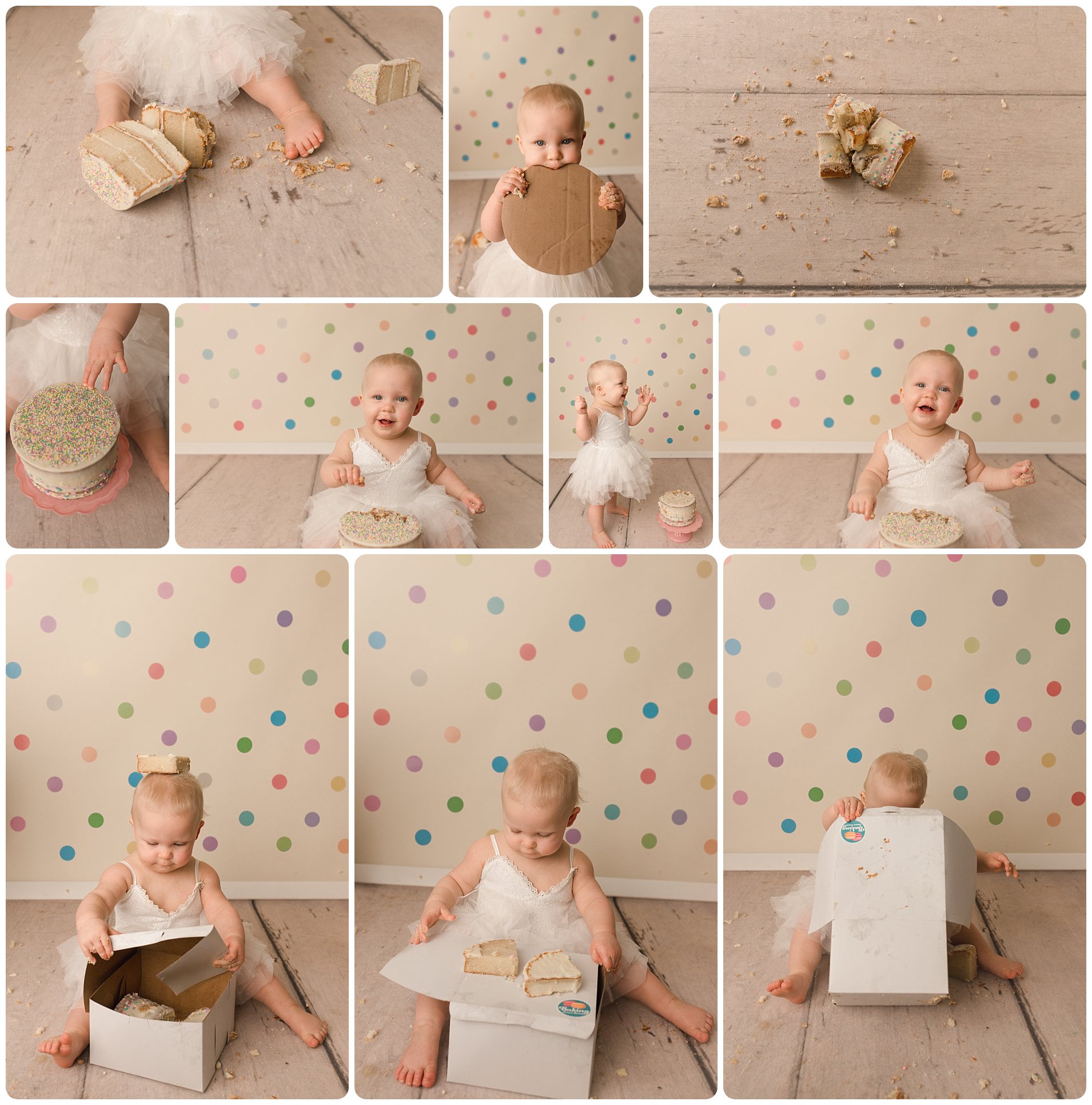 Seriously, aren't her little faces just too much!  I can't even pick a favorite one!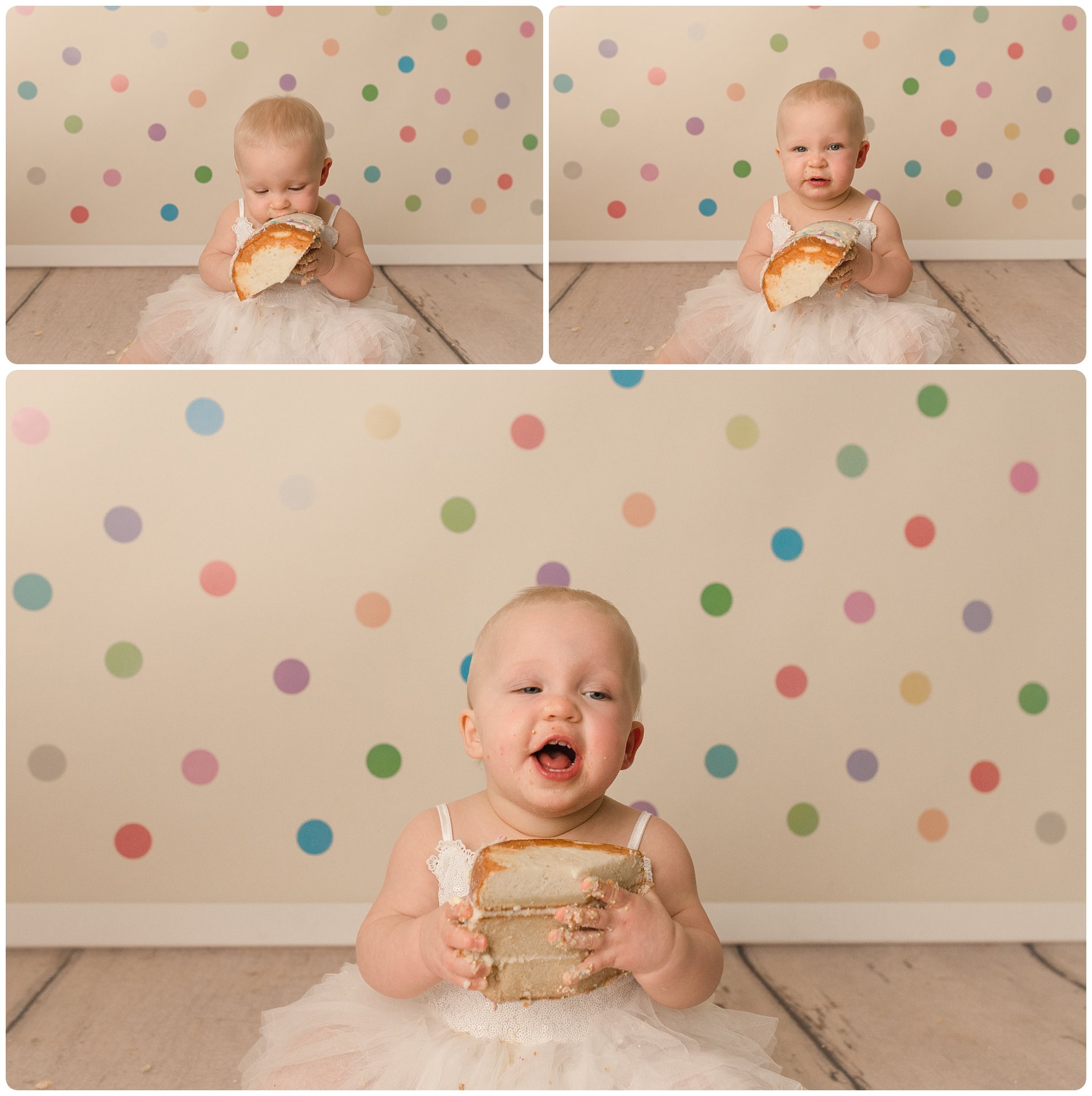 Finally, we finished our Funfetti Polka Dot Cake Smash Photographer Simpsonville SC with a bubble bath in the tub. It's such a fun way to end each session!