Greenville SC Cake Smash Photos
I absolutely love watching my newborn's grow up so I was ecstatic when Jihan contacted me about Sebastian's Greenville SC cake smash photos!  For a reminder of how tiny and precious Sebastian once was you can see the photo below or click here for his newborn blog post.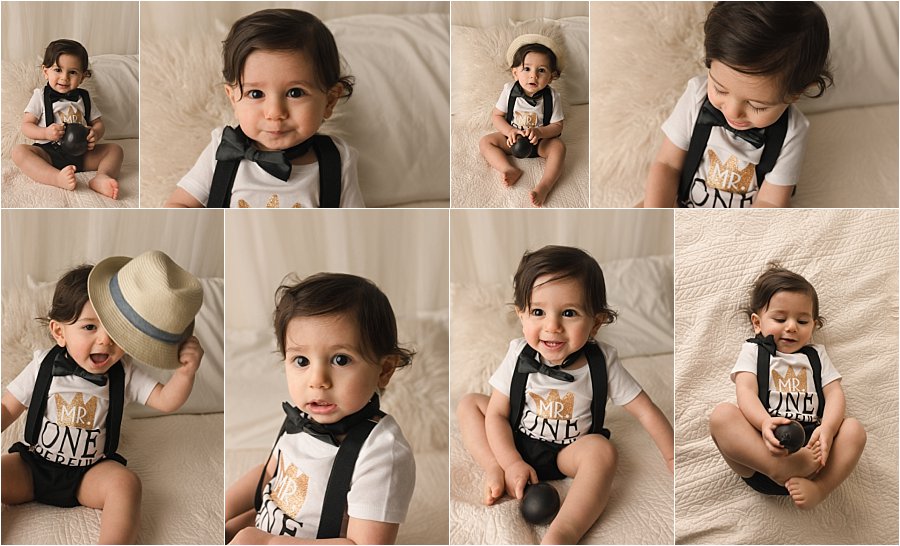 That mohawk! Good news! Sebastian still has great hair. Check out how his mohawk grew into these sweet curls.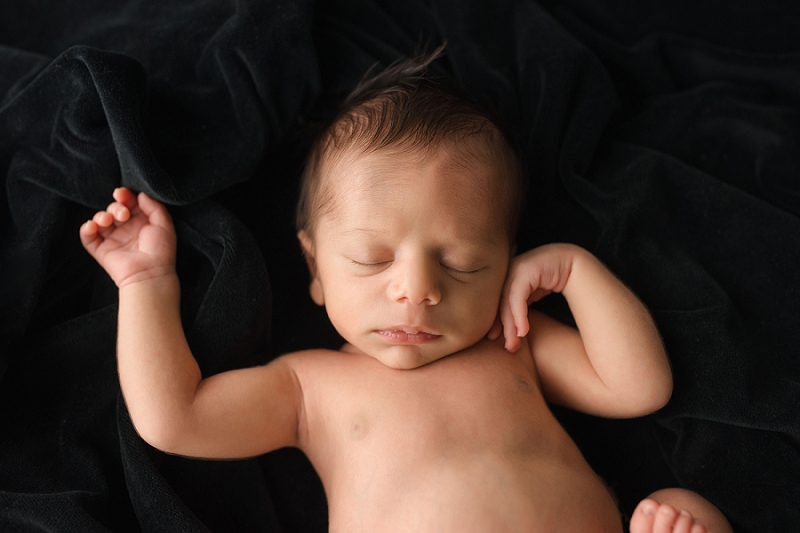 Like all one year olds, Sebastian was busy! Unlike most one year olds he was not just walking but RUNNING! He was all over the studio and tried to nose dive off the bed more than one time. I'm glad both Jihan and I were wearing workout pants so we could keep up with this tiny joyful mischief maker!  Luckily, this little guy fell in love with a deflated balloon with a hole in it.  Otherwise I'm pretty sure both of us would have marked work out off our plan for the day!


Sebastian is going to be a heartbreaker. I mean really, how cute can a one year old be? From his mischievous smile to those handsome curls he's fully adorable.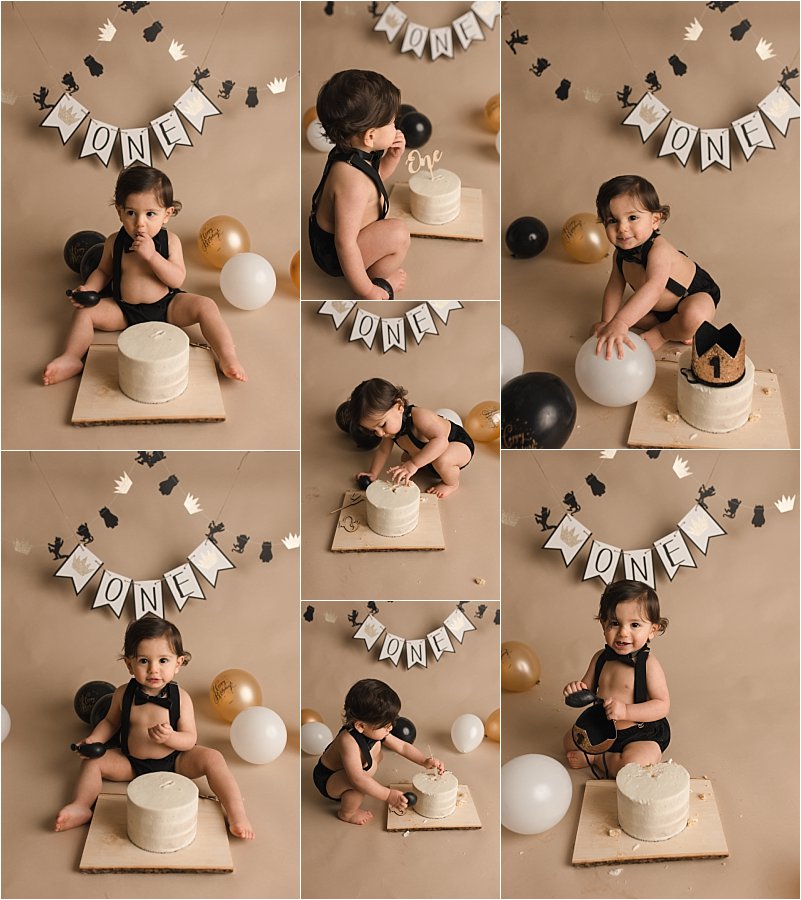 By the time Sebastian got to his Baking Sweet Scents cake, he had worked up an appetite! I provide a Baking Sweet Scents semi-naked cake for every cake smash session and decorate it with ribbons or little sign. These cakes are so good that I sent it home for Sebastian's brothers to finish off.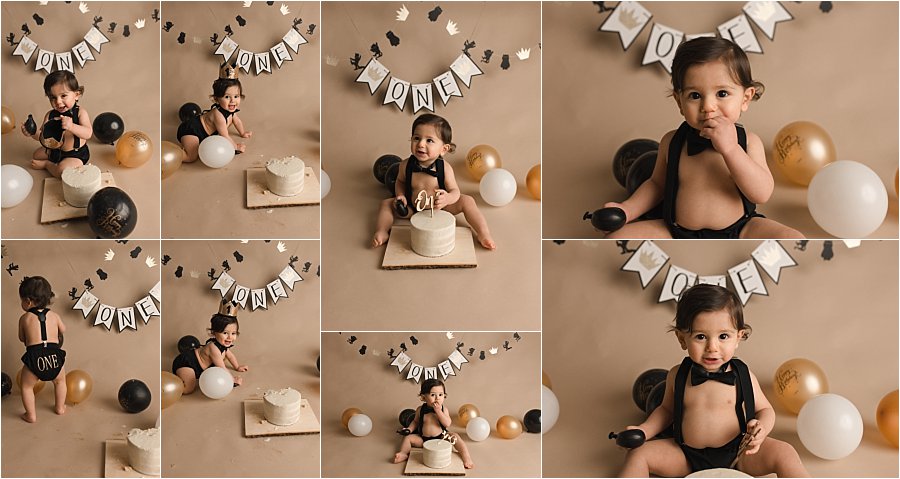 As always, I finished off the session with a bubble bath which was Sebastian's favorite part! He loved splashing and squealing in the tub and he FINALLY stayed one one place! Look at all the water on the paper! He flooded the studio!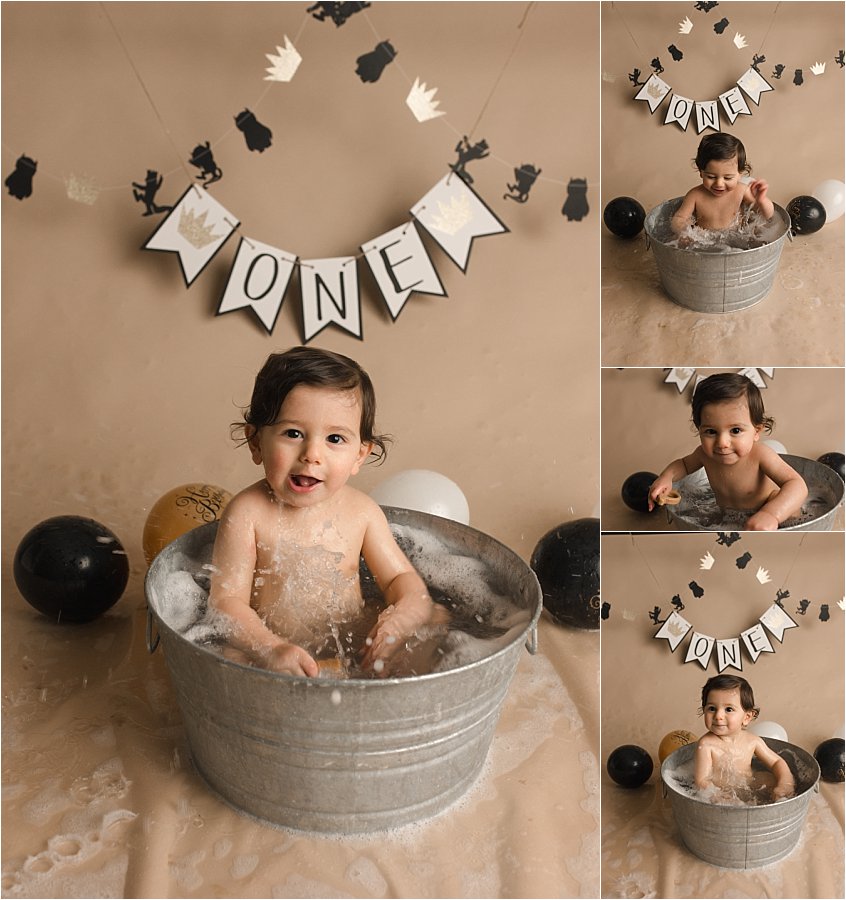 Are you looking to book your own Greenville SC Cake Smash Photos? I'd love to be considered to help you freeze this special time in photos. Click here to tell me about what you want to most remember about your one year old and inquire about availability.