Woodland Inspired Cake Smash Photography Greenville SC
Eli had a a wonderful time at his Woodland Inspired Cake Smash Photography Greenville SC!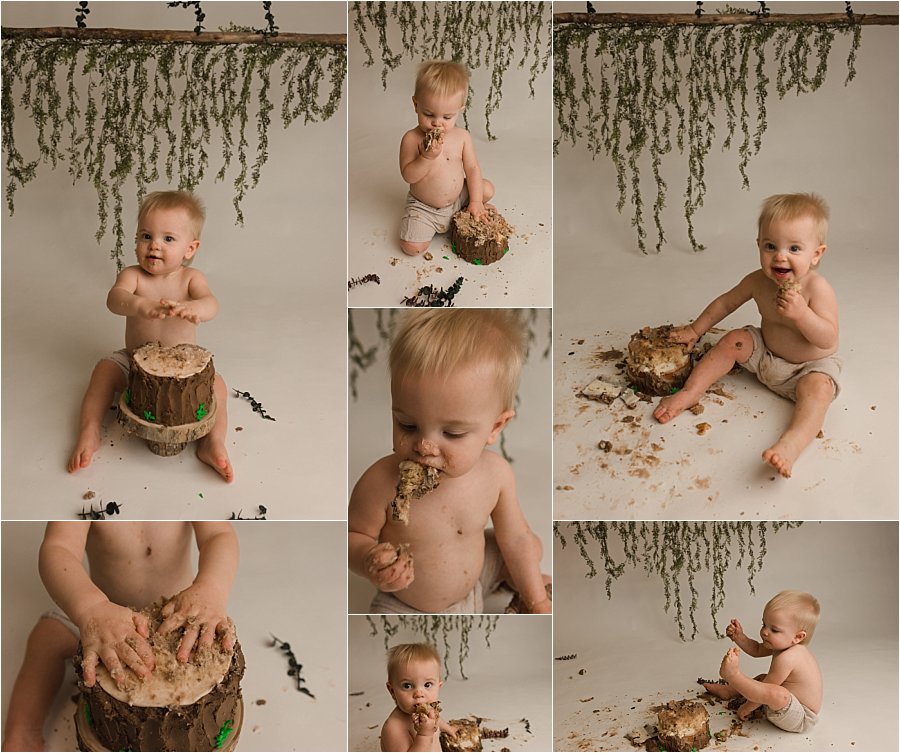 Eli's Mom Danielle requested this cute set. The moss background, stump cake stand, and simple diaper cover are studio standards. I use these all the time.  But the cake from Christine of Baking Sweets Scents really made this set! Danielle had an inspiration image and Christine made it happen.  A Baking Sweet Scents semi-naked cake is included in every cake smash session, but a special request like this can be added into your session investment if desired.  As you can see, Eli thinks that Christine's cake is amazing.  He smeared it everywhere and ate fistfuls!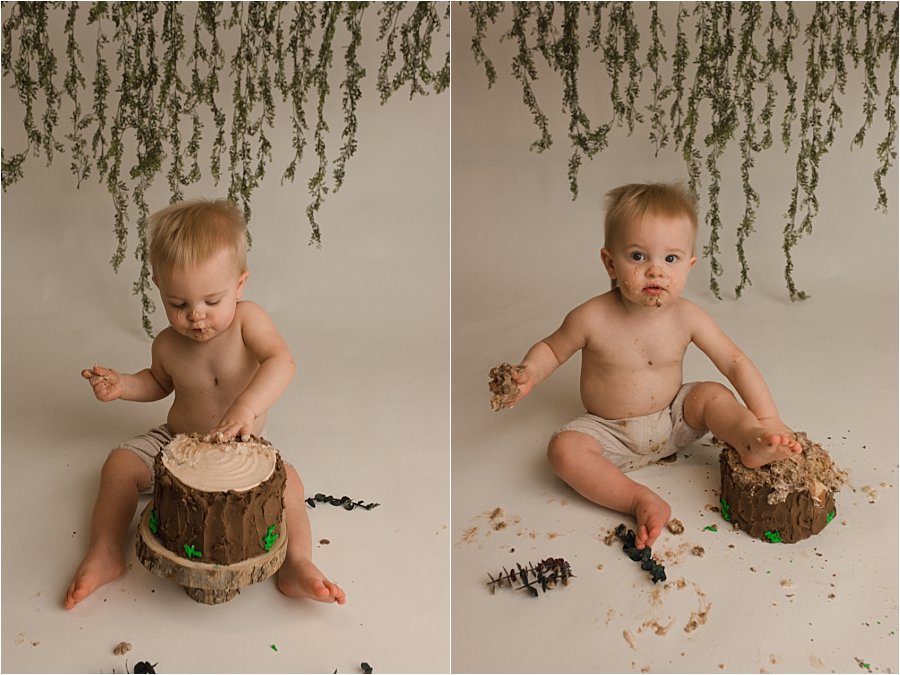 What a mess he made!  Watching babies react to the cake in so many different ways is my favorite part of every cake smash session. The range of reactions is hysterical: from digging in to being disgusted with the cake to crying because they have sticky stuff all over their hands the reactions are so varied.  I love capturing all of the emotions one year old have.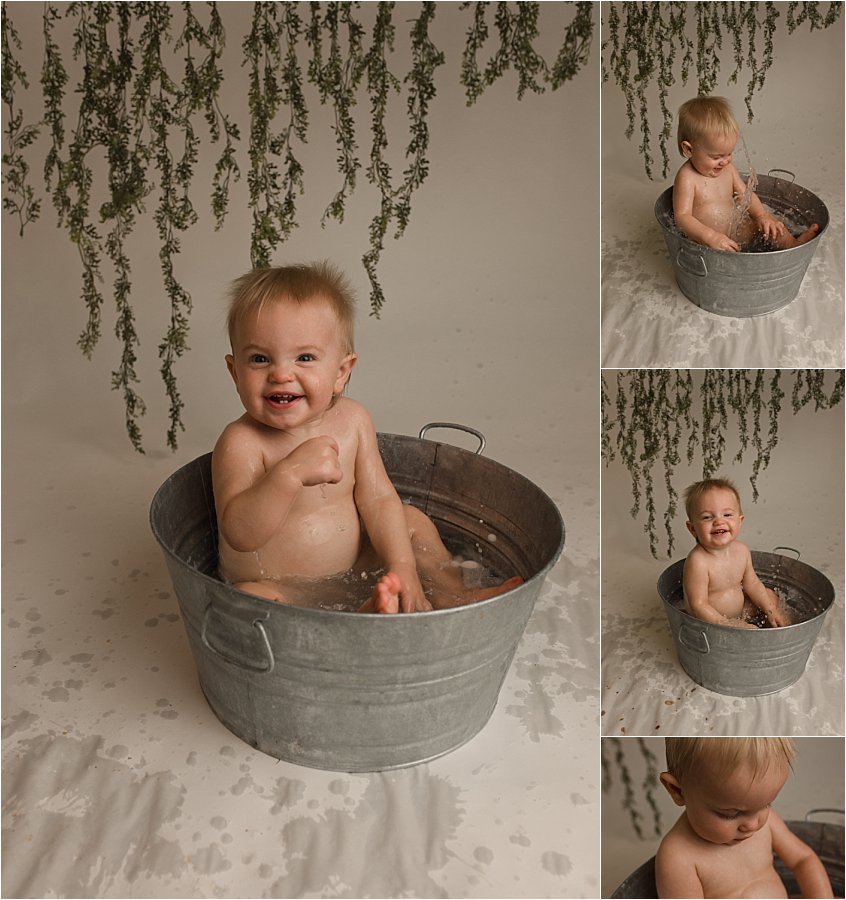 But even if the little ones cry during cake, usually a bubble bath cheers them up! It also gives you more opportunities for fun photos of your little one.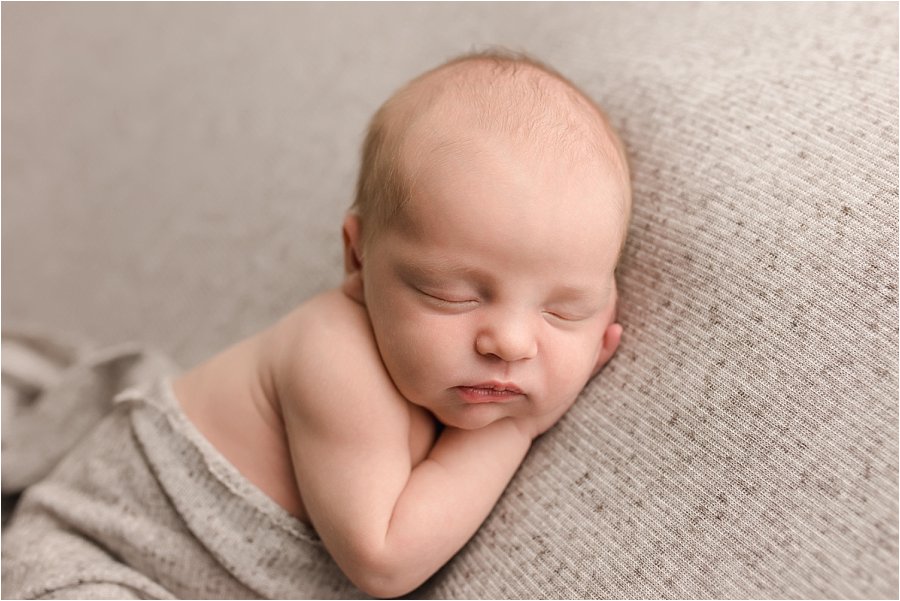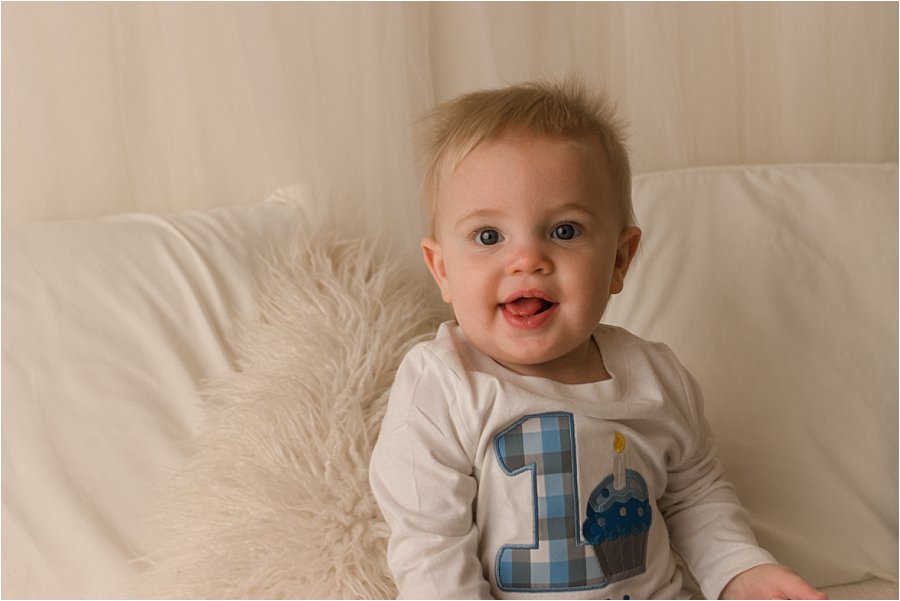 This is my fourth year photographing this family. You can see his brother's Samuel in Newborn and Cake Smash photos here. And here's an image from Eli's Newborn session. But look at how little he was! They grow so much in the first year.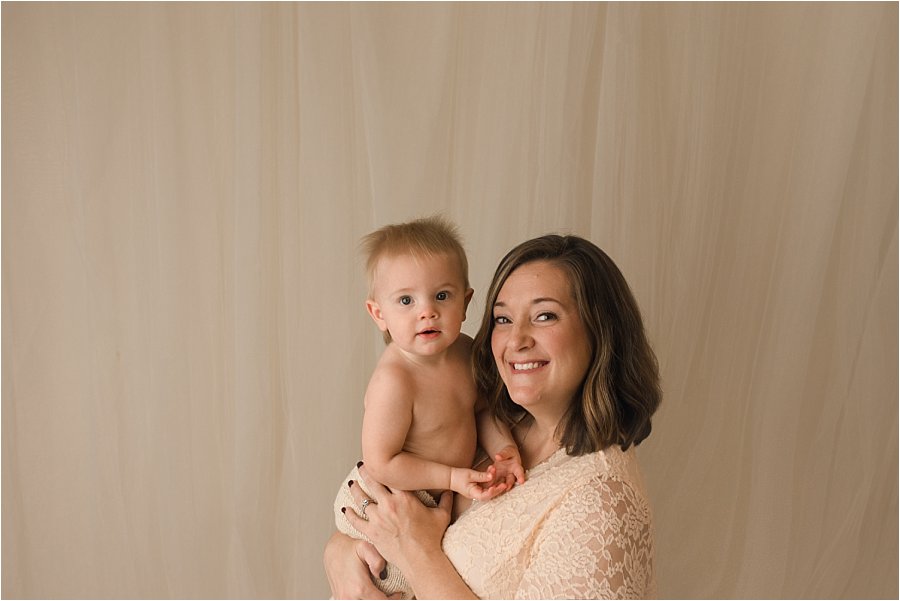 One of my favorite parts of working with Danielle is that she always chooses to be in images. She knows that her babies just want to see how much she loved them. She knows her babies think she is beautiful. It's a small act of bravery for Danielle, but it's a huge gift to her children.

Looking to do your own Woodland Inspired Cake Smash Photography Greenville SC? I'd love to serve you.  Click here to tell me about your dream session.