Greenville SC Simple Timeless Modern Studio Photographer
I can't tell you how much fun it is to be the Greenville SC Simple Timeless Modern Studio Photographer for Reagan, Catherine, and their sweet mama Marie.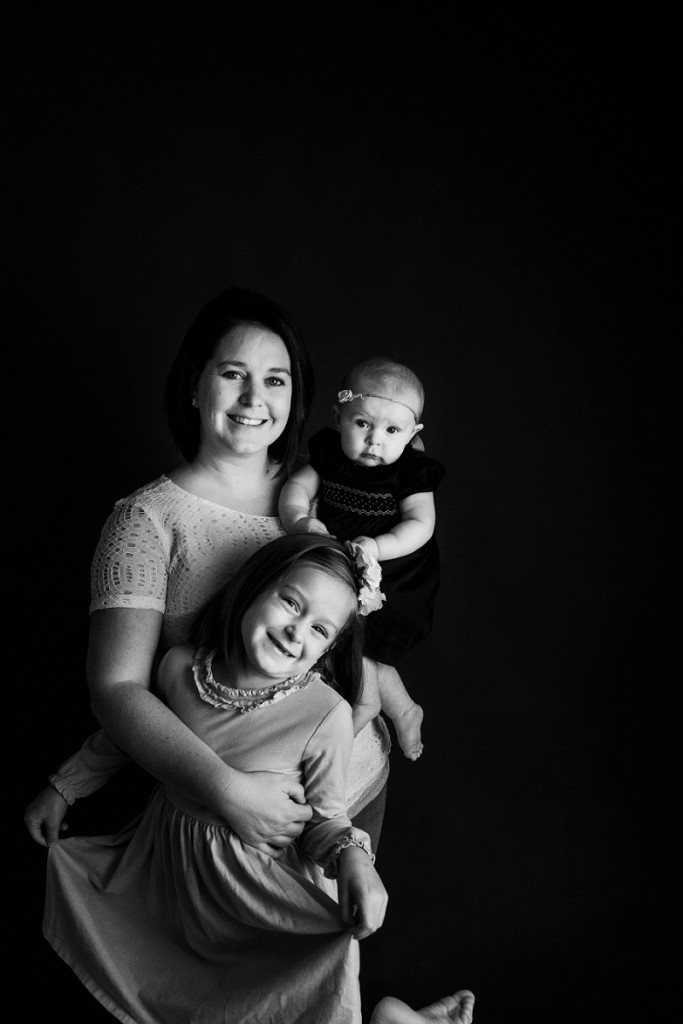 First, you have Reagan who I first met at Catherine's newborn photography session which you can see here. But there's a flashback image here below as well.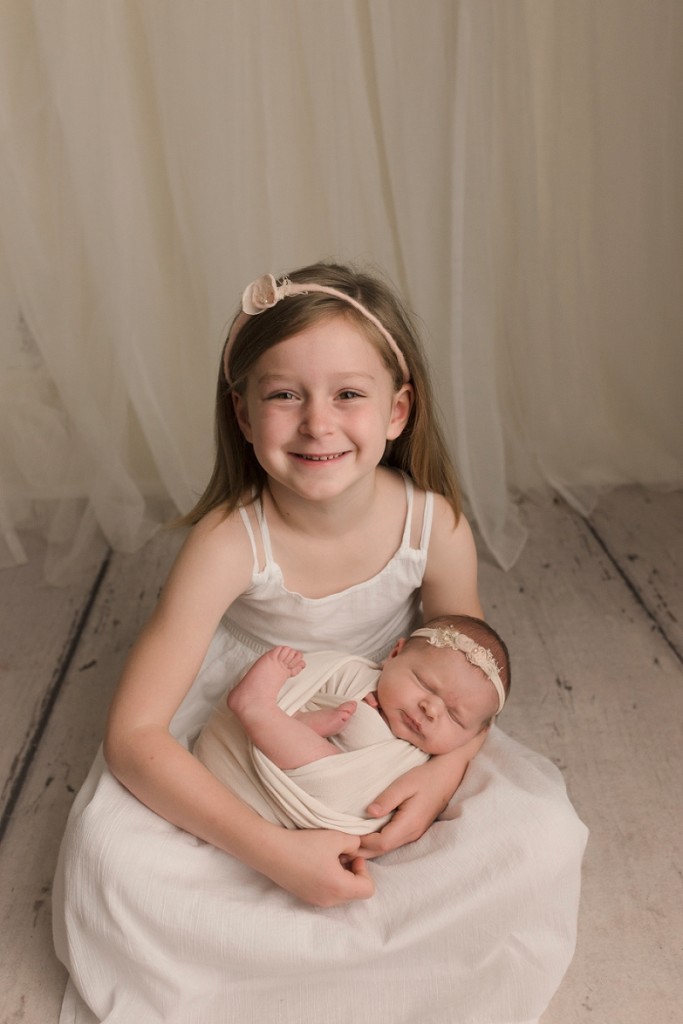 This girl is an absolute delight!  Reagan is bright, funny, and quirky in all the best six year old ways.  At the beginning of her session, Reagan informed me that she was loving first grade and had become a big girl by not using her fingers for her math.  It made me laugh out loud!
Then, as Marie says, there's the graduate degree baby in between these girls. 😉  But as you can see, it didn't stop an instant bond for this precious family.  Just look!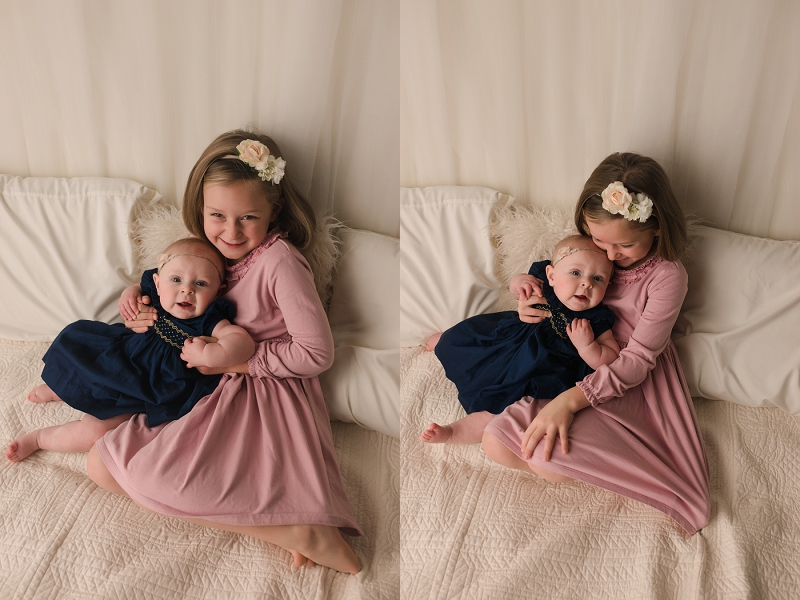 Finally, here's baby Catherine.  She's an absolute delight with this sweet cheeks.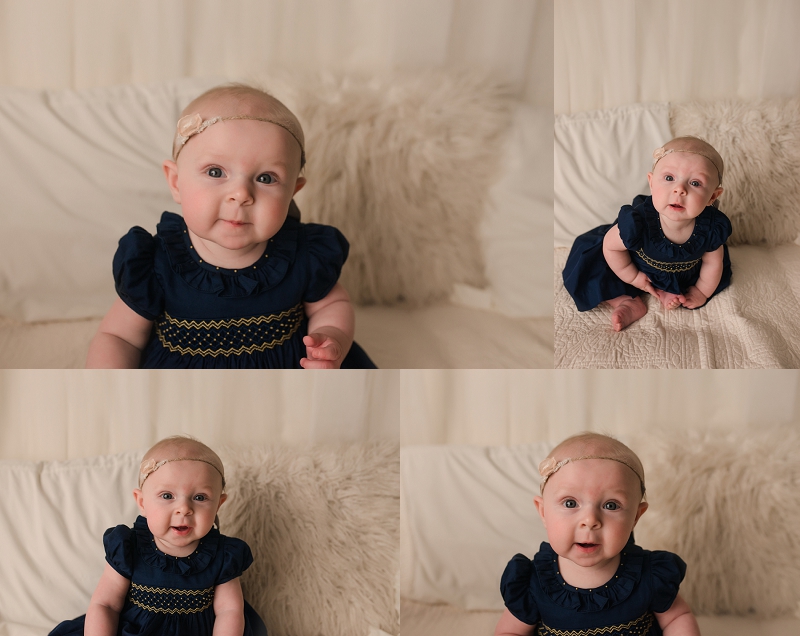 But no one can make her smile like big sister Reagan who may have been standing behind me on almost all of these images.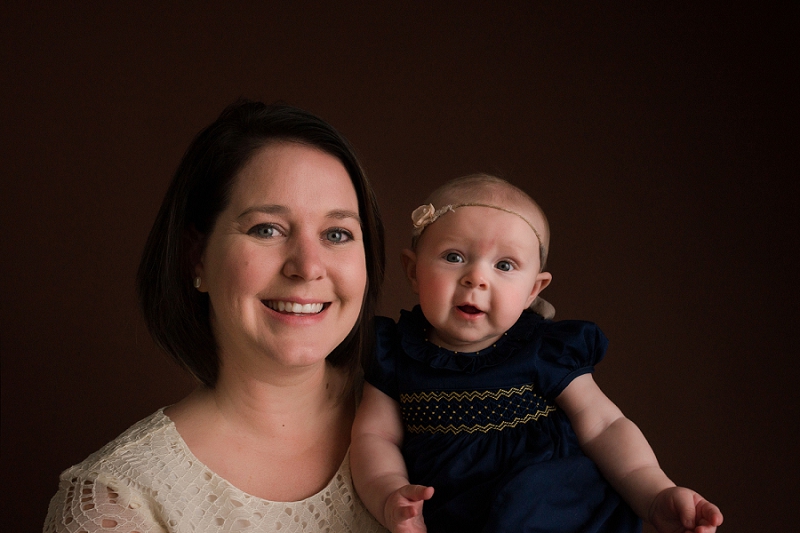 As you can see, their bond is just priceless already.  I mean just look at how much they adore each other here!
We took these images around Christmas and I just adore these sister dresses that Reagan picked out.  The nativity skirt on Catherine's is just gorgeous.  And Reagan's is a soft knit that is perfect for an active girl.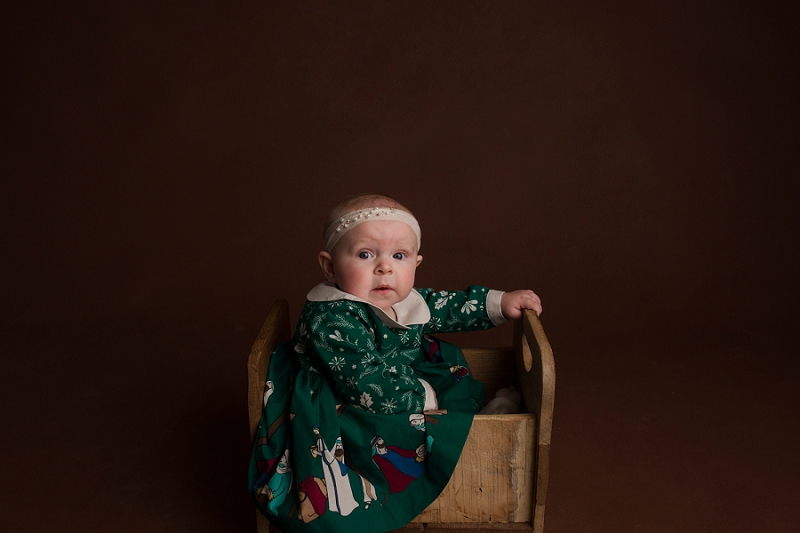 Marie catapulted herself to favorite client ever when she selected this image for her collection.  This face is hysterical.  I love when clients want to remember all the faces.  Don't worry, we picked Catherine right up after I took this quick snap!  I don't like crying babies ither.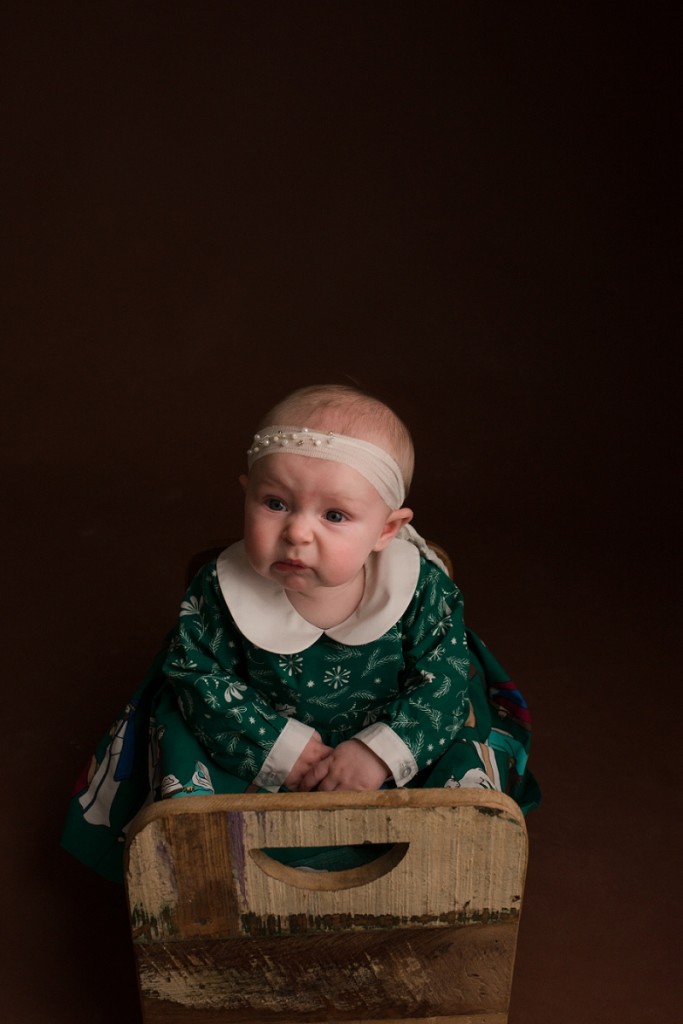 We also had some fun at the end of this session creating a Gingerbread image for their Christmas card.  I just love these!
Are you interested in a studio session for your sweet little ones? I'd love to hear about your littles and get to know your studio session vision. Contact me here to tell me your story.