Greenville SC Timeless Studio Baby Mini Session
Meet Graham and Liam who came in for their Greenville SC Timeless Studio Baby Mini Session.  I have to admit I was a bit apprehensive about doing a mini session with a 2 year old and 7 month old.  Two year olds are notorious wild cards.  I am never sure what will happen in the studio.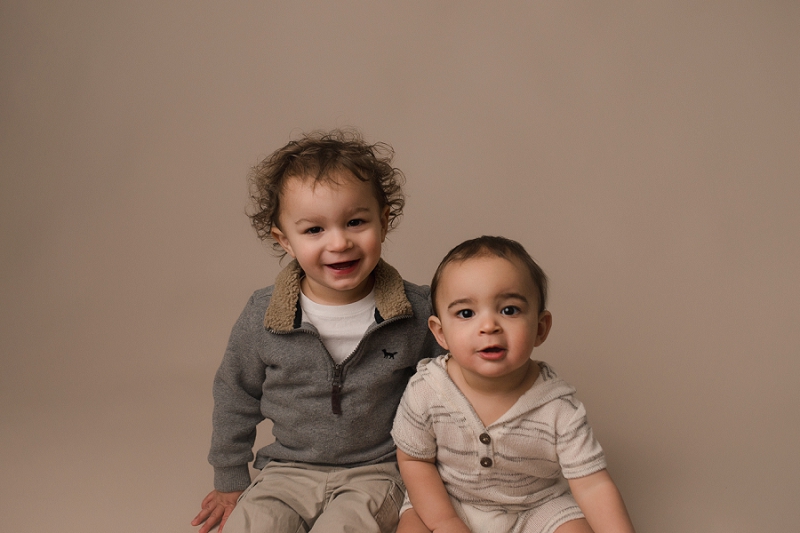 Graham was the best kind of two year old.  A little shy and reserved, but completely easy to win over with tickling, silly faces, and "driving" his brother into him like a bumper car.  I had an absolute blast playing with Graham and Liam.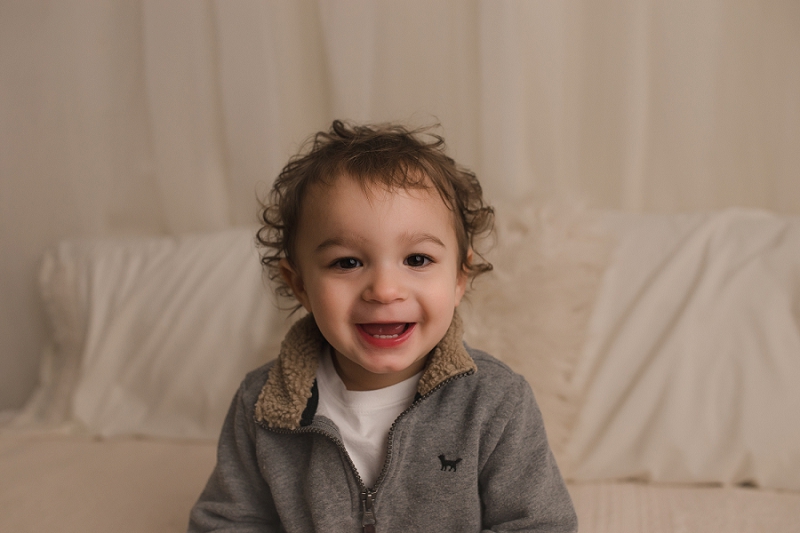 And to top it all of Graham was super obedient.  We got him to kiss and cuddle on command.  I had to be quick to click the shutter, but these sibling images are so rare to capture at two.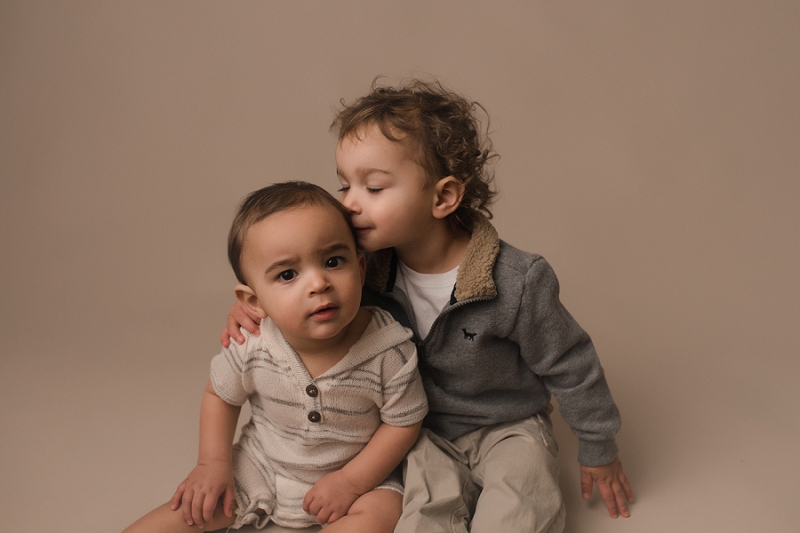 I just love the playful tenderness in this image.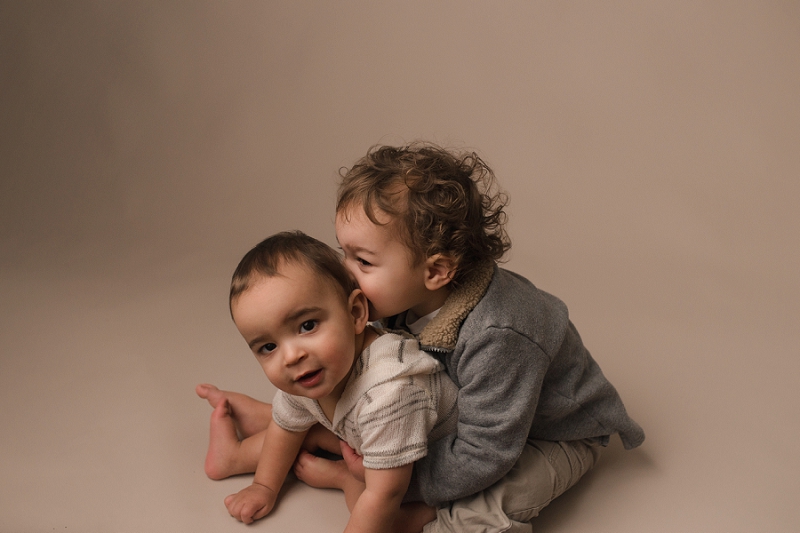 Liam seems to have the exact opposite personality as his brother.  He was a total ham for the camera.  Smiles and eye contact and even stayed seated most of the session.  But I assure you, he can crawl super fast, too!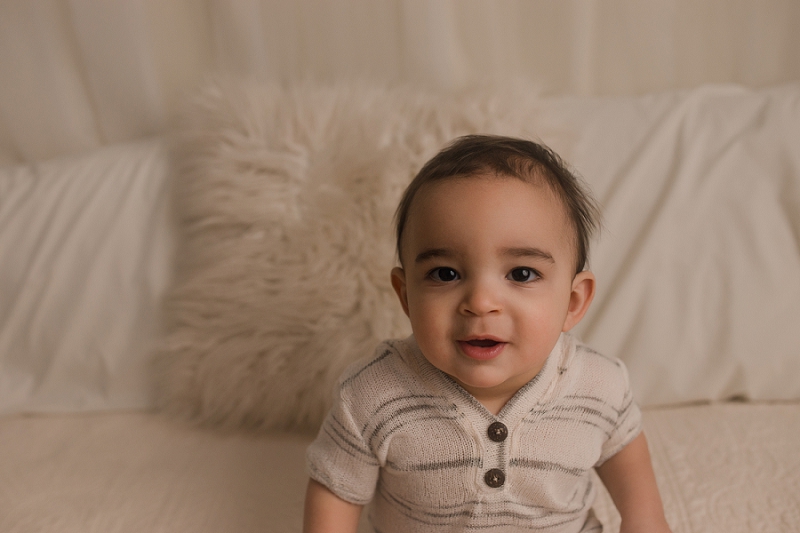 We also captured a quick family image.  I love it so much when clients want to be in the frame with their kids.  These images are memories for their children, too. Our children want to remember how we looked and, most of all, how much we loved them from the very beginning.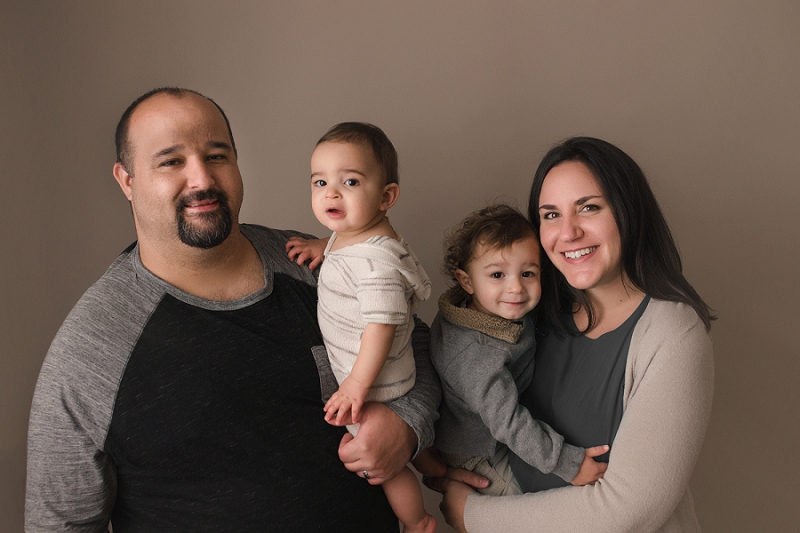 Are you looking for a quick Greenville SC Timeless Studio Baby Mini Session?  These sessions are short at just 20-30 minutes and include 5 digital files that you select after seeing the session images.  At just $149, Baby Minis are a great way to try out my services while preserving memories for your family. Click here to contact me about booking your own Greenville SC Timeless Studio Baby Mini Session today!