Six Month Baby Sitting Pictures Simpsonville SC
We first met Grady in his newborn session here.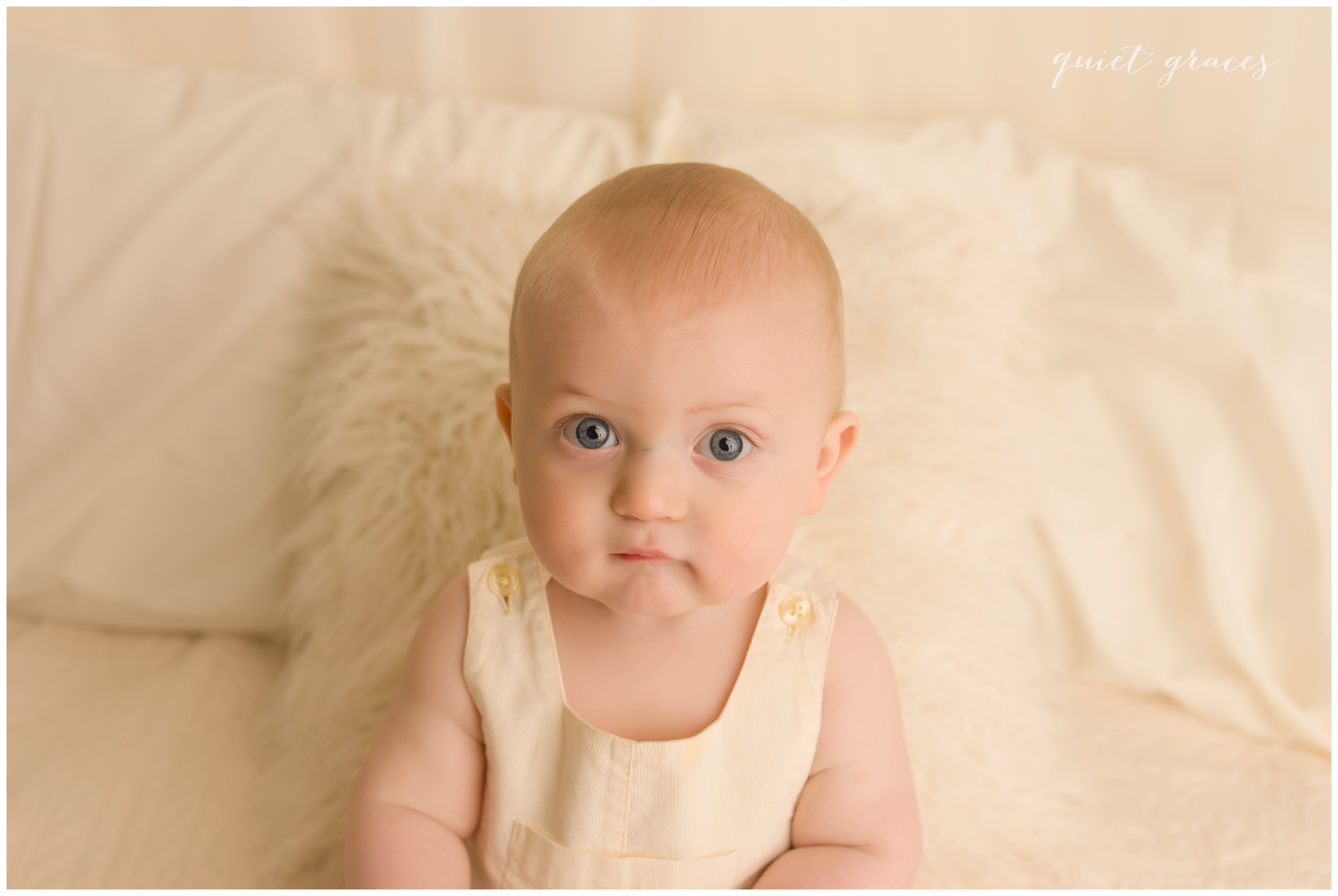 I was so honored when his parents decided to book both a 6 month and a 12 month session.  I can't tell you how good it feels to watch a mama (and her baby) grow over the first year and be able to encourage each mama on her journey. Because return clients are my favorite clients and I really like to honor their loyalty through our Baby Plan/Rewards program.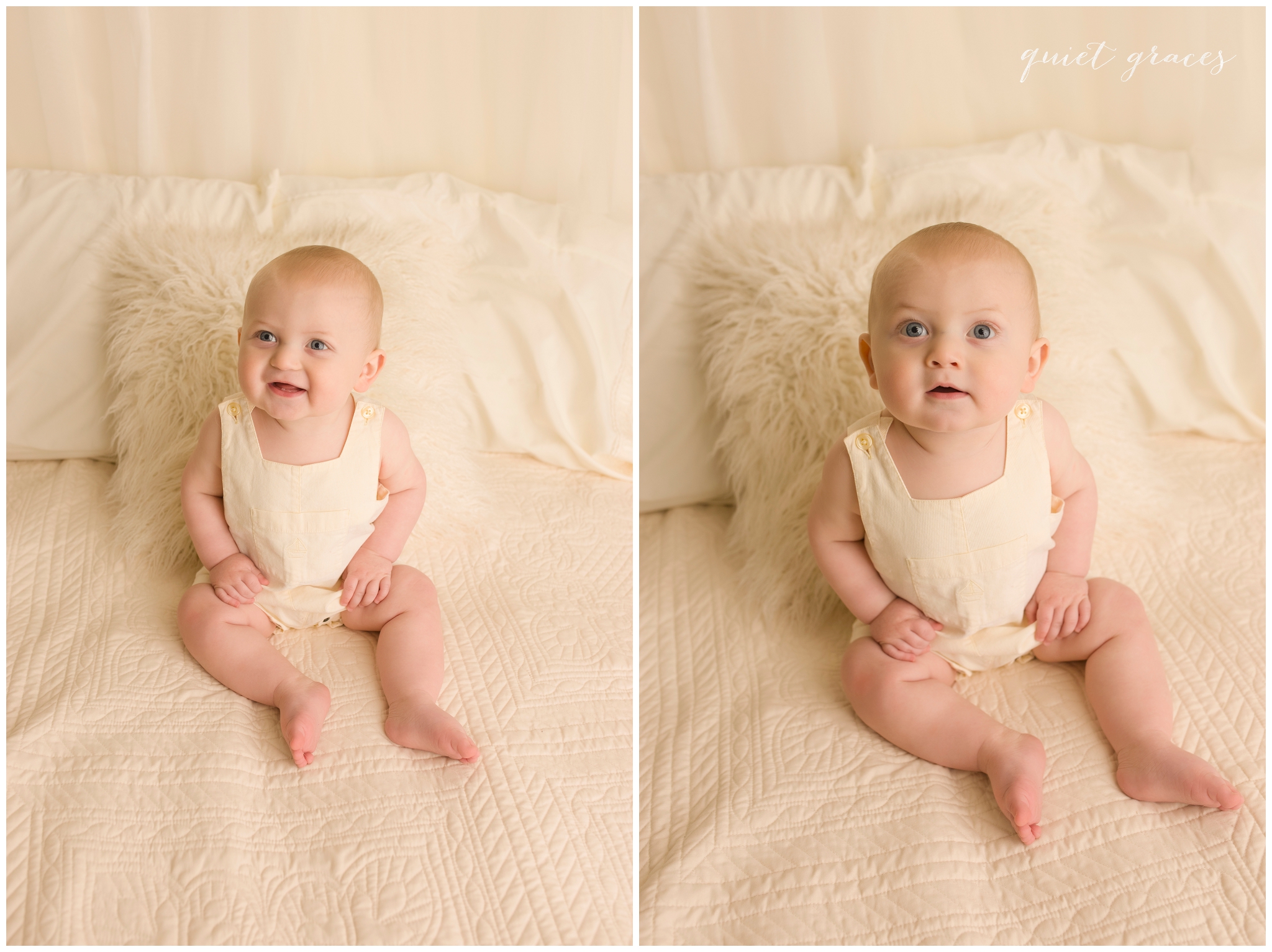 Grady's mama Courtney wants to bring a baseball theme through all of his sessions this year.  His daddy loves baseball and we've incorporated his favorite glove.  I love being able to honor requests like this that bring such sentimental memories to life in a visual way.  Years from now when the boys are playing catch in the yards, Courtney will look back on these heirlooms with joy.  Here are his newborn images.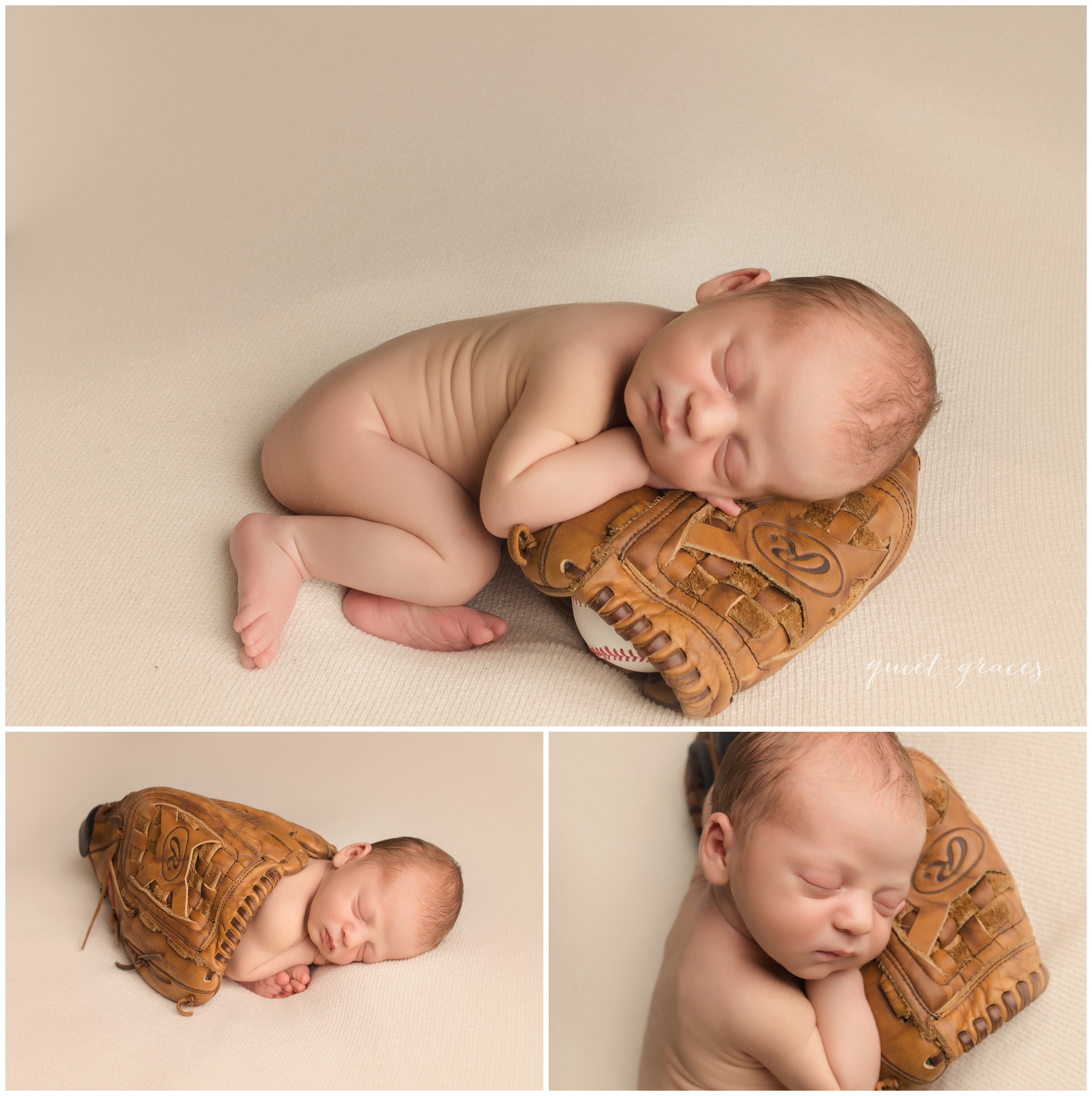 And here are his baseball images from his six month session. He just loved the stitching on the ball and trying to pick it up!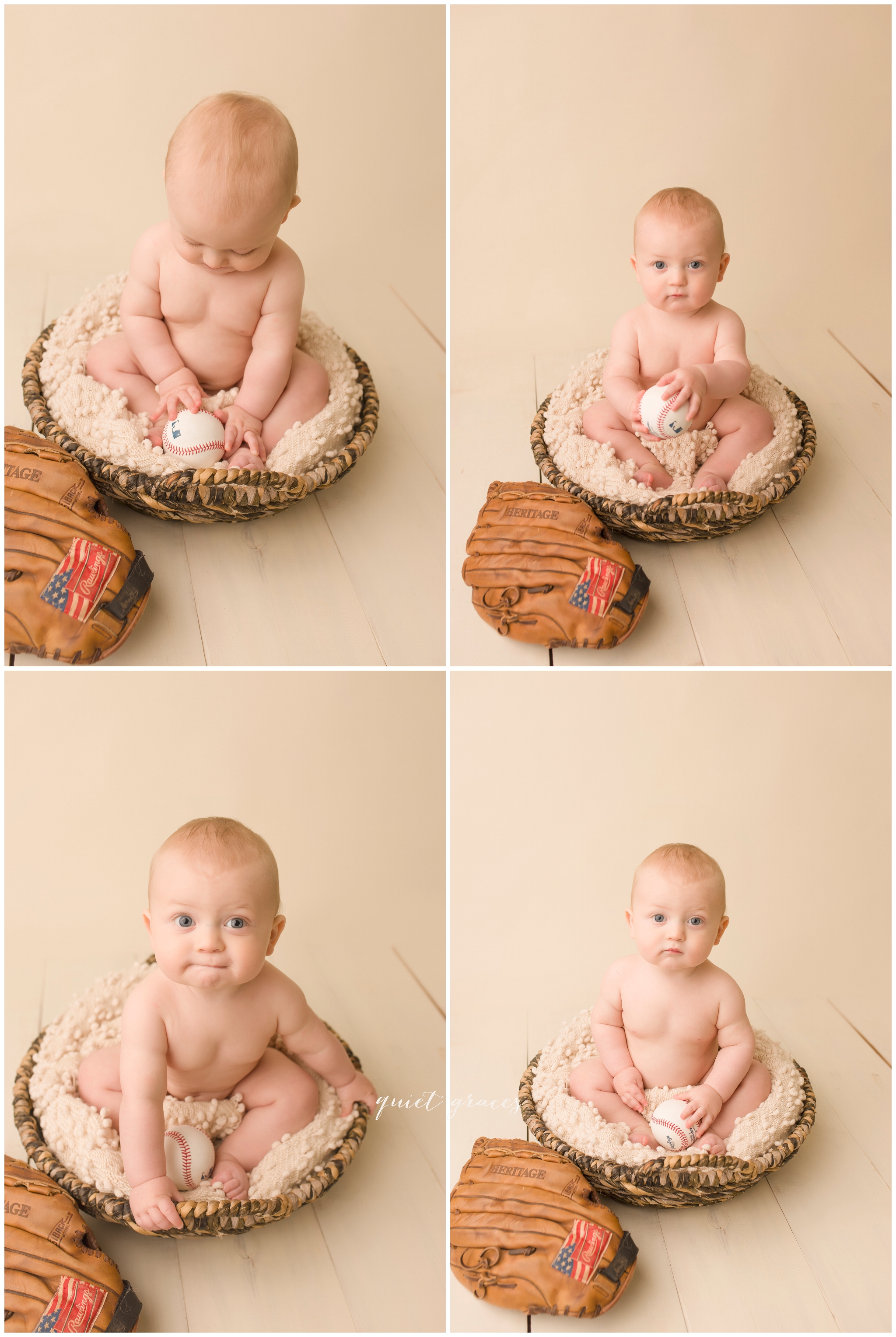 And I can't resist an image of sweet dimpled baby hands holding onto this special glove.  For me, the beauty is always in the tiniest of details.  Details are what stir our hearts to remember.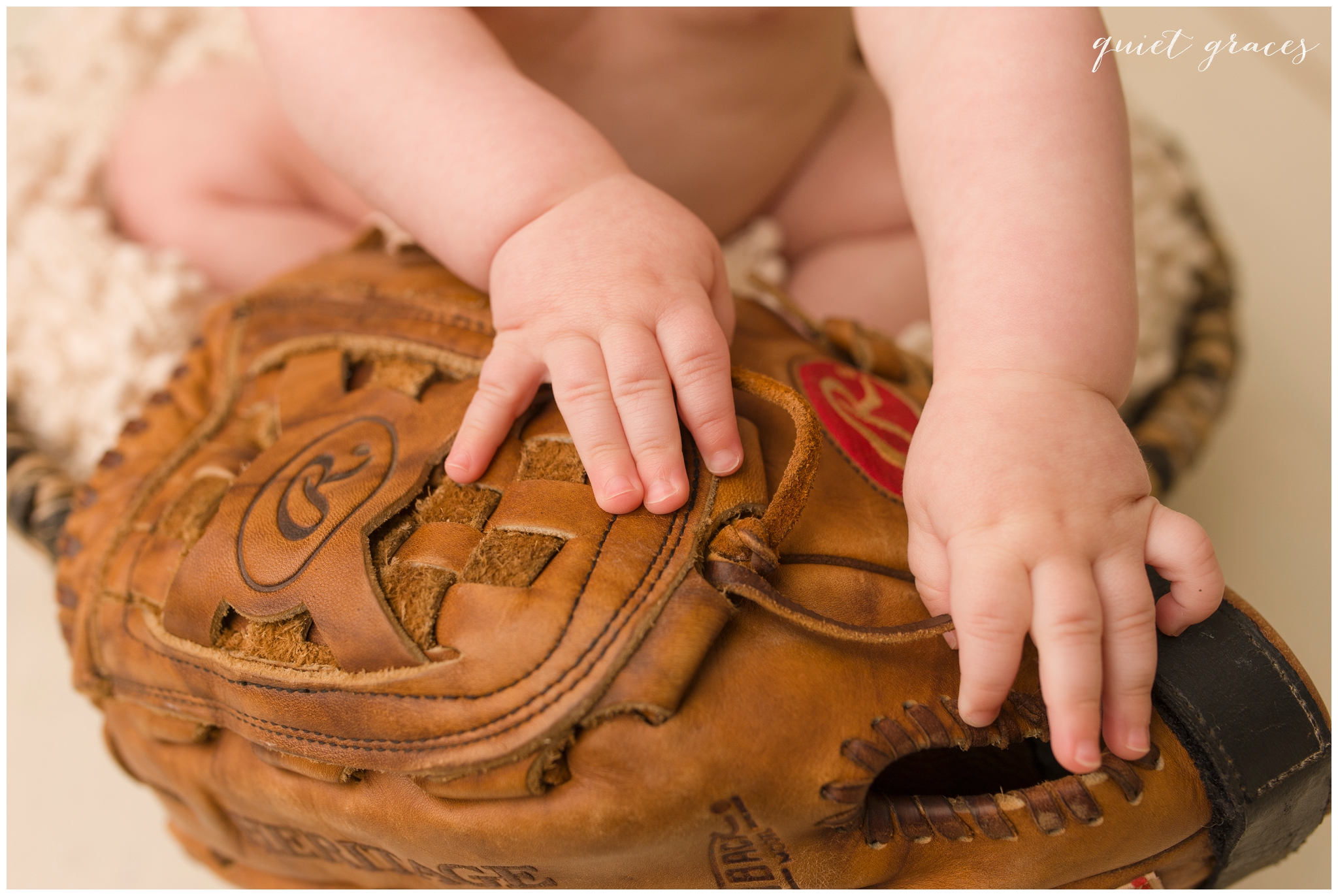 Courtney, thank you for trusting me with documenting Grady's growth.  I hope you will cherish these memories for as long as you live.  Also, your boy has the best personality ever!
Looking to capture your six month old (or older!) sitting baby?  I would love to be able to give you heirloom prints and digital files.  Never forget their pudgy fingers or the way you loved them from head to toe.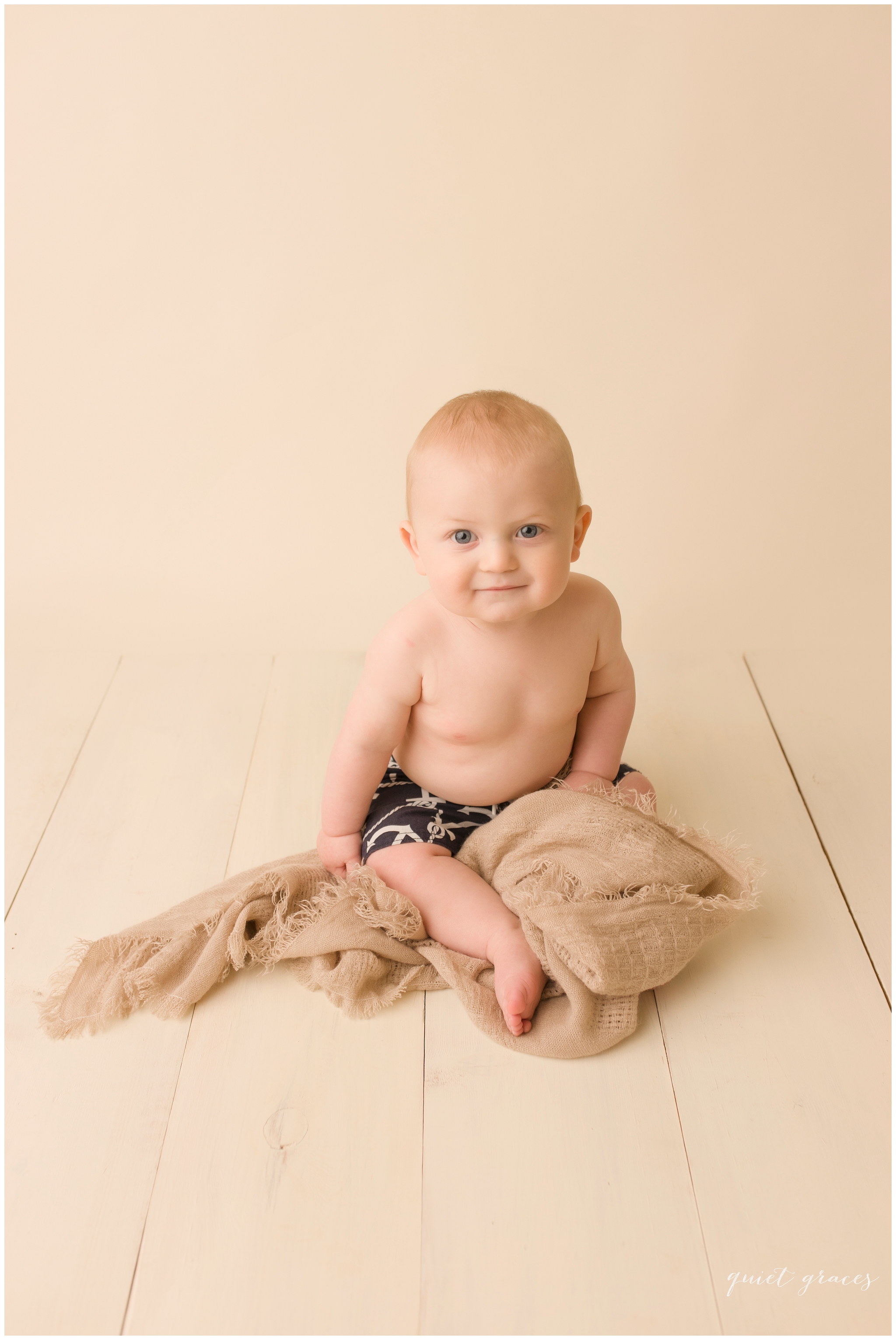 Click here to inquire about your session today.  Or click here to learn a little more about what it's like to work with Quiet Graces Photography.  We want to be an encouragement and memory maker for your family.