Timeless Six Month Photos Greenville SC
George came to me for his newborn portraits so I was delighted that he came back for Timeless Six Month Photos Greenville SC!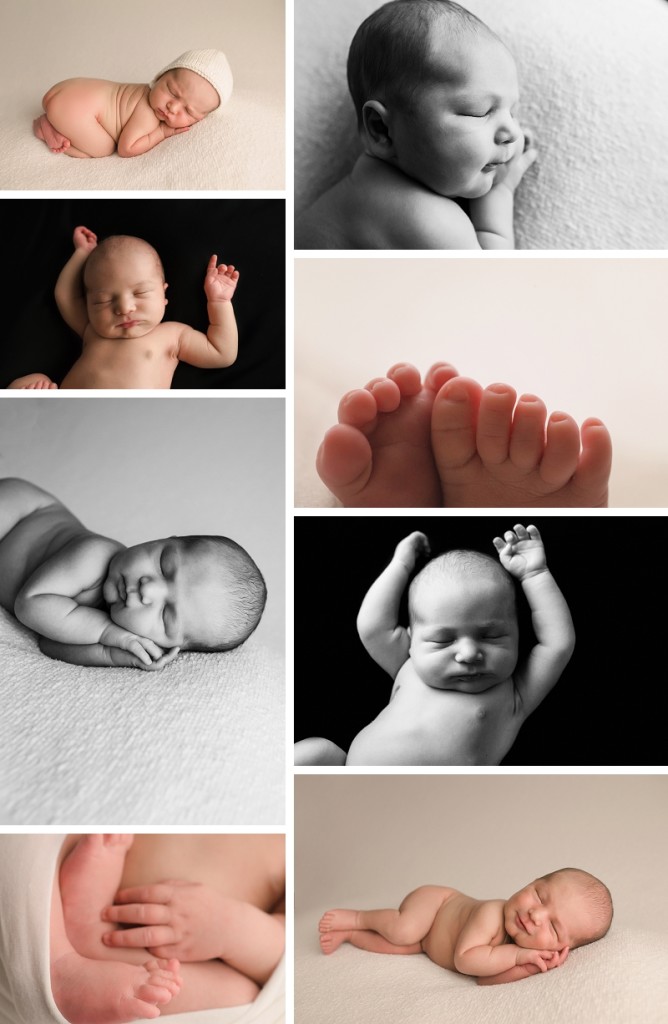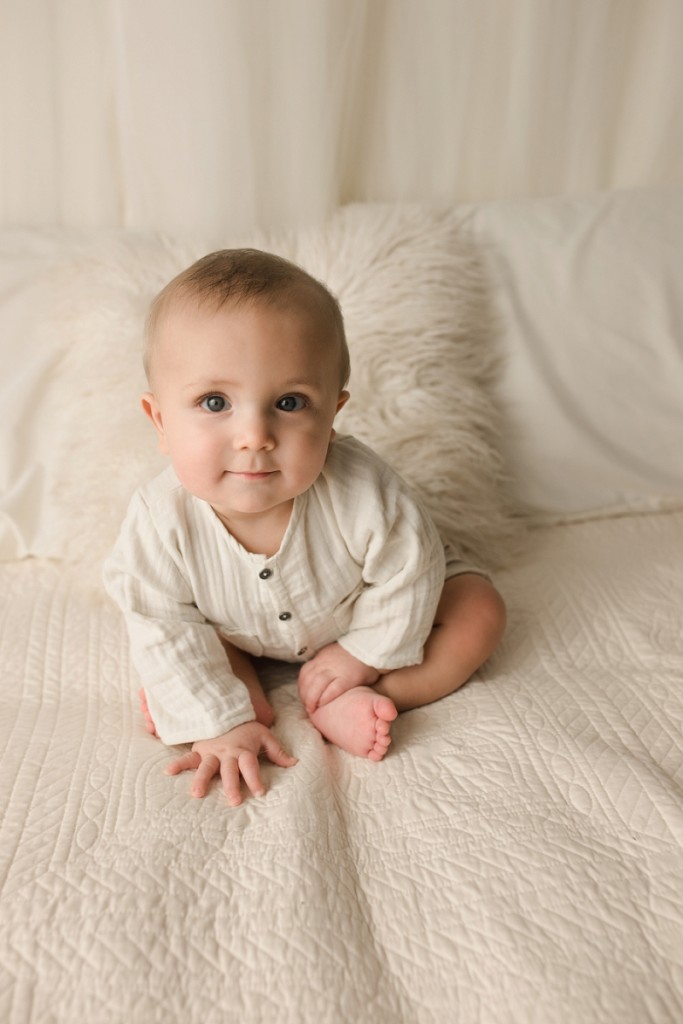 His mama's picked out the cutest outfits from my studio wardrobe and George did not disappoint with in the personality department!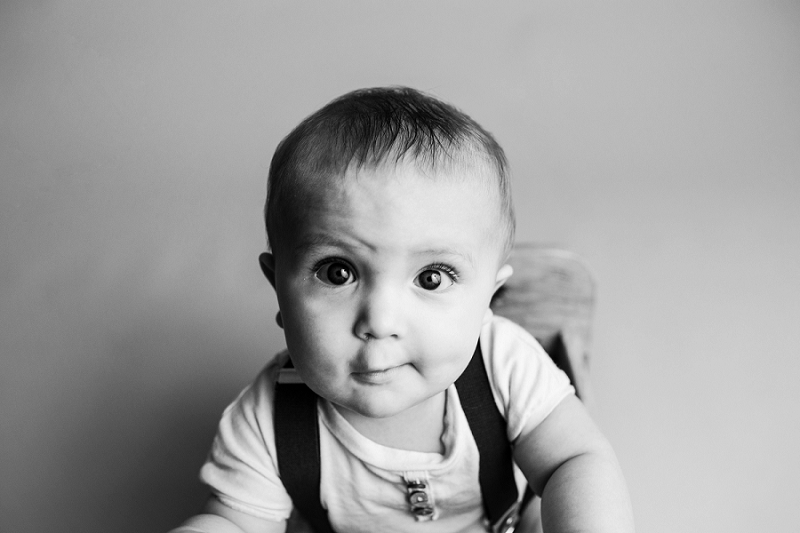 First, we got the classic confused look.
Then, we got a side eye or two.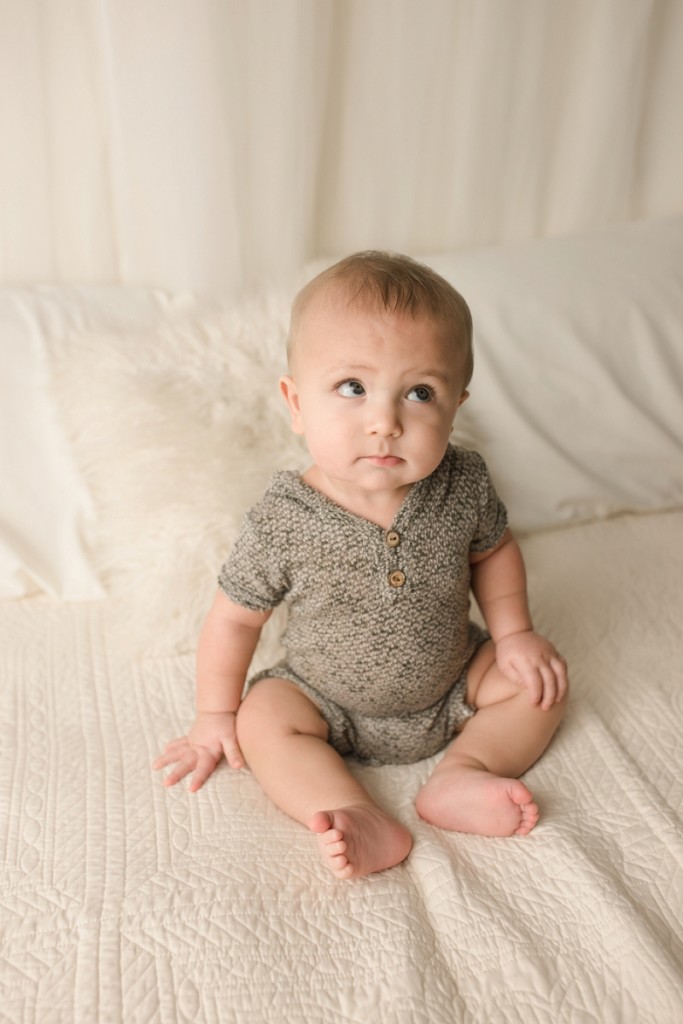 Finally, George finished with an epic eye roll.  I promise that it was directed at me.  "Enough with the clicky box thing, crazy lady!"  But George's mamas swear that the eye roll was for them.  "Would you please get me out of here and stop embarrassing me by singing those silly songs?"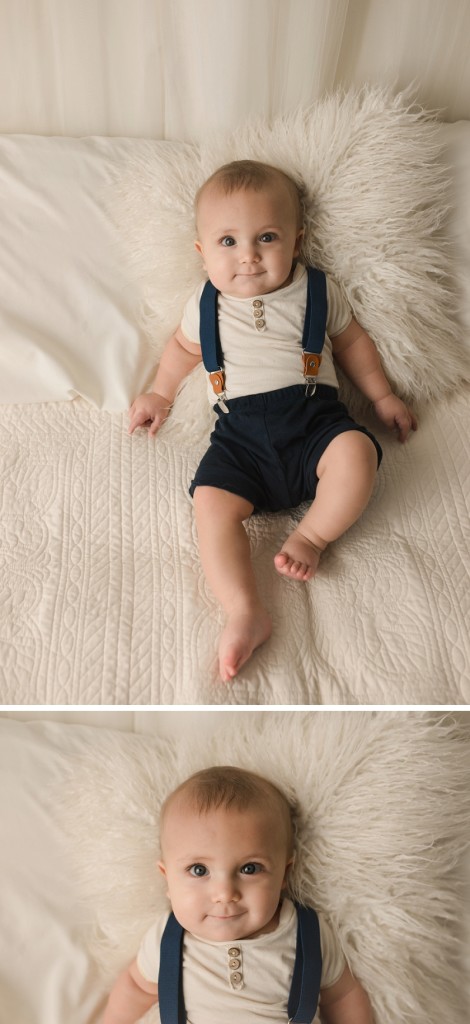 Either way, George really did enjoy being the focus of all three of our attention.  He probably needs to go into acting with all these incredible expressions.  Or at the least become the Gerber Baby!
I absolutely adore this 6-7 month age.  As George shows, this age has so much personality.  Your tiny baby is becoming a little person with opinions and thoughts.

They're also not yet in the separation anxiety or "stranger danger" stage so they are happy to be posed by me and to smile for me behind the camera.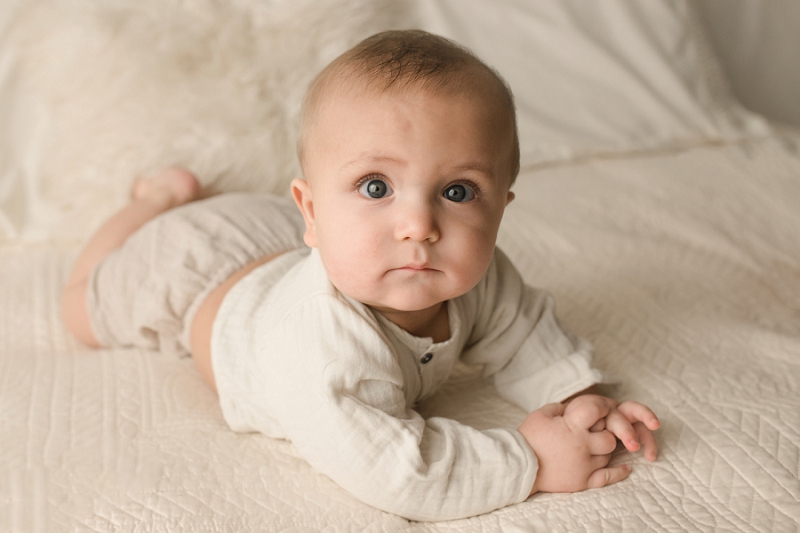 And finally, most 6-7 months old haven't yet mastered crawling away from the camera.  And if they have… well, I can put them in a prop and there's no danger of climbing out!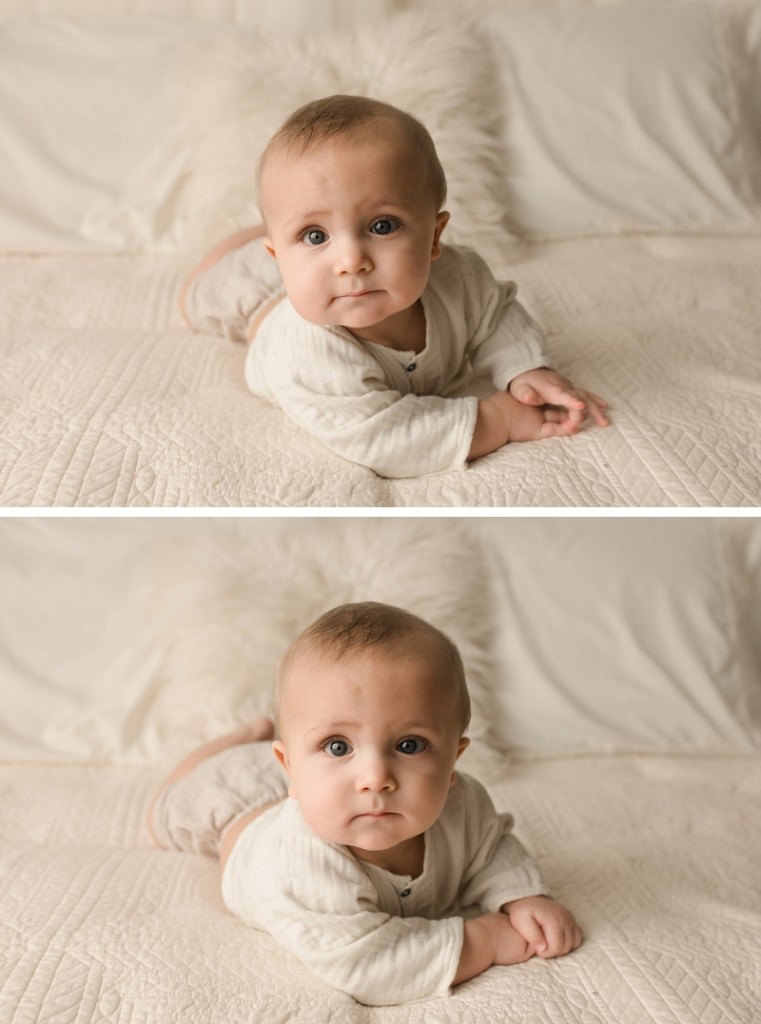 If you're interested in capturing your baby in the sweet roly poly stage of 6-7 months, I'd love to serve you!  Your custom session includes planning, a large studio wardrobe to borrow from, and the ability to pick the images that will go into your digital package.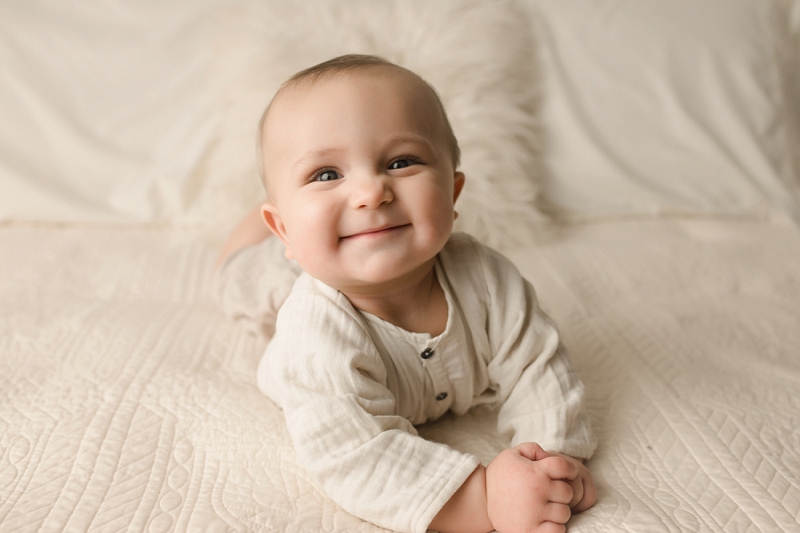 Contact me now to book your date for a Timeless Six Month Photos Greenville SC.  I can't wait to hear your story!