Timeless Studio Baby Photography Greenville SC
I was excited to see Marley again for six month Timeless Studio Baby Photography Greenville SC! If you'd like to see his newborn session, click here. Marley is a NICU graduate and his newborn photos turned out so cute. I can't believe how much he's grown up though!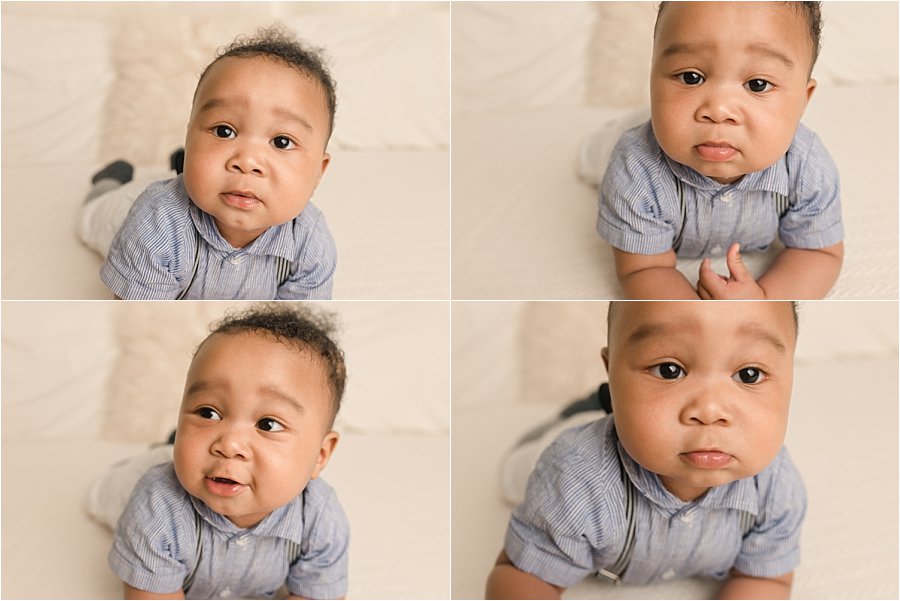 The best part about six month sessions is the variety of facial expressions.  Also, from a photographer stand point: they still stay in one place long enough to capture all of those sweeet faces! From pouty, to amazing Black boy joy, to pensive, Marley shared all of his personality! Plus this sweet outfit that his mama brought is sheer perfection.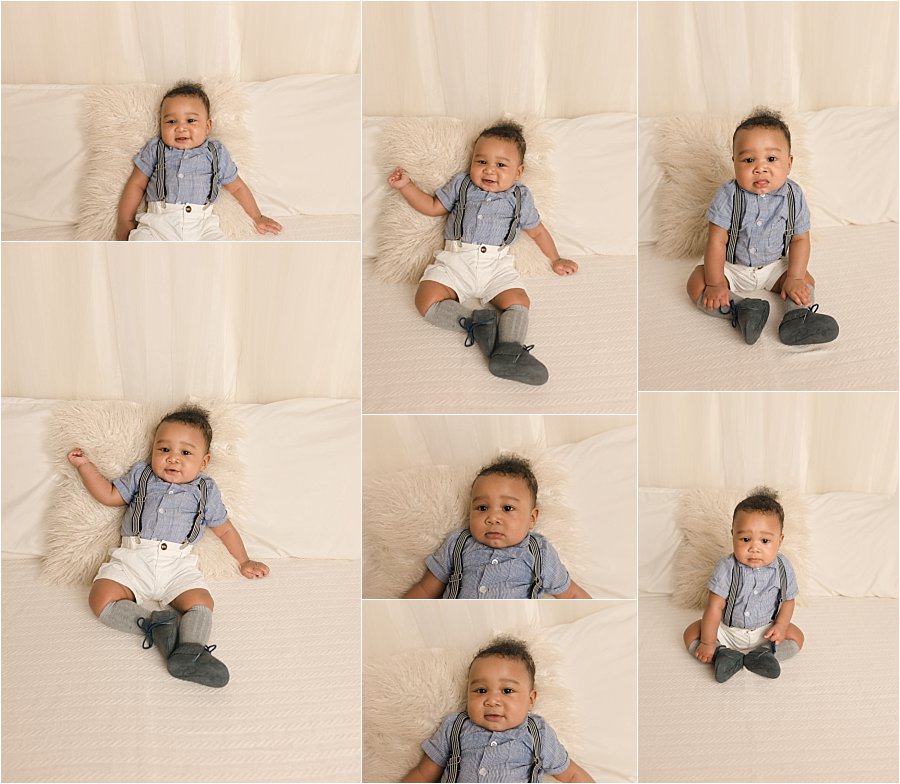 I loved this image set with Marley's Mama Ericka most of all. So often we mamas are ashamed of how motherhood has changed our bodies and reluctant to get into the picture.  But our babies just see the mama who loves them more than anything.  And honestly, the think we're the most beautiful creature that they've ever laid eyes on.  Our love for our sweet babies makes us more beautiful.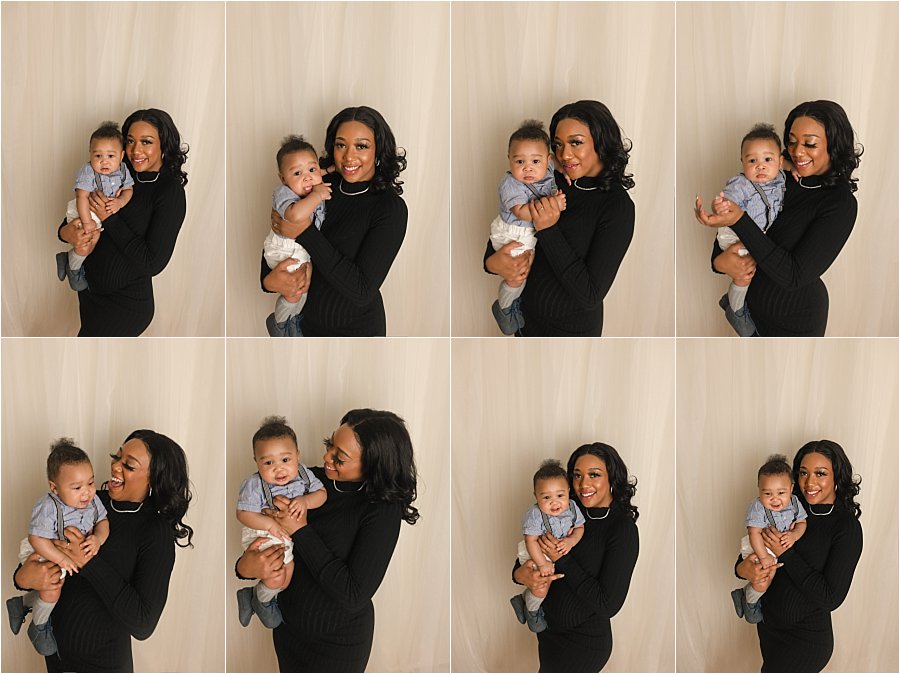 Shortly after this last image with Ericka, Marley had an epic spit up incident. These things happen! However, because I have a studio wardrobe for babies, we quickly cleaned up Marley and put him in a new outfit. You can see my studio wardrobe for babies by clicking here. I love providing this perk to clients, not only does it save you money if you choose to use the wardrobe exclusively, but it also helps in the case of accidents like this!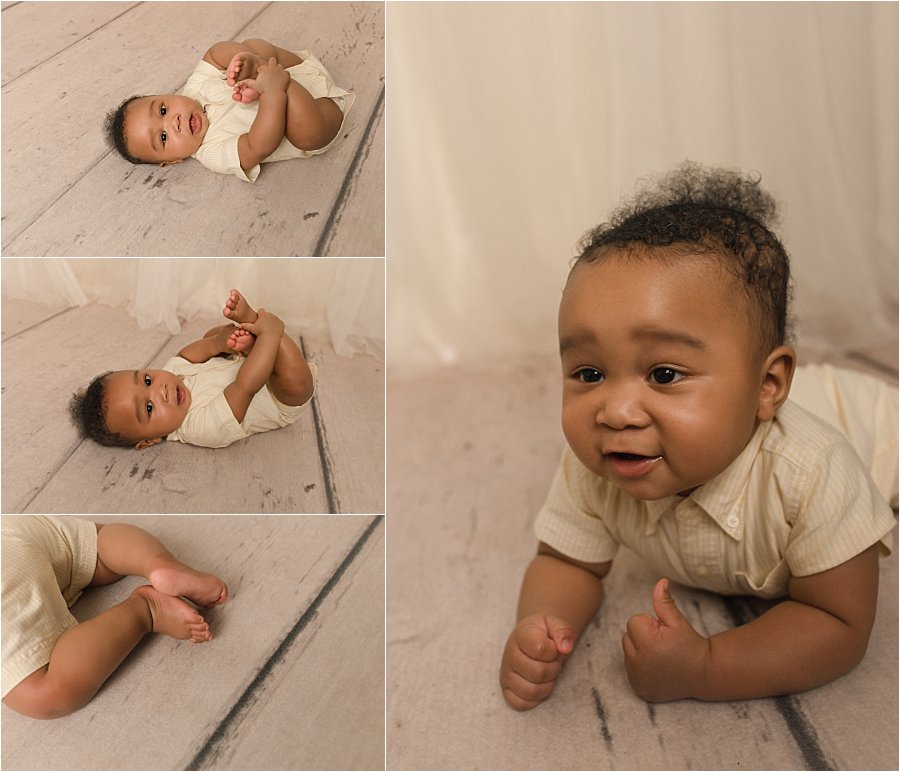 To make sure his tummy was settled we moved onto some floor images. I so enjoy seeing babies grabbing their feet and capturing all these sweet details! Little toes are pretty much the sweetest thing ever, am I right?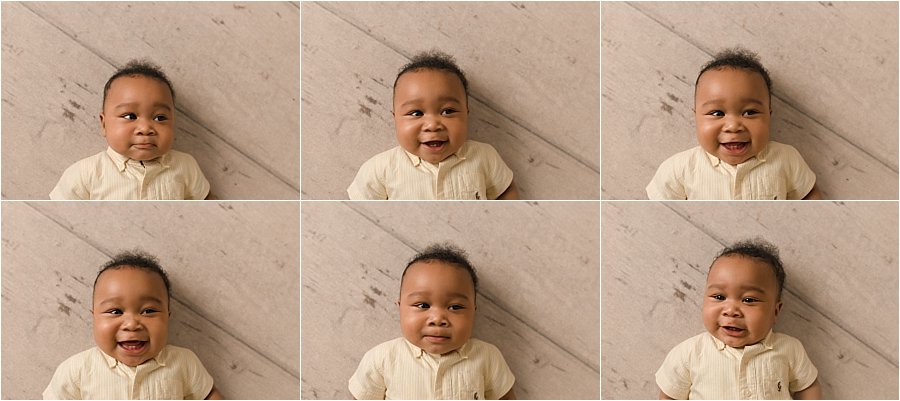 Six month olds are still mastering the skill of sitting up so at the end of the session, I offered Marley some respite from all the exercise by placing him in this little bed. I think these images captured the most of his personality!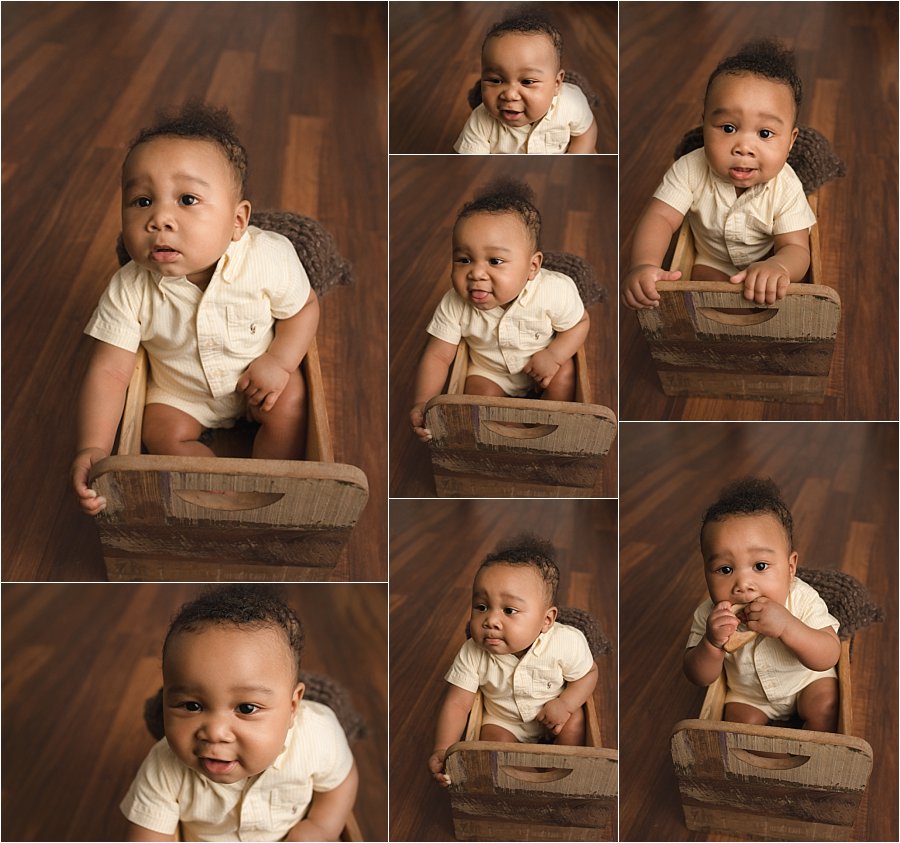 Looking to book Timeless Studio Baby Photography Greenville SC? I'd love to be considered!  Click here to learn more about working with me or click here to contact me right away!