Mini Family Studio Portraits Greenville SC
What started as a Down Syndrome Mini Session for Landon spontaneously morphed into Mini Family Studio Portraits Greenville SC.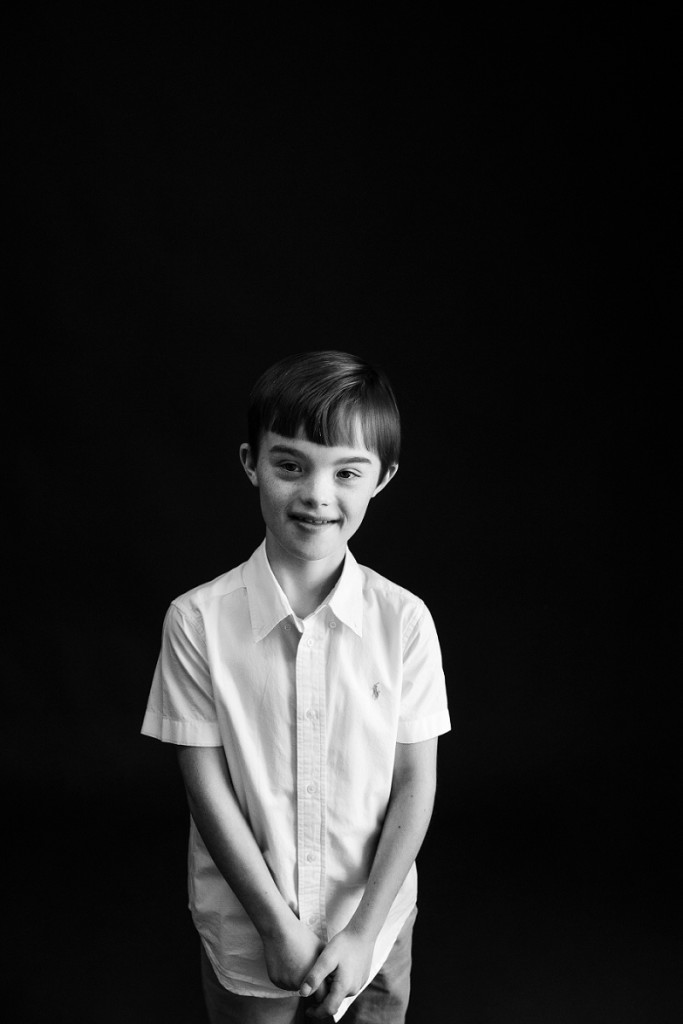 This young man Landon and his love for Woody and Buzz Lightyear immediately won me over as soon as he walked in.  Landon was poised, confident, and excited and hiding it behind a slightly reserved demeanor.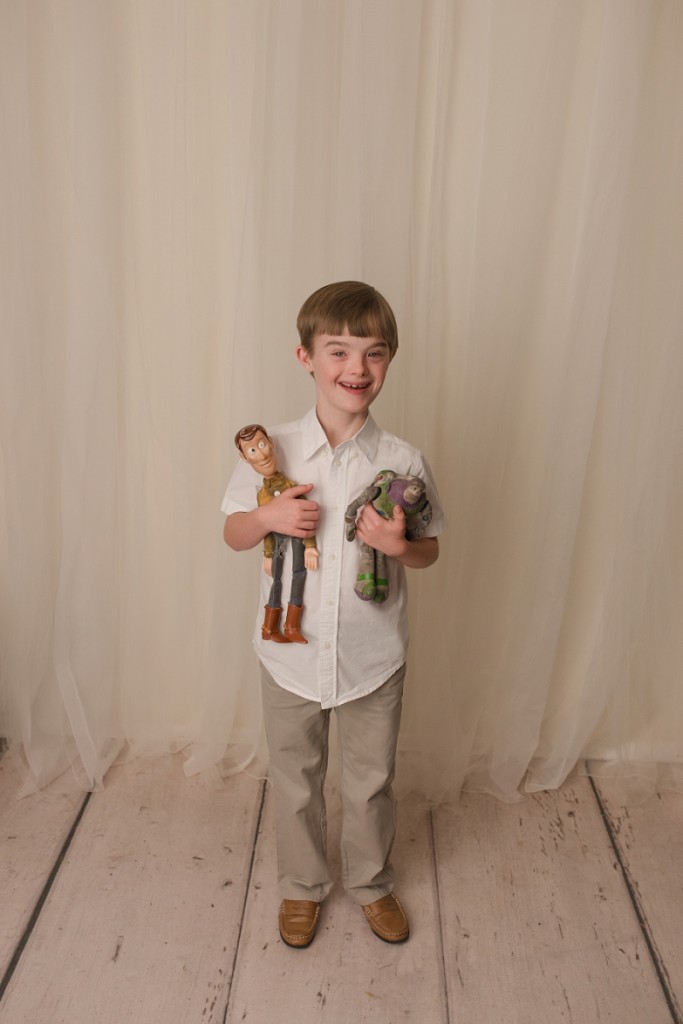 I immediately roped his younger sister Lydia Grace into images to help Landon feel more comfortable and I'm so glad I did!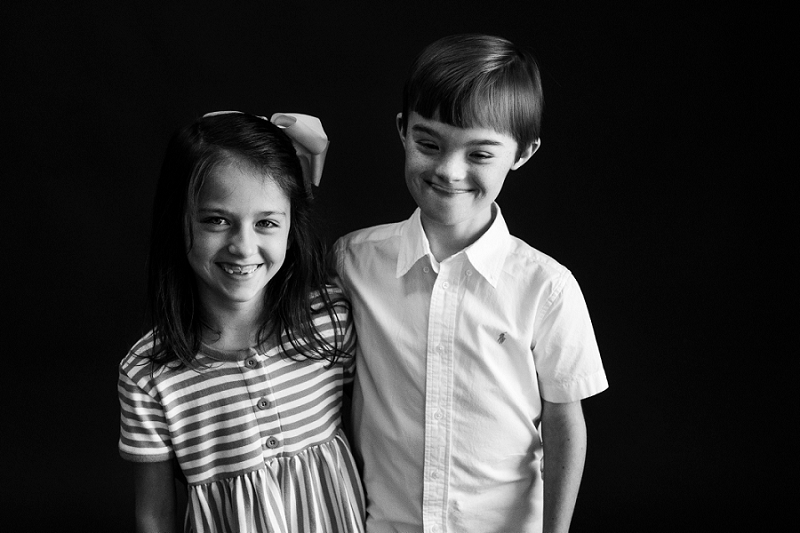 These two have a clearly priceless bond.  The giggles, the pillow fights, and the sheer joy enveloped the whole studio.
And then I glanced up and saw that, by some miracle of grace, mom and dad matched their kids that day.  So I invited the whole family to join them on the bed for an improptu portrait.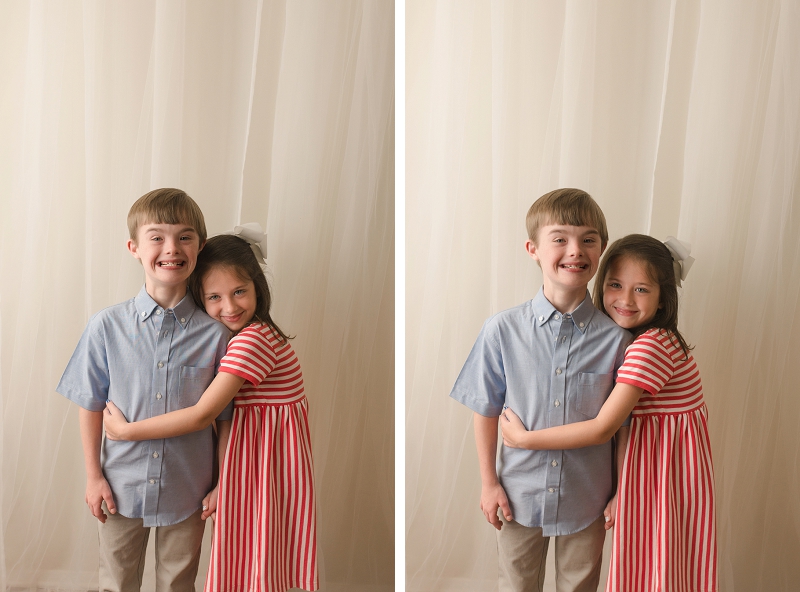 This doesn't happen often for minis with younger kids because we're so focused on getting the individual shots and that elusive sibling shot. But Lydia Grace was 7 and Landon was 12 and they were doing everything I asked.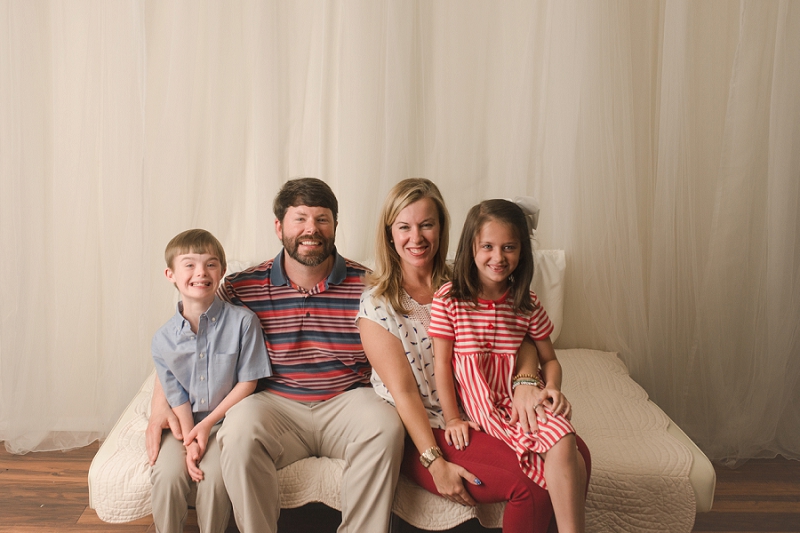 So I captured these giggles and these precious hands and the simple joy this family has for one another. It was sheer gift.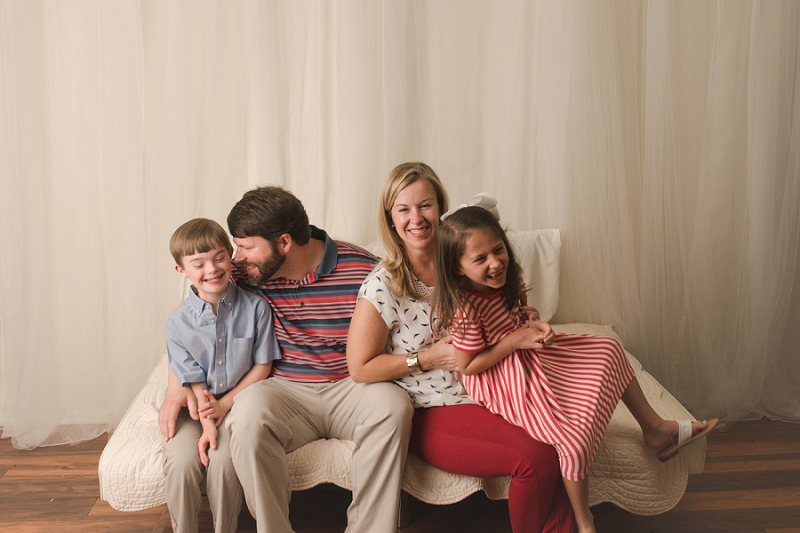 And it makes me want to offer families with older kids studio mini family sessions here in Greenville SC.
So if you have older kids and are interested, drop me a line by clicking right here.  We'll see what we can set up to meet your needs.

Childhood is fleeting and these memories are so precious.  Hang onto them just a little bit tighter and a little longer.