Classic Greenville SC Newborn Baby Photographer: Anna Beth
Last month I had the pleasure of being the classic Greenville SC newborn baby photographer for Anna Beth.
Anna Beth helped me and Colie Photos create videos that show what a newborn photographer does.  You can watch that  finished video below.
Interested in booking a newborn session?  Contact me today, I'd love to meet you for coffee and hear your baby's story.
Anna Beth was a little pixie of a newborn.
She smiled and smiled every time Nicole or I rocked her.  That's what I'm laughing at in the opening scene of my video: Anna B's silly noises and huge grins.
Anna Beth was sweet enough to smile for my camera as well.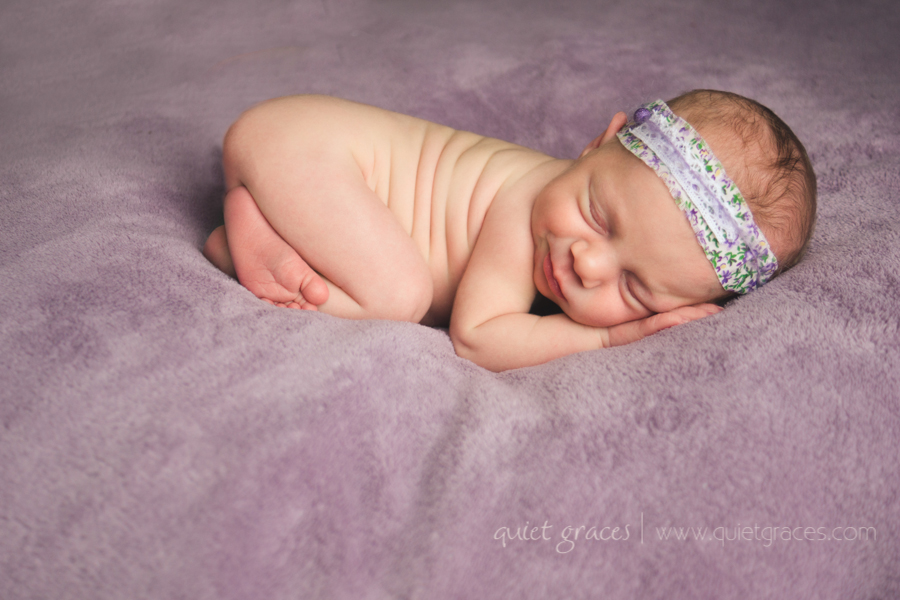 Though at just over 5 pounds she made me work to find those beautiful back wrinkles!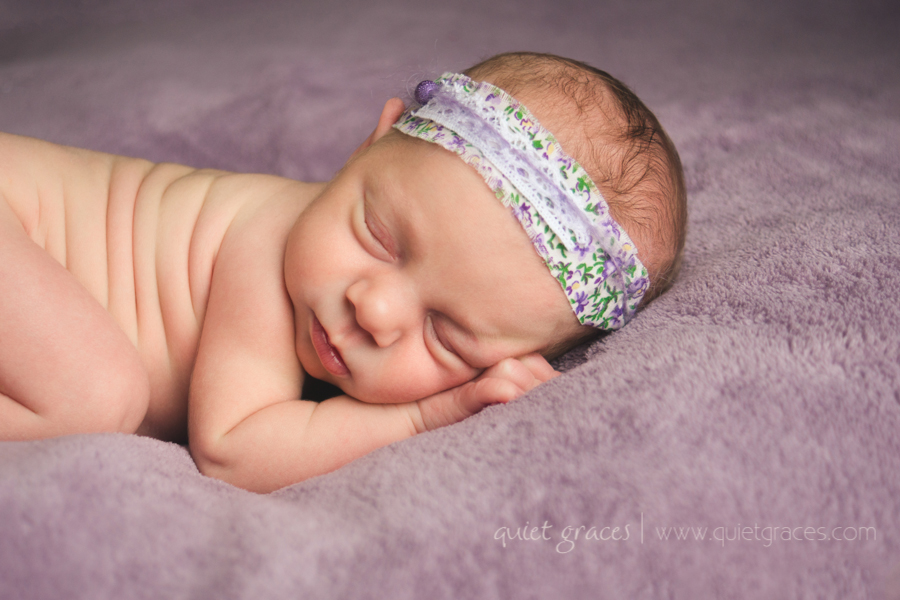 I loved her on this purple with this gorgeous tie back from the lovely Cricket + Bean.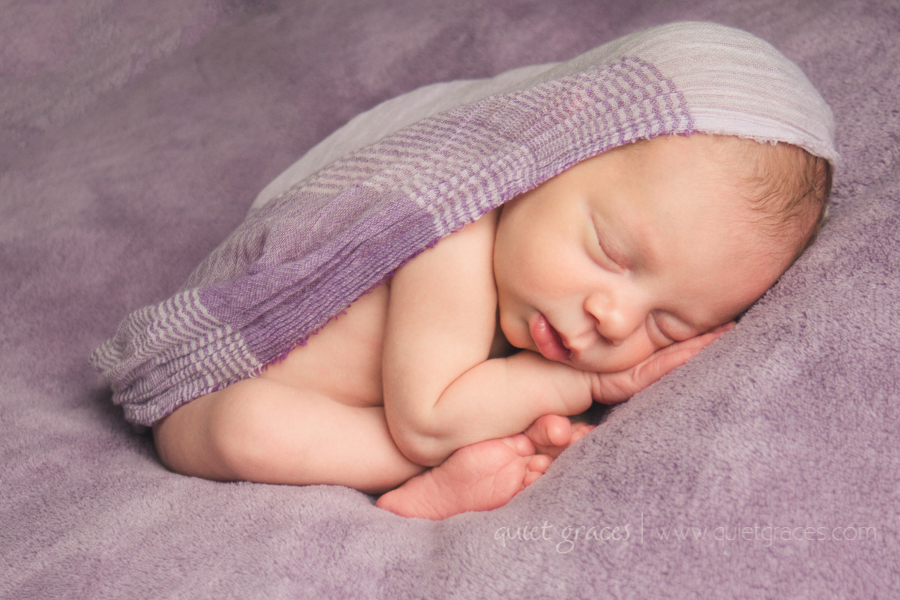 Our second model for the morning, Gideon, arrived just as I finished feeding Anna Beth a bottle.  Anna Beth was wide awake at that point, but Gideon was sound asleep.
I haven't had the pleasure of photographing twins since I took my newborn workshop last summer, so I asked if we could pose them as twins.
And so we did!  Ironically, these two share the same birthday!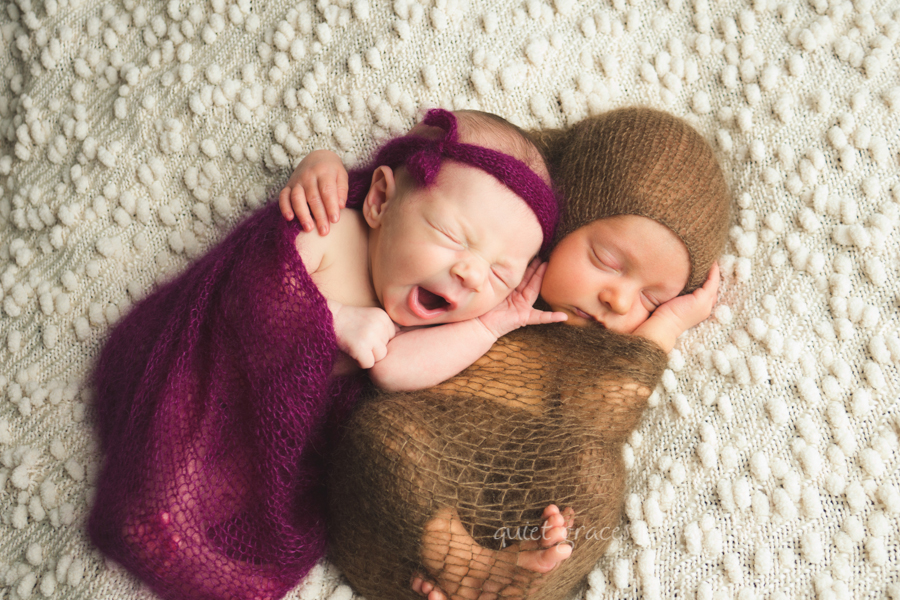 Here's Anna Beth all snuggled up to Gideon falling back to sleep.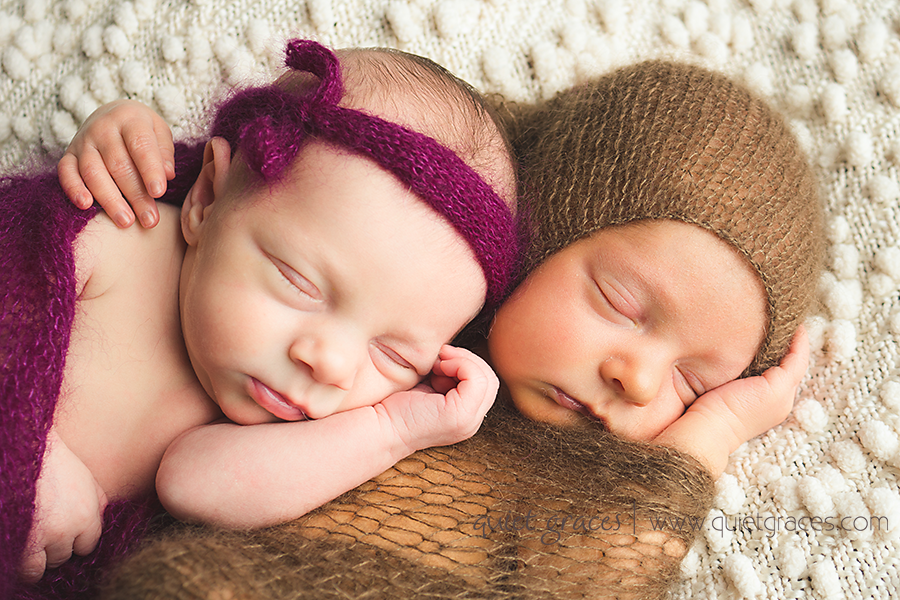 It's amazing how having a snuggle buddy just soothes a baby back to sleep.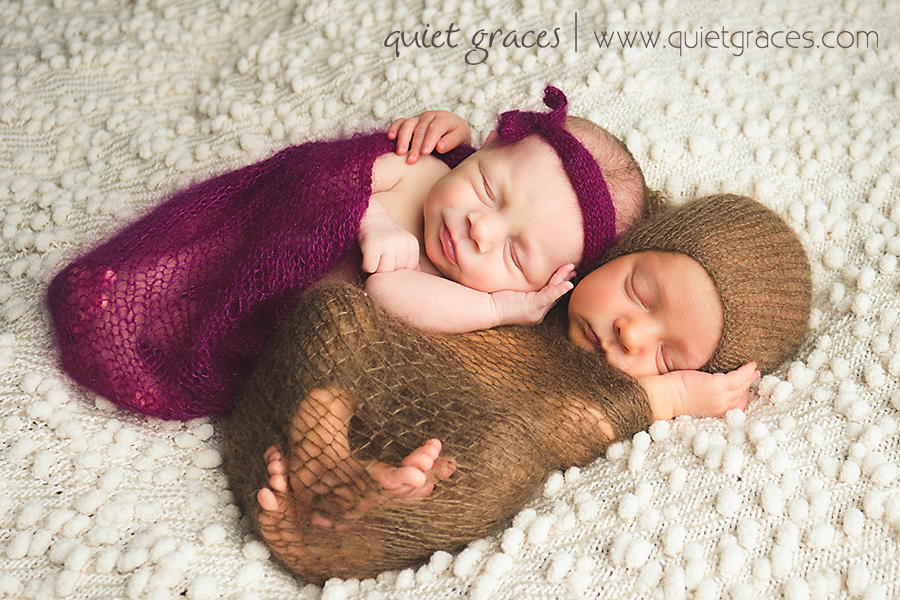 These two sweeties were by far the best sleepers Nicole and I had ever photographed.  We could not have asked for better babies to help us make this video.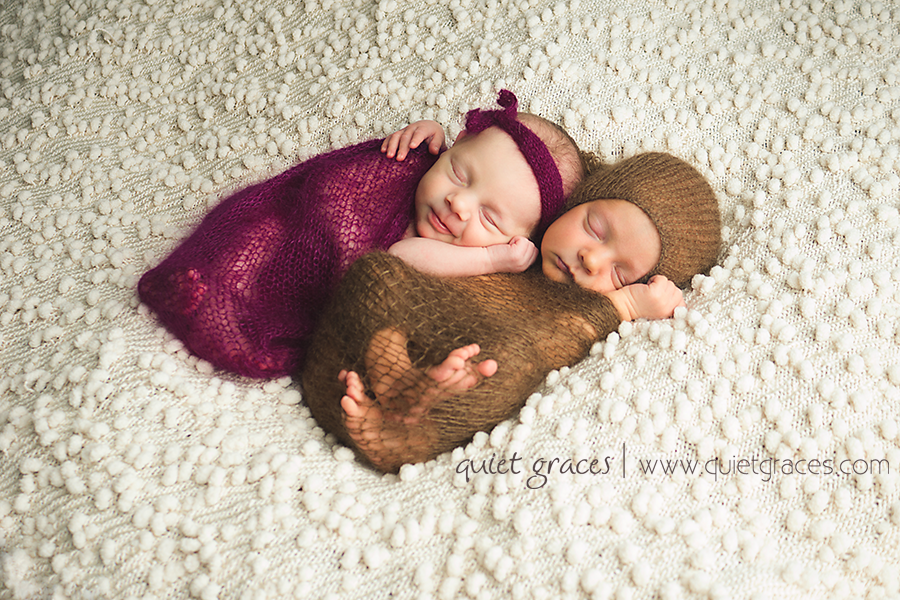 This little girl just keep smiling over and over.  I think she liked Gideon 😉
Beth, thank you so much for allowing Nicole and I the privilege of photographing Anna.  I hope you enjoy the photos and the videos of her for years to come.