Newborn Safety
Sometimes a dream baby is carried into my studio.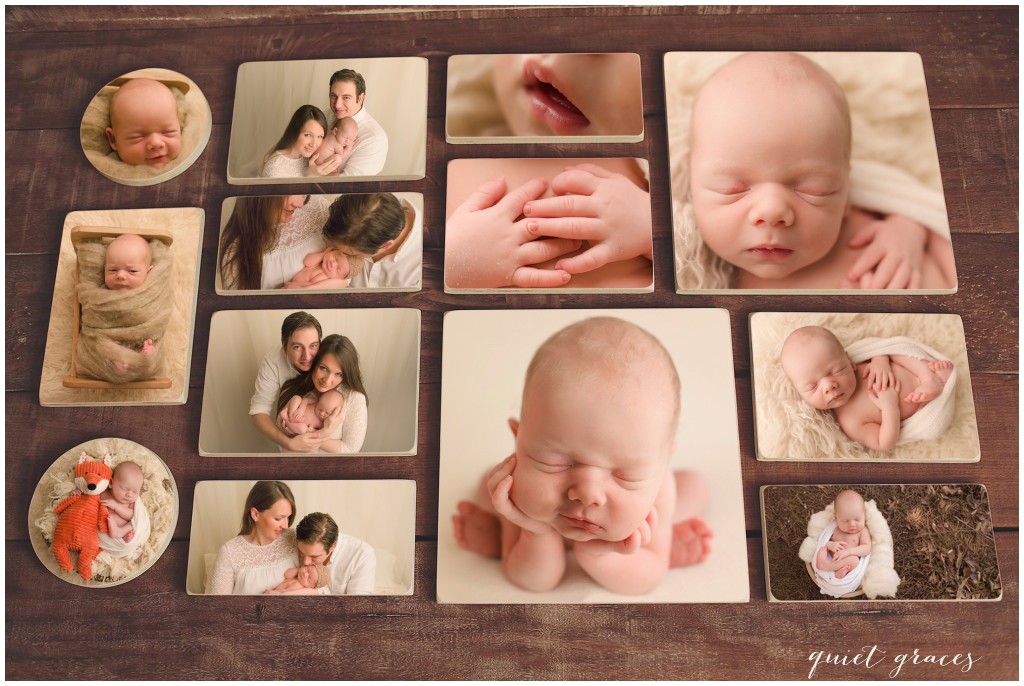 The greater newborn photographer world refers to these as unicorn babies.  When a unicorn baby comes to the studio, I rarely see their eyes. And if I do see their eyes, they are content while awake.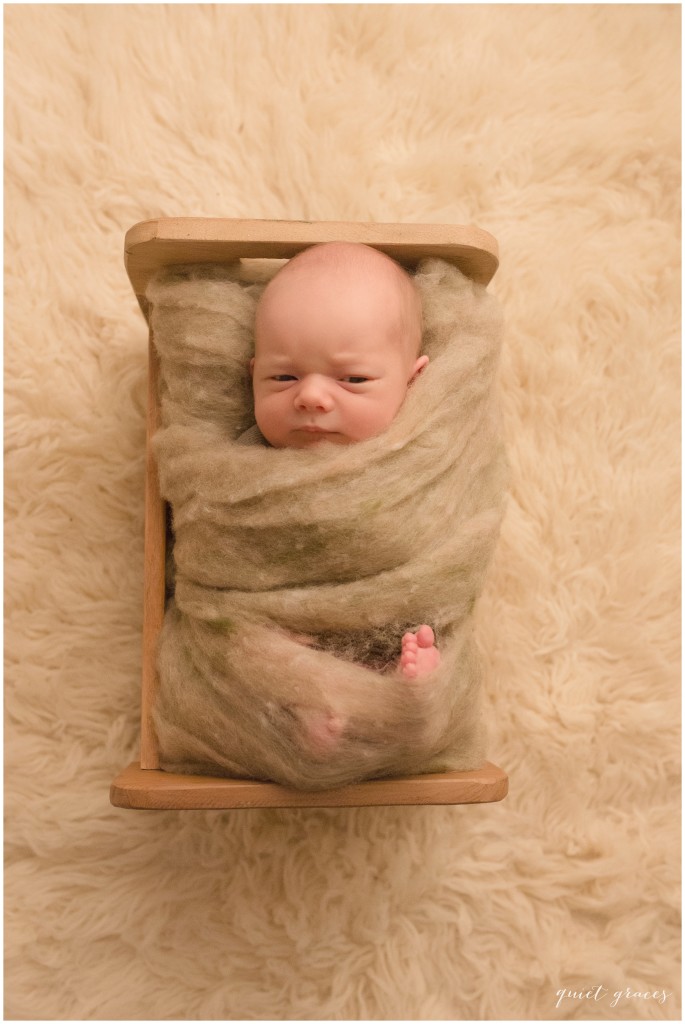 Gentry was a unicorn baby.  The mythical newborn creature that allows me to pose to my heart's content (and makes mama's gallery HUGE)!  I especially love Photoblocks Wall No. 13 and was so glad to fill it with lovely images of Gentry.

A unicorn baby always smiles at least once.

And most of the time, a unicorn baby smiles more than once.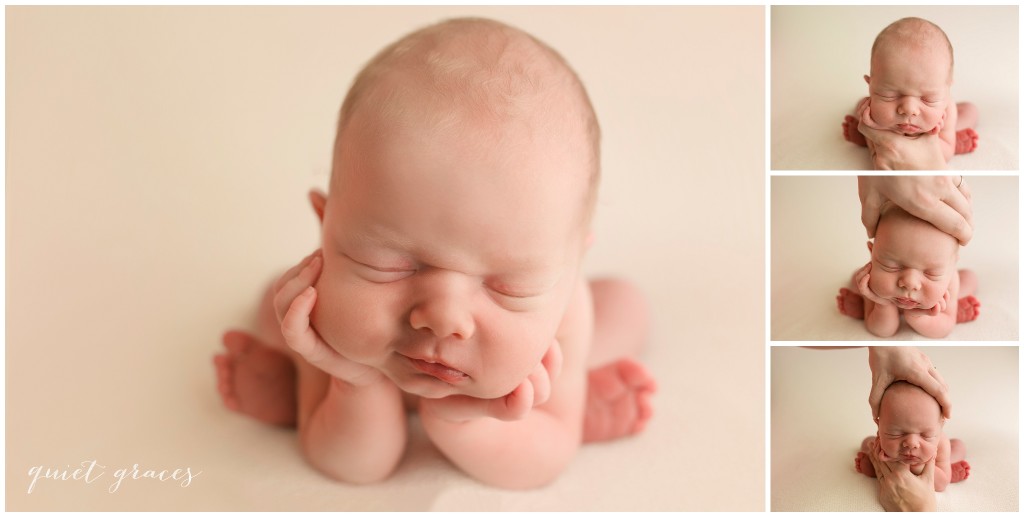 It's almost as if Gentry is amused at how the above pose (called Froggy) fooled you into thinking that he did it all on his own.  But he didn't: safety is so important to me!  A little work in Photoshop creates this magic pose.

Did I mention that sweet unicorn babies LOVE being in images with their mama and daddy? Gentry even smiled every time his daddy kissed him!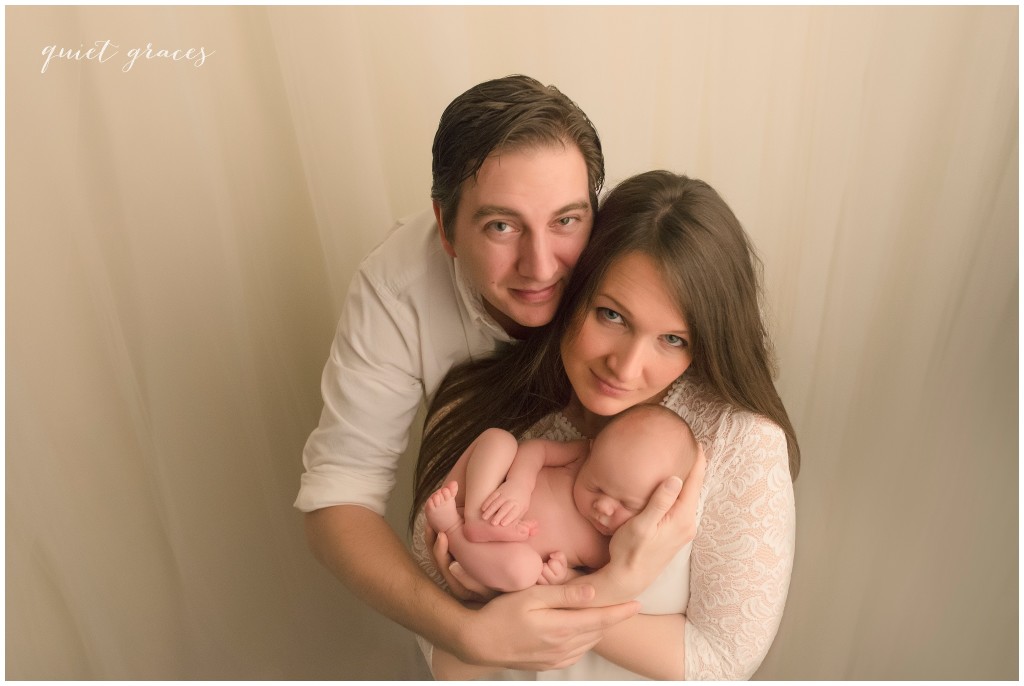 One of the ways to create unicorn baby behavior is to follow my prep package for making sure your little one is perfect for photos.  I recommend a purposeful awake period of about one hour before the session and a full tummy right before you leave to come to the studio (if you live closer) or right when you arrive if you live farther away.  Gentry's mama followed prep to the letter and was spoiled with this full gallery of lovelies.

Sweet Gentry,  thank you so much for spoiling me with all of these beautiful images.  I'm sure your mama loved them too!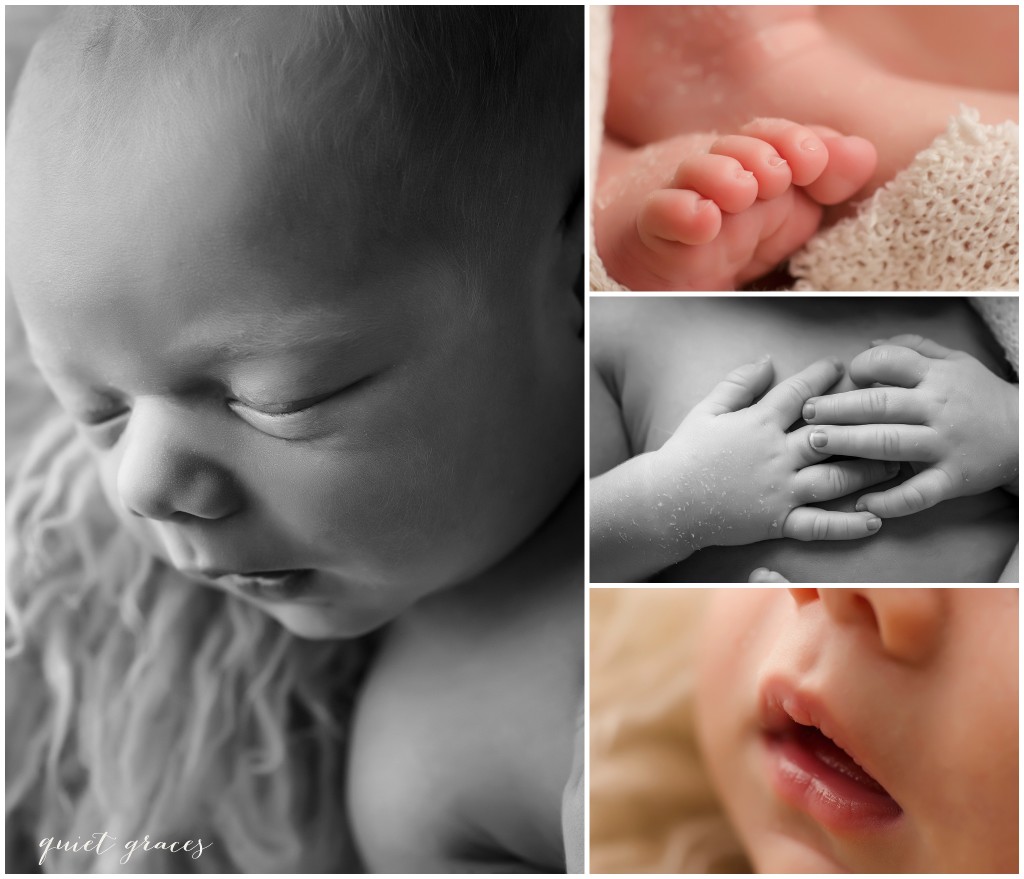 And one more Photoblock Wall because I can't resist!!!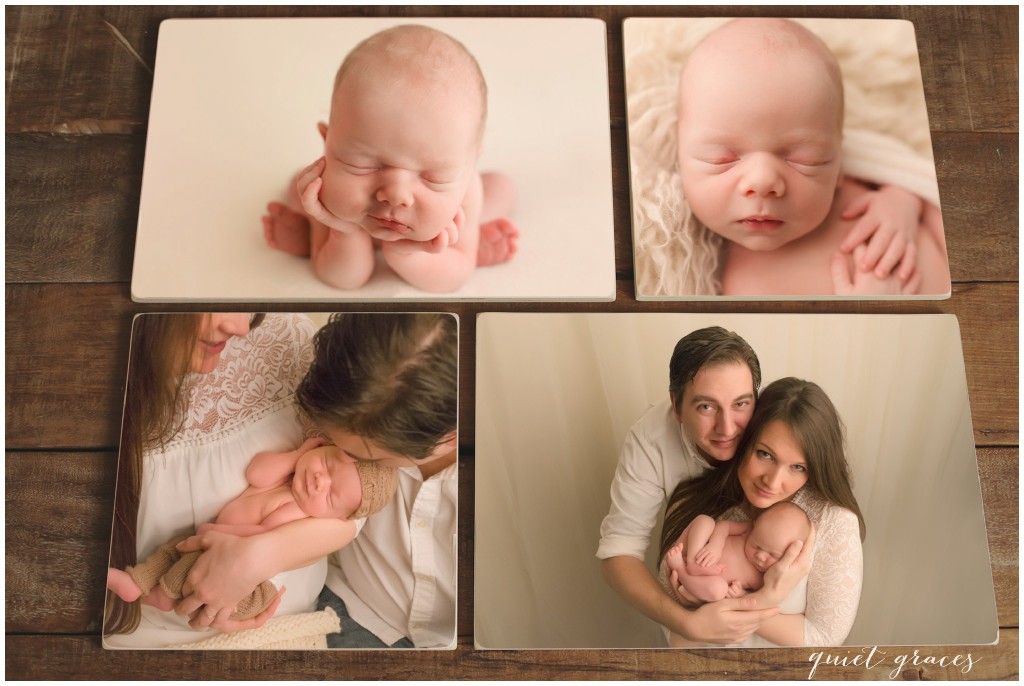 I love creating beautiful heirloom imagery of your babies and children. But what I love most about my job is meeting new or expecting mamas and being able to encourage them on their journey.
Early motherhood is hard and it often feels lonely. If I can come alongside one new mom and tell her what she is feeling is normal or point her toward a resource that helps, then I am truly living my calling.
So when Babies R Us in Greenville approached me about teaching classes for them this year, I was so excited about this opportunity!  I'll be teaching 3 complimentary classes rotating throughout the year and you can read about each topic.
8 Things to Do Before Baby Arrives: Practical Steps to Prepare for Early Motherhood
7 pm on March 9, June 1, and October 5, 2015
A round table discussion about 8 things that will help you transition into early motherhood with joy.  From where to get your car seat installation checked to making a plan for date night to making new mom friends, we will tackle some often neglected areas on preparing your home, heart, and lives to welcome your new baby.  To get a head start on this class, sign up for my email newsletter here to get my free ebook where I cover 5 of these topics!
How to Choose a Photographer to Capture Baby's First Year
7 pm on April 6, July 6, November 2, 2015
I'm the first to admit I'm not the photographer for every couple.  But how do you sort through the overwhelming number of photographers out there to choose just one?  How do you know that their business is safe, reliable, and ready to meet your needs.  I will teach you how to interview photographers in order to find the one who is the perfect fit for your family's wants and needs (even if that photographer isn't me).
Navigating Mompetition: Learning to Give Grace to other Moms (and yourself)
7 pm on May 4, September 7, December 7, 2015
When I became a new mom I was shocked to learn that mothering was becoming almost a competitive sport!  I watched mothers around her choose teams and sit back to smugly judge those who mothered differently  In this round table discussion, Melissa will introduce you to some of the competitive issues of motherhood that may surprise you and then help you learn to give yourself and others room to parent differently. Let's be a generation of moms who recognize that each mom is just doing what works for her and her children.

Interested in taking one of these free classes? Call the Greenville Babies R Us at (864) 213-2022 to register.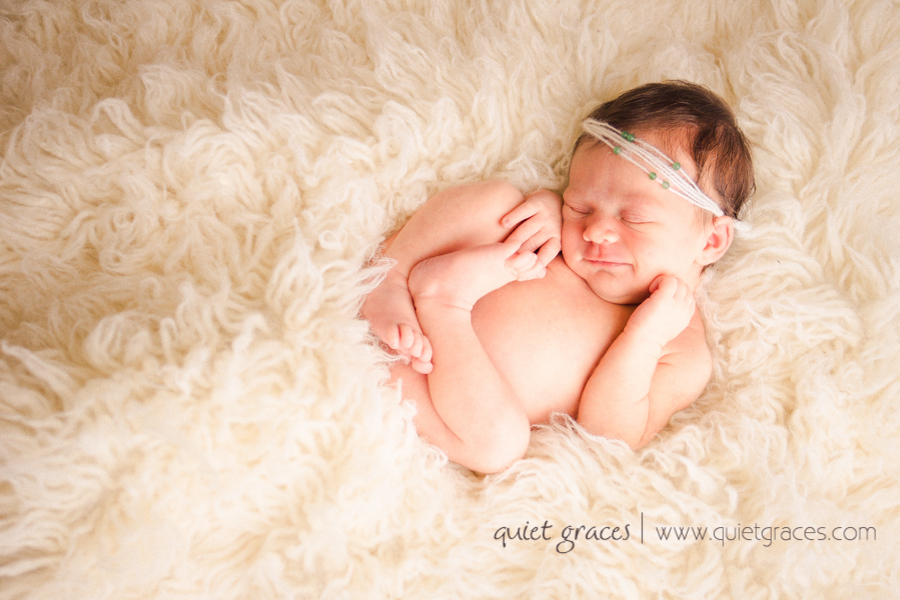 After photographing the emotional journey of Allyson giving birth to her sweet Abigail, we decided to do very simple newborn girl photos.  We planned a creamy neutral color palette to keep the highlight on the innocence of the first few days of life.  We were hoping for a sibling image, some sweet detail images, and one of Allyson with all three of her kiddos.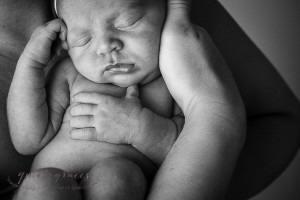 But on the evening before the session, the older two children came down with fevers. So instead of the crazy and full on energy of a session with siblings, we had a quiet relaxing morning with just mama and baby. A session with no siblings is just as relaxing as this video of Abigail settling down to sleep makes it seem.


I've said it before: if I could only photograph two things it would be mamas with their newborns and newborns outside.  I was able to do both with Abigail.
Allyson is the talent behind The Journey by Ally so it's always a special honor to be asked to photograph a photographer's baby. And when Allyson said the following words after her session, I remembered again why I love to give new mama's the gift of seeing her love for her baby.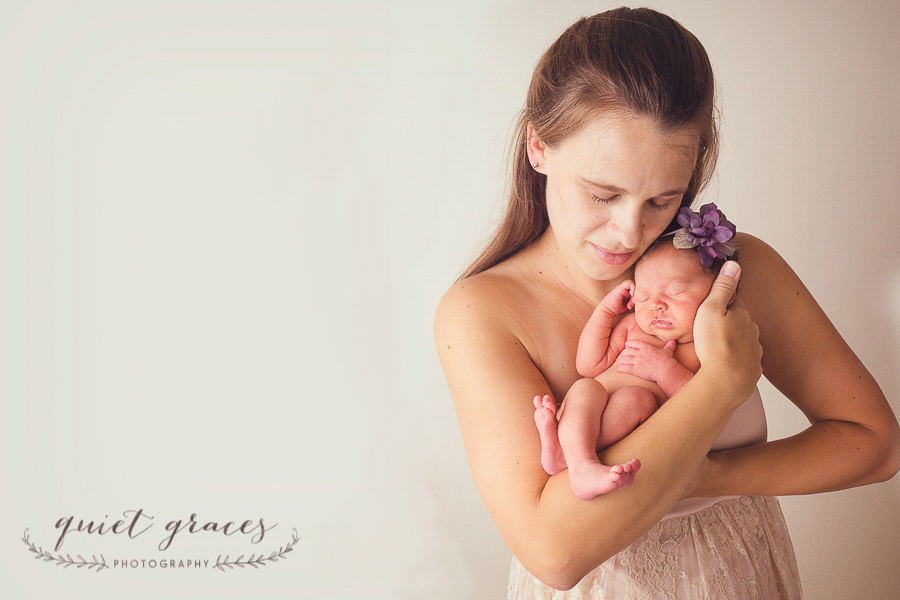 Thank you again for this image. It reminds me how sweet & tiny she was. All that sleep deprivation blurs the mind! It's one of the only images post-partum of myself that I actually like. You are amazing!
Since Abigail was born in August we were also able to sneak outside of the studio for a quick image. For safety sake, I only photograph newborns outside when it is at least 75 degrees and preferably above 80 unless baby is well wrapped and wearing a hat (and for that situation I pose them inside before carrying them out and taking a quick image).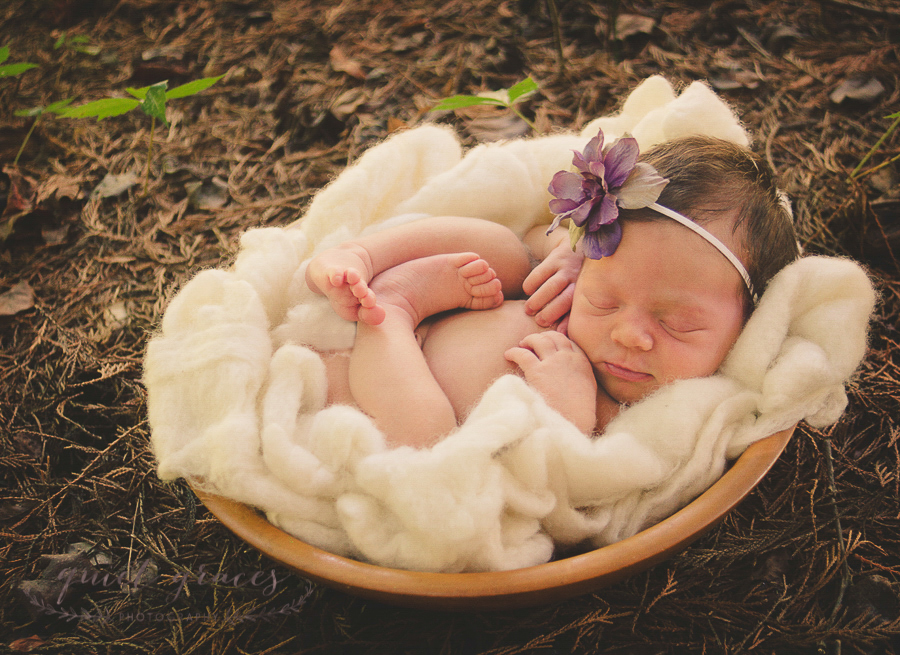 This turned out to be one of my very favorite images I took in 2014.
You can see it hanging here in the gallery wall in my studio in my signature barnwood frame with a torn edge print.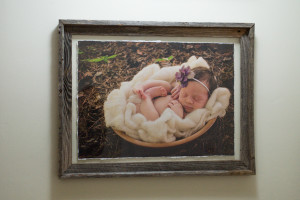 Would you like to capture simple images of your sweet baby in your arms or outside? Contact me today to tell me your story and get your due date on my limited calendar.
Shelbie contacted me a little panicked. Little Finley William had surprised everyone with an arrival a few weeks earlier than anticipated. So many other photographers had told her they wouldn't photograph a baby over 7 days old or that they were totally booked.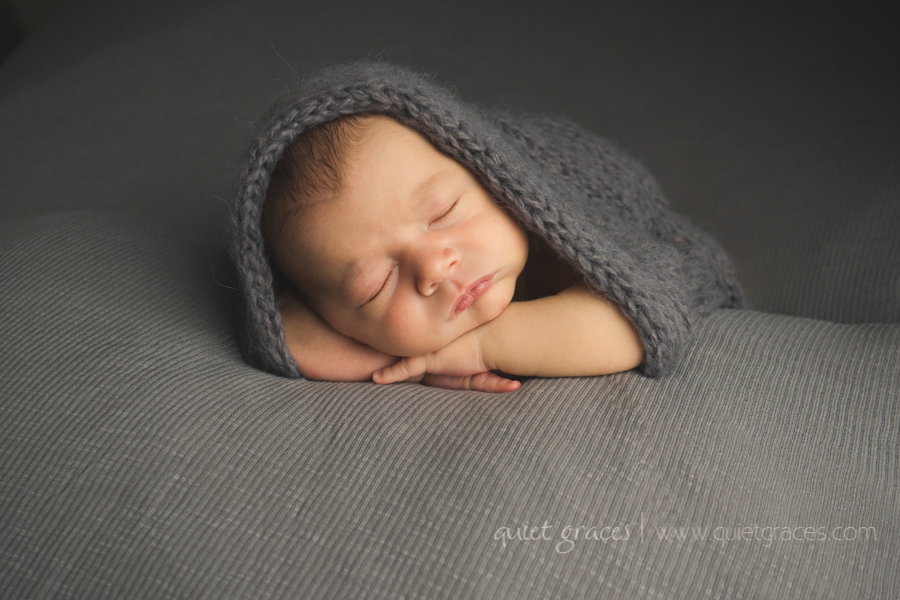 While it's true that a newborn is the sleepiest and curliest from 0-14 days, I actually prefer to photograph in the 7-12 day range.  At that point, mom's milk has come in: a full baby is a sleepy baby.  I have, however, photographed full term babies in this curly newborn style up to 20 days old and preemies up to about 42 weeks gestation (one of whom was almost 4 months old!).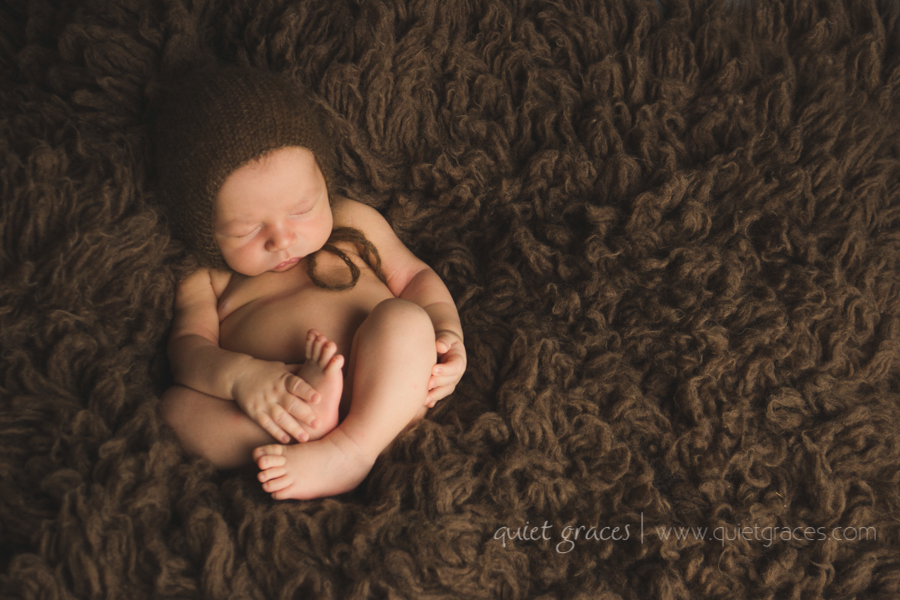 And even if I'm not sure if a baby will sleep through the traditional posing of a newborn session, I will always be able to create some beautiful images.  Your baby is beautiful regardless of their age.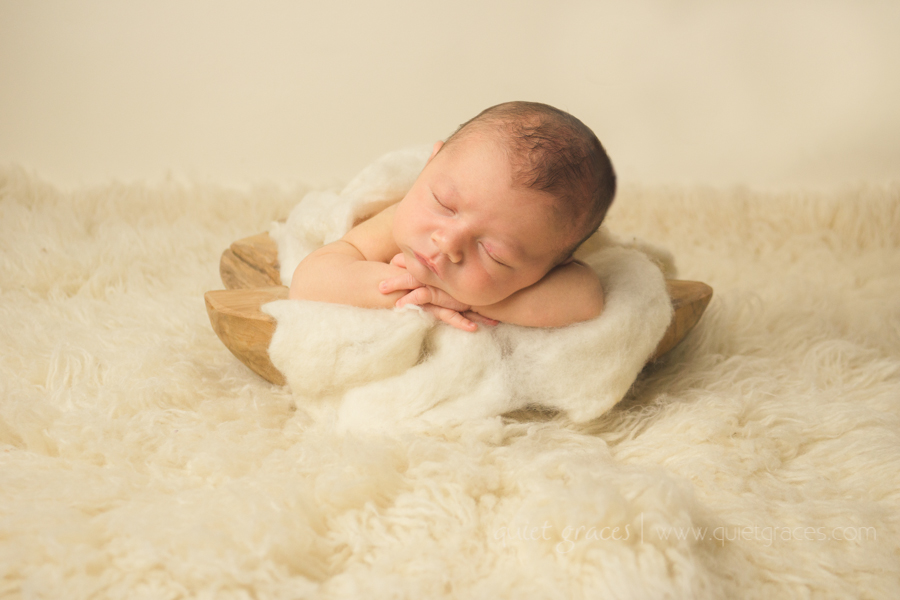 Finley arrived with excited and adorable older brother Cade.  Cade was extremely ticklish and had a ready smile.  I loved this 6 year age gap

Cade actually gave Finley his middle name: William. I can't wait to see what other tricks he teaches this little guy.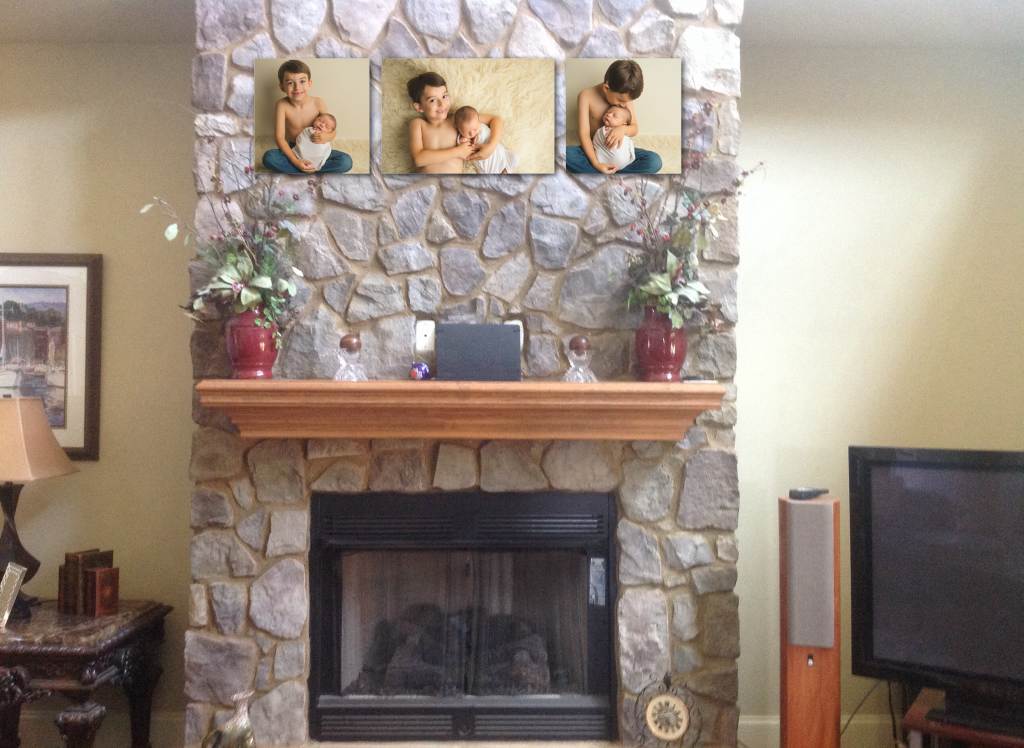 Mama Shelbie bought this series as two 16×16 and one 16×20 canvases for her mantle along with announcements, mini books, and digital files.  We made this preview in my iPad app to preview what it would look like on her mantle.  I love being able to show you exactly what your fine art would look like in your space!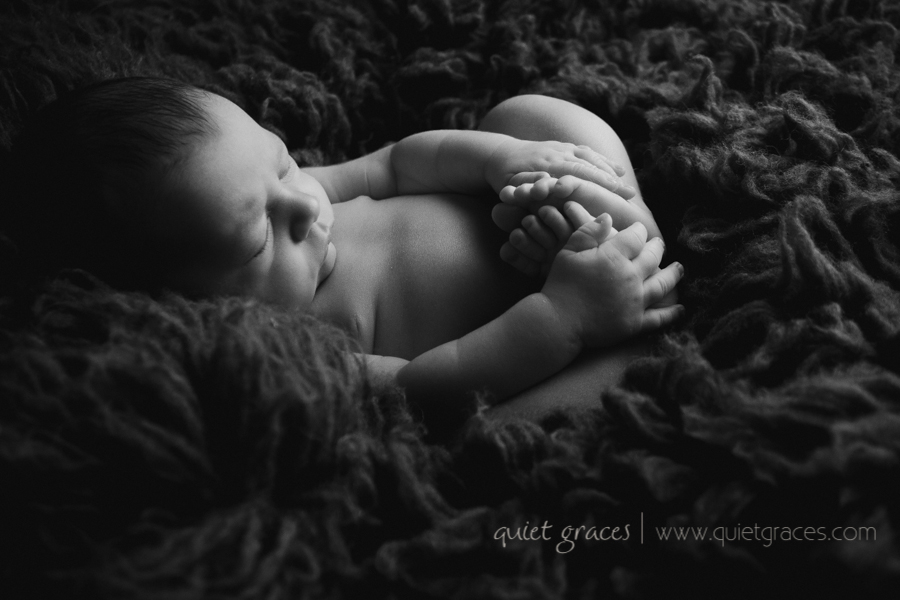 Finely's mama followed all of my instructions on preparing Finely for sleep so I had quite a bit of time in the beginning of the session to pose to my heart's content.  And then the power went out.  Which is no good when you're a studio light photographer.  Luckily it came back up again in about 10 minutes.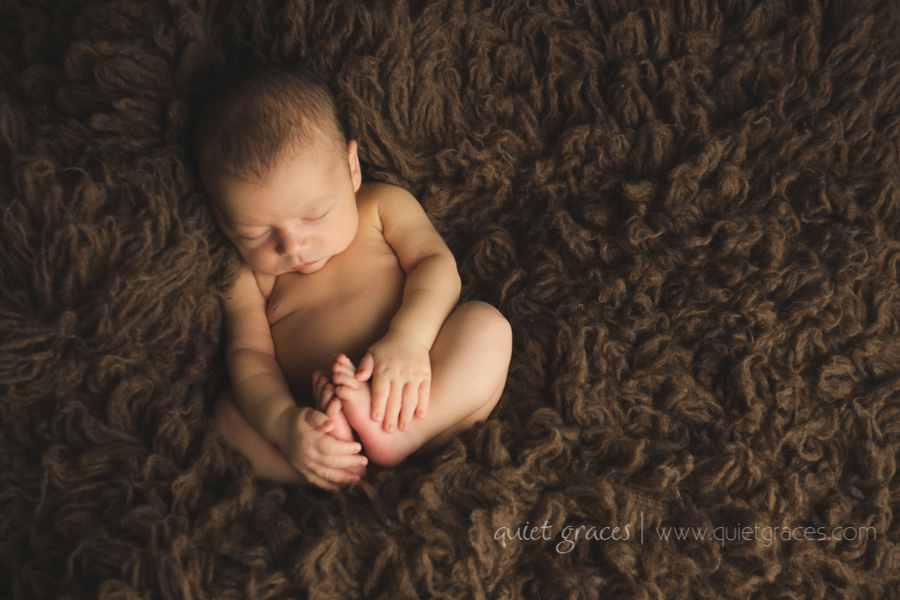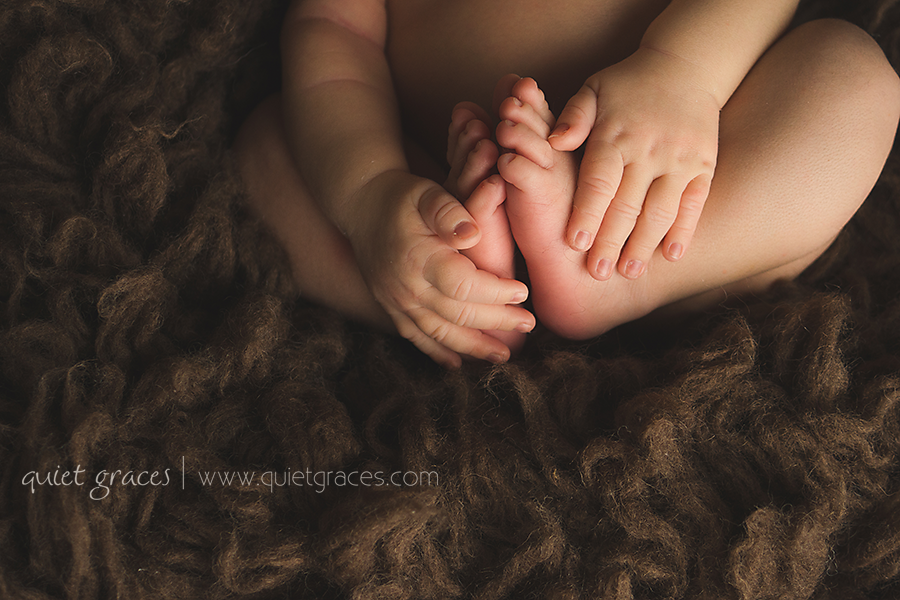 Little Finely had a good little snack and we rocked and burped and then took my favorite series of this little guy on the cable knit blanket.
Shelbie, thank you so much for sharing your boys with me.  I can't wait to see you in the studio again!
Are you interested in a pure simple session for the sweet little baby you are expecting? I would love to get to know you and answer all your questions over yummy Due South Coffee.
Today I want to lift the veil for you a little.  Here's a big secret:
Most Posed Images of Newborns that Look Impossible Are Impossible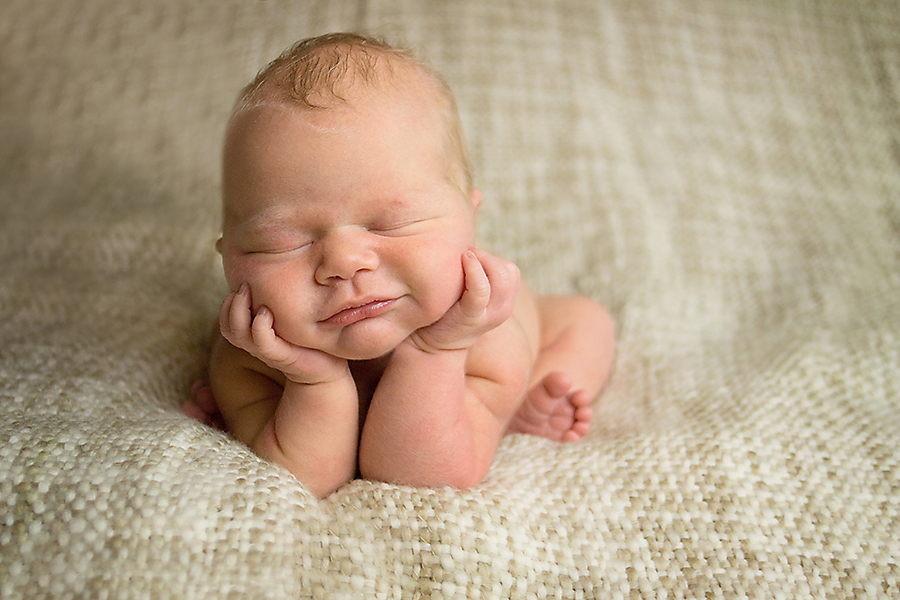 Those Images are Photoshop trickery of the eye.
Quiet Graces Photography, as a safe Greenville SC Newborn Baby Photographer, I care more about your little one than the any image I want to create.
If you're uncomfortable with pose or if your baby expresses discomfort in a pose,  I will never push for that pose.  Your baby is worth more than "getting the shot".
I have been in the photography industry long enough to have seen some scary things.
There are crazy YouTube videos about how to get the pose above (called the "Frog Pose") without the the parent's hands on the baby.  The baby "balances" there for an awful moment and my heart sinks to the floor watching.  A baby's head is 1/3 of it's birth weight.  There are no muscles on a newborn strong enough to hold a head up: not in the arms or the neck.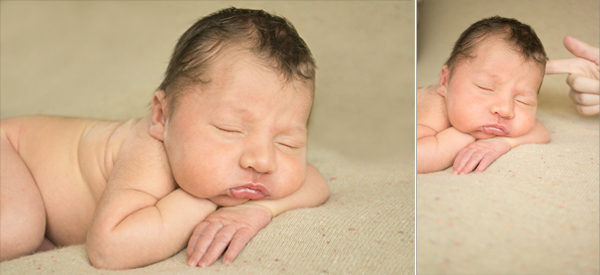 There are images circulated every year at Easter of babies lying in glass vases full of jelly beans or Easter eggs.  I've seen images of babies lying on piles of glass Christmas ornaments.  Glass!  Glass can break.  Glass can cut.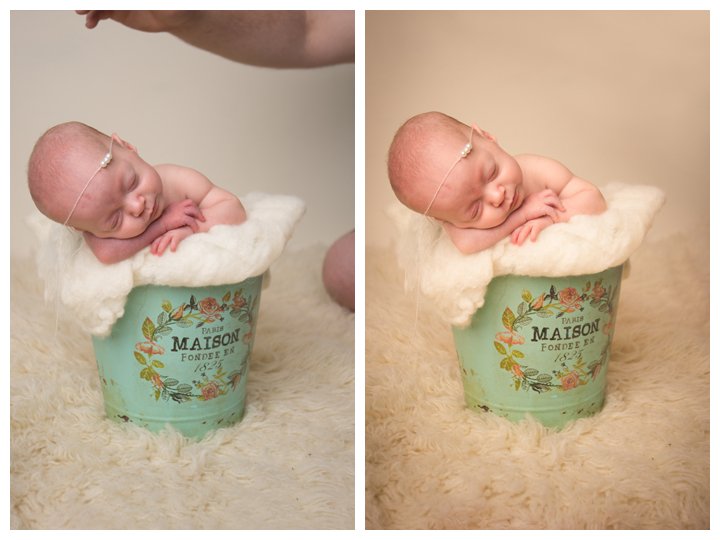 I've seen babies lifted 2-3 feet in the air on tree branch for beautiful hanging images in wraps or crocheted stork pouches.  Or a baby placed precariously on a stool with an over enthusiastic 2 year old sibling "loving" on him.  Or on bicycles or motorcycles or wooden swings.  Falls could happen.  It's always better to do these images as a Photoshop composite.  And if you a see a photographer advertising these types of images, it's always best to ask if they are composites before hiring them.  Most of these things can be done well in Photoshop, but the inexperienced newborn photographer may or may not know the ccorrect process.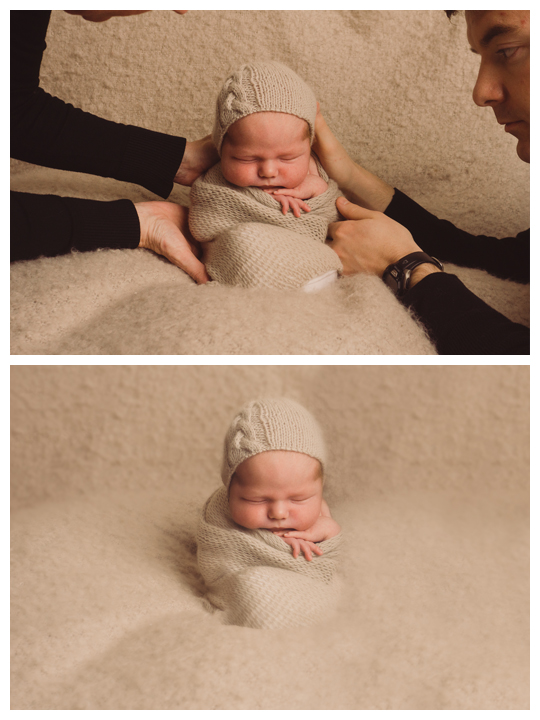 Picking a Safe Greenville SC Newborn Baby Photographer
Please ask any newborn photographer who has these unsafe/impossible looking images  on her website if they were performed as Photoshop Composites.  
If they hesitate in their answer, choose a different photographer.
As an artist: we have visions in our heads about where we would like to be and there is a learning curve before our images and posing reach our visions.  But a photographer who is claiming to be a professional and doesn't know how to safely learn while keeping your little love comfortable should be avoided.
Interested in hiring a Safe Newborn Baby Photographer?  I'd love to speak with you further about your little one's session. 
Are you a photographer or parent who wants to learn more about Newborn Safety?  Check out Learn Shoot Inspires Newborn Safety Week Posts.