Compassion
I sit in the middle of the room after the hurricane has ripped through.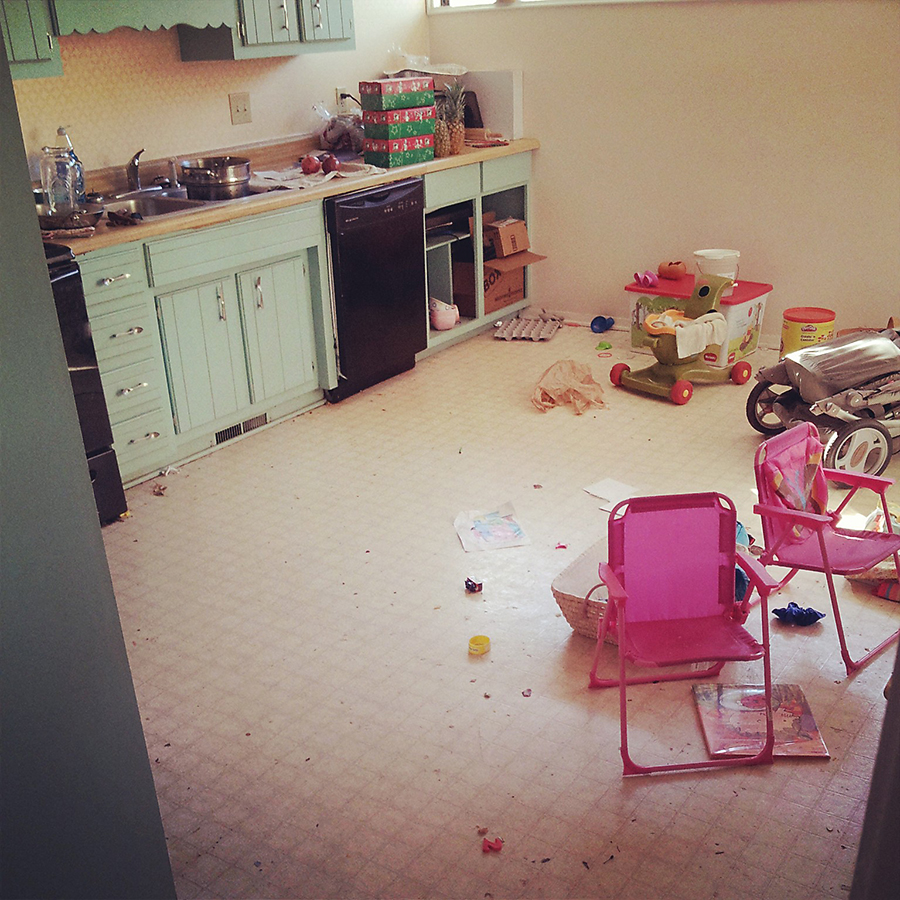 There are
fabric pieces
and crayons
and half completed drawings
and bits of things that should be in my recycling bin
and toys
and food underneath the table
and books strewn across every floor of the house.
I ask the three little whirlwinds to pick it up.  We wrestle hard over the work. I'm trying to teach them that they are blessed beyond all measure but are entitled to none of it.  All these toys are grace.
Across the world a different Hurricane is pushing itself ashore in the Philipines.  Walls of water 10 feet high, winds at 195 mph and with gusts up to 235 mph, and flash flooding pound this little third world country.  Hurricane Katrina looks like a mere hyena compared to the lion of Haiyan.
The Philippines is being torn to shreds like a library book in the hands of my two year old as I wrestle these three kids of mine to help keep a tidy house.
When I was a girl, I remember the fire chief knocking on our boarded up door.  "It's mandatory evacuation east of the Intercoastal waterway," he reminded us just hours before the landfall of Hurricane Hugo. My sister and I were coloring that plywood with bright crayons and writing "Gone Fishing" in 5 year old scrawl.
My parents disobeyed this command. We pulled the mattresses to the living room floor.  We drank virgin daiquiris and watched the transformers blow fuses with eerie green light. I felt the heat seep into our normally air conditioned home right through those layers of plywood and glass.  I fell asleep to the sound of the rain blasting across the house in intermittent waves.  I awoke late in the night to the haunting crack and crash of a loblolly pine tree in our back yard as it landed on a shed just a few feet from our home.  It was a long time before I fell asleep again after peeking out our backdoor at that giant tree just crushed there.
16 years later I awoke under a tarp deep in the heart of the Blue Ridge Mountains.  The wind gusts and rain seemed oddly out of place hundreds of miles from the ocean.  It was early and long before the sun had risen.  Half an hour passed before I announced to my tarp mates that I was pretty sure we were all awake. We giggled nervously and started packing up our gear. Yards away we heard the boys tarp stirring and our backpacking instructor pops her head into our tarp.
"You guys are up super early." Amy stated the obvious.
"We couldn't fall back asleep." Whitney confessed.
"It's this eerie weather." Jessica said.
"It's almost like…"I pause looking for the right word when I remember that childhood night so long ago. "… a hurricane."
Amy winks.  We walk up over 300 stairs as we hike up and away from Lake Jocassee while Hurricane Katrina blows the last of her fury across our soaked rain coats.
I lived through Hugo, and I lived through Katrina's remnants, and I will live through this season of teaching my little hurricanes to clean up the gifts that they have been given.  But I can hardly live with myself if I do nothing in response to Haiyan.
What if I am here, living in my palace of messy toys, for such a time as this? 
What if you and I, the North American church, are blessed beyond measure not to enjoy our numerous gifts but to give them away?
And as we herd our rich children out the exit of the Compassion Experience, I pause and stare at this quote there high on the wall.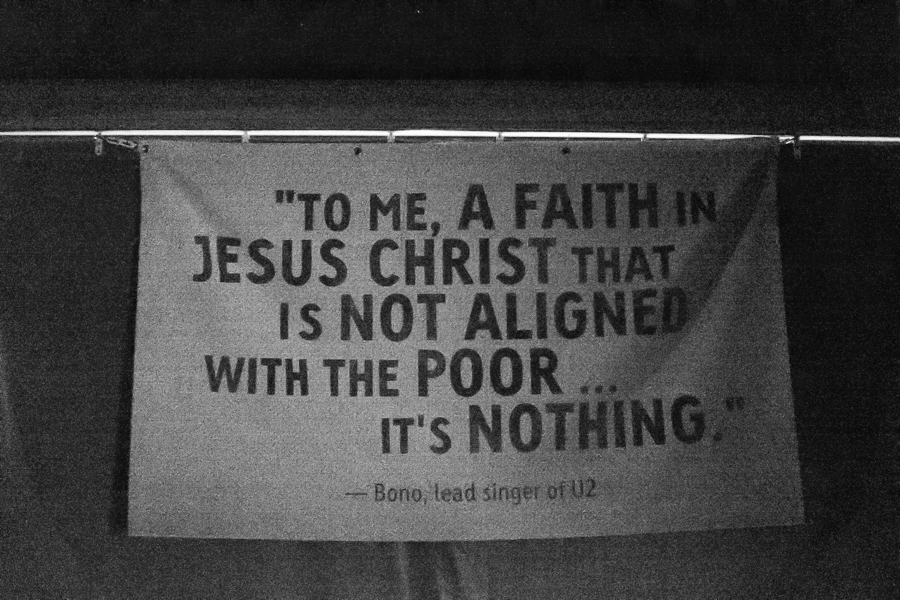 Oh, church, it's time to act.  It's time to rise above a faith of nothing and really love.  Consider partnering with me and Compassion International in reaching the poor affected by Hurrican Haiyan? Just click below and donate what you can.
I dream about her all last night.  And when I awake to the sound of my little boy calling for his daddy, I can still smell her dusty hair. I can still feel the tears on my cheek.
It was a lovely dream.  On where I embraced this little girl in her home.
I've done a lot of writing about dreams here over the course of the last year.  Writing about callings, boundaries, hope, disappointment, and encouraging you to follow those dreams. But when I awake this morning with the feel of her face still warm on my wet cheek, I realize our Delsys has dreams too. Dreams to be a nurse.  Dreams to walk out of the slum where she lives and attend school and then come back to her slum and serve.
Dreams are not powerful on their own. Dreams are like my 30lb little boy with his hands on a 15lb dumbell straining to lift it. And all dreams need three things to come to fruition.
Dreams need a sovereign God who creates that dream right into the fiber of His children.  A God who looks at who he made each person and calls gently: "Love Me. Love others. And pursue this dream.  This dream is one of the ways you can glorify Me best." And each dream will take each person on many different trails (joy, sadness, hopefulness) all to bring the living God glory and grow us to be more like Him.
Dreams need the shoulders of the church to help us carry their weight.  Every dreamer need encouragement and since every person was made to live a dream: all people need to be encouraged. Therefore, we should all be encouragers.  We should all seek for ways to reach out our hands and whisper: "I can help you there. And I believe in you." It's not secret that I think sponsoring a Compassion child is a tangible way to be a dream encourager.
Dreams need both hard work and the means to be accomplished. My photography dreams would never happen without a camera, folks who desired images (or who I could bless with them), and my willingness to fail and try again.  Children in poverty are often willing to put in more hard work to make a dream happen than we can imagine, but they'll need someone to make that dream financially possible.
I'm writing again for Compassion International.  This organization has changed my dreams and allowed me to encourage a pint sized dreamer named Delsys.  I want to photograph children in poverty.  I want to kneel down and show them their image on my screen and whisper "You're beautiful and you're made by God for beautiful things."  I'm not sure how or even when that dream will come true.
But I do know that in the meantime, I can ask you to partner with me in being a dream cultivator.  Please consider Sponsoring a Child, telling them that God made them with dreams, carrying the weight of the dream in encouragement, and giving a child the means (a good meal a day) to accomplish what the Lord created them for.
It's the dawn of the third week of blog month, and Compassion is daring to dream that 3160 children will be released from poverty. My goal is smaller: I want to see 5 children sponsored this month.  We need you to step up.  Is God working in your heart?  Please don't delay: Sponsor a Child.
Dear Child,
You are loved.
Beyond what you can imagine

No matter what
Just because you exist.
You don't have to be perfect because Someone was already perfect for you.
You matter.
You are created for a purpose

You are unique
You are treasured by a God willing to die in your place.
You cries are heard.
On lonely nights.

When you are hurt.
When it feels like no one cares.
All those tears are caught in a bottle.
All that pain grows you into a beautiful person.
You were made to dream and live out big God-sized dreams.
Don't let anyone discourage you.
I believe in you.
Love,
Melissa
__________________________________________________________________________________________________
I'm writing every week this month for children in poverty.  They're just lik my children and they're just like me.  The difference is they may not have 3 meals a day and the may not have anyone to tell them what I just wrote.
Do you have 10 minutes and $38 a month to feed a child with both food and encouragement? If so, please consider sponsoring a child through Compassion International. I can't describe how much our compassion child is changing us.
It's no secret around here I have a heart for Compassion International.
We got our first letter from our sponsored girl Delsys where she actually responded to our questions.  She's just 6 years old so this is a big deal!  Delsys lives in El Salvador and my girls and I wrote her about painting birdhouses.  We asked her if they built houses for birds in El Salvador and we got this witty response.
Hello dear friend.. I am very happy for the letter that you sent me and I want to tell you that there are hardly houses for birds just nests…"
That pretty much cracked me up.  I'm not sure if it was the translation or real witty sarcasm or if it's just my silly sense of humor 🙂
But let me tell you this: I can tell that Compassion is making a difference in the life of our sweet Delsys.  In this same letter, Delsys told us her favorite bible story is the crucifixion.  See her beautiful rendering of this story.  6 year old art is beautiful!
So why am I telling you this: well, Septmember is Compassion International's blog month.  The goal this year is to have 3,160 children just like Delsys sponsored.  You get to be the game changer in a child's life.
So here are my personal goals as a small blogger and photographer:
So comment below and tell me how you'll join me during Compassion Internation Blog Month.  These children are counting on us!
Those of you who know me well, know that I don't cry often.  My entire MOPS table with tears streaming down their faces broke into laughter over me… the lone wolf of 10 with no tears after a particularly moving session.  I was moved and convicted just as they were, but those emotions don't always connect with my tear ducts. Usually only anger or that ever present beast of perfectionism cause me tears. Occasionally tears of repentance fall.  But stories (mostly) don't make me cry.
Not yesterday.
Shaun Groves had my children asking me "What's wrong, mama? Why you cry?"  I hug them a little tighter.  I can't imagine choosing between giving them up and watching them not be fed because I couldn't provide.
And it was this post that had me doubled over in tears.  These words about orphan prevention from a father who has adopted and loved an orphan for 2 years.  And today they break me again.
As much as I love my son I wish Compassion had been in his neighborhood when he was eighteen months old, when his seizures started. Malnutrition so ravaged his little mind that his mother kissed him goodbye one morning, wrapped him in a blanket and – because of love – gave him the life she couldn't afford to provide.

If Compassion had been there, sure, I would have missed out on being his dad, but he would be tucked into bed tonight by a mother who has his face. And she would smile his smile when he laughs.

Sponsoring a child saves families. It's orphan prevention. It's giving boys and girls best.
I have a heart for orphans and, if the Lord wills, one day there will be one living in our house and laughing and crying and creating a whole new sort of Aldrich chaos.  And we will be grateful to the Lord who placed that child in our care and I will be heartbroken for that desperate mama who chose to give her baby up for the sort of life that she was not able to provide.
But I have never thought of the work that we do with Delsys as orphan prevention.  These letters we write, that $38 saved each month from saying no to two little girls begging to go out to eat every night, it keeps Delsys in a family.  In a home, with people who love her, look like her, and would give her up to give a chance to live her dreams. That is holy work.
Do you have a heart for orphans?  Please sponsor a child and be a part of the orphan prevention movement at Compassion.