Baseball Theme Cake Smash Simpsonville SC
This Baseball Theme Cake Smash Simpsonville SC was the perfect end to photographing Abel every 3 months for his entire "rookie year"! I had a blast getting to know this family, but first a quick recap. Here is Whitney's Maternity session. And here is Abel as a newborn, at three months, at six months, and at nine months. This year flew by for me as photographer, but I'm sure it was even faster for Whitney!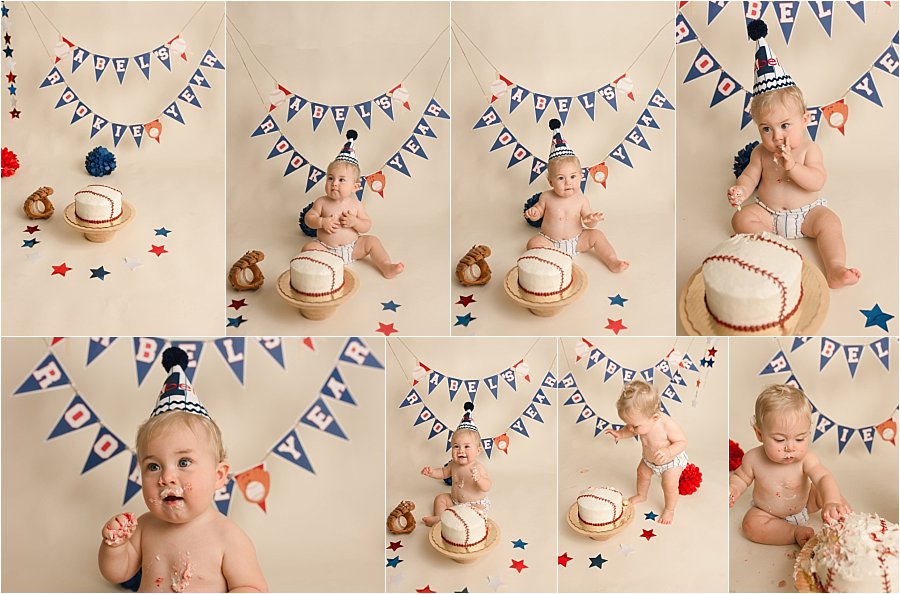 I think the best way to show you how much this sweet boy has grown is to compare images from his newborn session. Here is Abel in Whitney's arms as a tiny little thing.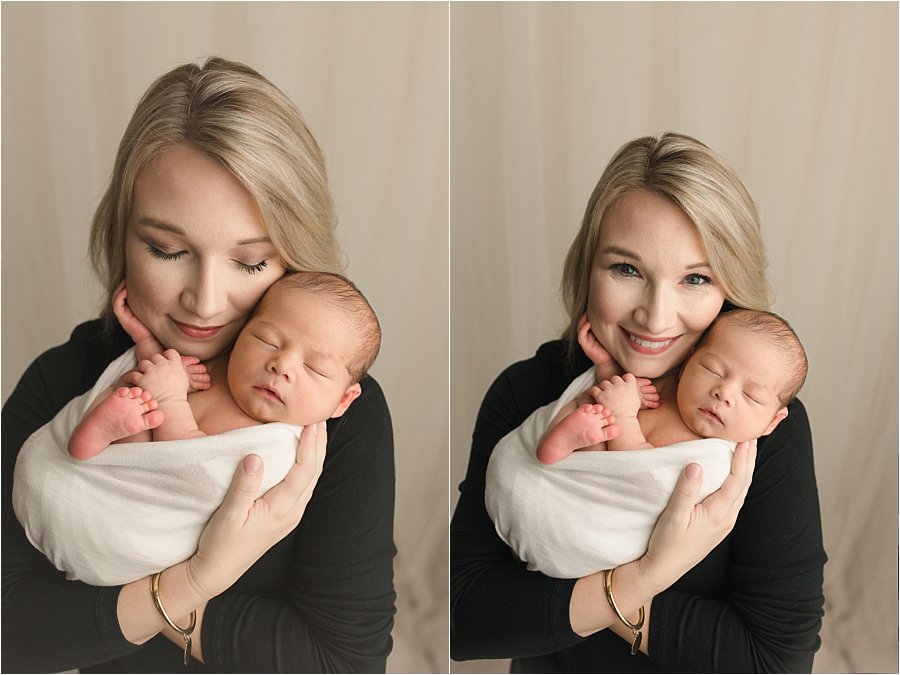 And here is Abel in his mama's arms now. I mean he's the cutest little chunk of sheer joy!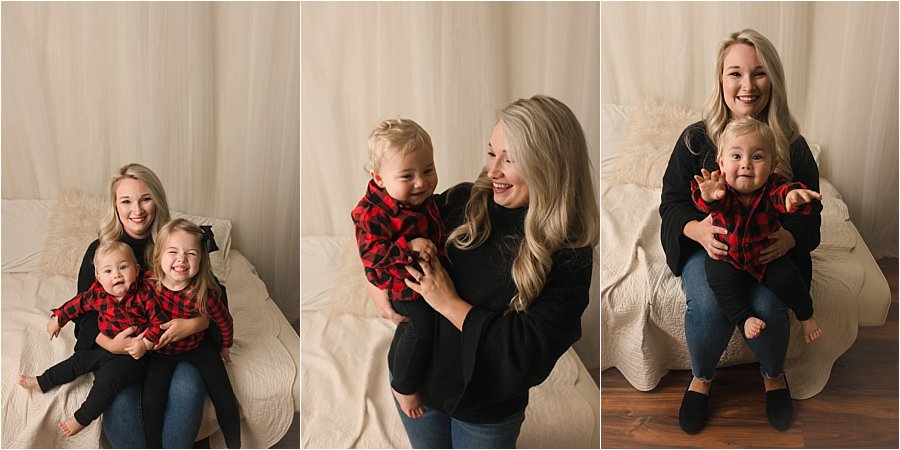 And, boy, does his family just adore Abel. His spunk and adventurous spirit complete their family.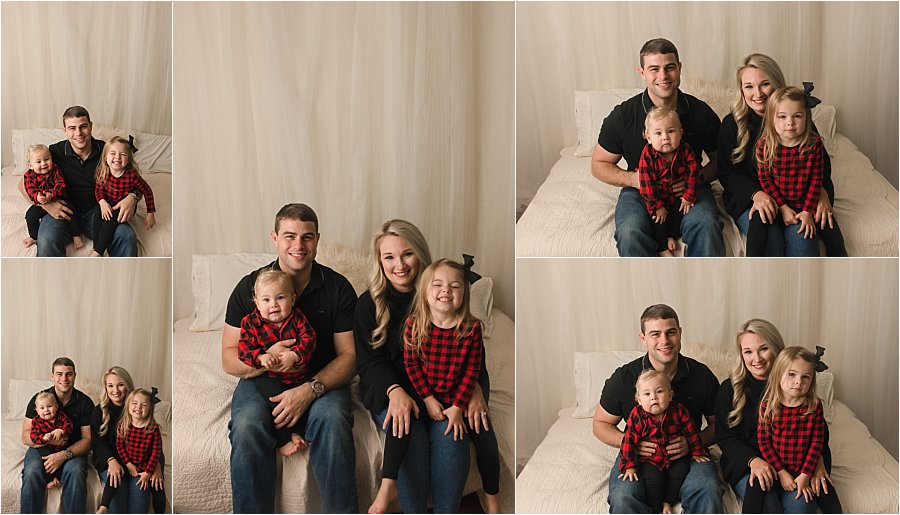 One of my favorite thing about Whitney is that she treasures ALL of her children's faces. She doesn't show up expecting the perfect family photo (though we always strive to get it), but she shows up honoring her children as little people with moods and funny faces that are just as adorable as their smiles. Her file selections always include things that others would wonder why I left in their proof gallery.  You can see this in the fun selection of family images above. Abel and big sister Sloan are clearly experiencing all of the emotions.
You can also see how downright funny and expressive Sloan is in the image below. She's the best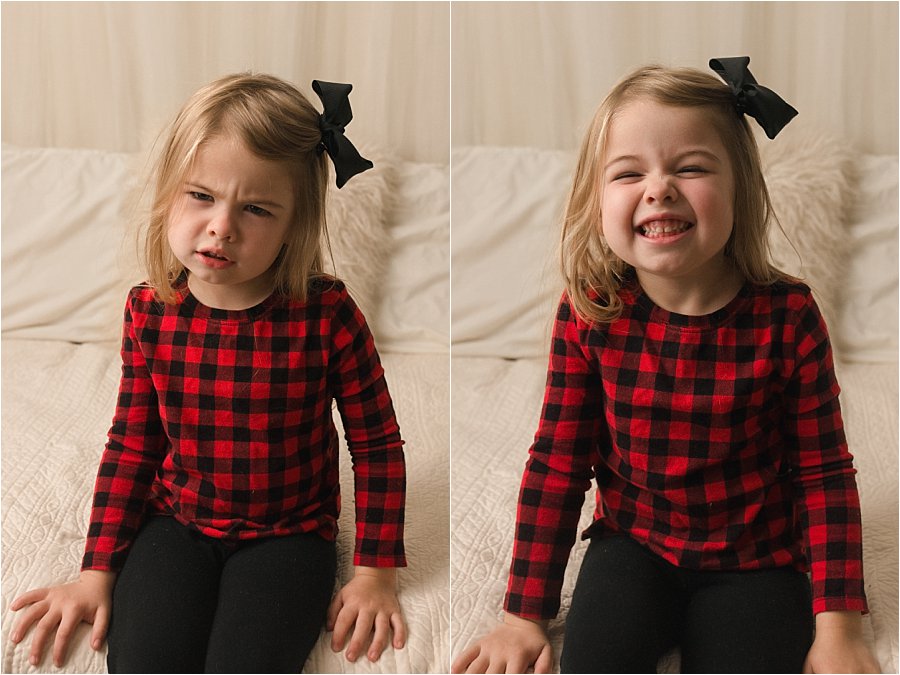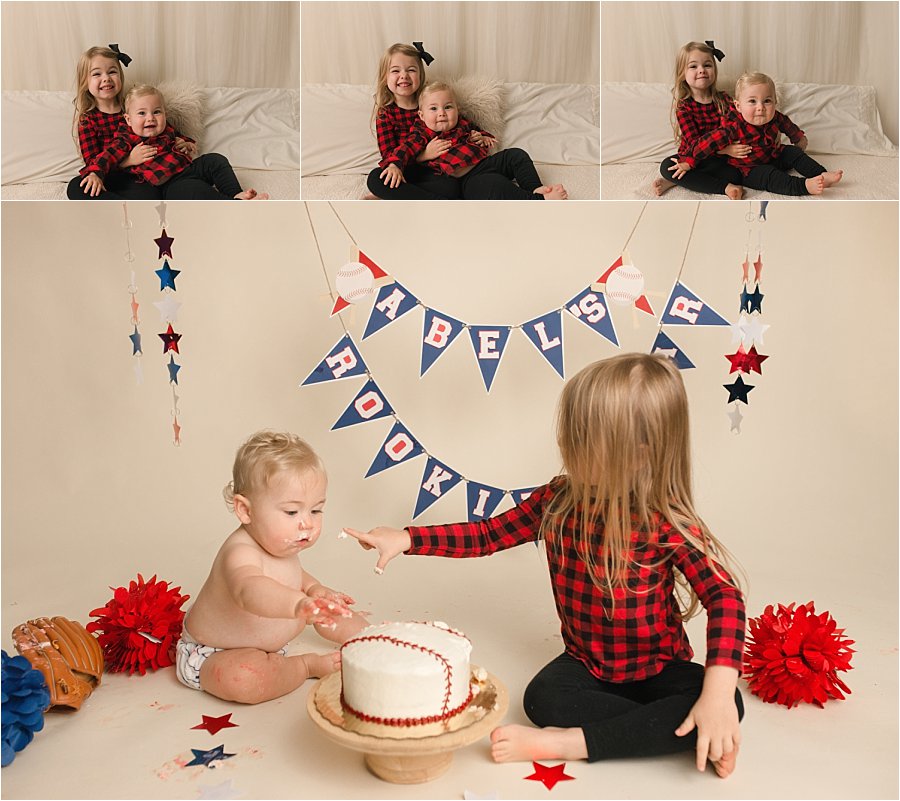 It's safe to say that Sloan and Abel were made for each other and are already developing into best friends for life.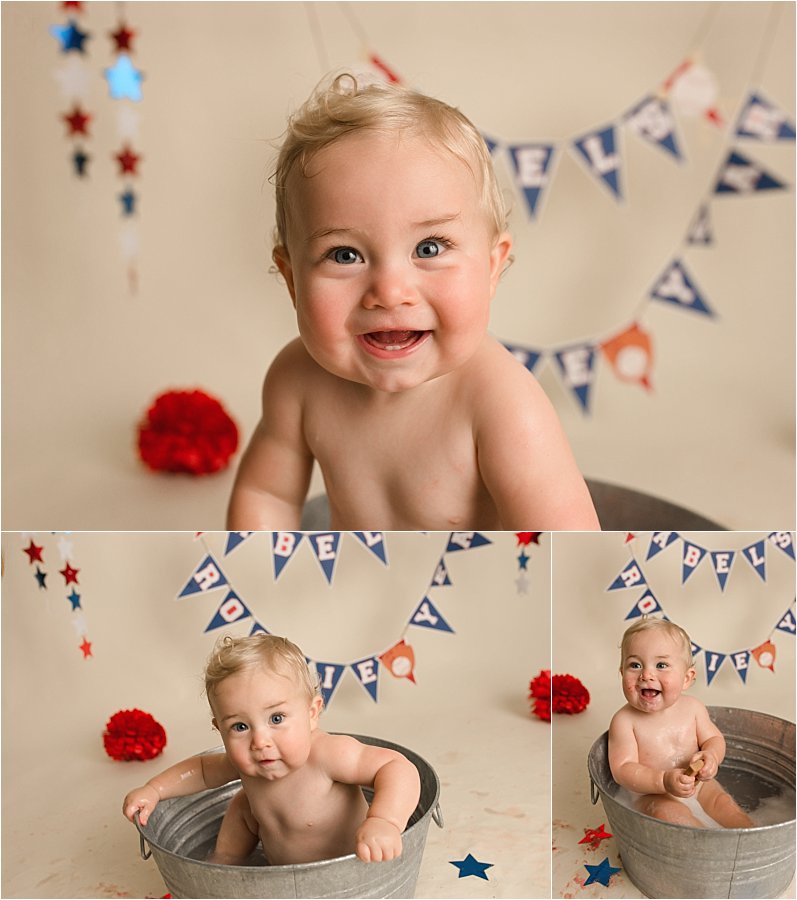 We finished Abel's session, like all one year sessions, with a cake clean up bath. He really enjoyed this time as most babies do. I love that it serves the purpose of cleaning up your frosting and sugar high baby before you have to take them home as well as gives the opportunity for more photos!

Looking to book your own Baseball Theme Cake Smash Simpsonville SC? I'd love to be considered! Click here to tell me about your dream session.