Girly Tutu and Pearls Cake Smash Photography Session Simpsonville SC
I was so excited for Claire's Girly Tutu and Pearls Cake Smash Photography Session Simpsonville SC! I've photographed Claire as a newborn, at 3 months, at 6 months, and now it was time for her one year session. Claire's mom Lindsey has always been super involved in planning Claire's sessions. Lindsey has chosen adorable outfits, Lindsey's own baby dresses, and including a simple white onesie to focus on Claire's inherent beauty. So it's no surprise that Lindsey creatively designed Claire's set. She handmade this banner and tutu!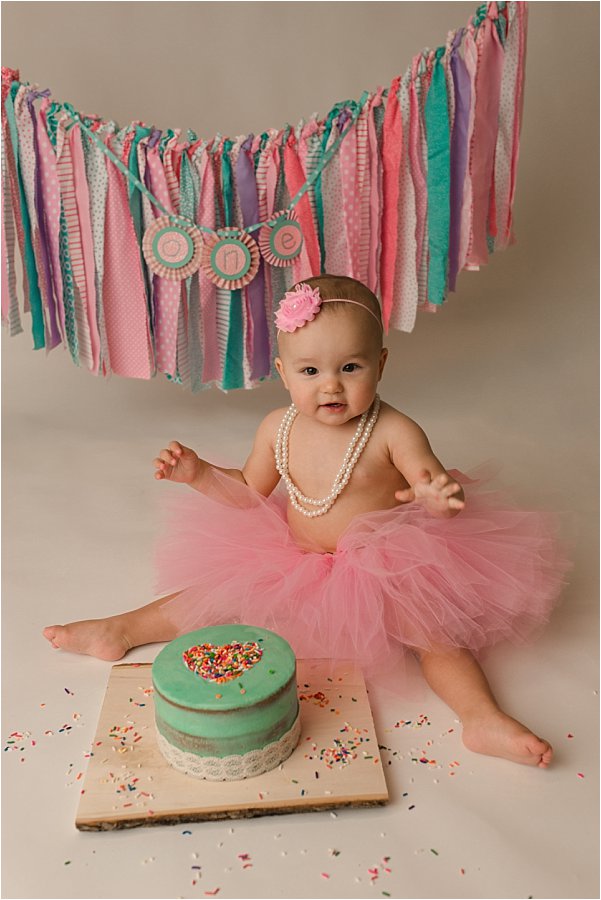 I loved seeing Lindsey's vision come true!  Lindsey and I also collaborated with Christine at Baking Sweet Scents for this adorable (and dairy free) smash cake. Each session includes a semi-naked cake like this one from Baking Sweet Scents. Lindsey added sprinkles and color to her order and I love the effect!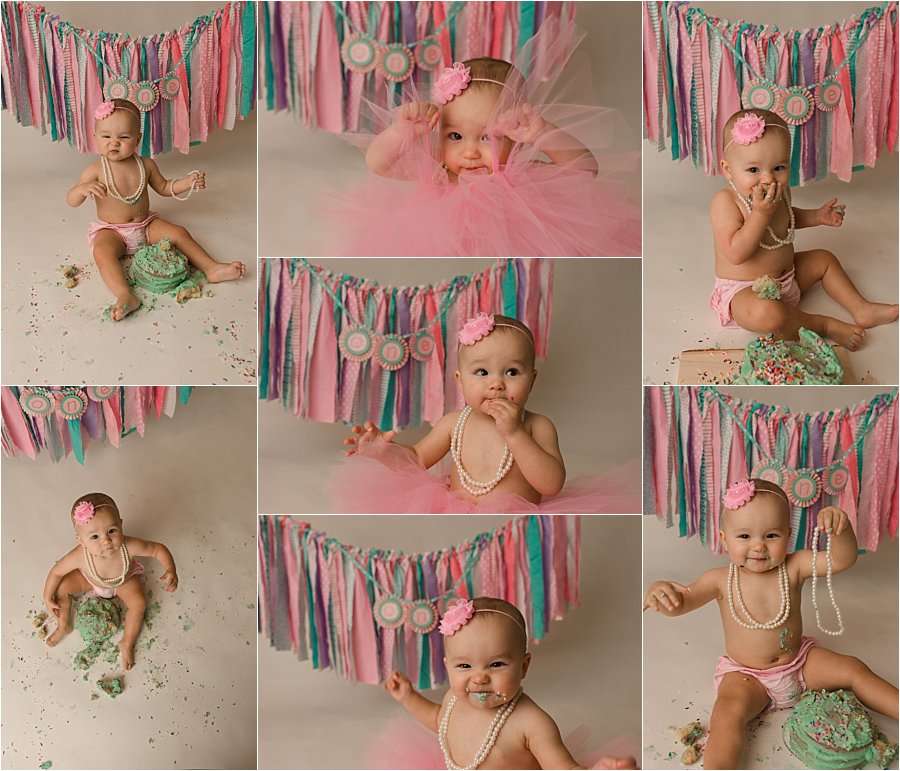 Claire LOVED Baking Sweet Scents cake. She even hugged and face planted into it. It was glorious. Claire even had to enjoy the frosting with her toes! We laughed so hard we could barely breathe.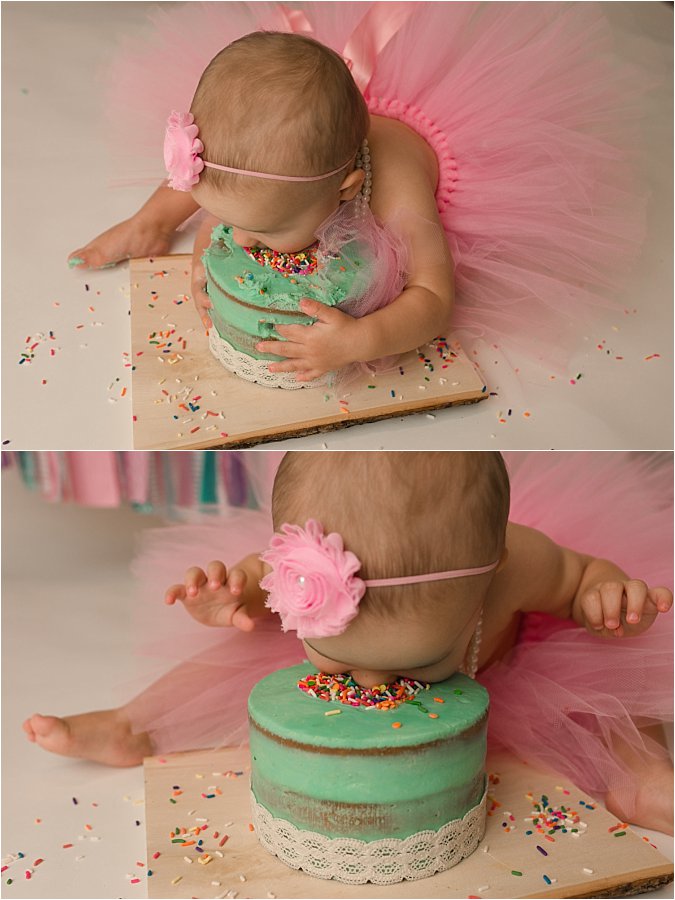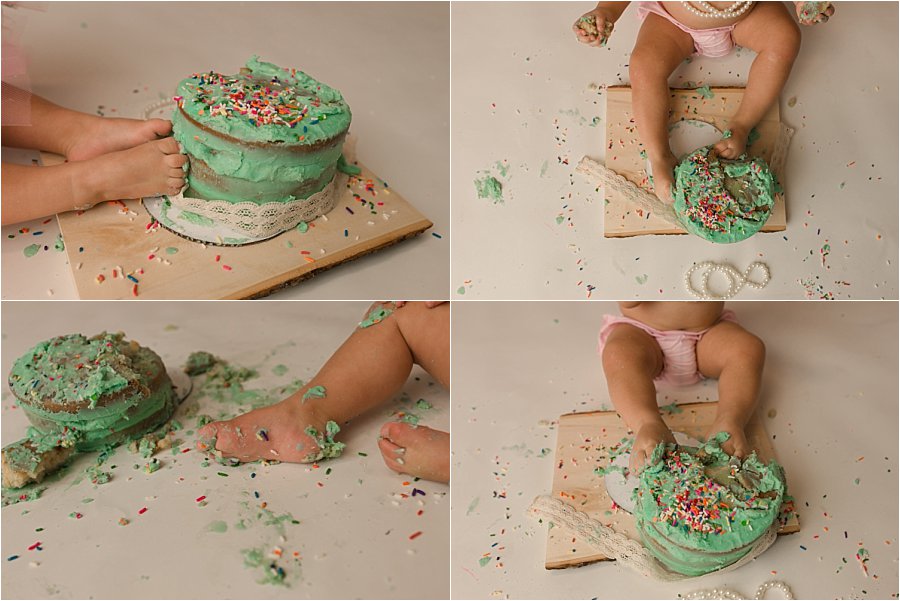 Not all babies love their cake as much as Claire did, but every baby is equally emotional about cake. From tears to screaming horror at the sticky substance on their hands to feeding cake to mom and siblings, all one year olds react uniquely.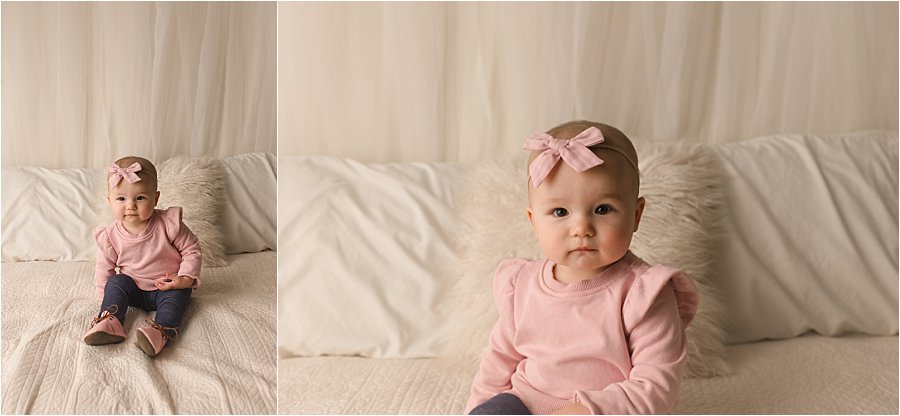 Before these cake smash images we also took some simple portraits. You can see Lindsey's unique style in her beautiful wardrobe choices for Claire. And I love that Lindsey also opted for family photos.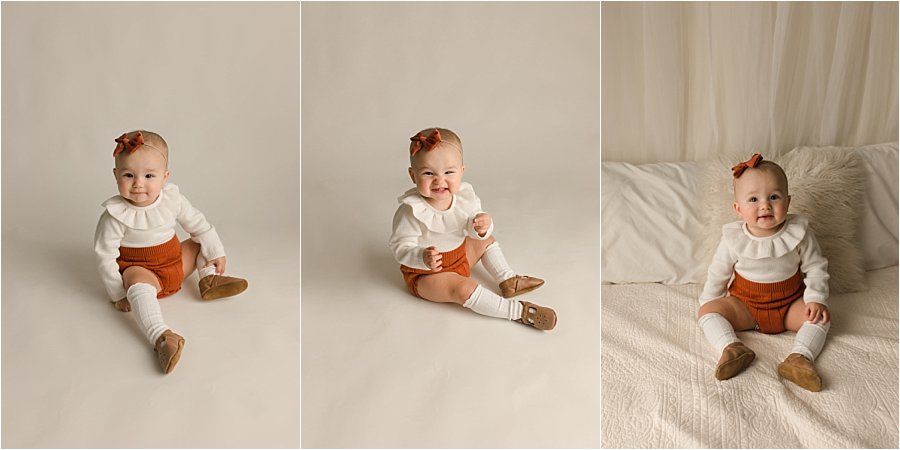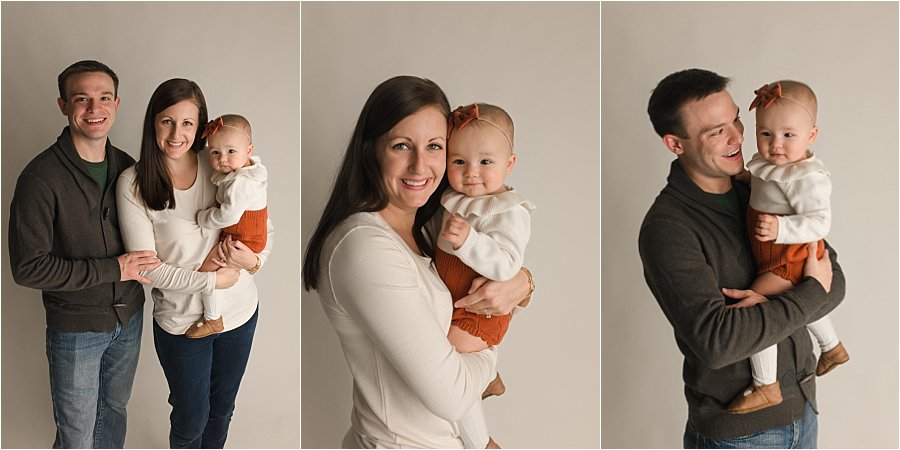 Are you looking to create and design your own daughters girly cake smash? I would love to hear your creative ideas and collaborate with you to create the images that you are dreaming up. Click here to tell me about your baby, your wishes, and get information about working with me.