Baby Pictures at 7 Weeks Greenville SC: Vannei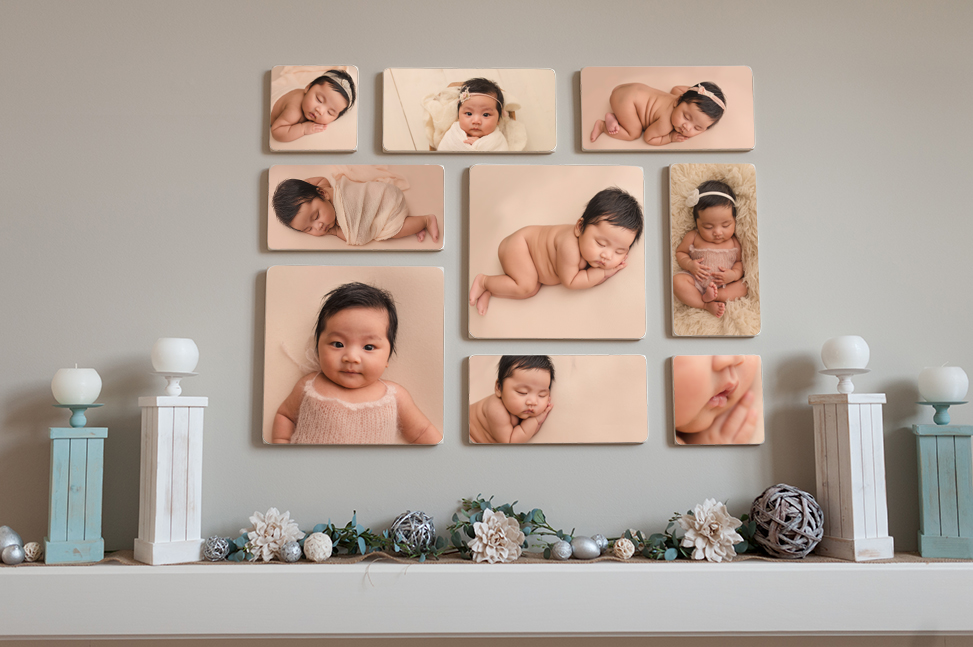 I get asked if I do newborn baby pictures outside of the normal 0-15 day window a lot.  And the answer is: yes!  I never turn someone away based on the age of their baby.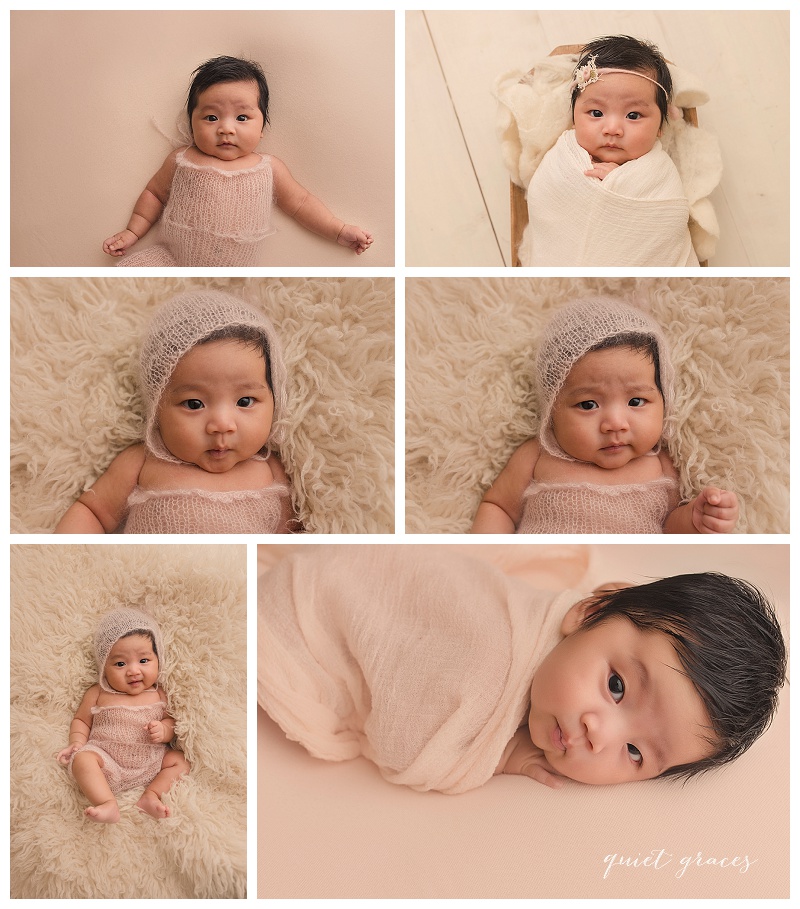 However, I do prepare clients that after those first two weeks we'll likely be capturing more open eyes and smiles with less and less squishy sleepy pictures.  Newborn photography relies on "womb memory," or the baby being so fresh from the womb that they still like to be squished and are super flexible.  Babies under 15 days will typically let an experienced photographer pose her in so many ways.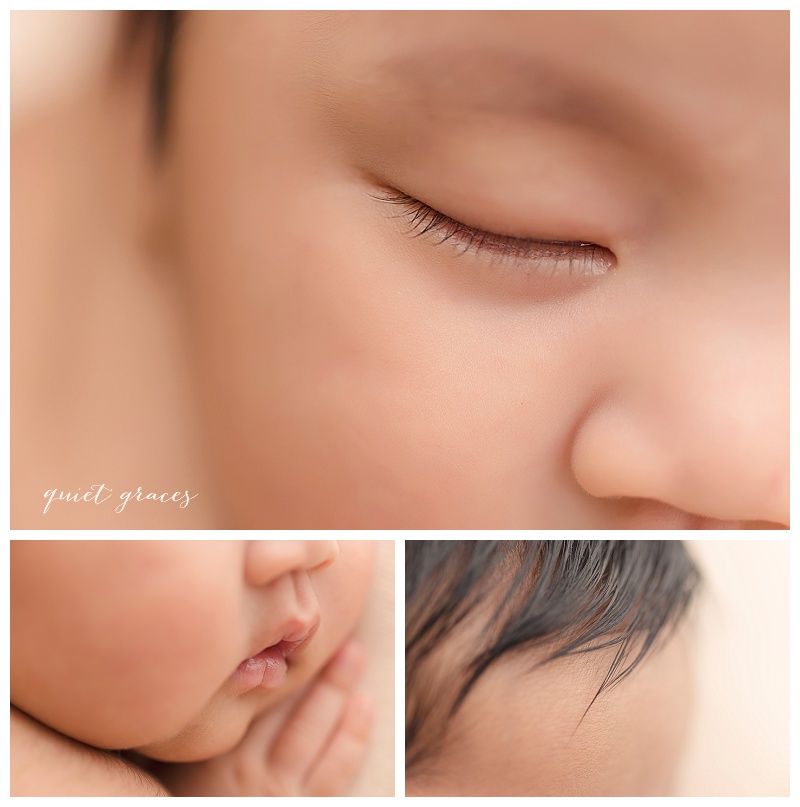 Older infants do pose a challenge. I have photographed a number of 4-8 week babies and usually manage one sleepy pose and lots of fun expressions.  Here are Noah's and Kyran's sessions from around 6 weeks old!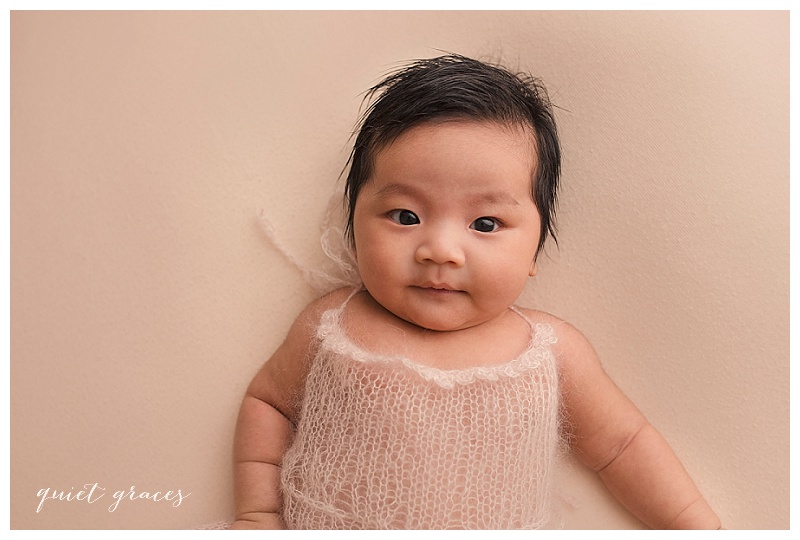 Sweet Vannei was an exceptional subject. We even got a smile!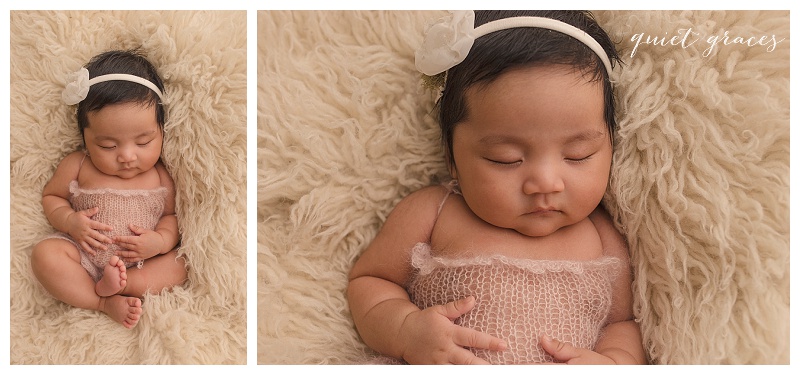 Vannei was 7 weeks for her session, and while we did get a fair number of awake images, she also fell asleep very soundly for part of the session.  Her parents had made sure she was awake for a little bit prior to coming to the studio, so she fell asleep after a little milk and cuddles.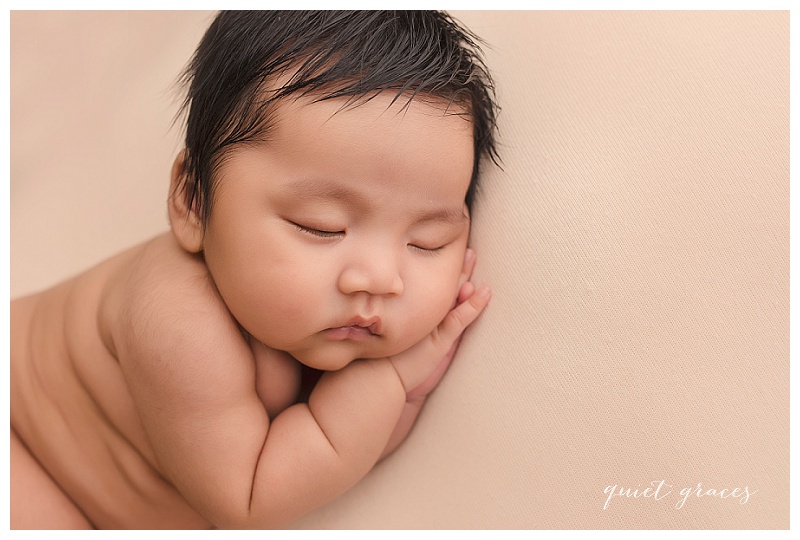 I began by posing very simply asleep: just cuddled on her back on my Flokati.  She played peek a boo with me for a little bit, as if carefully judging my intentions, but eventually settled into a deep sleep.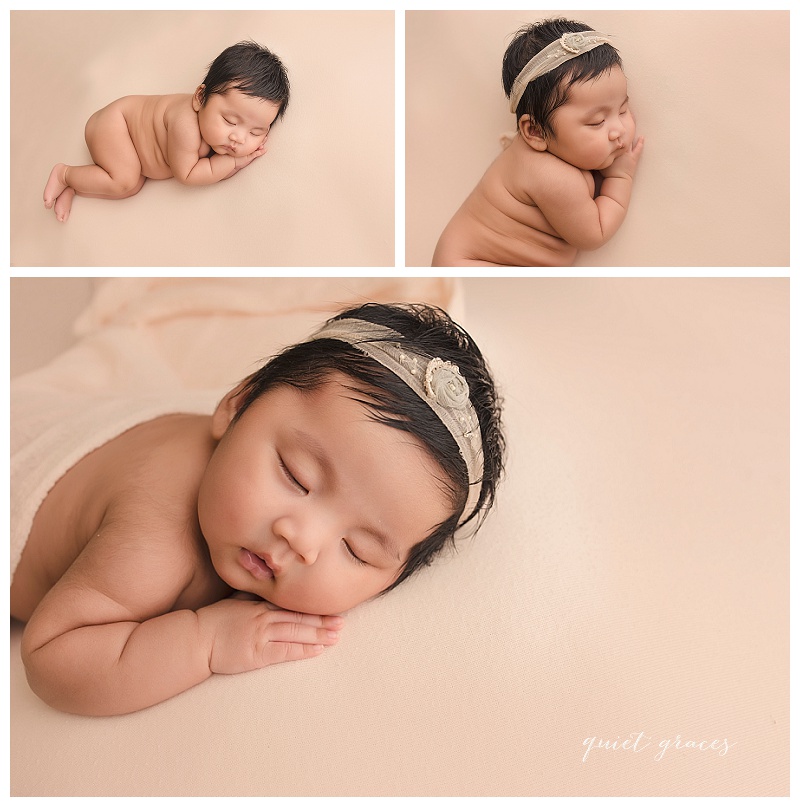 And then she let me pose her like a newborn!  We got a wonderful stretch of sleep time, and while she didn't have the "womb memory" of a true newborn, she still posed beautifully!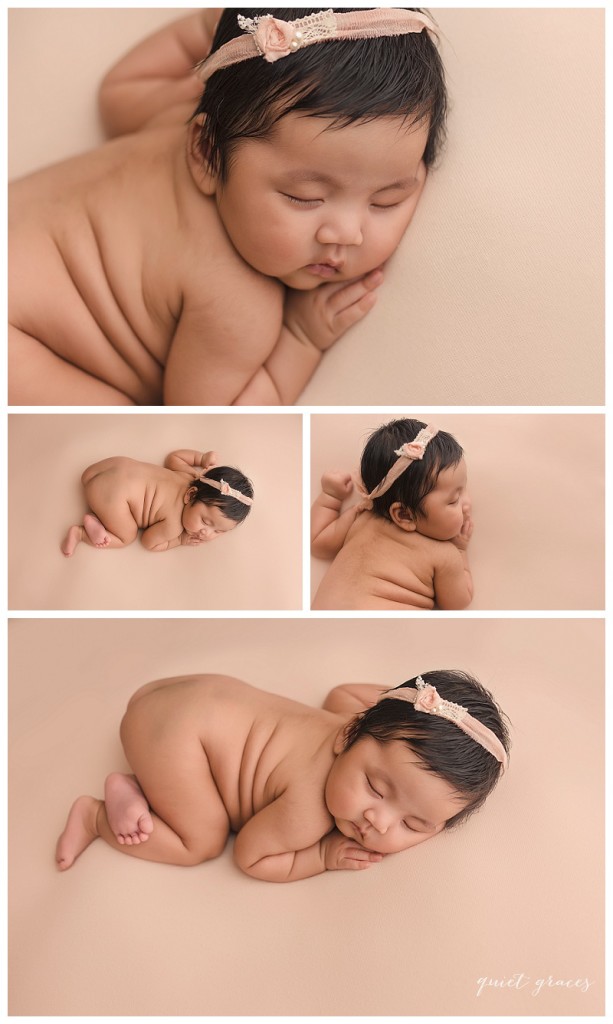 Looking to book images with your "too old" newborn?  Having a hard time finding a photographer to work with you?  Contact me today to get your little one on the studio schedule!