Sweet Timeless Natural Newborn Baby Girl Photographer Greer SC
Are you looking for a Sweet Timeless Natural Newborn Baby Girl Photographer Greer SC?  I would love to be considered in your search.  Below you'll see a slideshow of Gabriella's newborn session.  In the text below, I'll also tell you about working with me.  Here is a link to contact me if you'd like to tell me your baby story and wishes for your session.
Gabriella's mom Marie has worked with me before with her older daughter Gia (click here and here to see), but this is was her first newborn session with me.  Marie had also come in for a quick maternity session.  All full newborn session clients have the opportunity to book a maternity session with a waived session fee.  You can see Marie's maternity session here.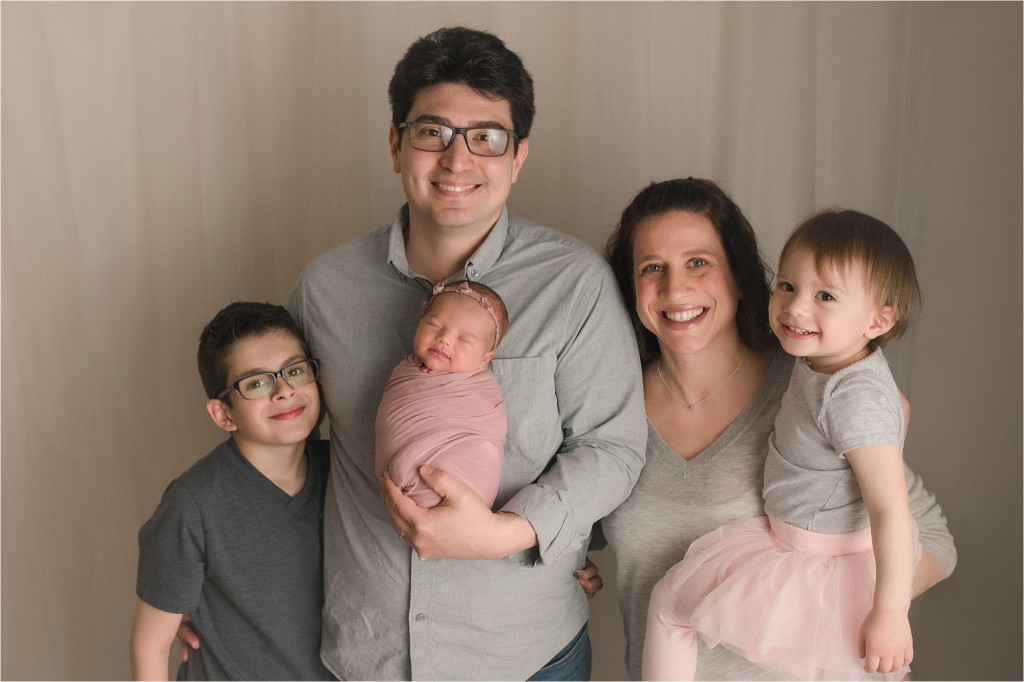 Marie's older children, Frankie and Gia, are gorgeous so I was sure that baby Gabriella would be amazing too.  And she did not disappoint.  Look at how beautiful these siblings are together.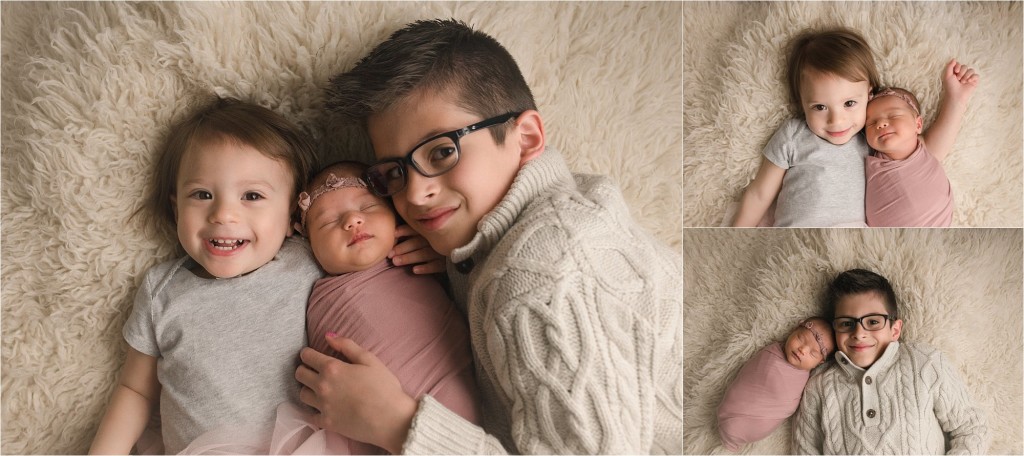 Like all two year olds, Gia was hard to get to stay still.  There's a lot in this images you don't see: like mom and dad on either side and my legs on either side of Gia's. And that smile the Gabriella gave while cuddling with Gia was totally worth it!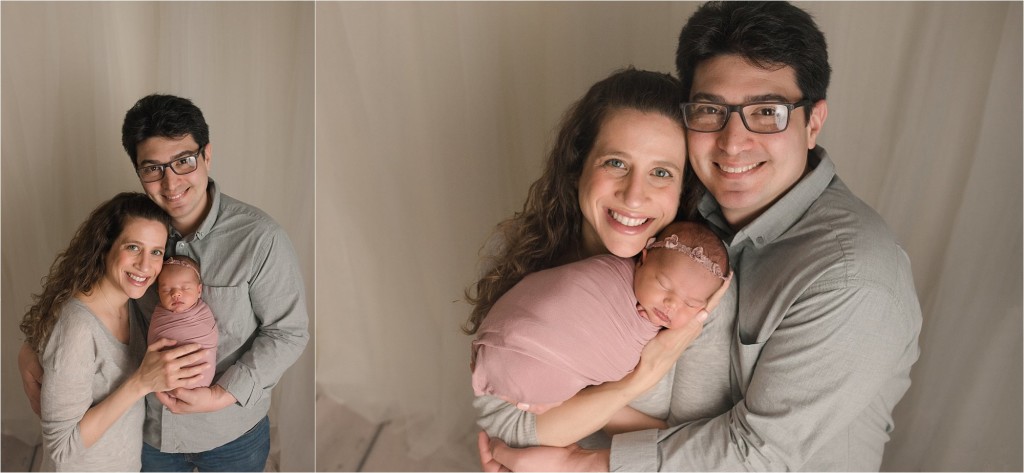 I love getting mom and dad together for just a few pictures with baby.  I often have to convince mamas to be in images as they cope with the physical recovery from birth. But I promise you, it's always worth it to be in images.  And I use a touch of Photoshop magic to make sure you look your very best!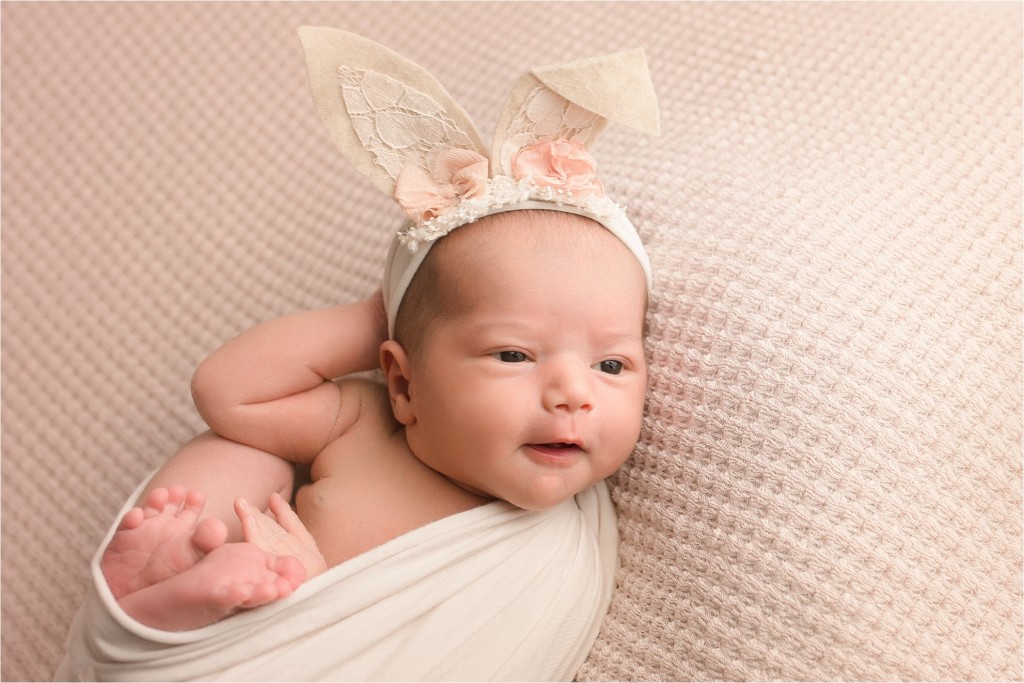 Gabriella wasn't the best sleeper.  And that's okay.  We gave her plenty of time to nurse and wiggle and wrapped her up cozy until she eventually slept.
I loved incorporating some of my daffodils in this requested nest picture.  I love making each of these different for my clients.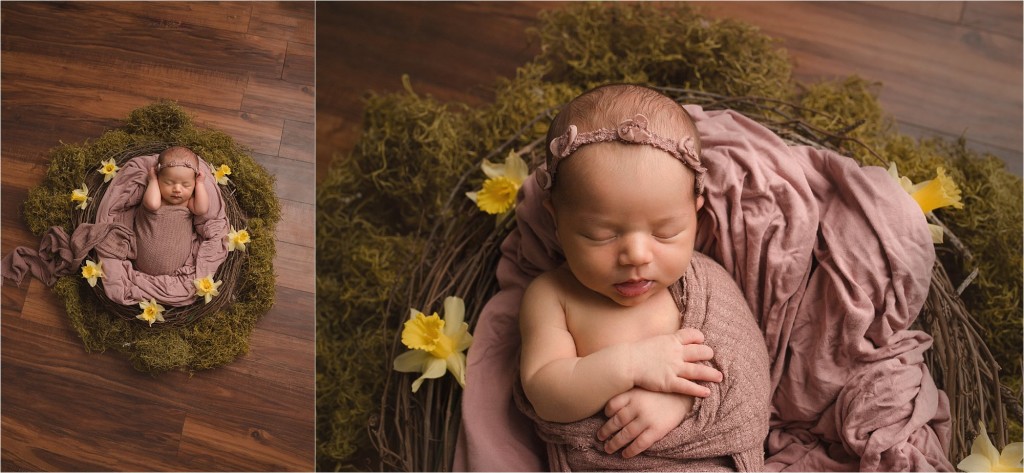 Still wondering how to book a session?  Click here!