Babies
I'm totally loving my Milestone Monday sessions especially when my newborns come back for a Baby Mini Session Six Months Greenville SC.  Milestone Monday's feature 20 minute sessions for maternity and clients ages 6 weeks and up.  Each session includes 5 hand edited digital files of your choice from a soft proof gallery.  They're a low risk way to try out my services for your family.  More information can be found here.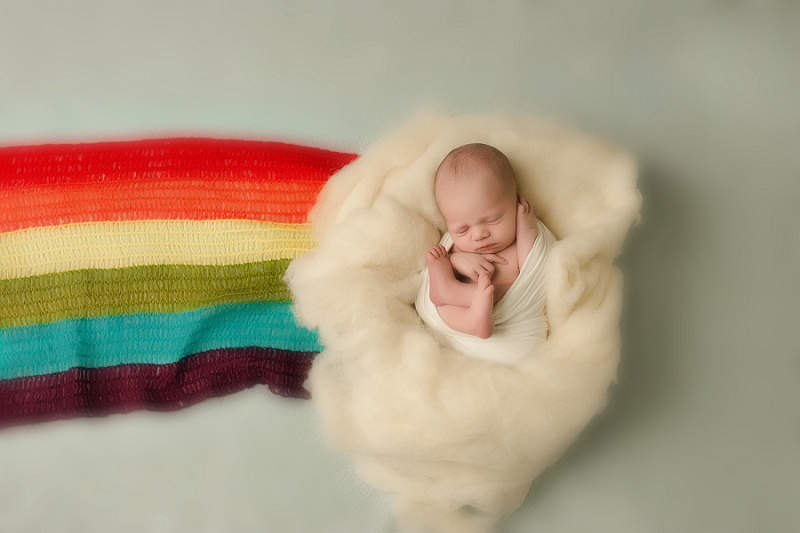 Griffin is his mama's rainbow baby.  He's a baby who came to her after the immense lose of other babies before they were delivered earth side.  We did a rainbow set up for his newborn session which you see above and another for this mini session.

Which of these two is your favorite image?  I like the six month images best.  Griffin's sweet expression and the tiny rainbow make me more aware of how much he is loved and celebrated.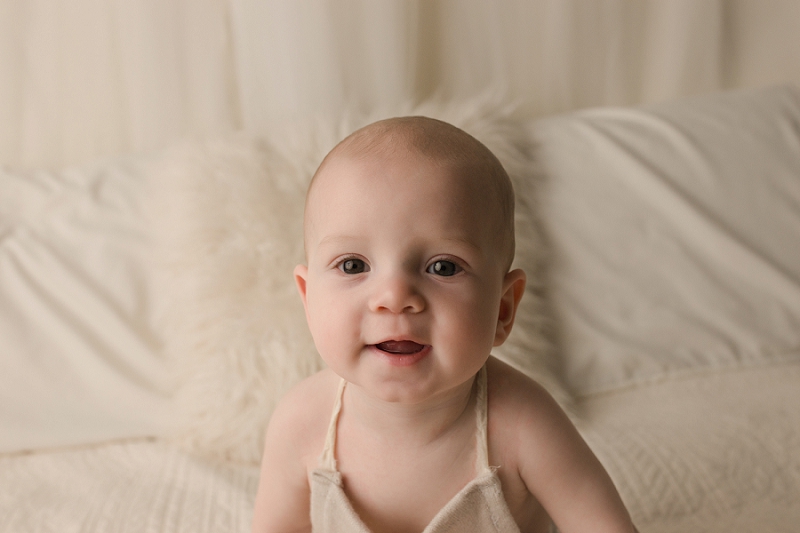 Six month sessions are by far my favorites.  At six-7 months babies are sitting well, but usually not very mobile.  The still have all their baby chub since they haven't truly begun to crawl.  Six month olds have a few teeth….or not.   And most of all, there isn't a hint of the Stranger Anxiety that takes hold between 10-13 months old.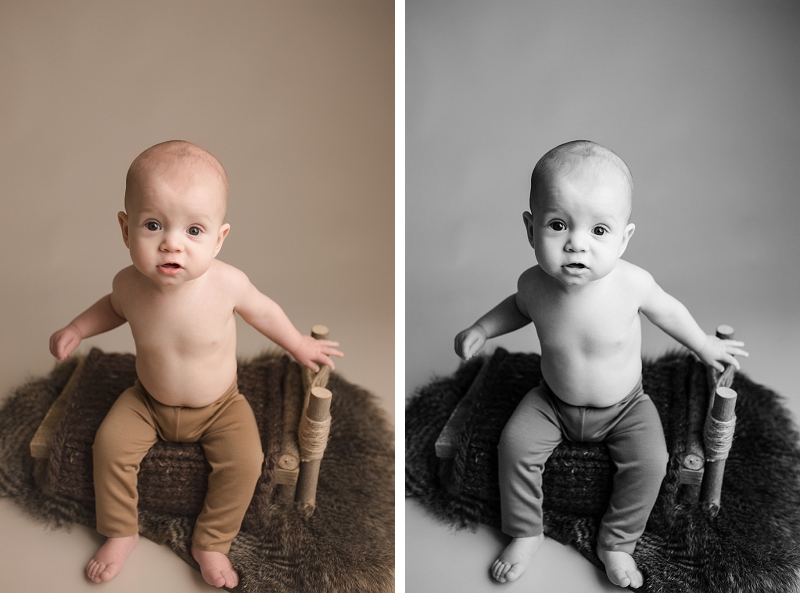 And even more: six month old make the most varied facial expressions.  From worry, to side eyes, to smirks, to smiles, to mischievous, six month olds make all the faces.  Griffin did not disappoint with his sweet expressions and adorable personality.

My favorite of Griffin's features are his bright eyes and perfect pale skin. I've not see many babies with such perfect skin.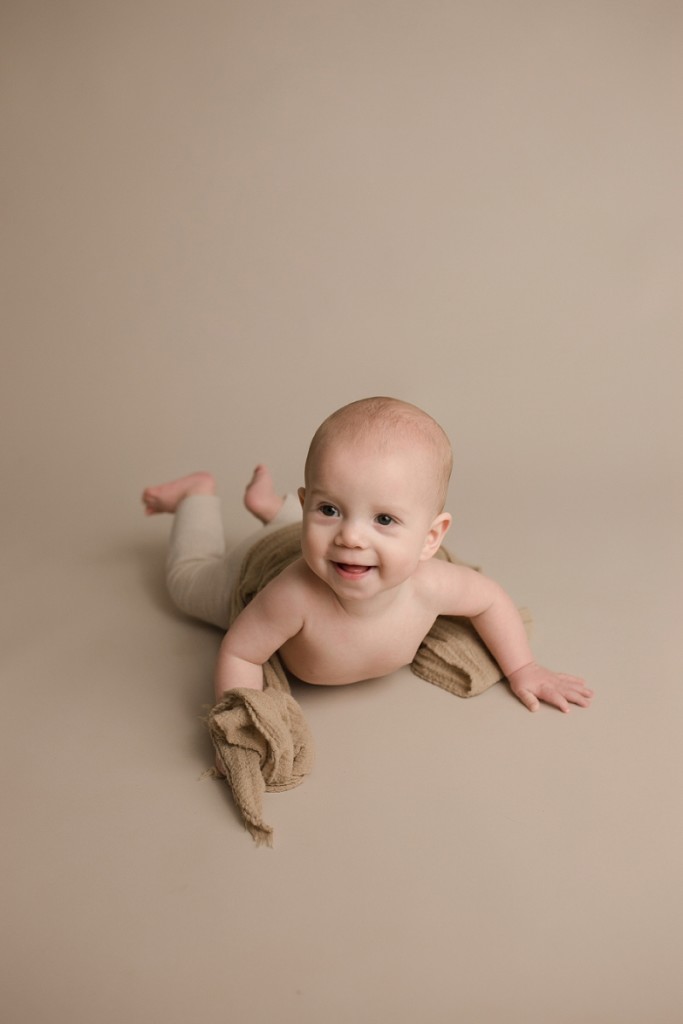 But above his physical features, Griffin is easily one of the most secure little guys that I have ever met.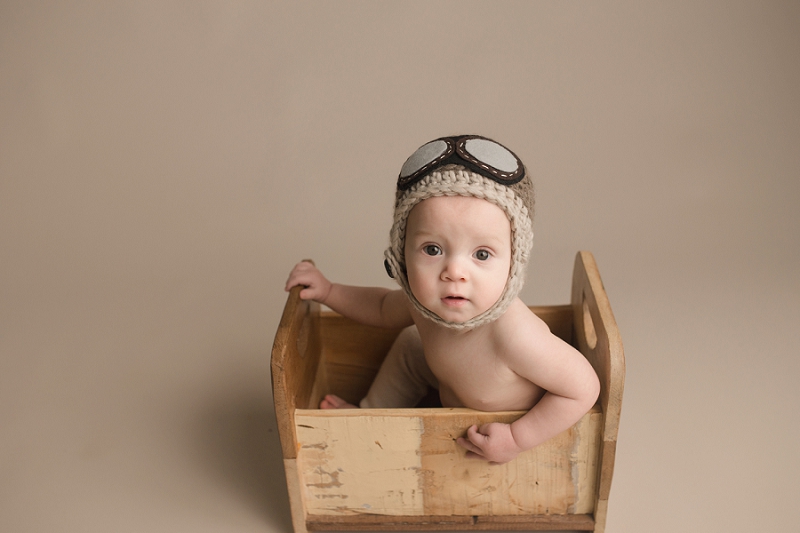 It's clear that he's not only well cared for, but absolutely adored.  Kristen has an image of all three of her little guys in this hat.  I loved carrying on this tradition for her.
There was once a velveteen rabbit, and in the beginning he was really 
splendid. He was fat and bunchy, as a rabbit should be; his coat was 
spotted brown and white, he had real thread whiskers, and his ears 
were lined with pink sateen...

"What is REAL?" asked the Rabbit one day, when they were lying side by
side near the nursery fender, before Nana came to tidy the room. "Does
it mean having things that buzz inside you and a stick-out handle?"

"Real isn't how you are made," said the Skin Horse. "It's a thing that
happens to you. When a child loves you for a long, long time, not just
to play with, but REALLY loves you, then you become Real."

"Does it hurt?" asked the Rabbit.

"Sometimes," said the Skin Horse, for he was always truthful. "When
you are Real you don't mind being hurt."

"Does it happen all at once, like being wound up," he asked, "or bit
by bit?"

"It doesn't happen all at once," said the Skin Horse. "You become. It
takes a long time. That's why it doesn't happen often to people who
break easily, or have sharp edges, or who have to be carefully kept.
Generally, by the time you are Real, most of your hair has been loved
off, and your eyes drop out and you get loose in the joints and very
shabby. But these things don't matter at all, because once you are
Real you can't be ugly, except to people who don't understand."

Margery Williams The Velveteen Rabbit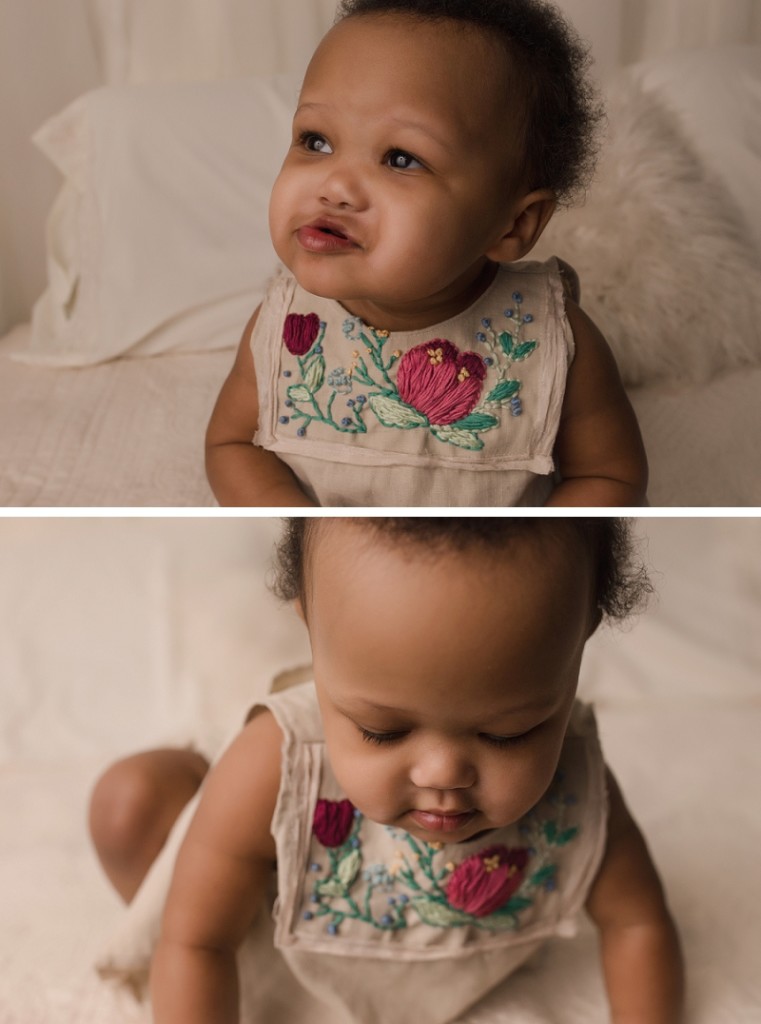 Once upon a time, Sylvia was dream.  Sarah loved her and cared for her, but she had not become real.  Through the heartbreak and joy of adoption, Sylvia came to be the miracle of a dream come true.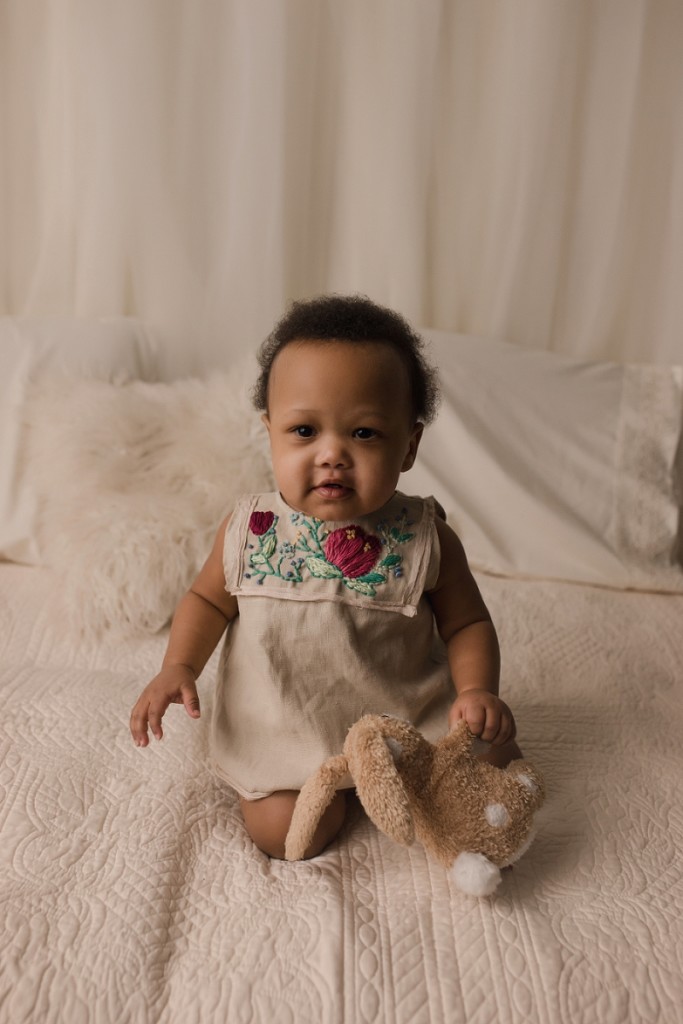 As Sarah shared the tiniest glimpse into their journey and Sylvia cuddled this rabbit during her One Year Old Pictures Greer SC, I could not help but feel the strong stirring of The Velveteen Rabbit echoing from my childhood. The visual cue certainly helped.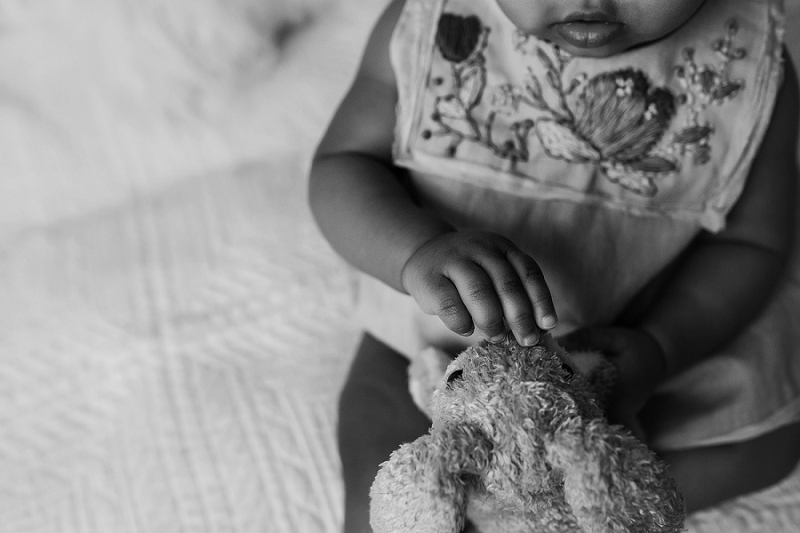 Yet, story has a way of moving us into the emotion and very soul of living. It gets past our defenses and leaves us bare and vulnerable.  Story makes us real to one another.
Your story matters. It changes me.  It changes my art.  It challenges me to become someone who reflect the sheer beauty of a person with a unique story.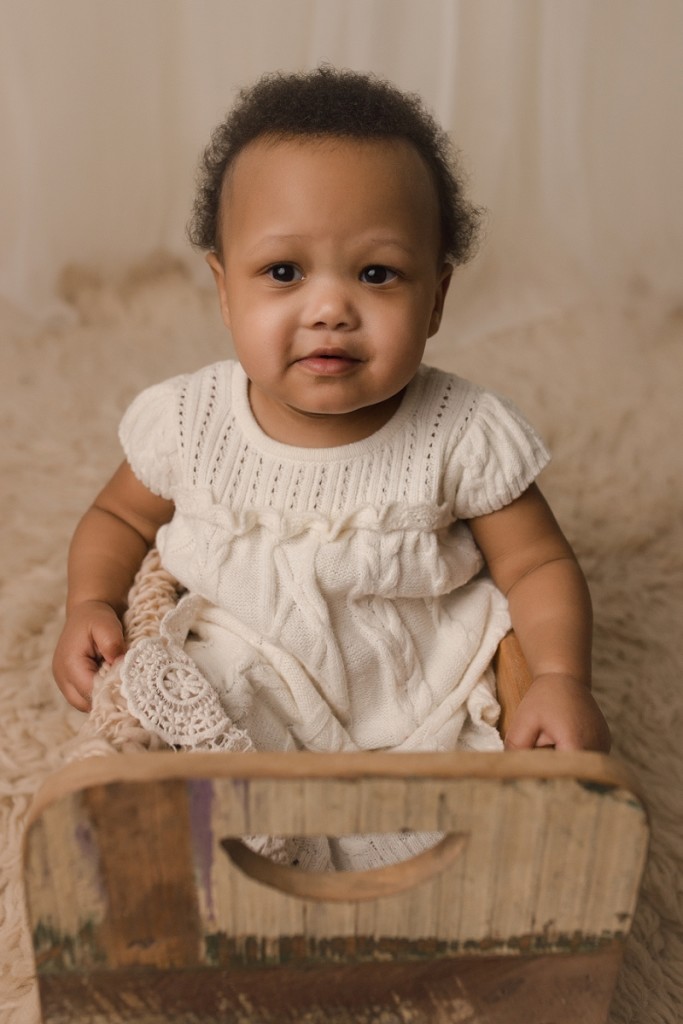 Sylvia, it was a joy, not only to be chosen to tell part of your story, but to become part of it in the way the telling changed me.  Also, thank you for my spontaneous kisses.
Interested in having your own story told in One Year Old Pictures Greer SC?  I'd be honored to be considered.  Click here to learn a little more about working with me.
I have to admit, I love my creams and neutrals.  If I could shoot only on my creams and neutrals, I'd be so happy forever.  They never fail to inspire me.  I love the way the draw attention to baby alone.  But then you have sweet clients whose world is literally unicorns and rainbows and you know that color needs to shine for their cake smash.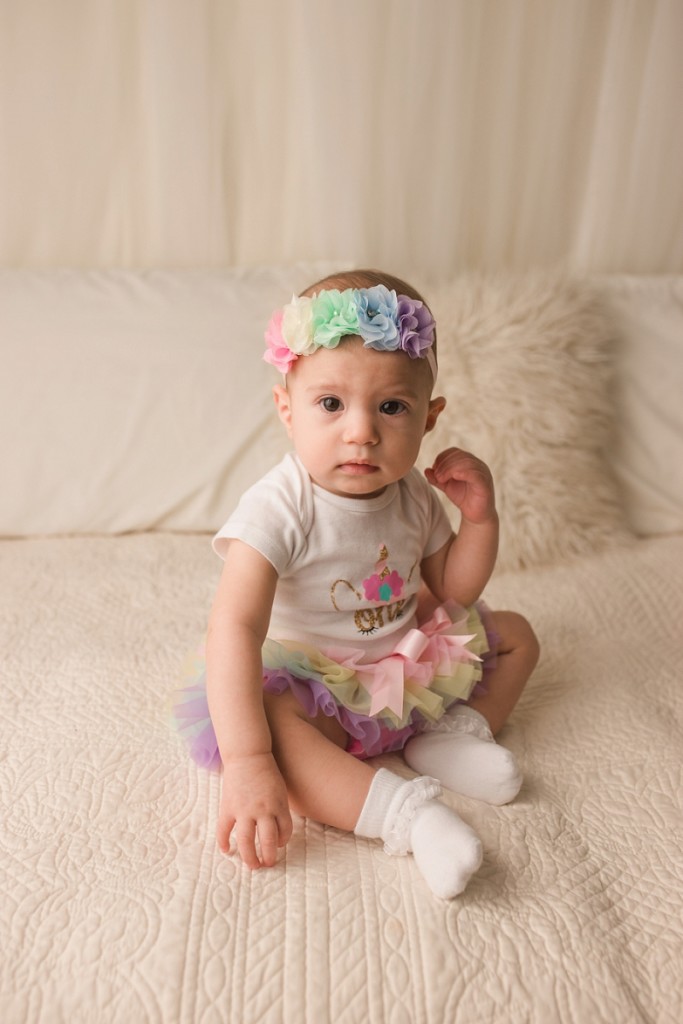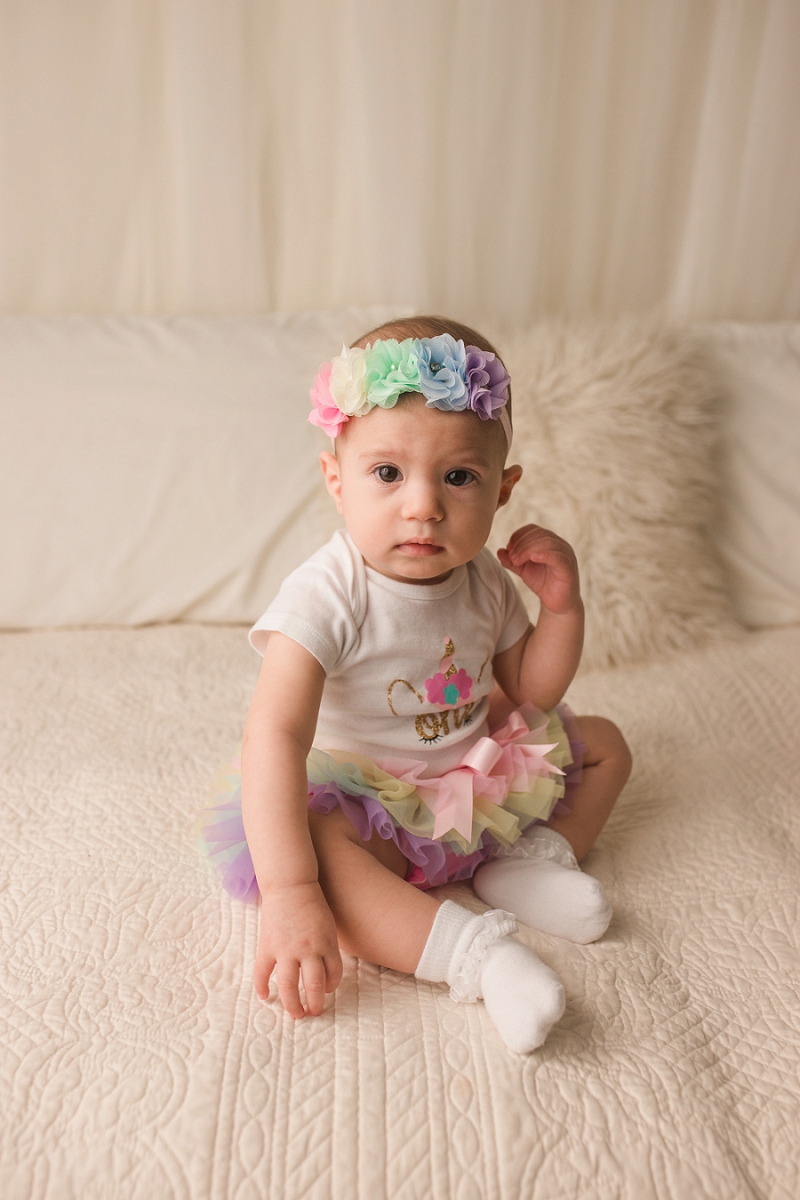 You see, Gia is a rainbow baby.  She's a baby conceived after the unimaginable loss of a baby. Gia is also a miracle during a struggle with infertility, so sweet mama Marie also calls her a unicorn.  Over the time I've known Marie, we've texted unicorn shoes, dresses, and rompers back and forth; I've giggled so much as I called myself her #enabler. 😉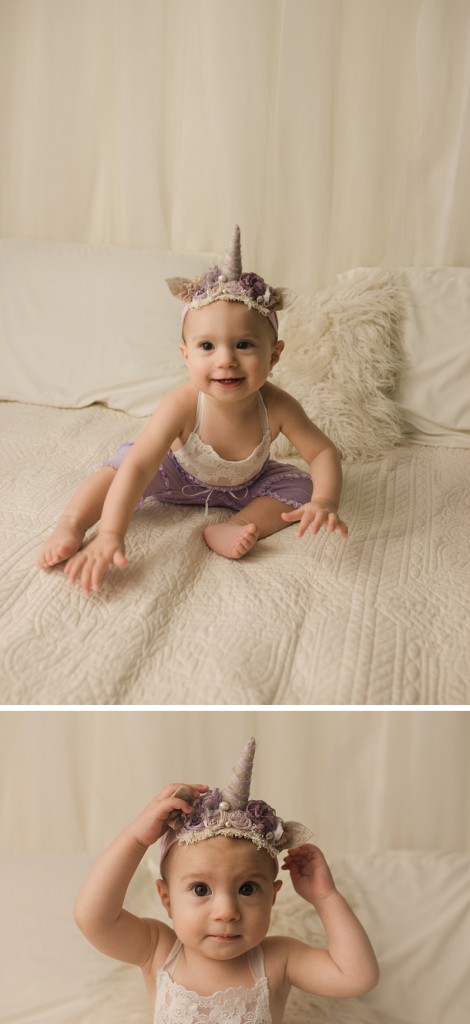 So when Marie asked for a rainbow and unicorn theme, I knew it was right to branch out from my neutrals and embrace the color or all the colors as it was.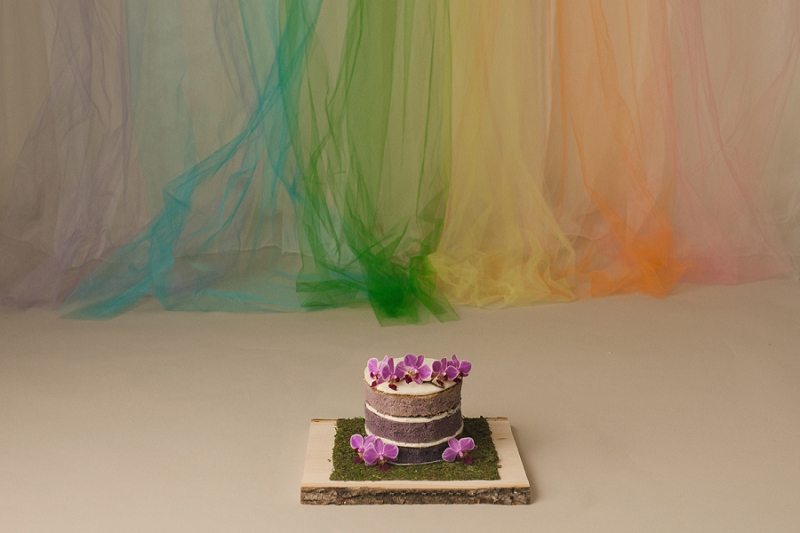 Cake smash sessions include a set, outfit, and cake planned with your inspiration.  I love doing these!  For Gia, tulle created her rainbow set.  I'll be using this often for rainbow babies in the future!  We chose a purple romper and Dearest Dreams created this one of a kind unicorn headband to match.  Marie squealed like a little girl when she saw this headband… and she may have sent a few text curses of joy :-p  You'll never know for sure.
Christine of Baking Sweet Scents created this ombre naked cake and I decorated it with some orchid flowers that seemed to me as rare and miraculous as a unicorn.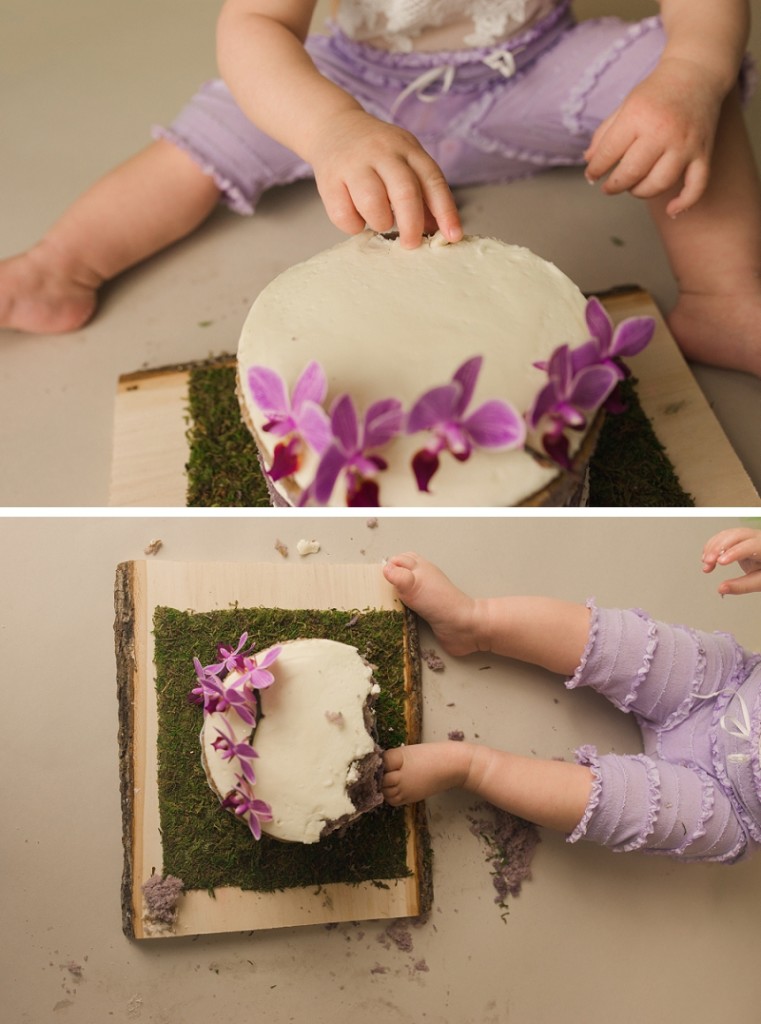 But babies are never really sure of cake.  I never know if a one year old will cry or stuff her face.  So I had big brother Frankie coax Gia to dive in and the result are some of my favorite images from the session.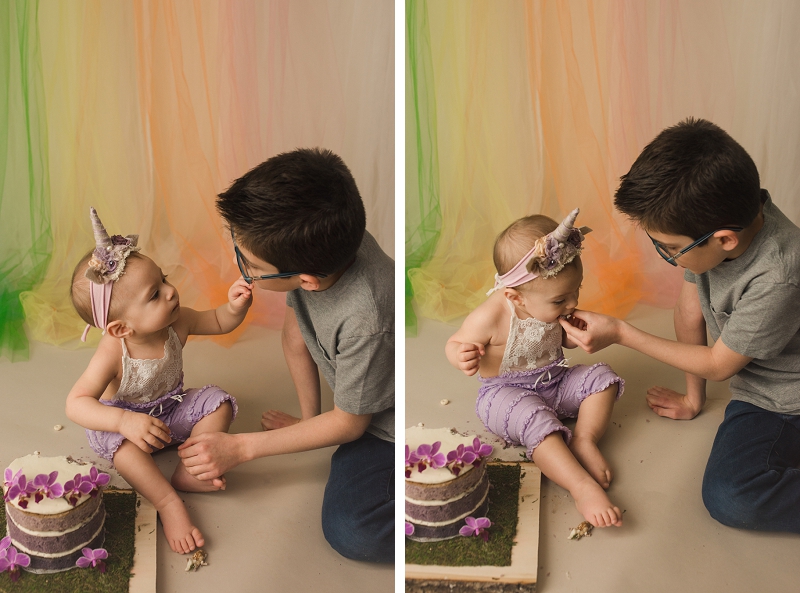 We finished off with a bubble back and, of course, a unicorn towel.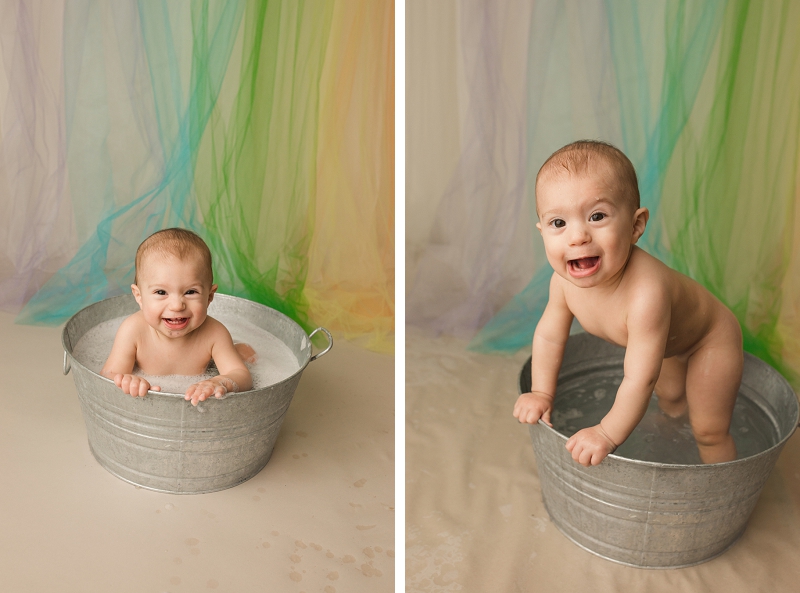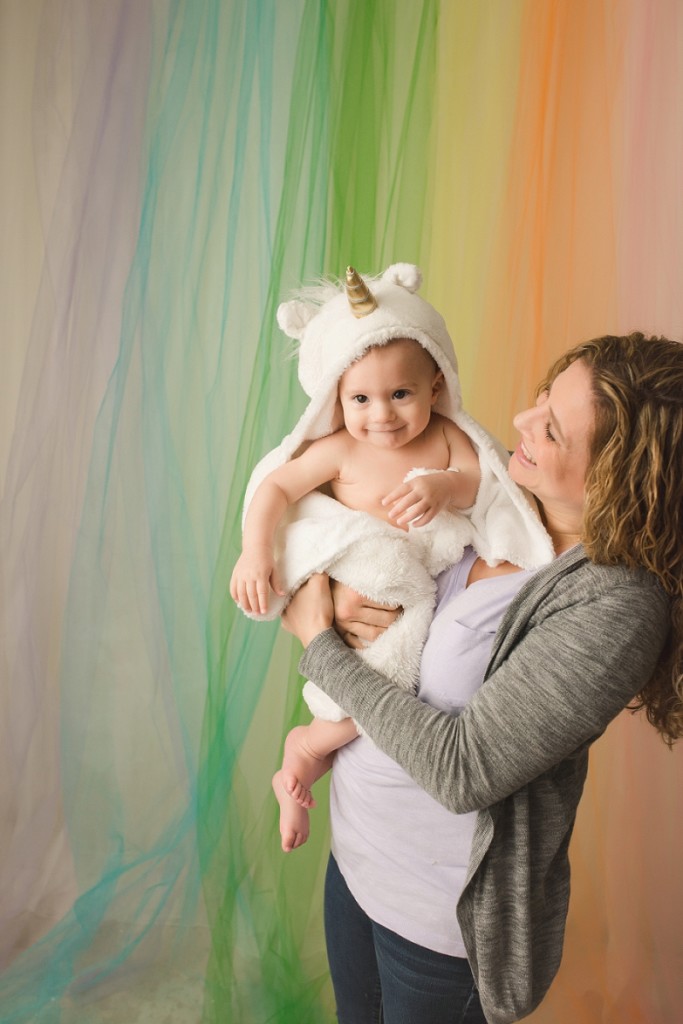 Did I mention that we also snuck in family portraits which are included in every custom session?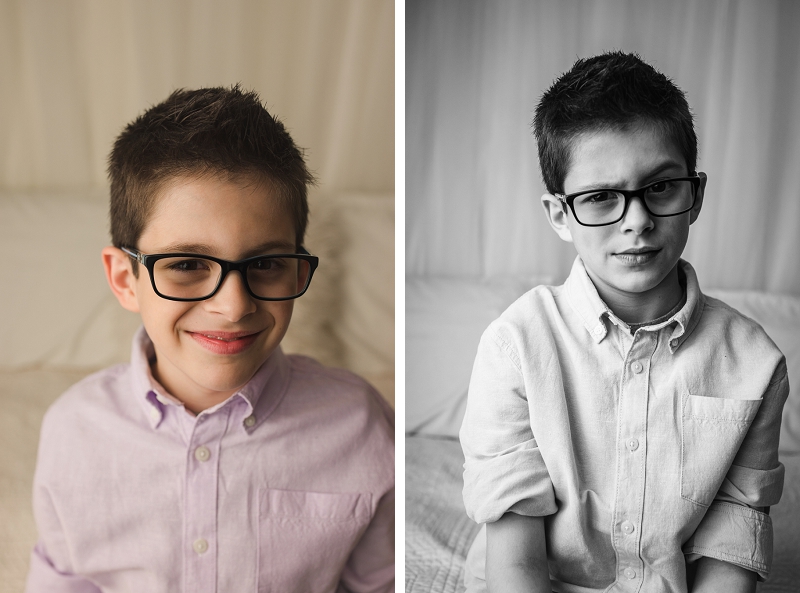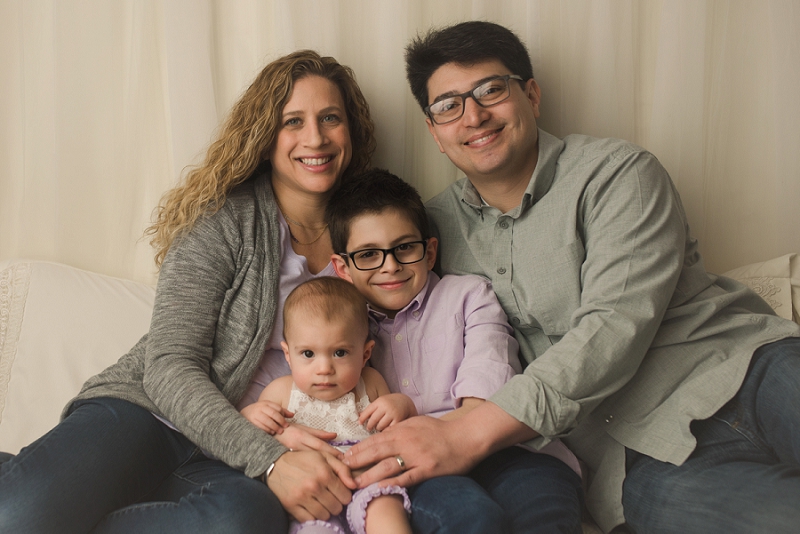 Marie, thank you for always being a delight to serve.  I can't wait to see you again soon!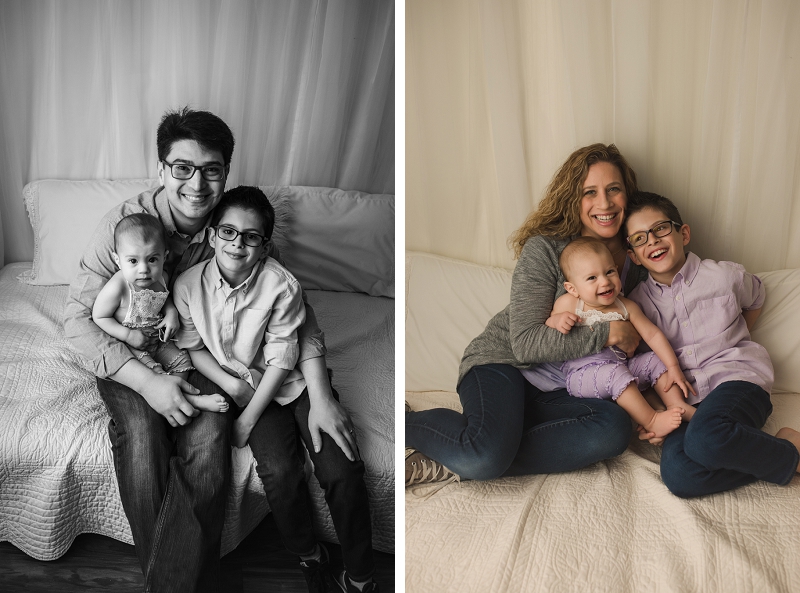 Interested in planning your own miracle baby's cake smash with me?  Great!  Shoot me a quick email about your ideas through my contact form here.
There are moments during pregnancy that seem like it might never end. Anxiously waiting to meet your baby or never feeling comfortable after week 36. Even if pregnancy seems like it will never end, those nine months will eventually fly by, and preparing for a baby can be an exciting and hectic process.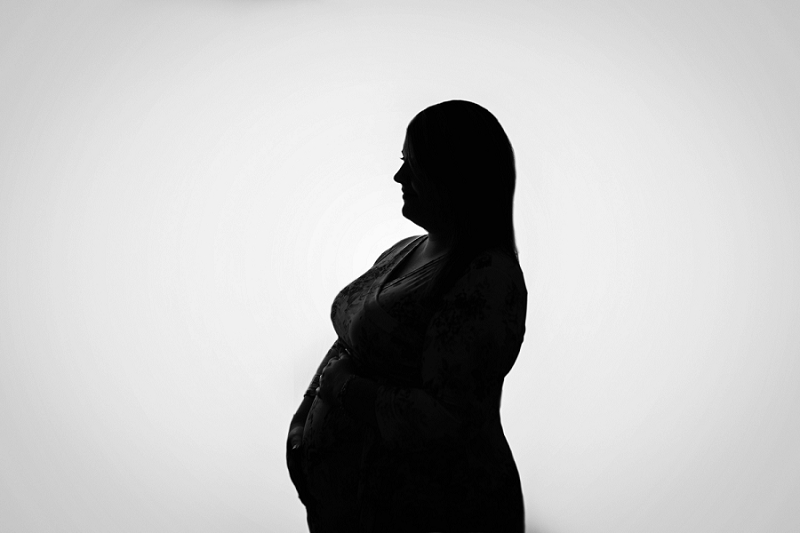 Babies can be expensive. Fortunately, since 2013 the breastfeeding provision of the ACA has helped expecting moms. Mothers are now eligible to receive a free breast pump through their insurance.
Do I Need a Breast Pump?
Most commonly, a mom uses a breast pump to return to work and continue to provide breast
milk for her baby. A breast pump can support a mom's breastfeeding goals in a variety of ways. It can help manage engorgement or draw out inverted nipples. Building a supply of expressed milk means your partner can the responsibility and joy of feeding. The breast milk supply can be used in case you are unable to breastfeed your baby.
One of the most generous things you could do with an excess breast milk supply is donate it. For premature babies in the NICU, breast milk is one of the most powerful things to help their development. As you can imagine, expressing milk in those situations is extremely stressful. Donating to milk banks helps preemies get the breast milk they need safely and effectively.
Even if you don't plan on using a breast pump, it's better to have it and not need it than need it and not have it. Your eligibility for a pump might expire after a certain date after your baby arrives.
How to Get a Breast Pump Through Insurance
When was the last time you filed an insurance claim for anything? It is a process. For most insurance policies, a woman is only eligible for a breast pump during a certain time during her pregnancy. Some women can't get a breast pump until 30 days before their due date! That does not leave a wide margin if your baby comes early.
If you do chose to go at it alone, the first step is to contact insurance company, and you will get clarification on what pump features you qualify for. Usually the insurance agent is familiar with only one "insurance breast pump".
Next you'll need to get a prescription from your OB/GYN to prove a breast pump is medically necessary. You'll need to make sure the doctor's office faxes prescription to your insurance agent.
Now you can get your breast pump! You can either buy a breast pump and wait for a reimbursement or order the breast pump from a medical supply store at the exact right time.
The Aeroflow Breastpumps Process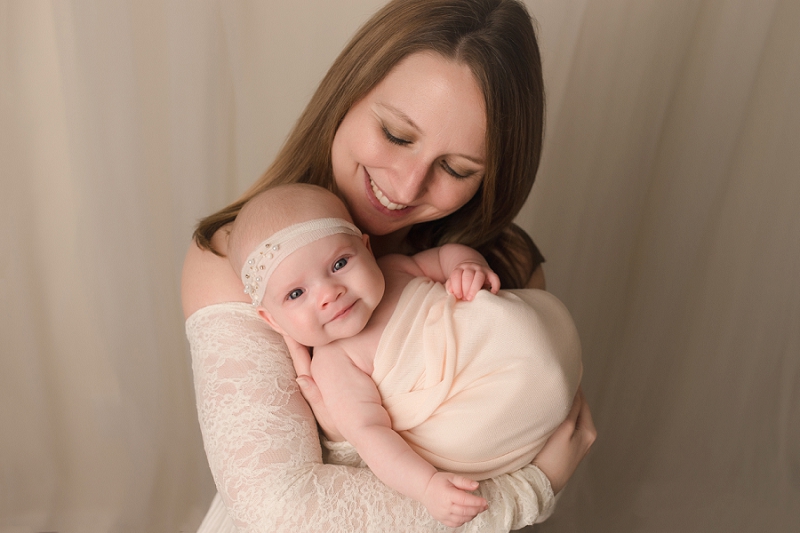 As an expectant mom, you have a lot of your plate, and getting a breast pump through insurance doesn't have to be one. Aeroflow Breastpump makes the process of getting a breast pump covered through your insurance as easy as possible. We value the individual and work to determine exact coverage and benefits based on your specific insurance plan so that you get the best breast pump to make your breastfeeding experience a positive one.
To get started, Aeroflow's qualify through insurance form asks for a few bits of information such as address, due date and insurance provider. Once you submit the form, a dedicated Breastpump Specialist will process your information and give you a call to discuss your options. Aeroflow offers a huge selection of breast pumps for you to choose from, and our Specialists are trained on each and every pump to help you choose the best option for your lifestyle.
We take care of everything, including:
Contacting your physician for a prescription
Recommending breast pump options based on your lifestyle and breastfeeding goals
Informing you if certain resupply options are available under your insurance plan
Billing and processing insurance claims for a breast pump
Shipping your breast pump to your door, free of charge!
Once you choose your breast pump, we process your order ship it to your door. The entire process is totally free! Some insurance plans require that a mom is at a certain point in her pregnancy before she gets her pump, but your Breastpump Specialist will let you know exactly when you can get order placed and will even remind you about your eligibility and benefits when your due date is near if you end up having to wait a bit before ordering your breast pump.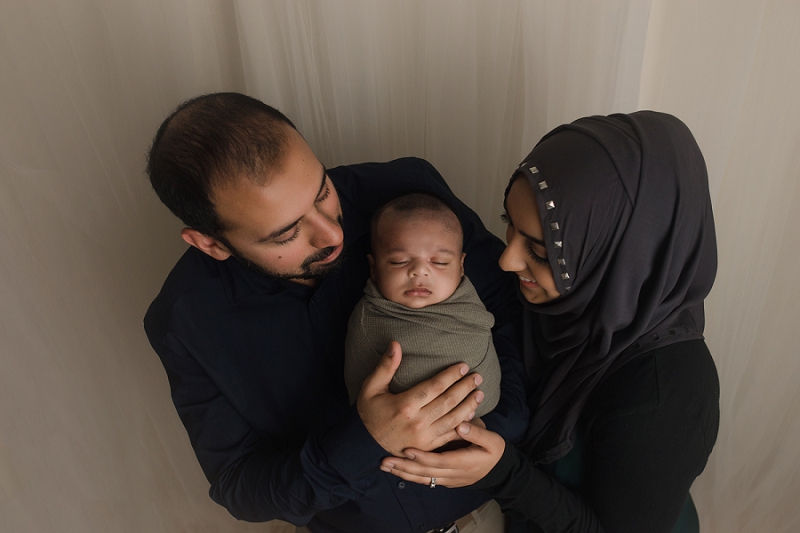 Preparing for a baby requires a lot of decisions. As an expectant mom, use your time wisely on what is important to you whether that's finding the perfect nursery room color, interviewing pediatricians, or booking a baby photographer. Let Aeroflow Breastpumps send you a breast pump so you don't have to worry about it.
Everyday your baby gets a little older.
First, they roll over.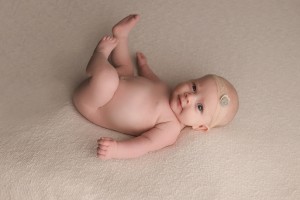 Then, they sit up.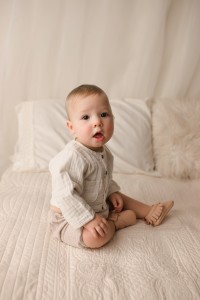 Then, they get chunky thigh rolls.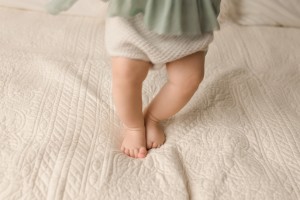 Next, they're one!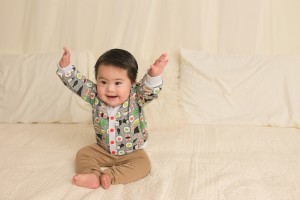 Then, there's curls.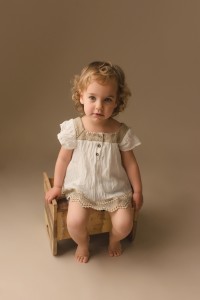 Finally, you blink….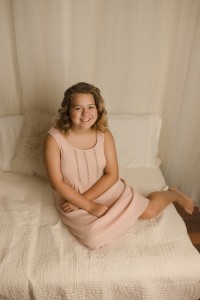 Time is a merciless tyrant.
Slow it down.
Capture them now.  As they are.
Introducing Milestone Mondays
7 weeks and up!
one baby
20 minute sessions
Two sets
Two outfits: bring your own or use the studio wardrobe!
5 hand edited digital files that you choose
$99 session fee

July 16, 2018
September 10, 2018
December 10, 2018
9:30