Blog
When Larisa and Angelo walkined it the studio for their Natural Simple Newborn Photos Greenville SC, I was immediately sure that we would be friends.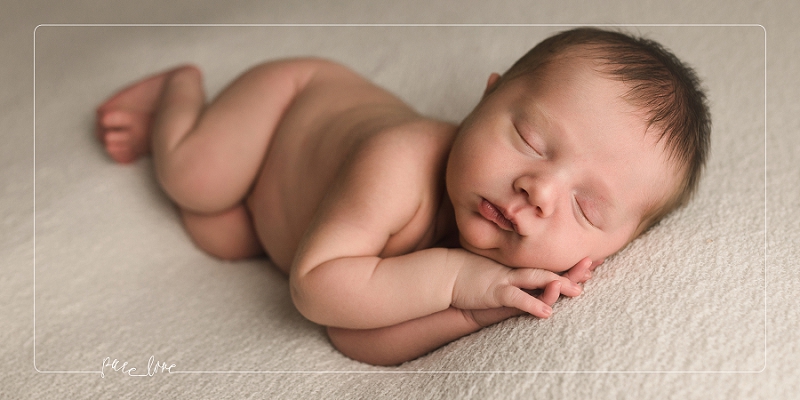 First, Larisa was wearing a dress that I owned in my studio wardrobe. Second, their smiles were so warm.   Finally withing ten minutes of their session's start they we were all laughing hysterically at a text conversation.  You see a stranger had been added to a group text and Larisa and Angelo were totally creating sheer mayhem confusing this person.  It was hysterical as this person tried to figure out how he knew them.  Truly, I was in love with this fun loving couple almost immediately.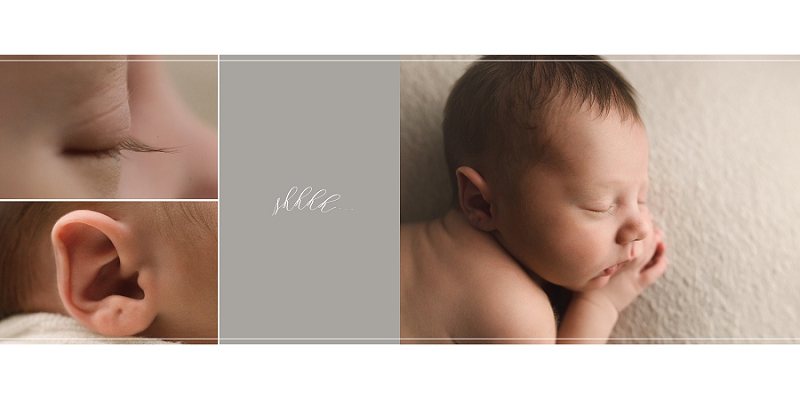 And then we discovered that Luca also had Gandalf eyebrows: these beautiful sheer blond eyebrows that stuck out in all directions.  It was impossible to photograph this phenomenon, but that's okay because Luca had some many other beautiful features. His eyelashes, his tiny ear dimple, and this beautiful profile are quiet possibly my favorite album spread that I've ever made.  But really, Luca was just exquisite.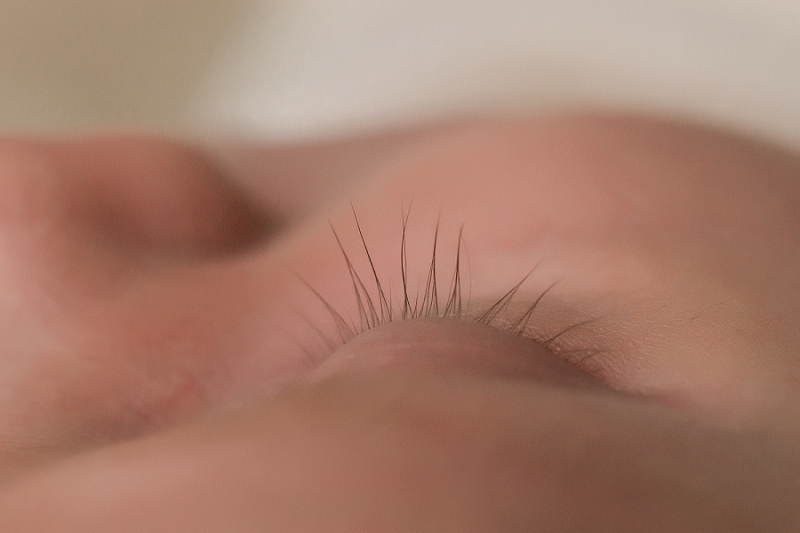 Luca even gave us a few smiles.  And this is my first newborn smile with eyes open ever recorded.  He was just 10 days old!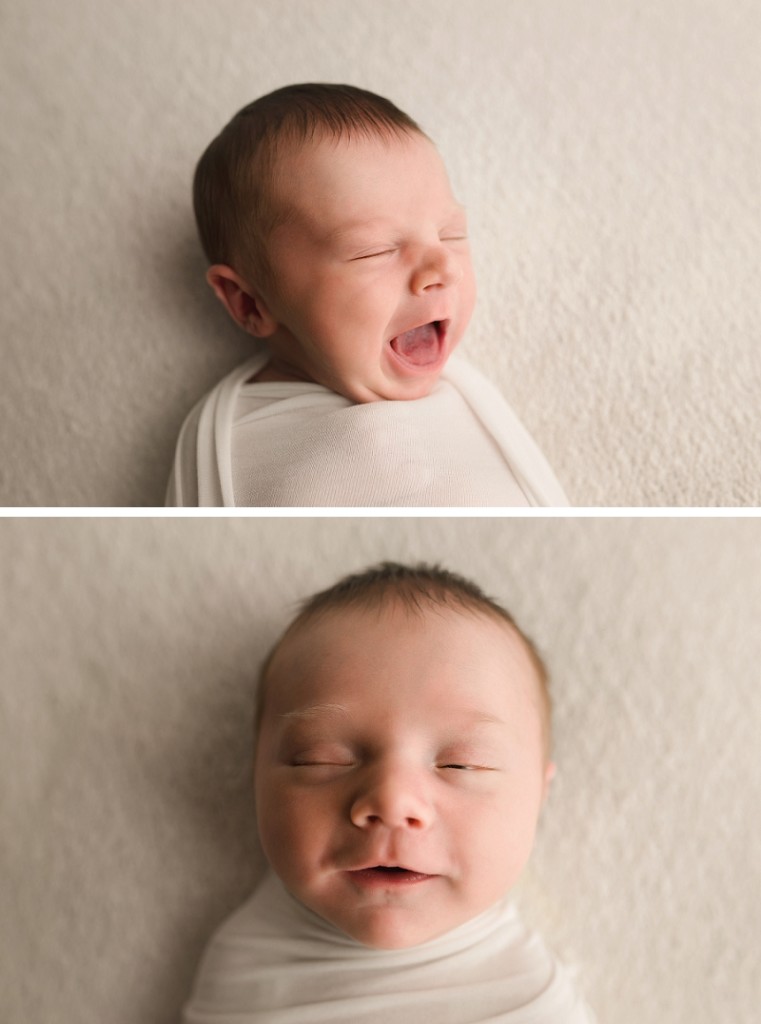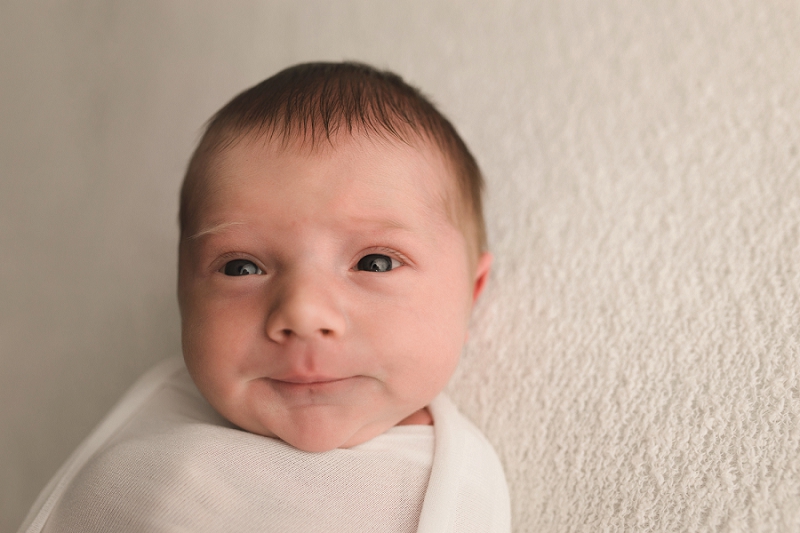 While I adore a newborn on creamy backdrops in all their simple and profound glory, I also love capturing relationships even more.  And as I mentioned, Larisa and Angelo are perfectly matched in laugher and joy.  Luca completes them. The way he fits in their arms and the way they dote on him: breathtaking.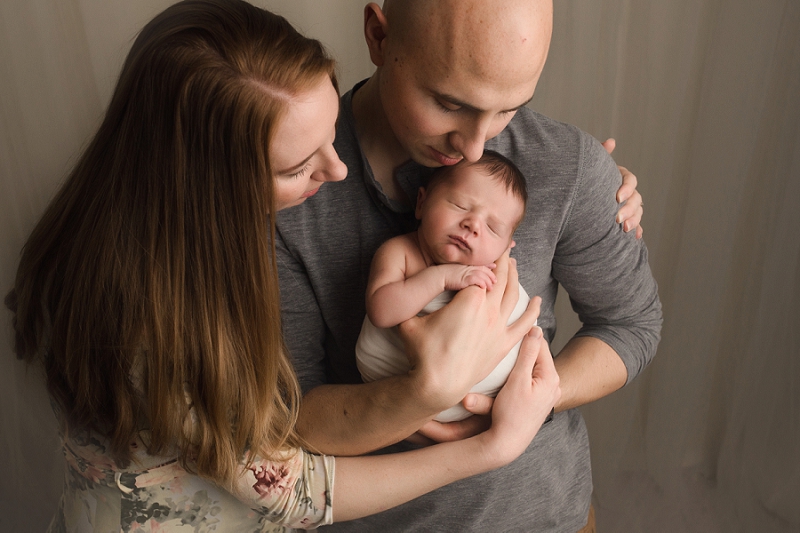 Larisa and Angelo, you already know the secret to both parenting and marriage: laugh often and never take yourselves too seriously.   Add in the ability to say "I'm sorry I was wrong," and you will be wiser than most couples and parents are.  Luca is so blessed to have you.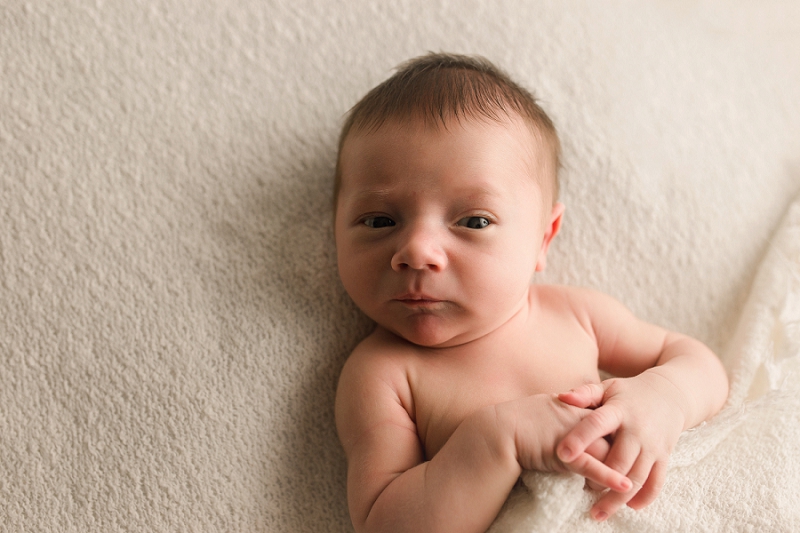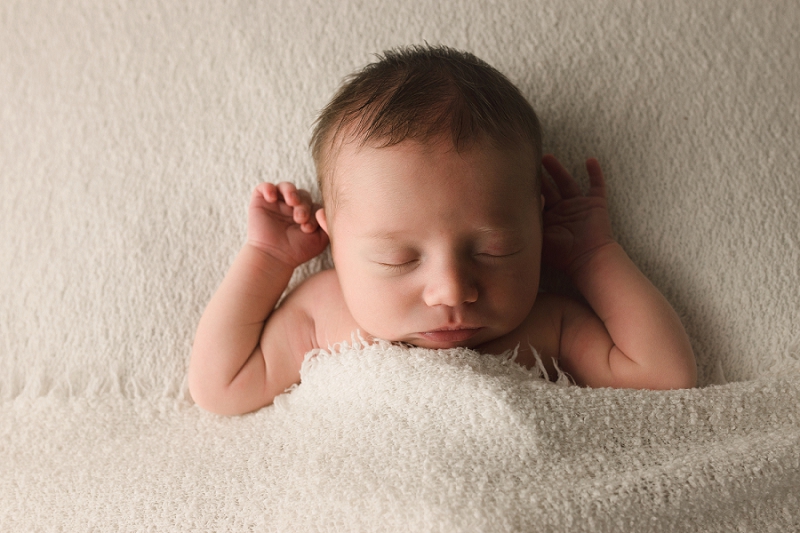 Are you interested in booking your own session for Natural Simple Newborn Photos Greenville SC?  Need a resource for deciding on the best photographer for YOU?  Insert your email in the box below and I'll send that right over!


Noel contacted me for Timeless Natural Simpsonville Newborn Photos because she loved my style. The details, the simplicity, the focus on the sweet baby and the relationships was just as much her heartbeat as mine.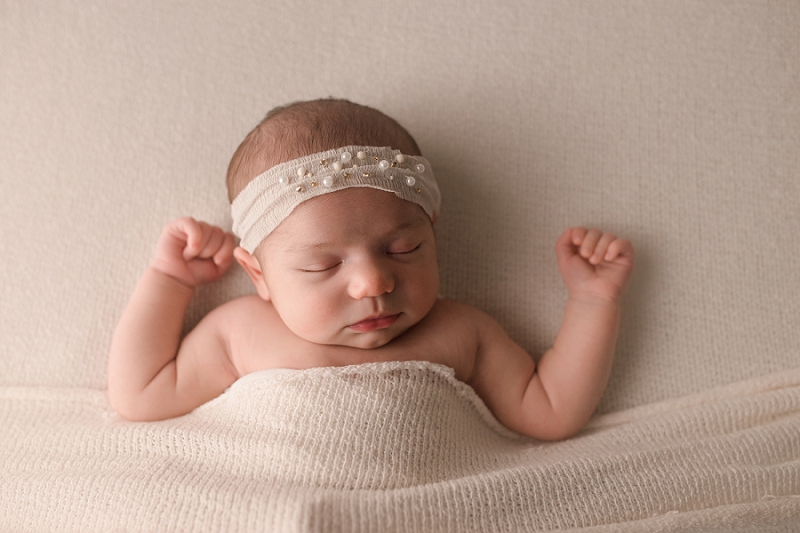 Noel and Chris had just moved back to Greenville to be close to family.  They closed on their home and just days later sweet Addison Josephine arrived on Christmas Eve. I guarantee sweet Addie Jo was the very best Christmas present this family has ever received.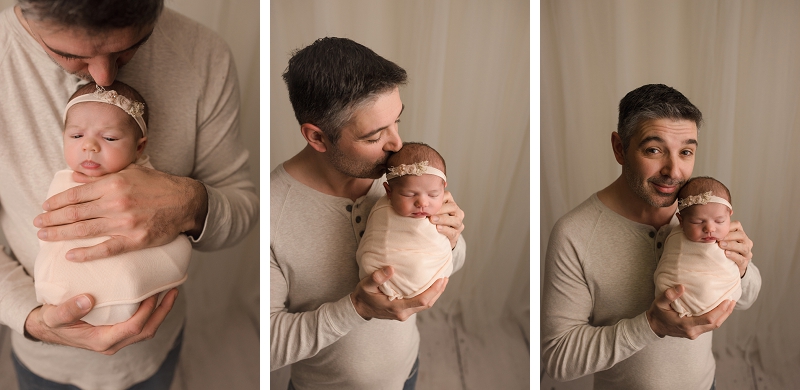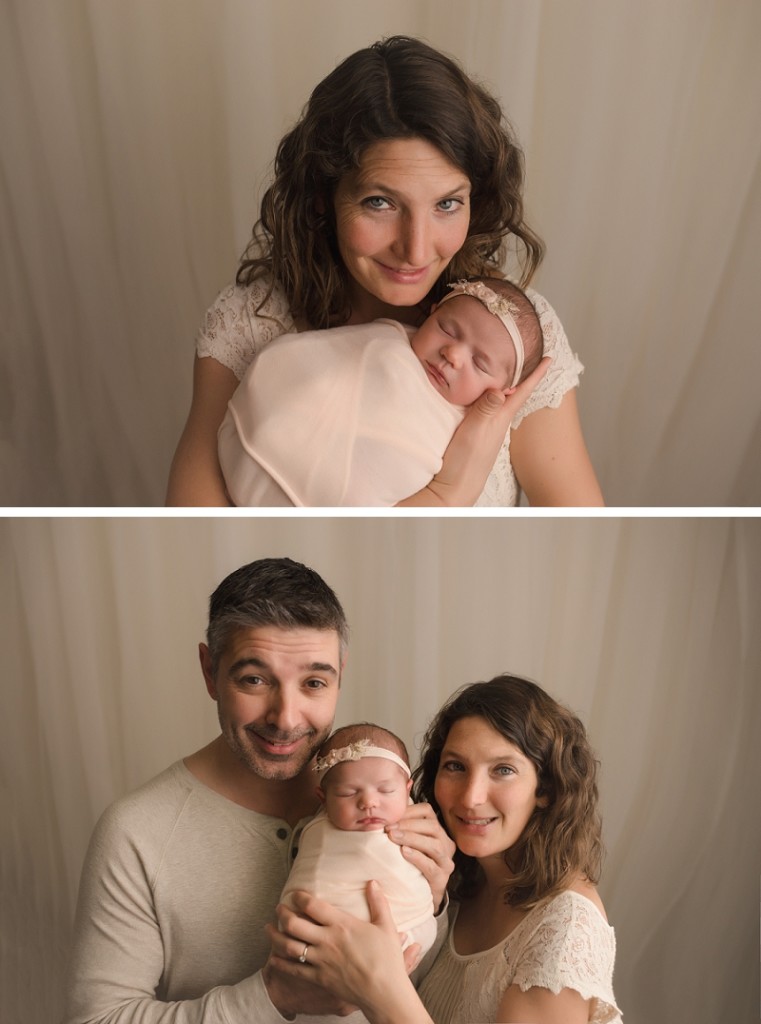 Addie Jo came into the studio at about a month old two days after a South Carolina big snow. The first thing I asked her parents was if I could take her outside to play.  It was 55 degrees, but I wrapped her in three wraps and put a wool bonnet on her head.  I took her outside to this shady patch that had not yet melted and photographed these images in about 5 minutes.

Baby safety is so important to me. I will never endanger a precious life to get "the shot".  Addie Jo and every newborn that comes into my studio will always call the shots. I monitor their temperature and re-position babies when they start to loose circulation in their limbs. If I walk away or do a pose where there is danger of startling, I will ask mama and daddy to keep hands on or near.  If the image looks impossible, then the odds are we created it in Photoshop.  I repeat: newborn safety is a big deal to me!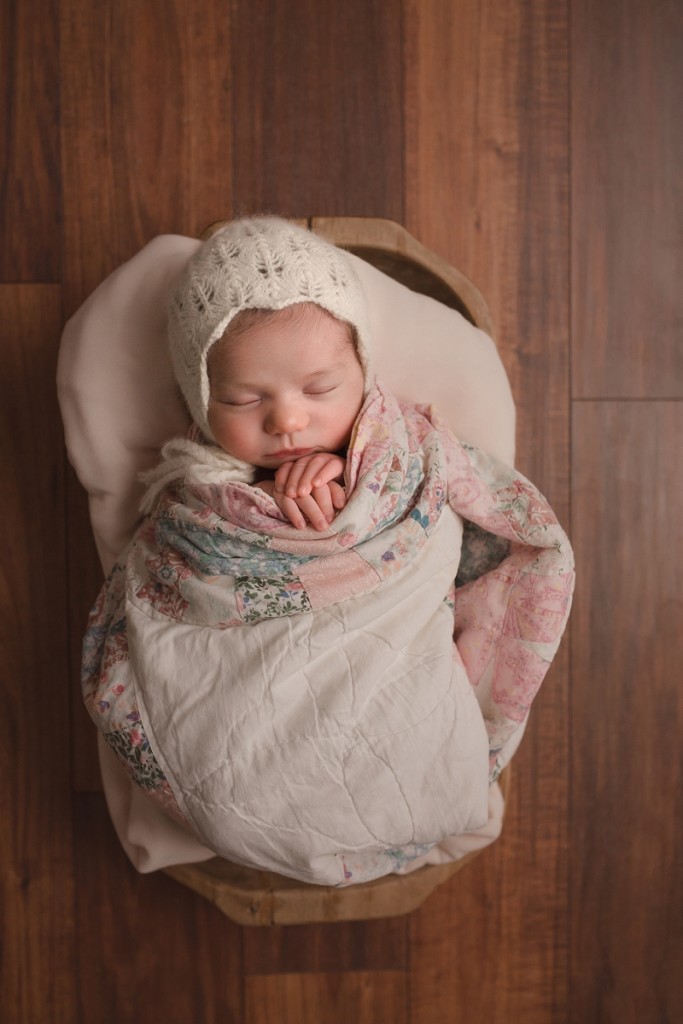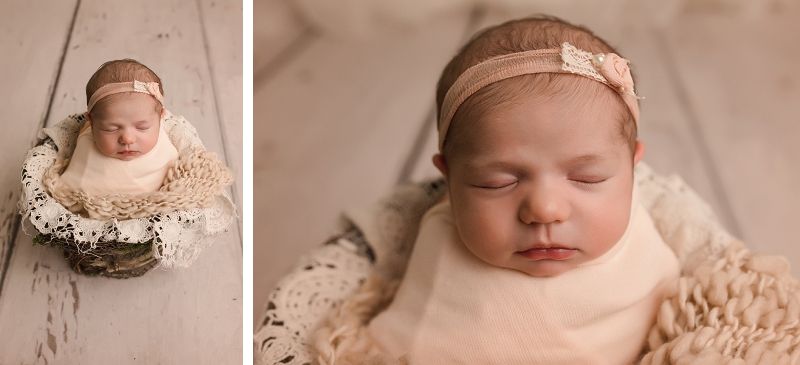 Although I love my snow in South Caroline picture, my favorite set of Addie is this simple cream set with the curly posing and the sweet newborn faces. They are perfect just as they are.  Always. Babies don't need embellishing to be beautiful.  They just are.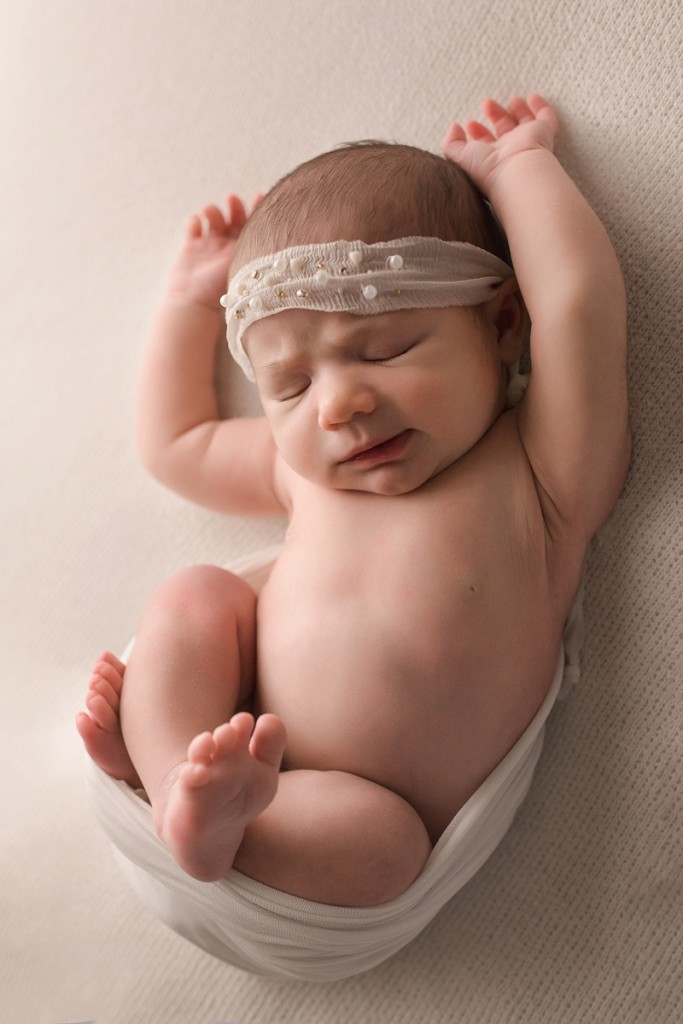 Thinking about booking a session for Timeless Natural Simpsonville Newborn Photos? I'd love to hear from you today about your dreams and wishes for preserving your memories in fine art.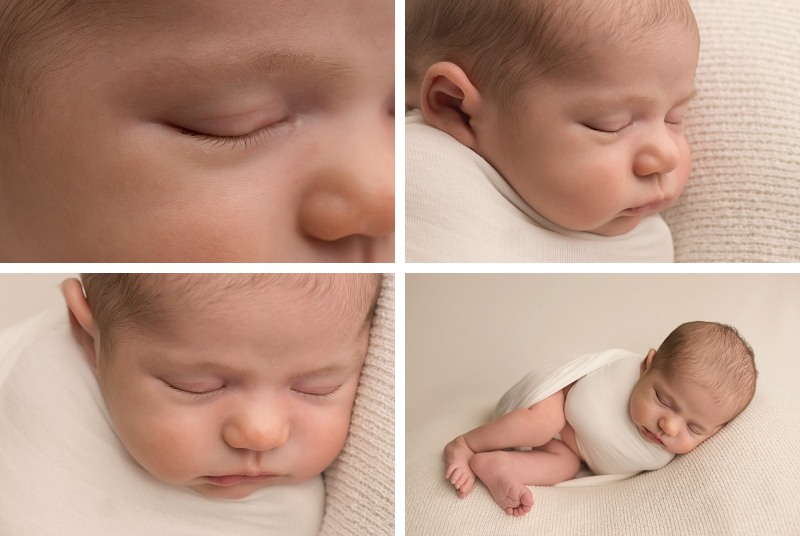 Meet Sevin I was delighted to be her Greer Studio Newborn Baby Photographer.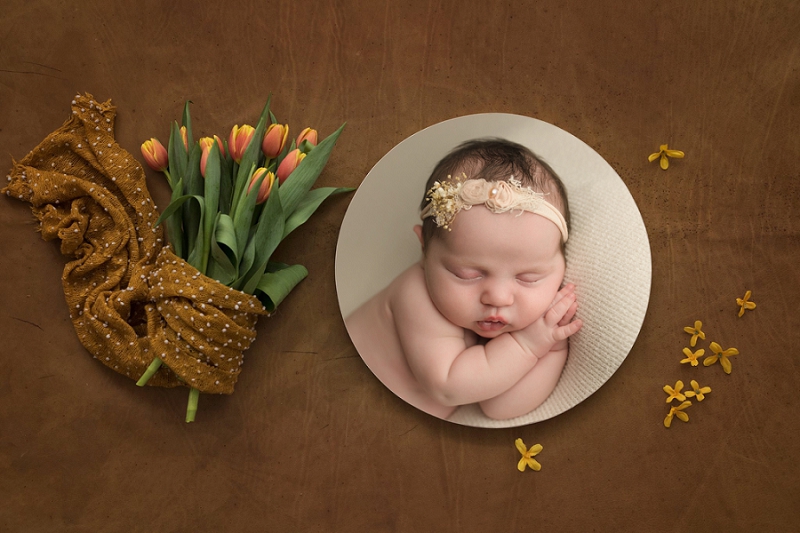 This sweet PREG miracle was longed for through many hard years of infertility. Her mama writes about her experiences through infertility and early motherhood in her wonderful Instagram Account.

When Heather brought Sevin into the studio I gasped.  This angel had the most beautiful head of hair and the most gorgeous little pout.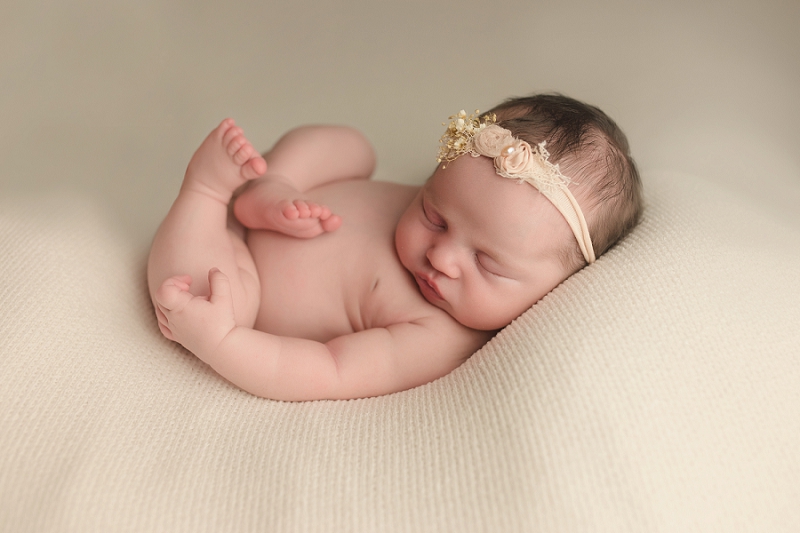 Heather's pregnancy not only had a rough start with infertility, but she struggled throughout her entire pregnancy with pain and other symptoms. As difficult as labor can be, Heather was so grateful to have Sevin safe in her arms.  So when Sevin flashed this smile in her parents arms… it was like the miracle of Sevin unfurled anew.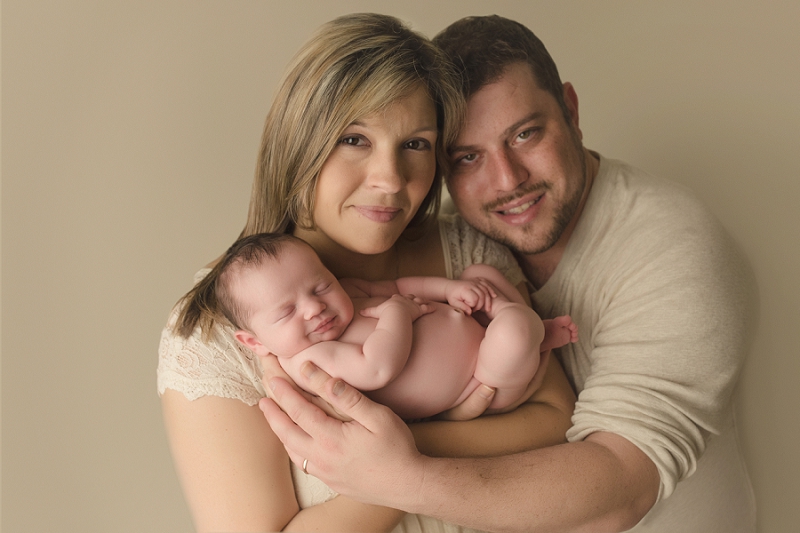 One of my favorite parts of working with Heather is that she's completely unpretentious. We've had this beautiful conversation about how we can both remember awkward things we've said to someone else for years. We've talked about how it feels to be an introvert in a world that esteems extroversion. We've chatted about diaper rash and teething and struggles with family. She's not afraid to ask for help when something is bothering her.  And I adore that about Heather.

I hope that as Sevin grows she'll soak in the quality of gentle integrity that her mother displays.

But really, ya'll, this sweet face. I can't get enough of it!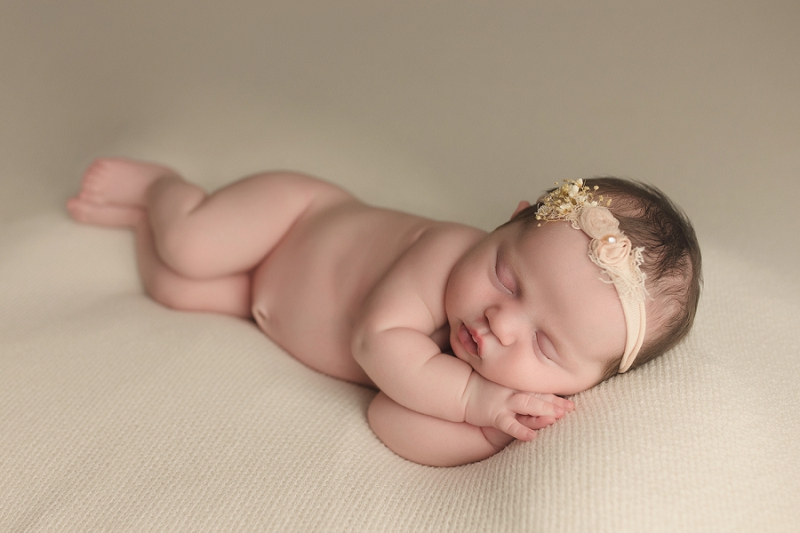 I had some fun stacking props for a different kind of set up for Sevin. Lace, cream, and a curled up baby are all of my favorite things.
Would you like to schedule a session for your own sweet miracle? I'd love to hear your story and work together to create fine art portraits that you will cherish for your entire like.  Click here to get started.
I'm totally in love with Luke's Simple Timeless Newborn Pictures Greer SC.  You wouldn't know it from this photo, but this little guy barely weighed 5 pounds.  He was just so tiny and sweet!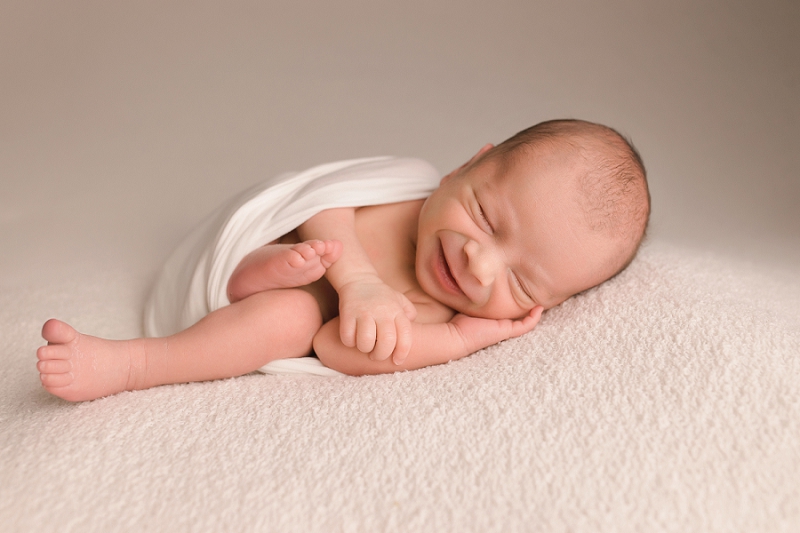 Luke's entry into the world was a bumpy ride.  Mama Andrea and Luke have different Rh Factors, there was a scare about his heart, and they delivered at 37 weeks.  Even so, he was tiny but HEALTHY little guy.  I was so honored to be chosen to photograph him.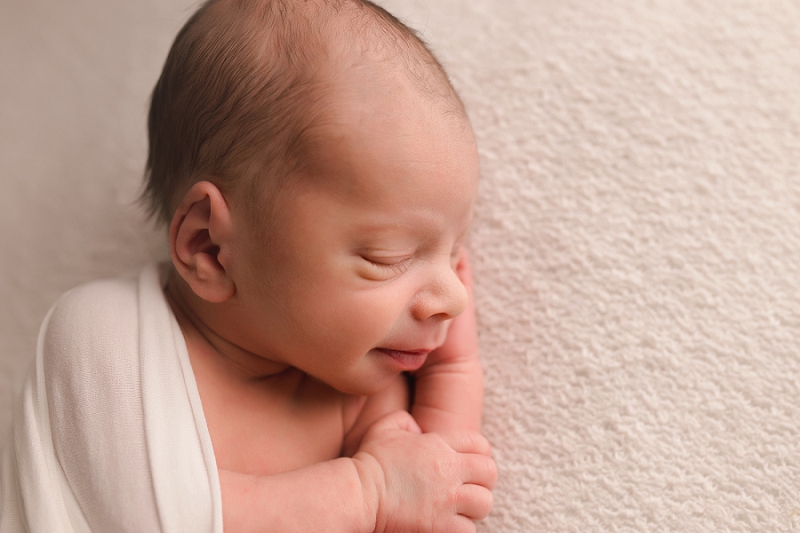 Tiny ones are often feisty ones in the studio and Luke was no exception.  He wanted to be wrapped, please and thank you!  My main goal is always to keep the little ones at my studio comfortable and happy while creating beautiful memories, so wrapped it was!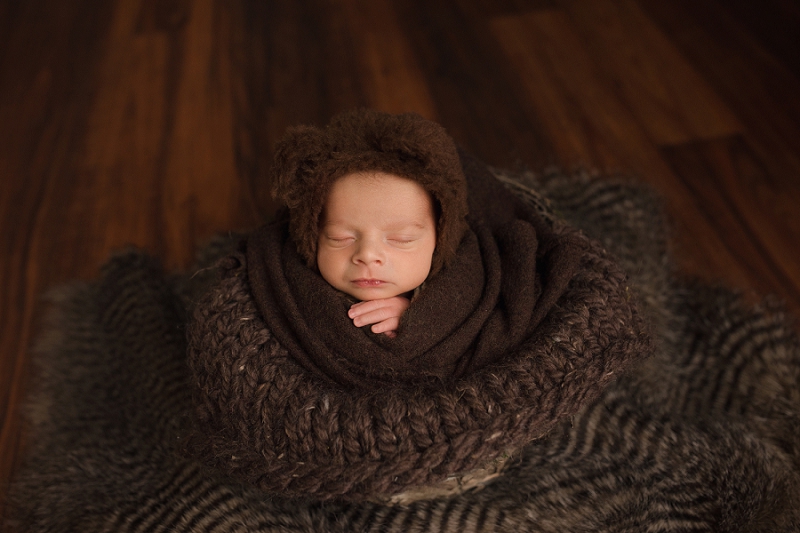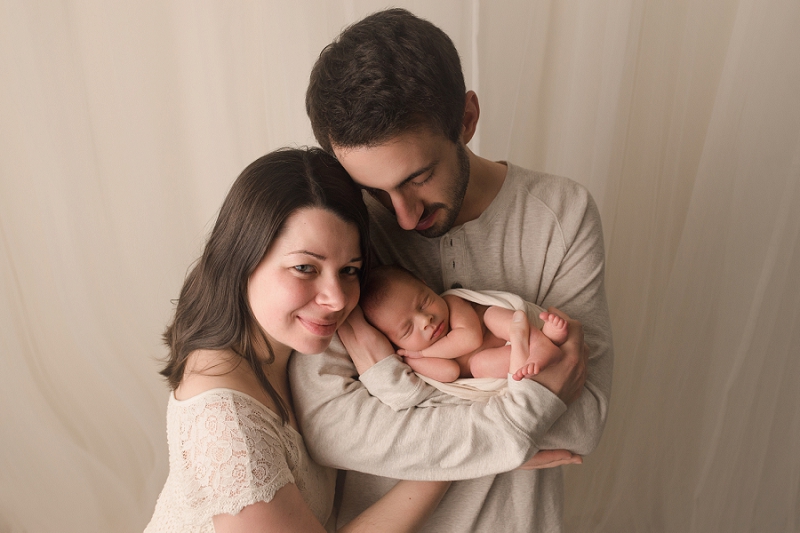 Aren't Andrea, Nicholas, and Luke just the cutest family?  You can really see how small he is in this image.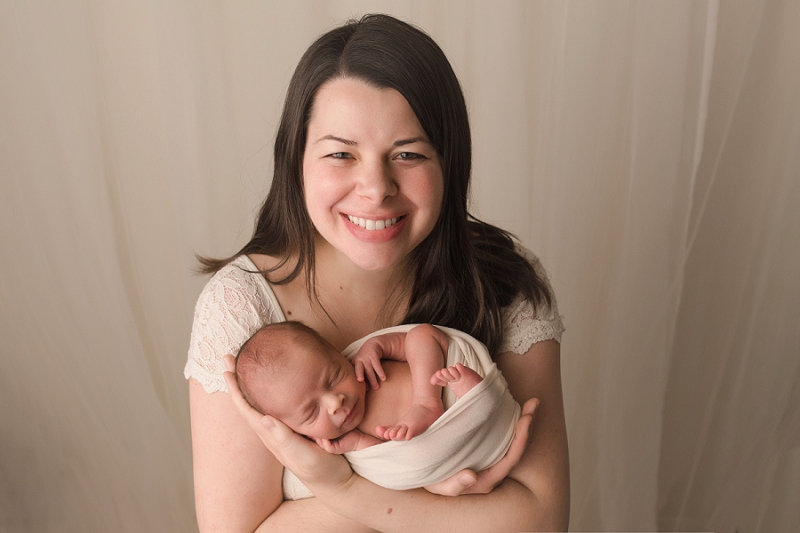 Andrea is also one of the sweetest mamas I've worked with in a long time.  She's super detail oriented, but also relaxed.  I love that personality combination in clients.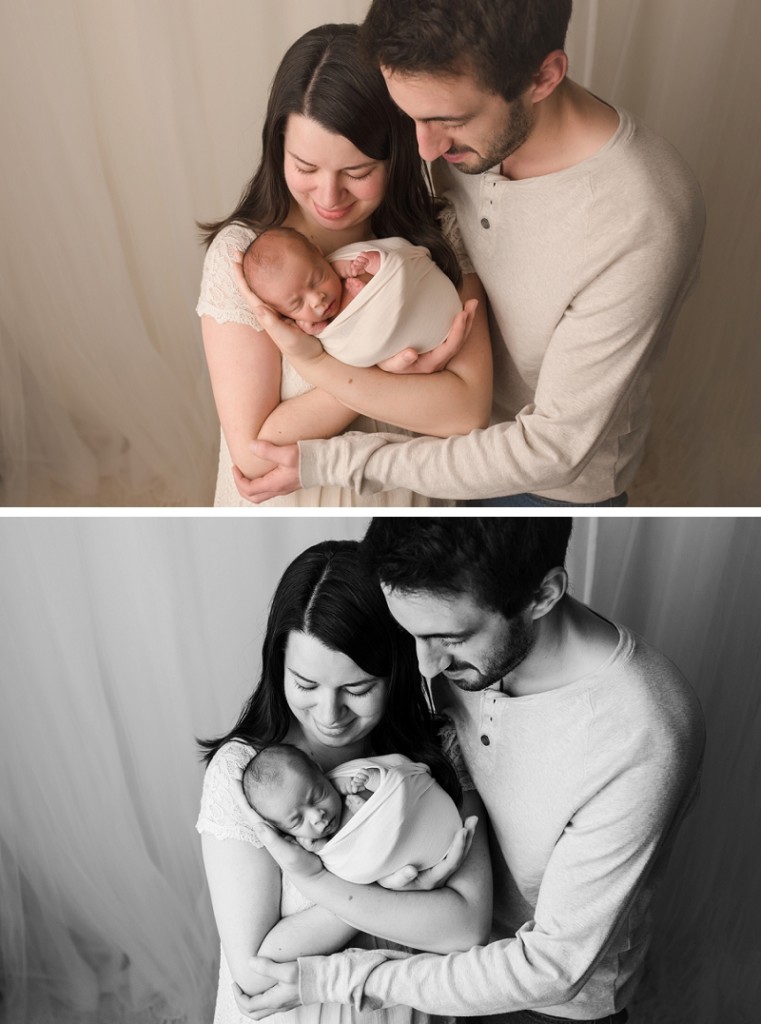 All my clients receive their images in both  color and black and white.  I love both mediums equally and never want a client to have to pick just one.  Which is your favorite of this family pose?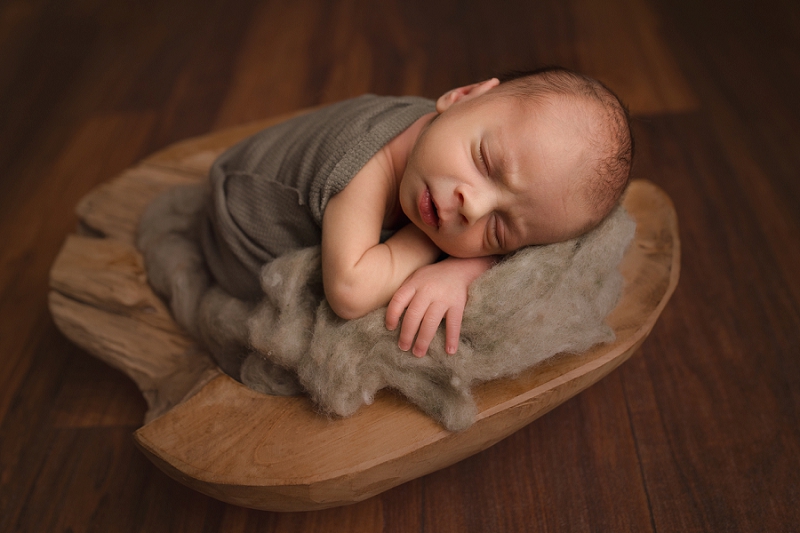 This grumpy brow was a clear favorite.  Newborn faces are simply the best.  As are newborn details: check out Luke's amazing eyelashes!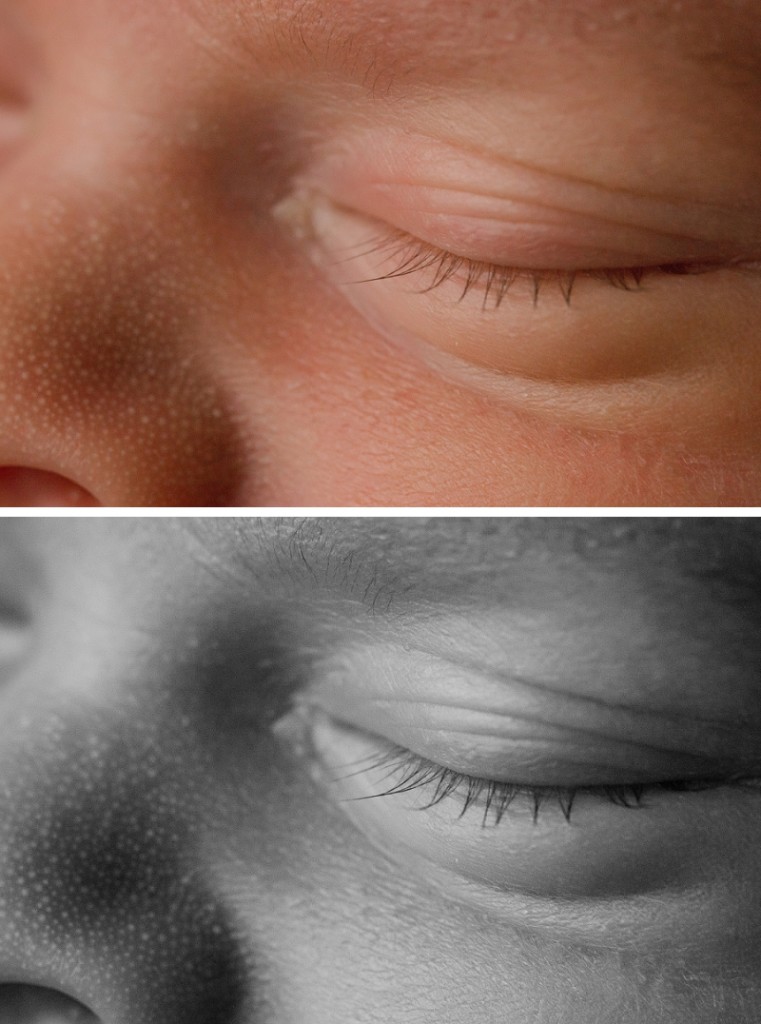 Andrea and Nicholas, you are amazing parents.  Luke is so lucky to have you.  I can see your tender love for him, but I can also see how hard you are willing to fight for him.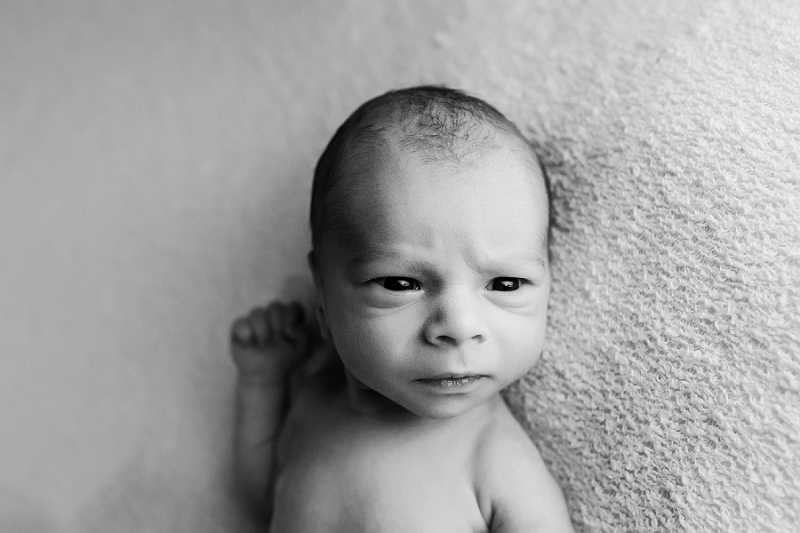 Are you interesting in having your own tiny miracle photographed? I would love to talk to you about creating memories and fine art for your family.  Contact me today to get the conversation about your dream session started.

Meet Avery!  This little ray of sunshine was two years old for our Timeless Emotional Child Studio Pictures Greenville SC!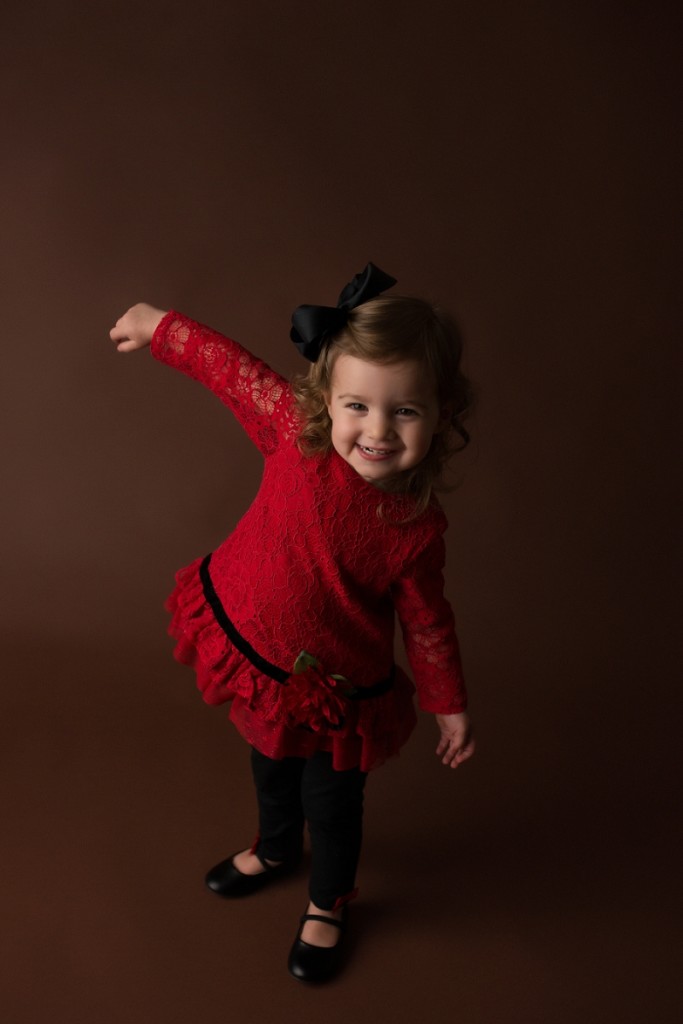 Avery is an absolute ray of sunshine.  Her smile and antics light up her mama's world like the Christmas tree in times square.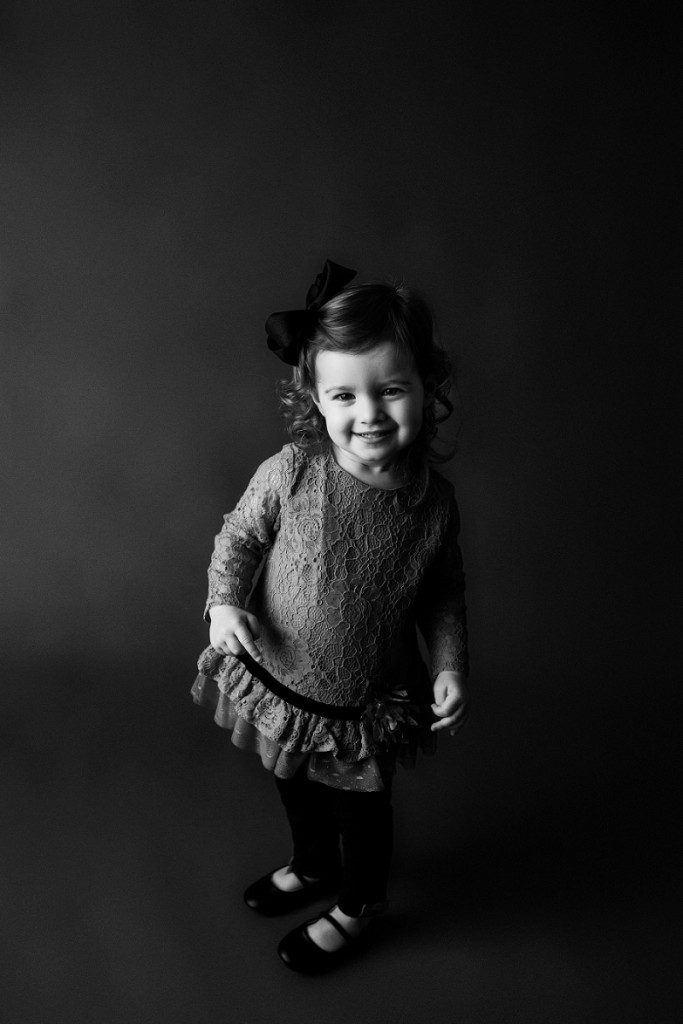 Krista wanted studio portraits of Avery for Christmas. This was a bit out of her normal and I was delighted to hear that fellow photographer Mary DeCrescenzio recommended me.  Mary is the leader of the Greenville Chapter of Tuesday's Together which believes that "A Rising Tide Lifts All Boats."  Thank you, Mary, for lifting my boat with sweet Krista and Avery!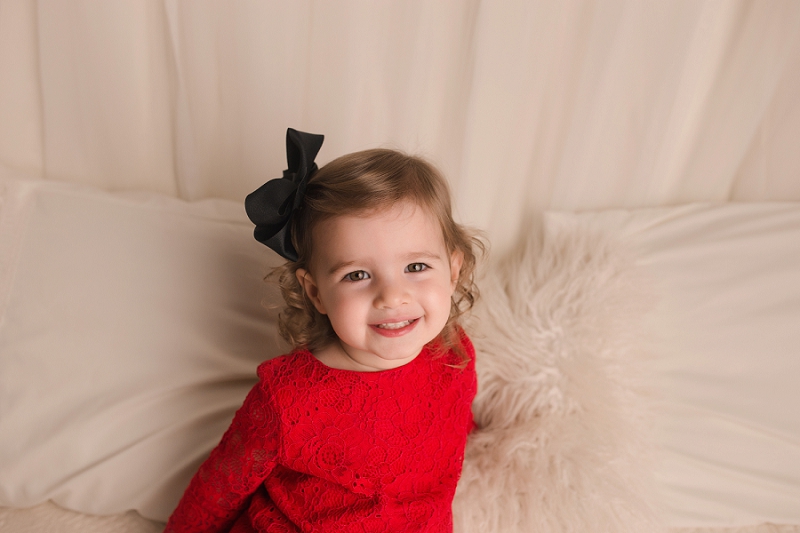 Krista did an amazing job preparing Avery for her session.  She read and used my guide for preparing young kids for a studio session with Quiet Graces and it showed the moment Avery walked into the studio!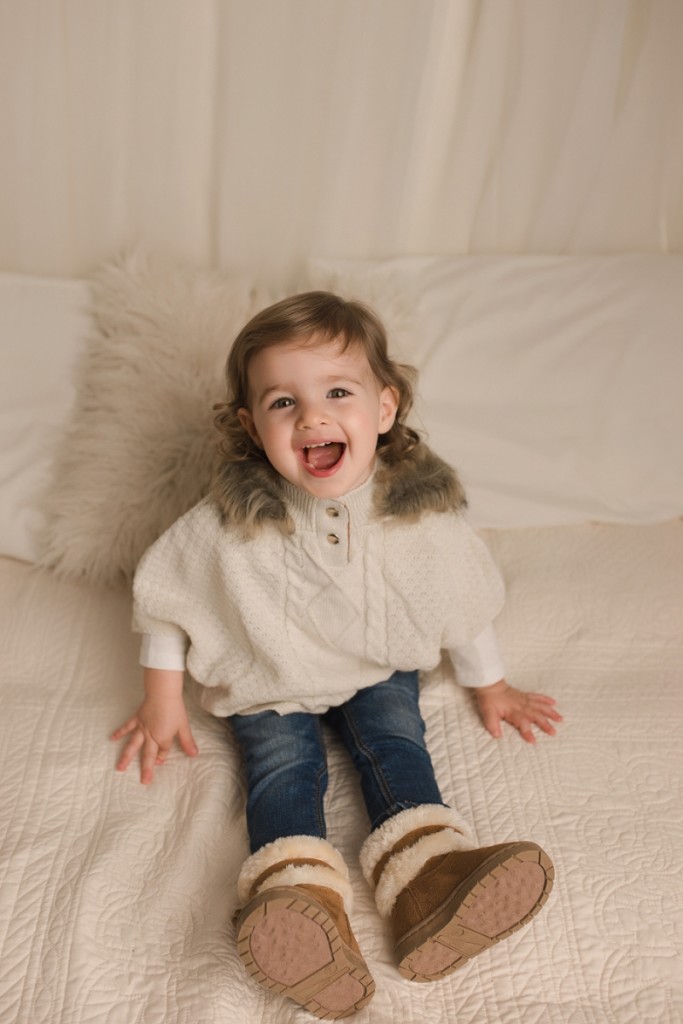 Avery was a ham posing and laughing and playing for the camera! Her mama's prep truly paid off.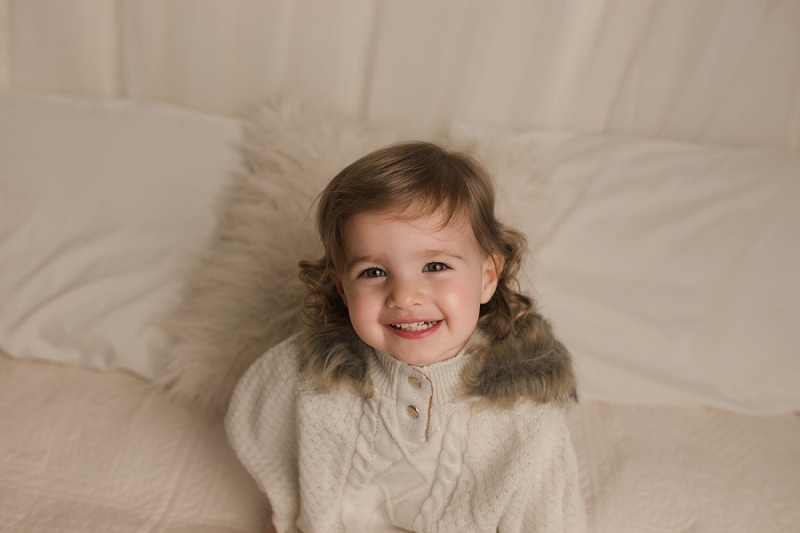 That's not to say Avery was perfect; every two year old has a couple of moments in the studio.  We had a teeny meltdown over changing shoes, but Krista calmly walked Avery through the process.  She really is the best mama for this little angel.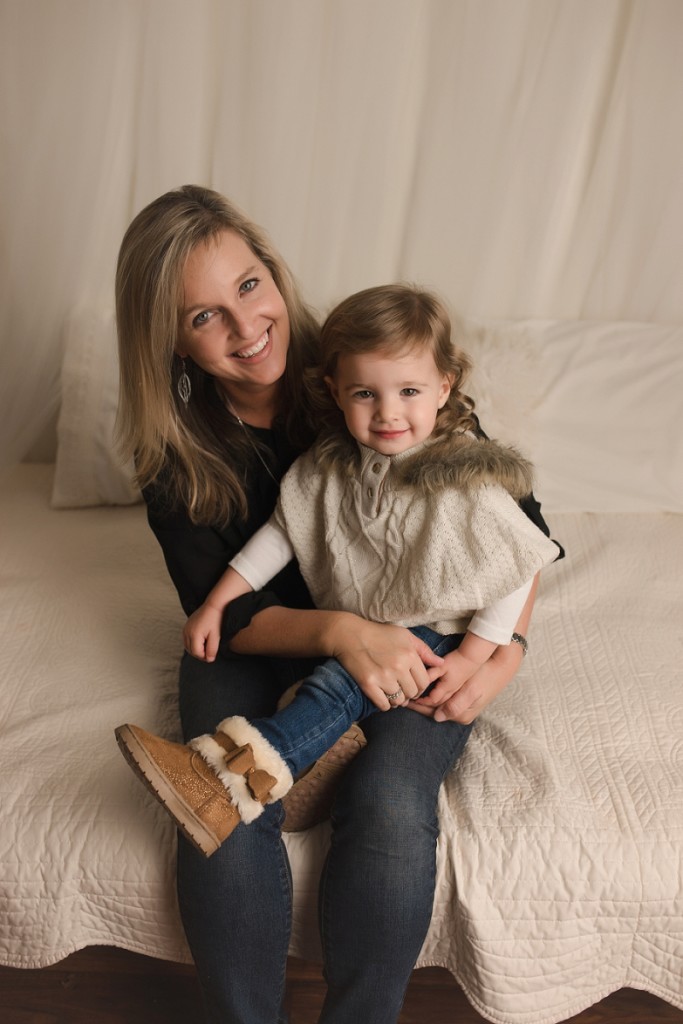 As usual, my favorite images are always the ones in relationship.  I love this little collection of Krista and Avery together that are perfect for a Christmas Card.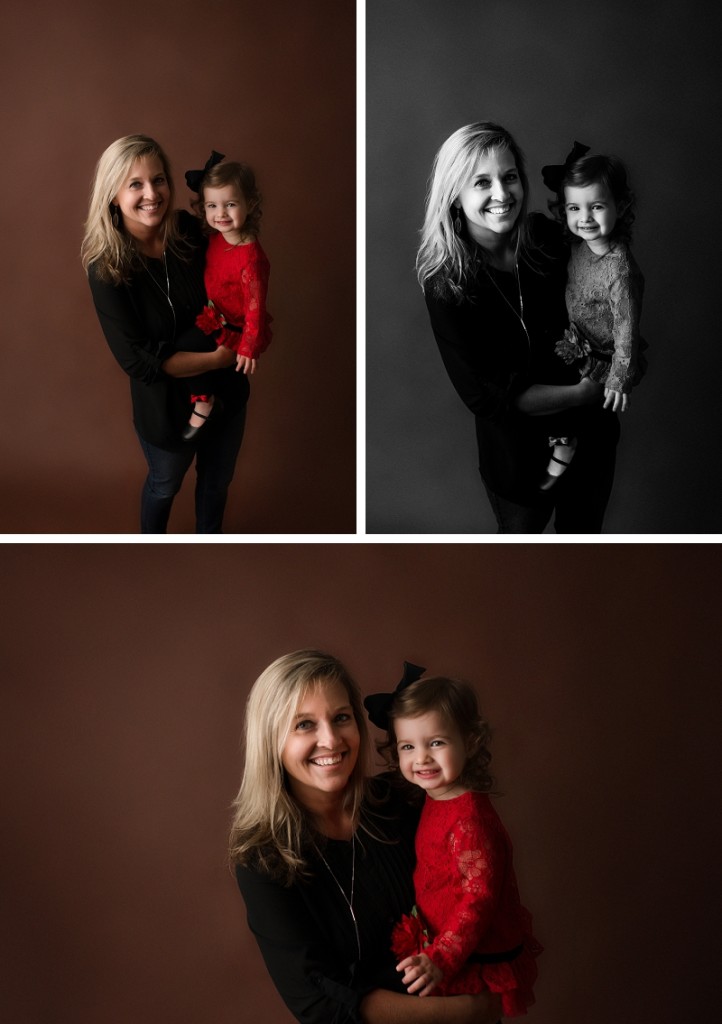 But my very favorite image from this session is this one of Avery and Krista.  The emotion stole my heart immediately.  This is the connection and memories that I so long to create.  I can't even decide if I like it better in color or black and white!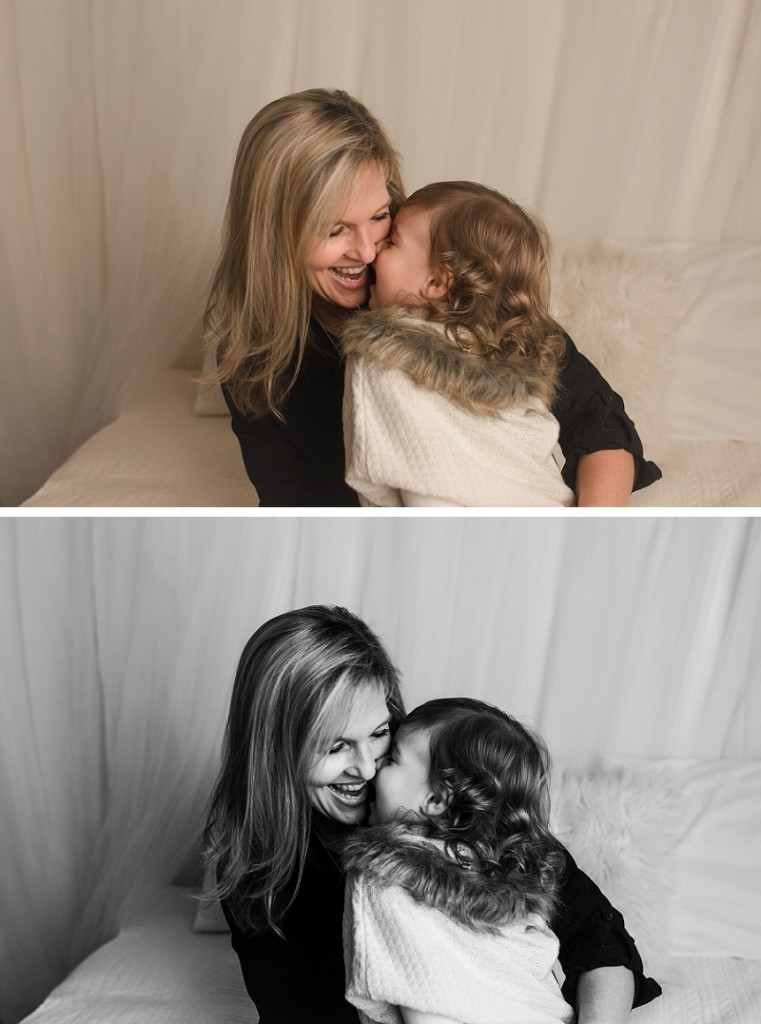 Krista, thank you for choosing me to capture your beautiful Avery.  I'm so glad to have met you.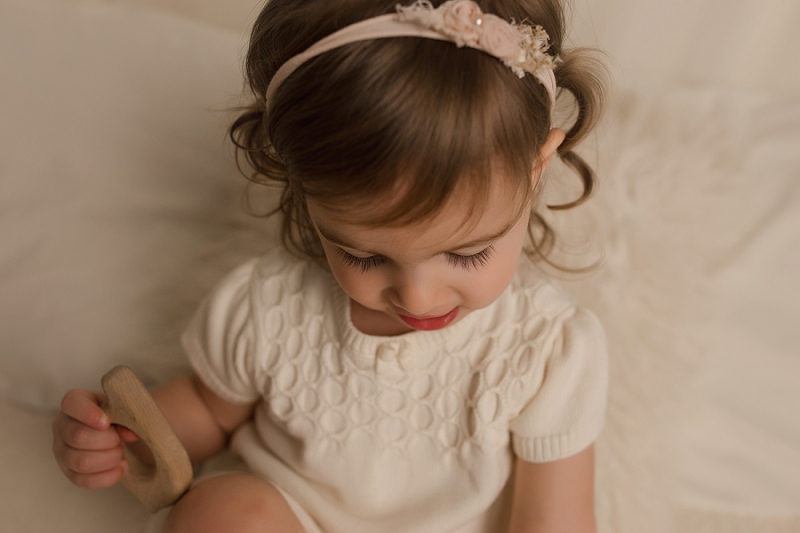 Interested in booking your own Child Studio Pictures Greenville SC?  I'd love to create timeless and emotional connections in images for your family.  Click here to get to know my studio and find out how to book!